My family lives on a farm, and we've had chickens for around six years, so when I saw that the Illustration assignment was to illustrate chickens, I knew I wanted to play around a bit with their characterization. In my experience, though chickens are quite animated and move in a very comical manner, their faces always seem to be completely devoid of emotion. Yet, they have distinct personalities, often related to their place in the pecking order, and they are incredibly expressive in sound and body language. All this to say, I find them to be hilarious and dramatic creatures, and I wanted to display this in my artwork.
My sketches had ended up looking a bit stiff, and I was struggling to bring them to life in the way I had hoped. Then, I remembered Fragonard's painting, The Swing. I could almost immediately see a chicken's plumage in the woman's puffy skirt, a feather in place of the shoe flying off her foot. When I realized the statues already had wings, I knew I could make this work.
I then searched for another painting that would both showcase chicken's love of mirrors and fit the required dimensions for the illustration. The last supper was what immediately came to mind.
I spent the entirety of the next few days hunched over my iPad, illustrating my silly idea, and I enjoyed every minute of it.
This course has been an absolute delight, and Steven's feedback has been incredibly encouraging. I now have much more confidence in my abilities as an artist, and I feel as though my life-long dream of being an illustrator might one day become a reality.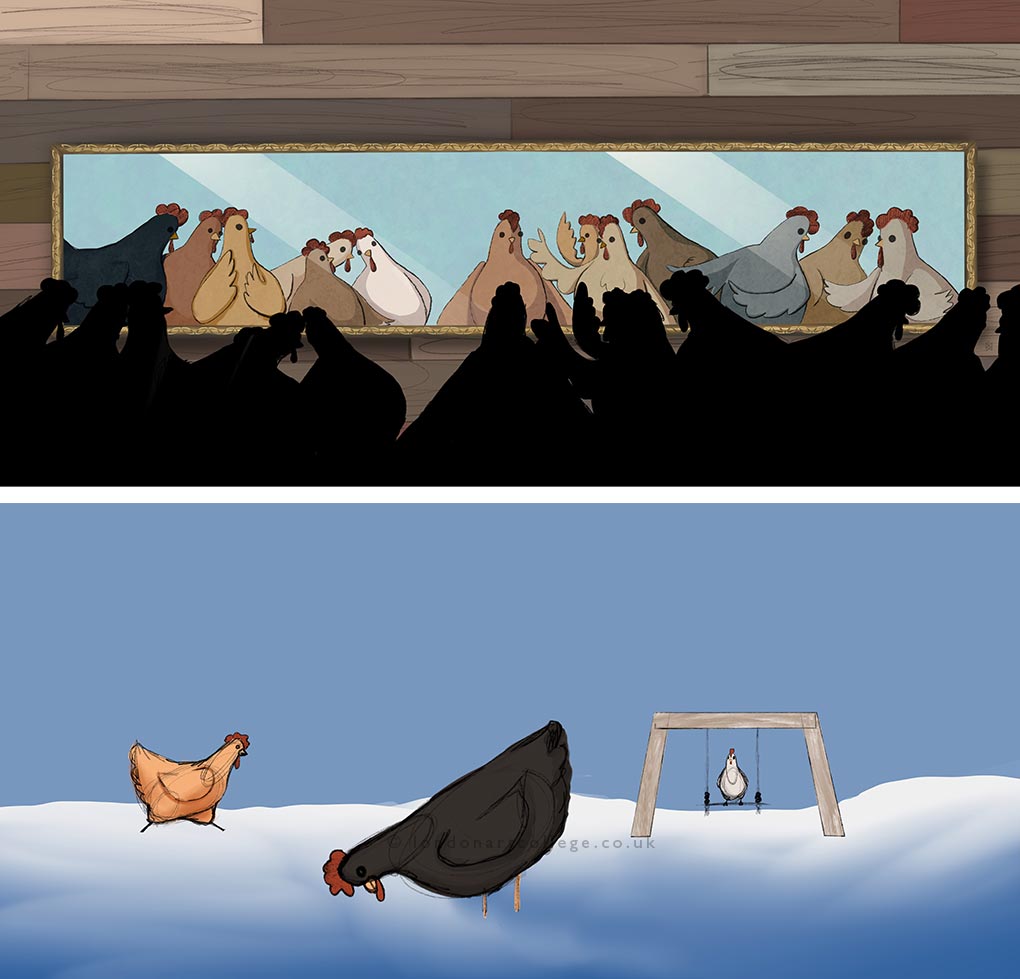 Maggie produced two original and imaginative images for the Winter Chicken project using references to Fragonard and Leonardo da Vinci, with the chickens replacing the humans!
I thought it was all great fun but also very technically skilled and I thoroughly enjoyed seeing her work.

Steven Hersey
Digital Illustration Course Tutor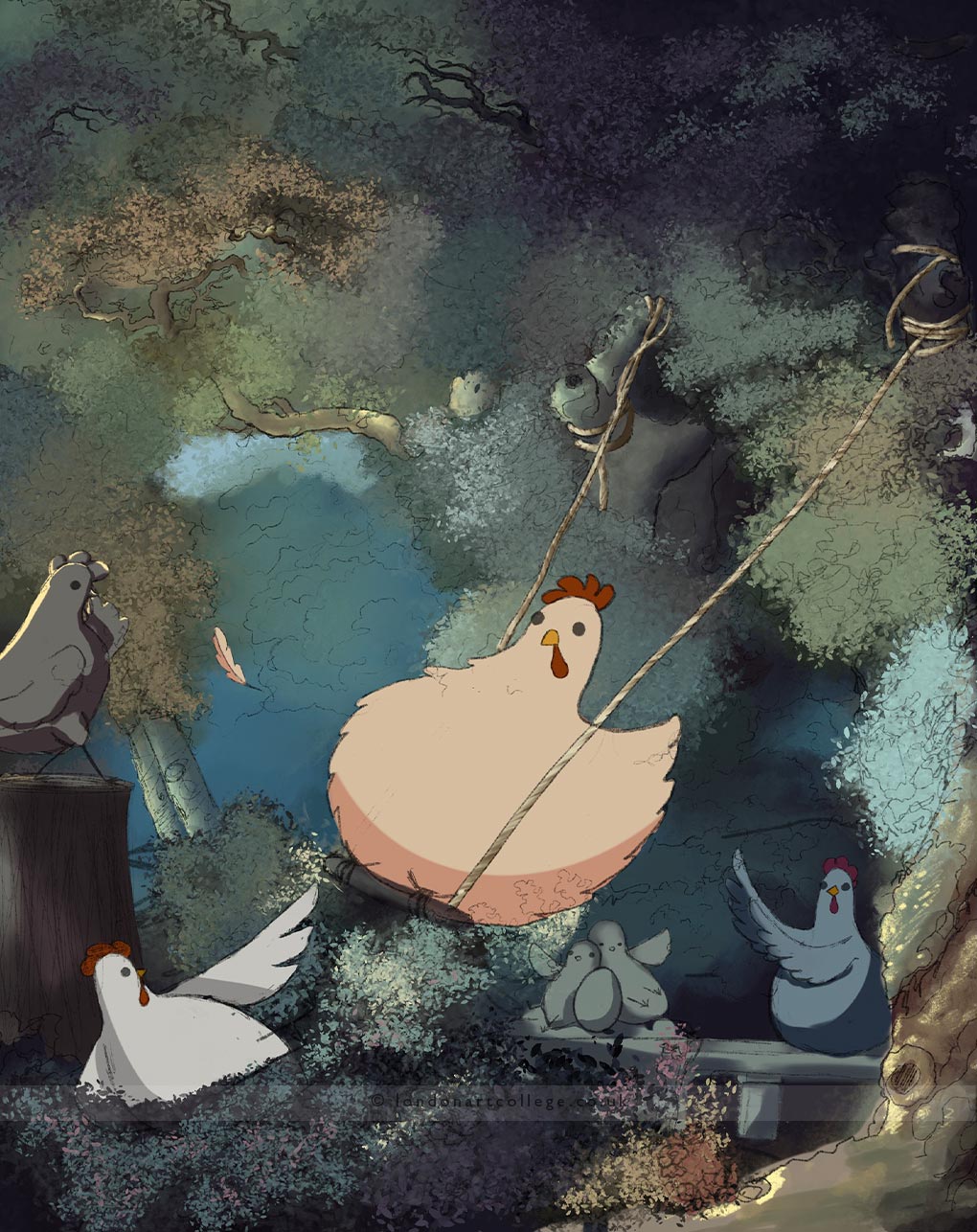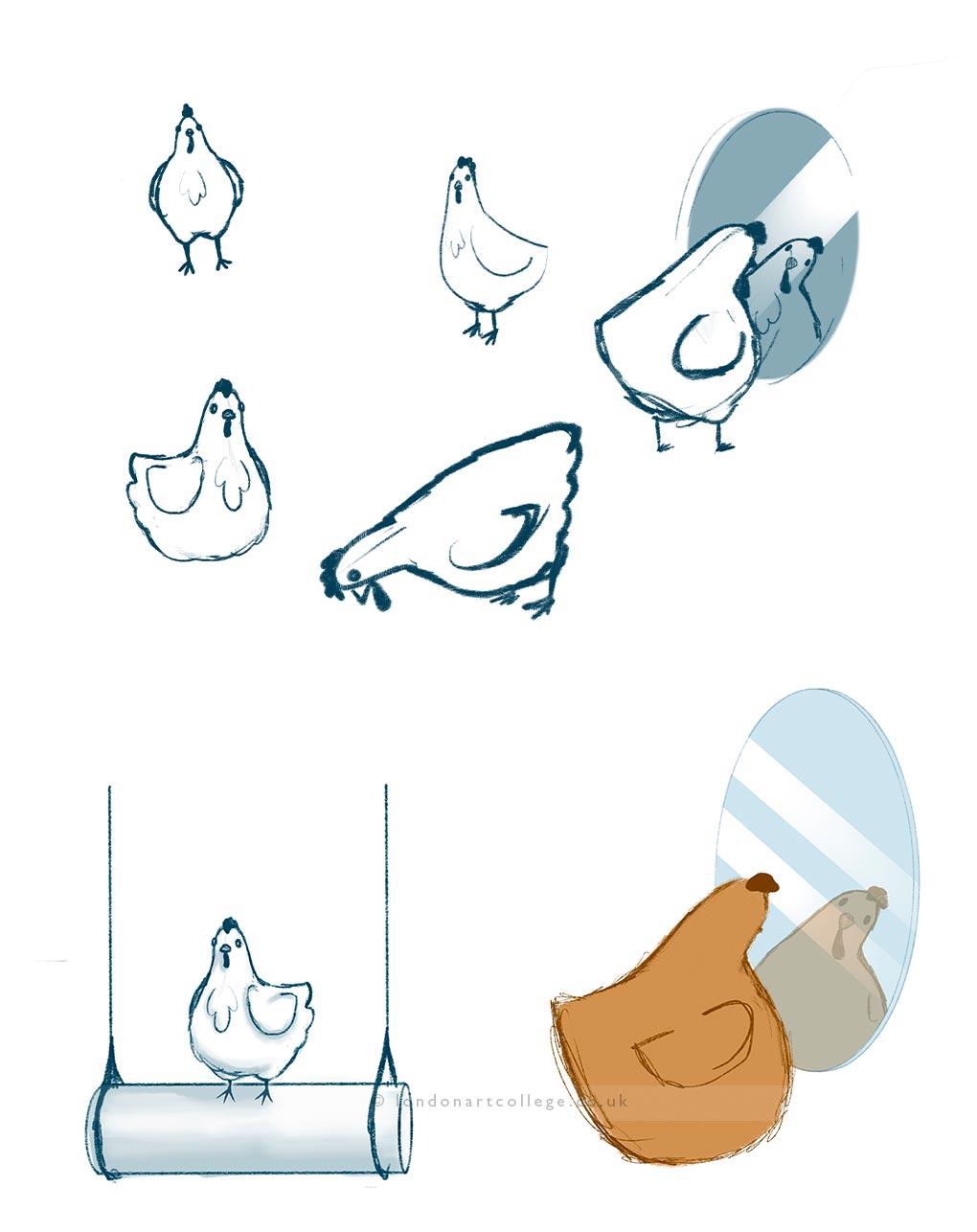 If you would like to receive a roundup of all of our blog posts once a week to keep you inspired in your inbox, why not sign up to our newsletter. You can access our sign up at the top of our page. If you are a London Art College student and you would like your artwork featured here, drop us a line at any time.