I'm super honoured that Mrs Roberts (Illustrating Children's Books Diploma) wants my Fred on the Blog! Now, I saw what my course mate have done on the blog in previous occasion, and they all provided lovely draft and nicely worded explanations of their creative process. I'm afraid that my process is a bit more chaotic than that, with most of the composition of the image happening in my mind, on those quiet moments when my body is trapped under my toddler trying to fall asleep in my arms. Fortunately this usually happen by her reading corner, where most of her children book collection is available as reference material.
For Fred I knew I wanted him to look child-like and to be looking straight at the readers. I preferred him on the right corner, with his body facing left to transmit more a sense of being stuck in the situation, as him facing right from the left corner gave me more an idea of a still developing action.
Once his position was defined, I added the cottage on the diagonal from him, and decided to use red and purple for Fred as it would contrast nicely with the grass colour.
Once defined the composition, I decide to use watercolour and some coloured pencil in it. I eventually decided to deviate from my usual edges in ink and use the pencils for that too, and I',m really happy with the results.
This exercise, just like the previous two, was very fun to work on! In the previous two exercises I instead used watercolour and ink. If with Fred the most difficult thing was to render the fire, in the previous two exercises the challenge had been for me to render the water: on the Row your both exercise it was the reflection on the leaf on the river, on the Sebastian's Sink City it was the underwater effect that I decided to apply for my little merpeople l imagined living in there.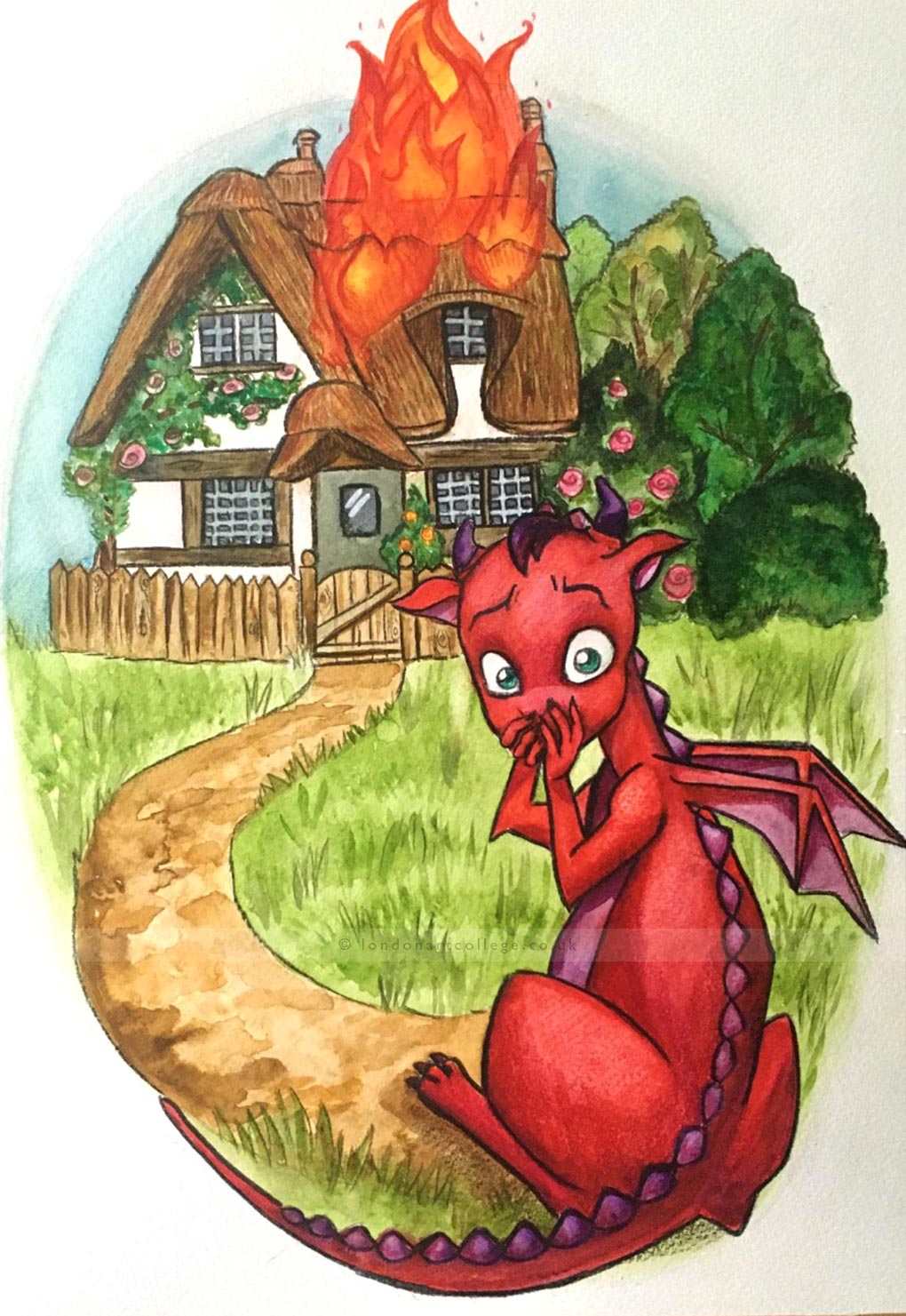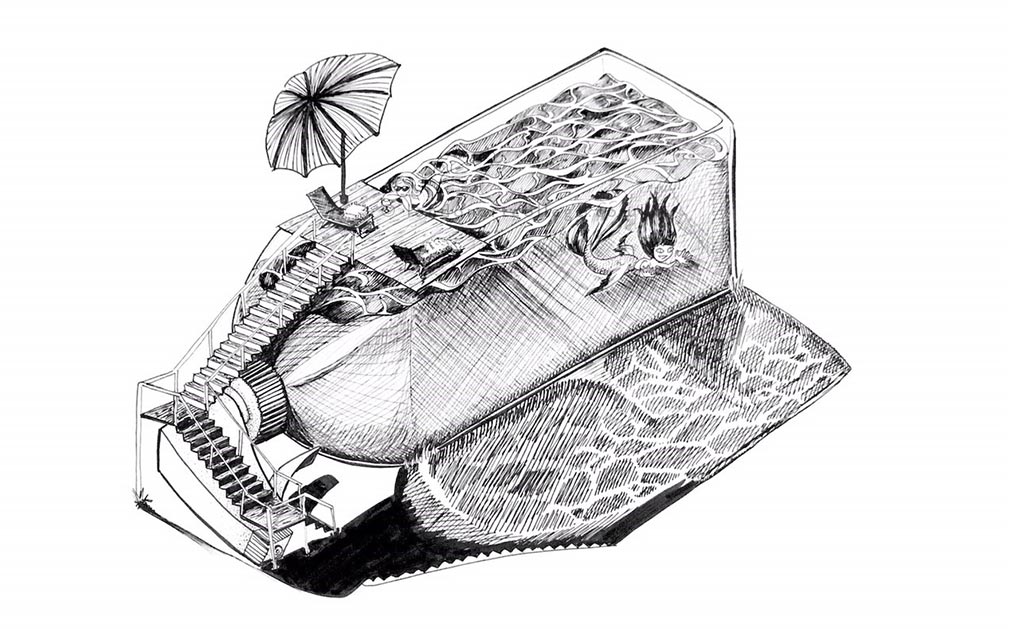 If you would like to receive a roundup of all of our blog posts once a week to keep you inspired in your inbox, why not sign up to our newsletter. You can access our sign up at the top of our page. If you are a London Art College student and you would like your artwork featured here, drop us a line at any time.