London Art College student Alison Davies is currently enrolled on our Coloured Pencil Course which is currently tutored by Paul Weaver and Monica Cilmi. Alison has created three beautiful drawings for her course and we have added her boat above and two in full below along with their reference photos. We always find it fascinating to see photos our students work from, and hope our viewers gain an insight into the process taken to create the artwork. Read Alisons text below about each piece.
I enjoyed drawing this one as the photo reminds me of times I spend with my daughter. This was taken near her college and we love to go out and spend a few hours photographing.  I used Lyra as foundation as they are soft and muted in their colour range. They lay nicely but do not serve well in detail work so the polys step in for that side. In the ref picture the olive tree is darker but I felt if I darkened the tree too much the colours would become muddy and loose the overall feel.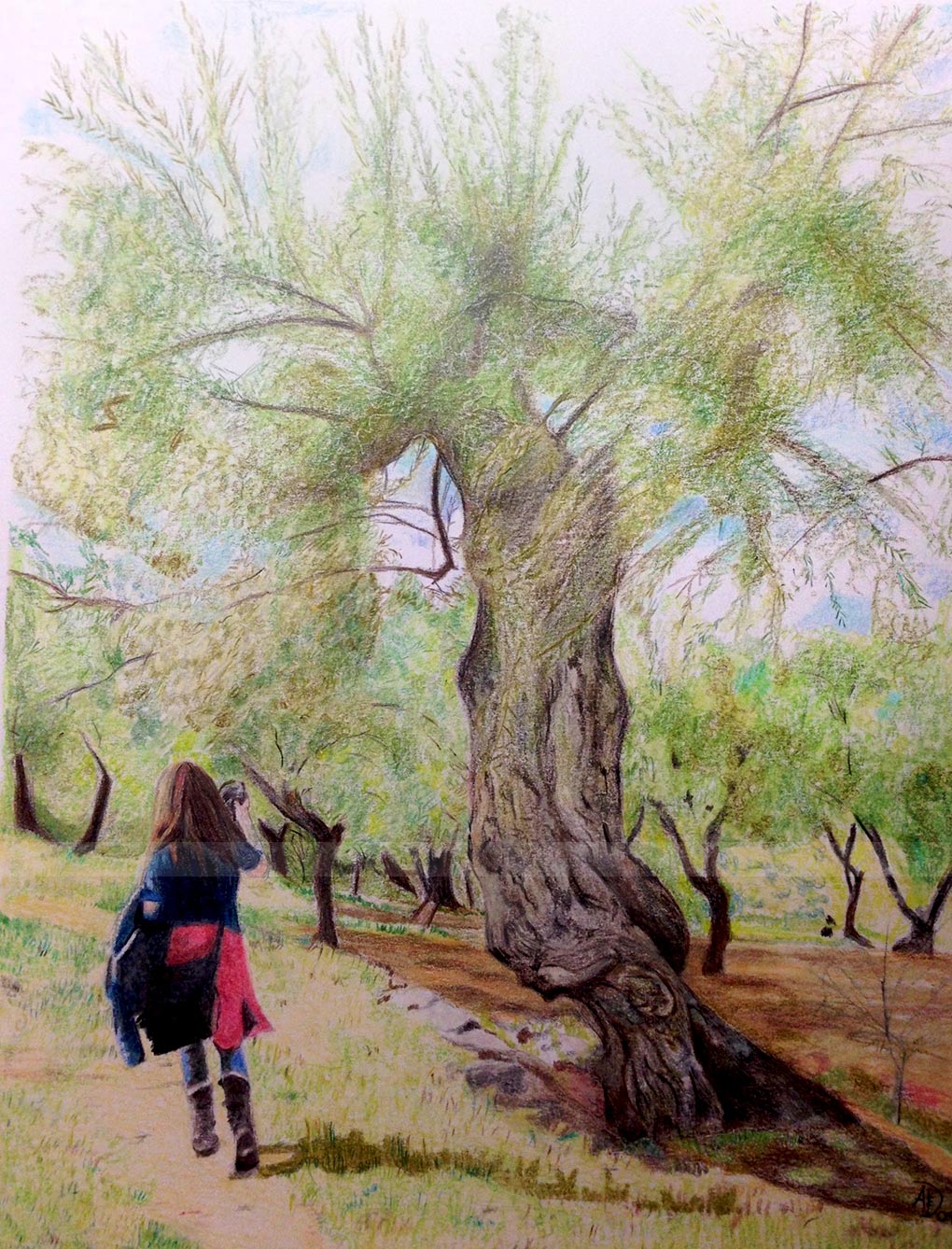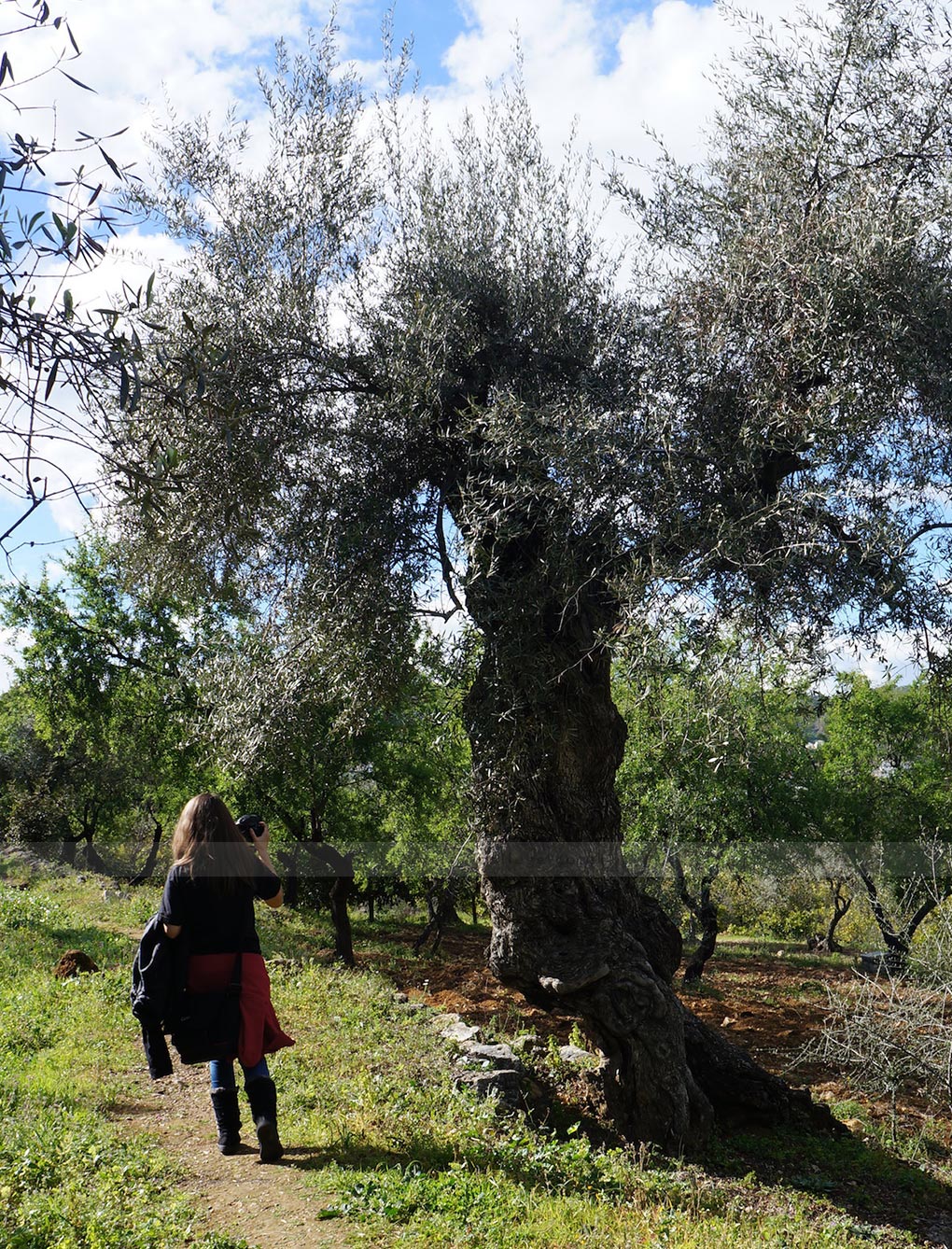 The first picture I started on I ended up scrapping and went back to the drawing board. I ended up finding this Turkish delight box and opened it as it had all sorts in it. I emptied it and put back a few items in and shook it around and hence the layout. All the bits my daughter collected being stones, paperclips, elephant keyring. This I found challenging as I don't normally use such vibrant colours. I think I could have pushed the colour more. I applied many layers and I found Pablo's served the colour range well in this. I kept the shadow on the left side of the box much lighter as I wanted the texture of the wood still to show. I muted the top of the box. The elephant to get shiny was challenging. I am happy with the cork. Note to self:  work more on shiny objects.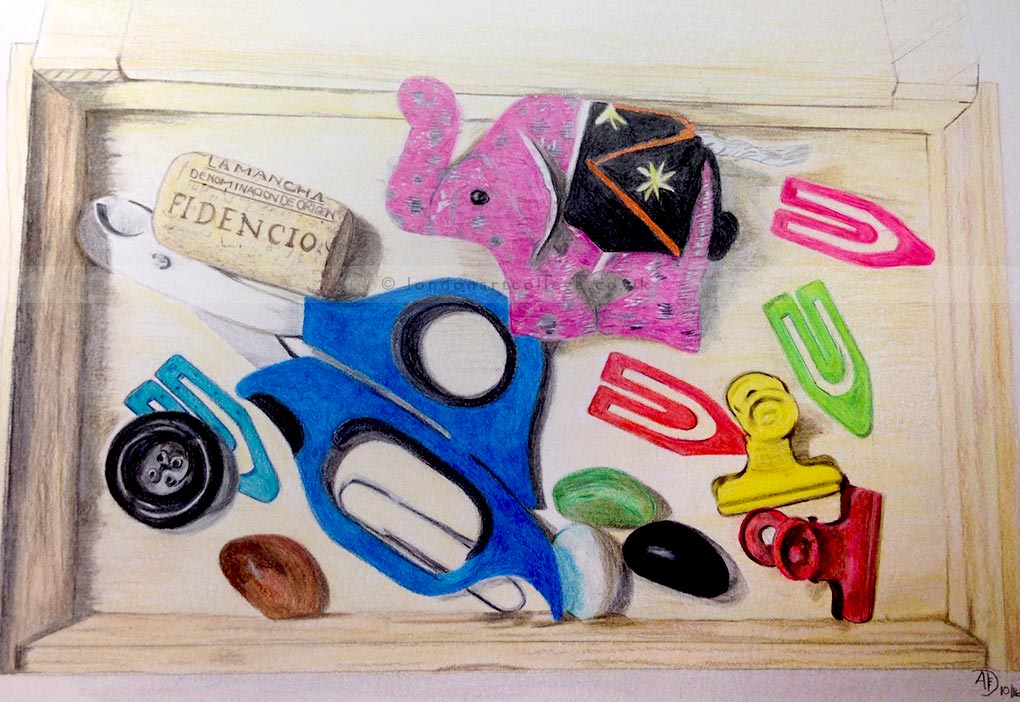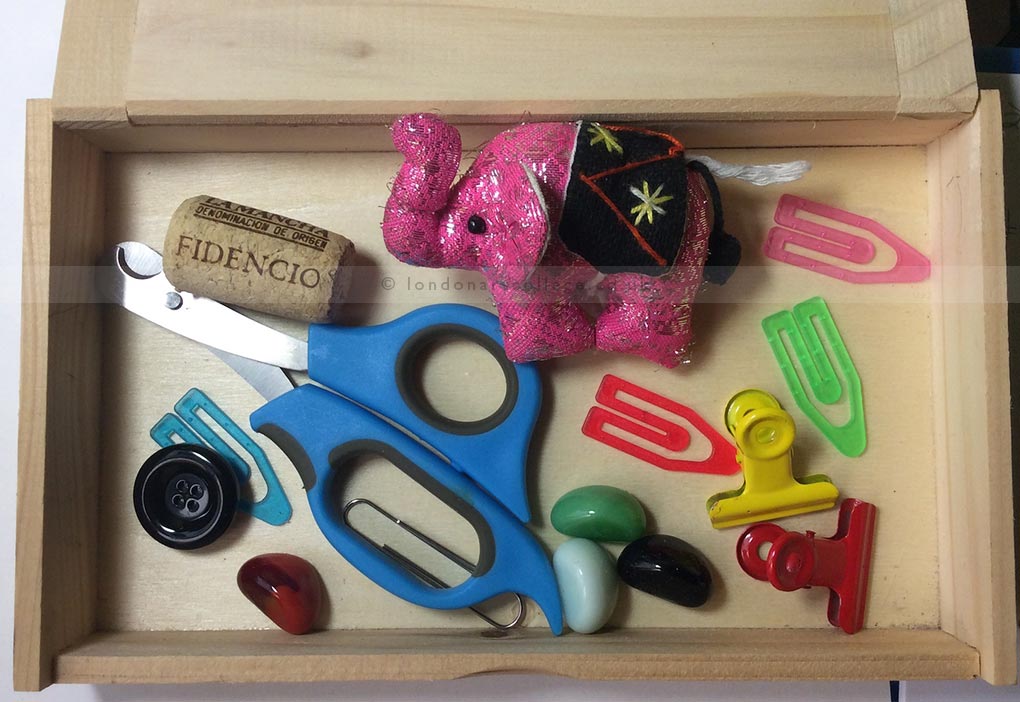 If you would like to receive a roundup of all of our blog posts once a week to keep you inspired in your inbox, why not sign up to our newsletter. You can access our sign up at the top of our page. If you are a London Art College student and you would like your artwork featured here, drop us a line at any time.