Student Serena Carter created these wonderful pieces of work while on the Coloured Pencil Course. Serena has explained about the drawings which you can read below, we are so pleased that she enjoyed her time with Monica Cilmi on the course and look forward to having Serena as a student on the drawing and Painting Diploma soon!
The portrait is "Cupid and Psyche" from 1798 oil painting from Francios Gerard. The seascape was a photo I took at Ortiga Sicily…..gorgeous little Unesco island. It's the bottom of the fort where it meets the sea.

Thank you for all your comments during the course… it has helped me a lot….I am interested in studying next year the Drawing and Painting diploma.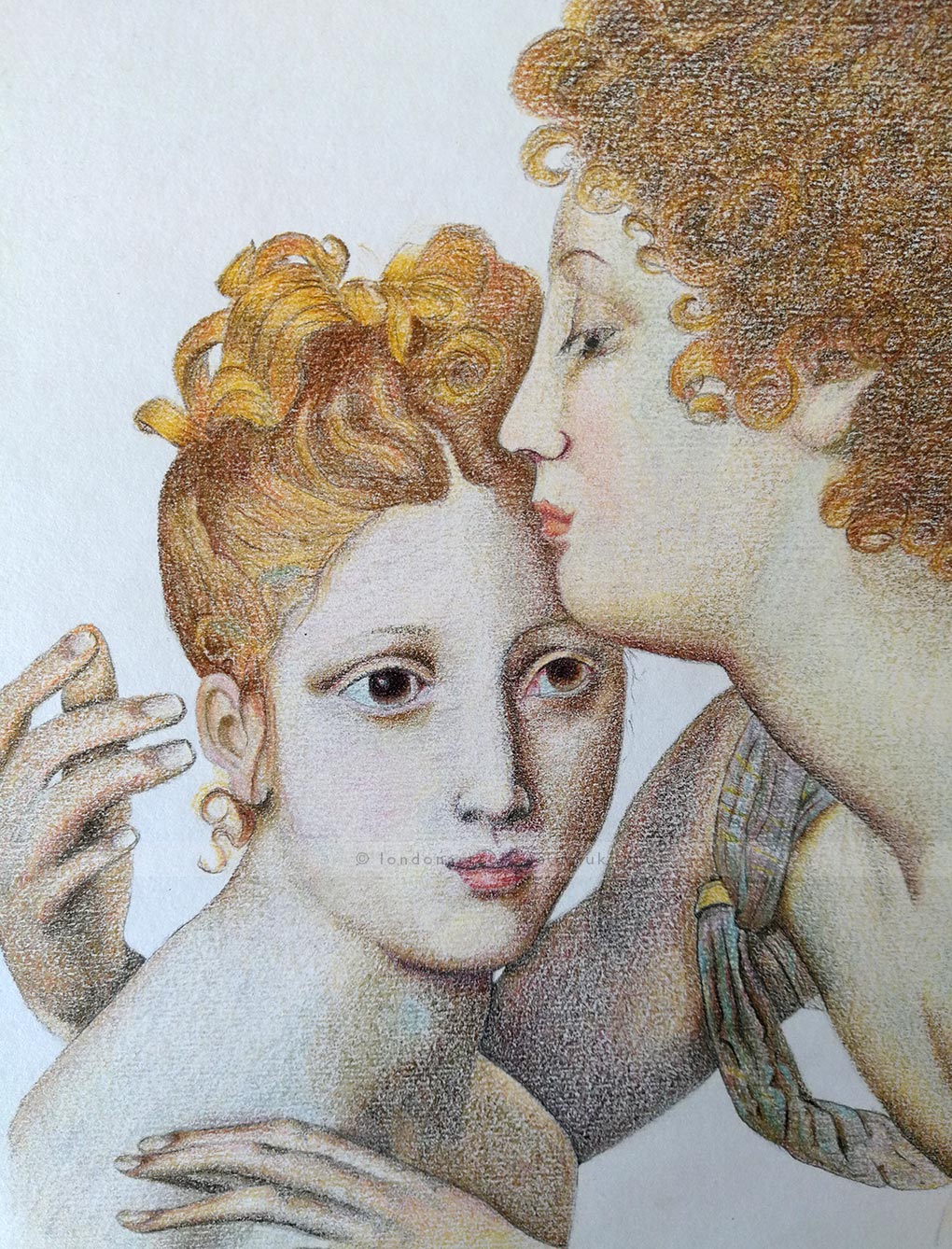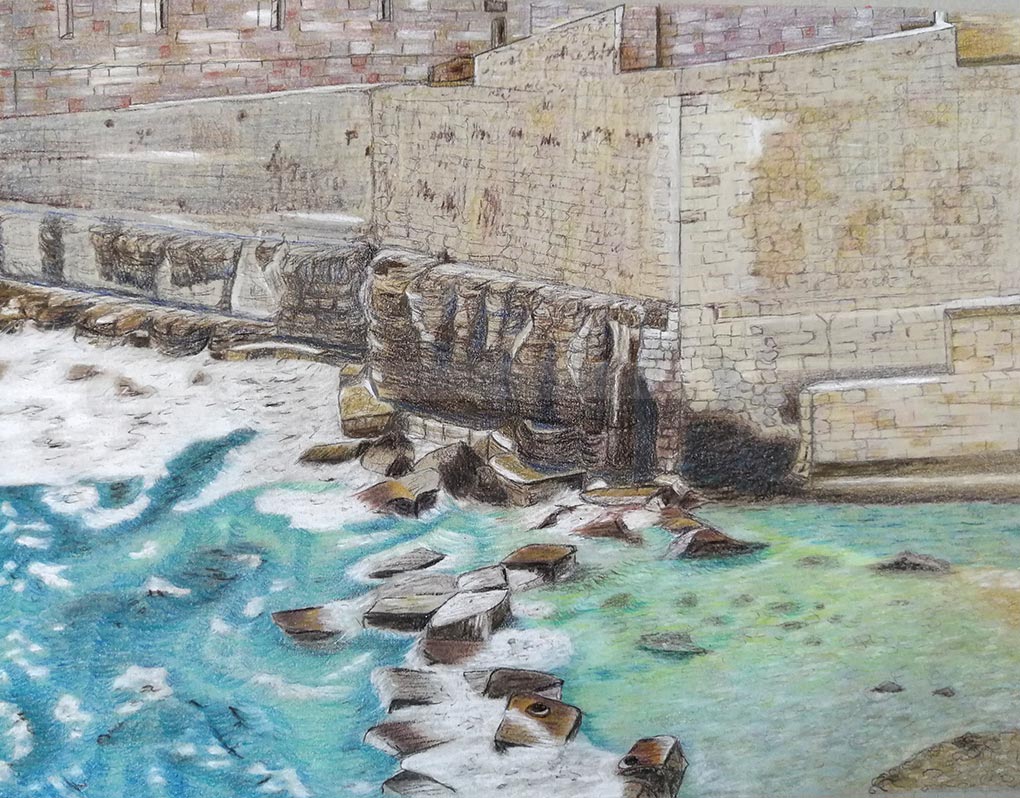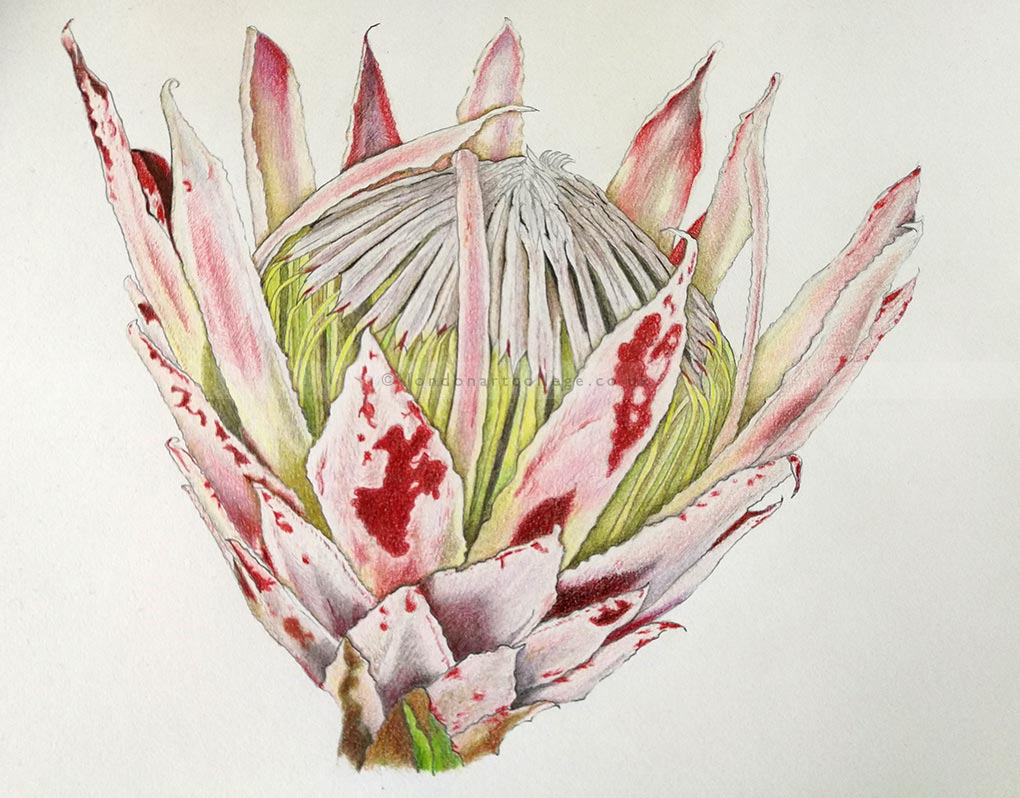 If you would like to receive a roundup of all of our blog posts once a week to keep you inspired in your inbox, why not sign up to our newsletter. You can access our sign up at the top of our page. If you are a London Art College student and you would like your artwork featured here, drop us a line at any time.