I want to thank Gayle Mason for introducing me to the dog painting world on the Pet Portraits Course. She has shown me methods I would never have known had I been training myself.

Firstly I enjoyed designing my own paperwork. My first design was very colourful then I realised that some people want paintings of their departed dogs, so I kept it simple.

My flyer is all the pets I have practised painting, and my 'thank you note ' is my own miniature schnauzer, Bonnie.

The two dogs I have chosen are my nephews Chihuahuas. I loved this photo. They look so cosy together. The little one underneath is very old and not very well now. He will like this painting. I used my favourite medium, pan pastels, soft pastels, pitt pencils on pastelmat. I changed the scene a few times and fortunately the pastels can be applied in many layers successfully. I realise now that the key to getting the dogs correct is to sketch them many times until you know the dogs shapes and special markings.

After many months of working on the course I am confident in the knowledge that I can tackle most requests from clients. And, I know that I must practice more on the mediums that I find a little difficult as in the end I know I can only get better results. When I'm working on a project Gayle's little voice pops into my head telling me how to enhance my paintings. Thank you for the knowledge she has given me, it was very enjoyable eight months.

Jennifer Morcom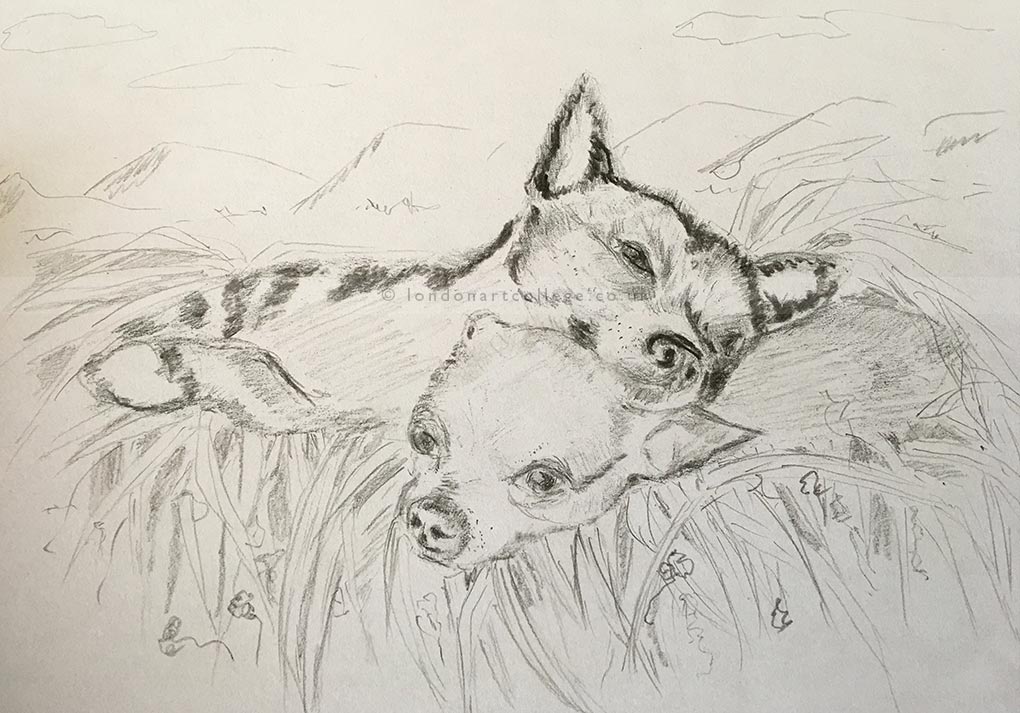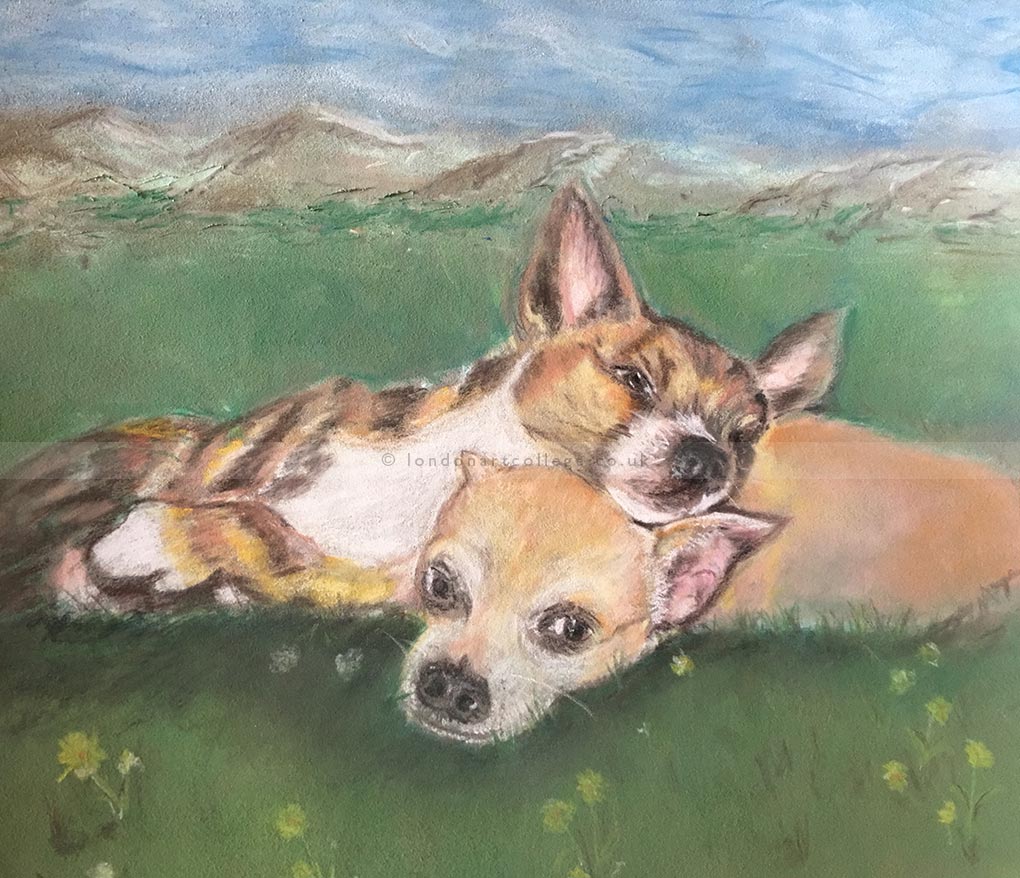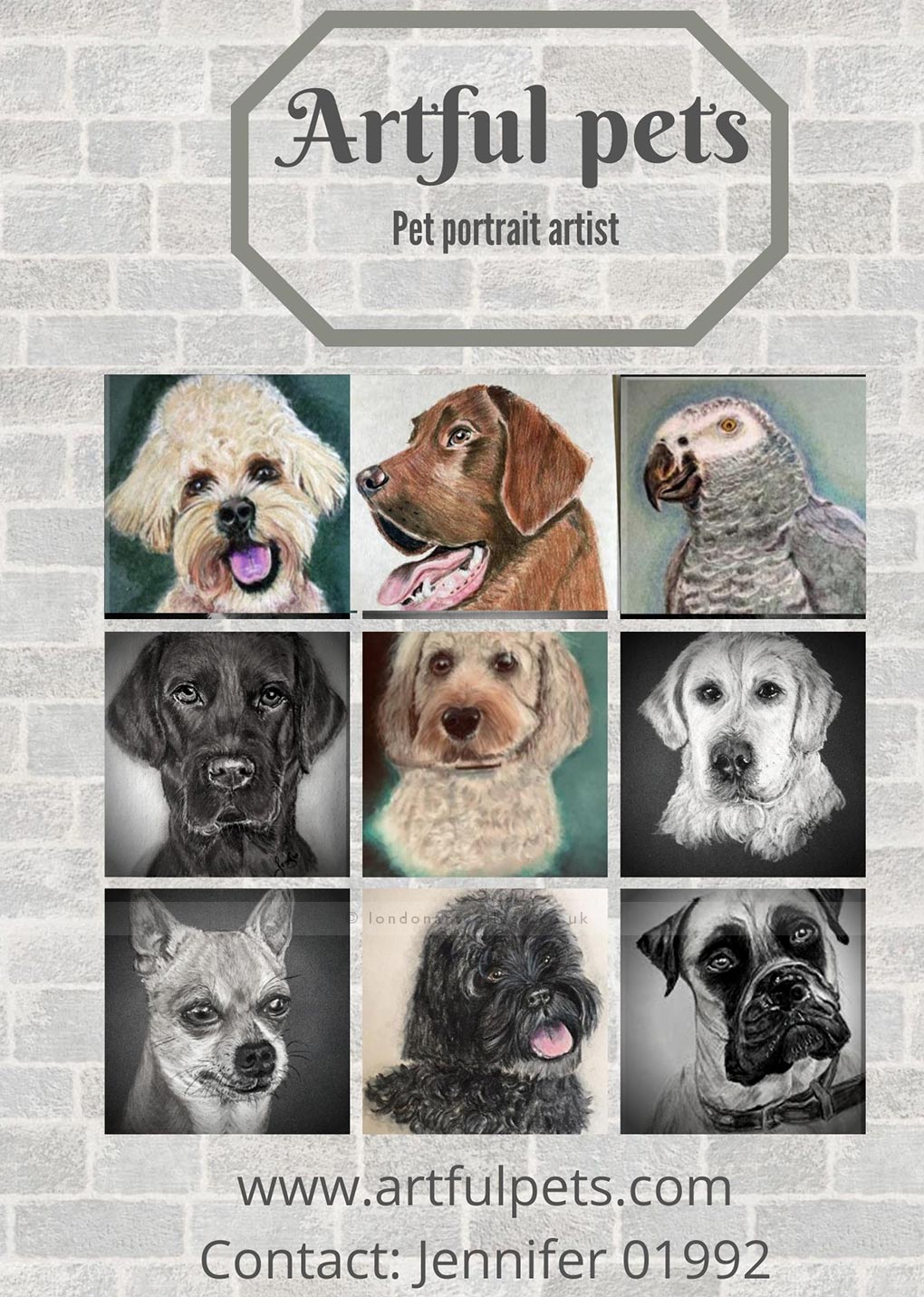 If you would like to receive a roundup of all of our blog posts once a week to keep you inspired in your inbox, why not sign up to our newsletter. You can access our sign up at the top of our page. If you are a London Art College student and you would like your artwork featured here, drop us a line at any time.