We have shown some of Cerys's work before on our blog and are always impressed in each painting or drawing she has created. The following shows a selection from on of her assignments on the Pet Portraits Course and some of the text about each image. We hope you enjoy reading and viewing Cerys's work!
"I started with the practice suggestion of a Westie. I wasn't overly pleased with the finish but I did learn from experimenting with a dramatic background. Fundamental flaw in my practice drawing of the dog is that the picture is of a Westie with his head slightly cocked where as I have depicted him more upright, this then caused issues with all the alignment of his features!"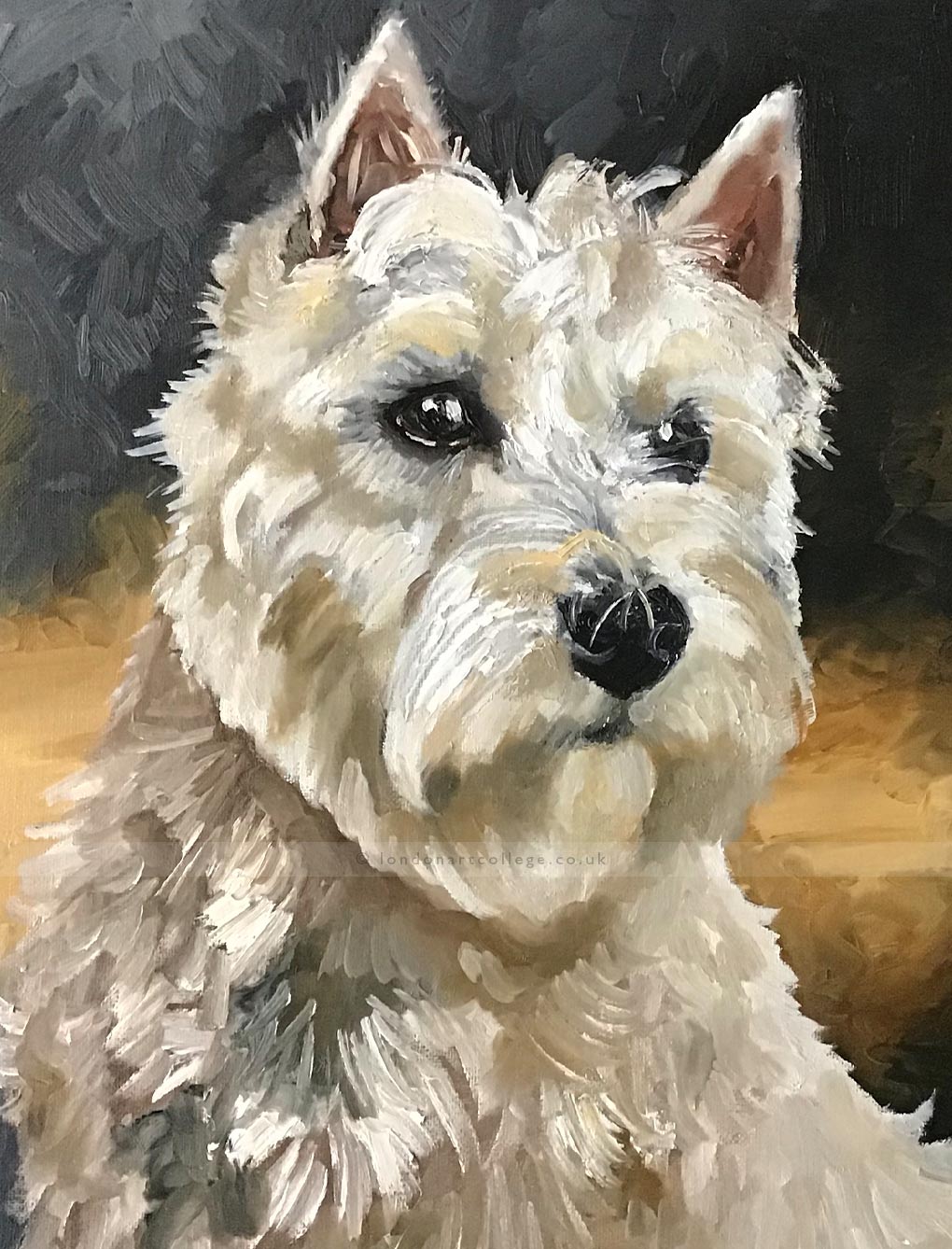 I then moved on and chose a whippet. I am very much in love with this breed. There is something so elegant and emotional in their facial expressions. I enjoyed painting the background – perhaps this was the calming palette of neutral greys and mineral greens. Or the yoga and herbal tea really is working.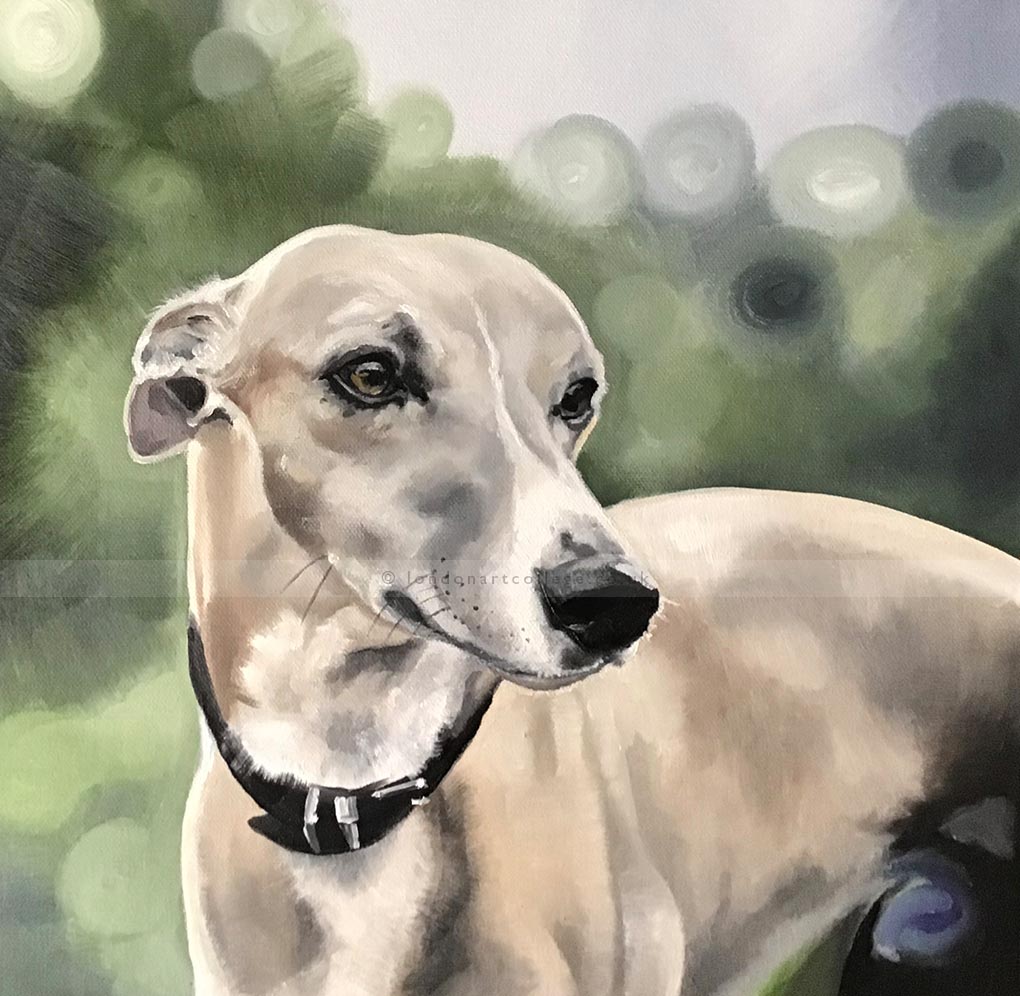 Finally I attempted a jaunty sausage for a full bodied animal on a simple setting.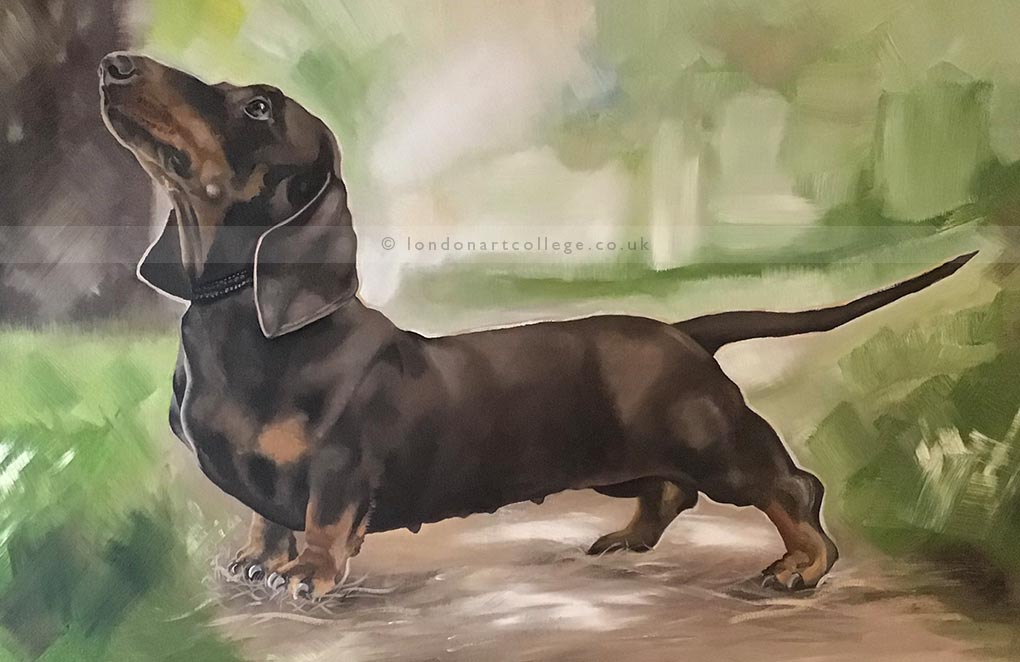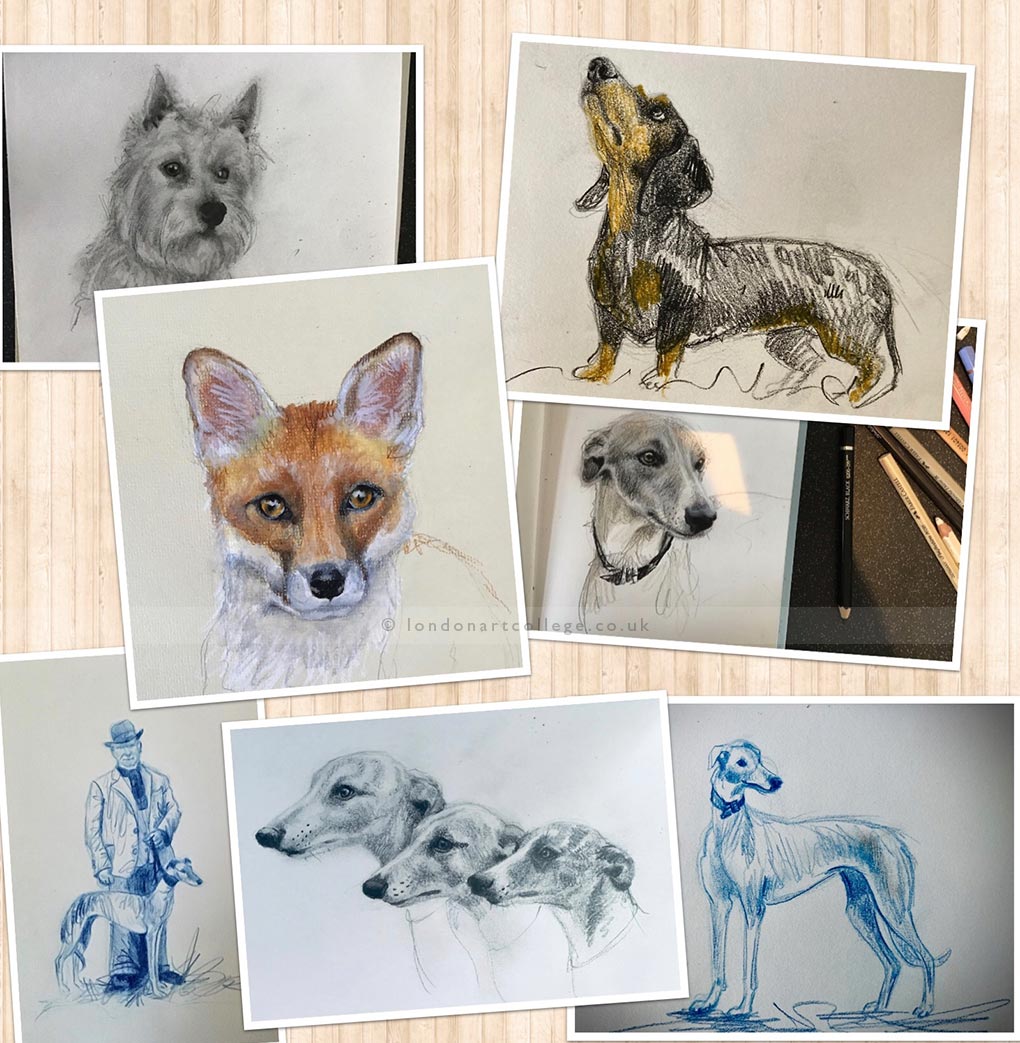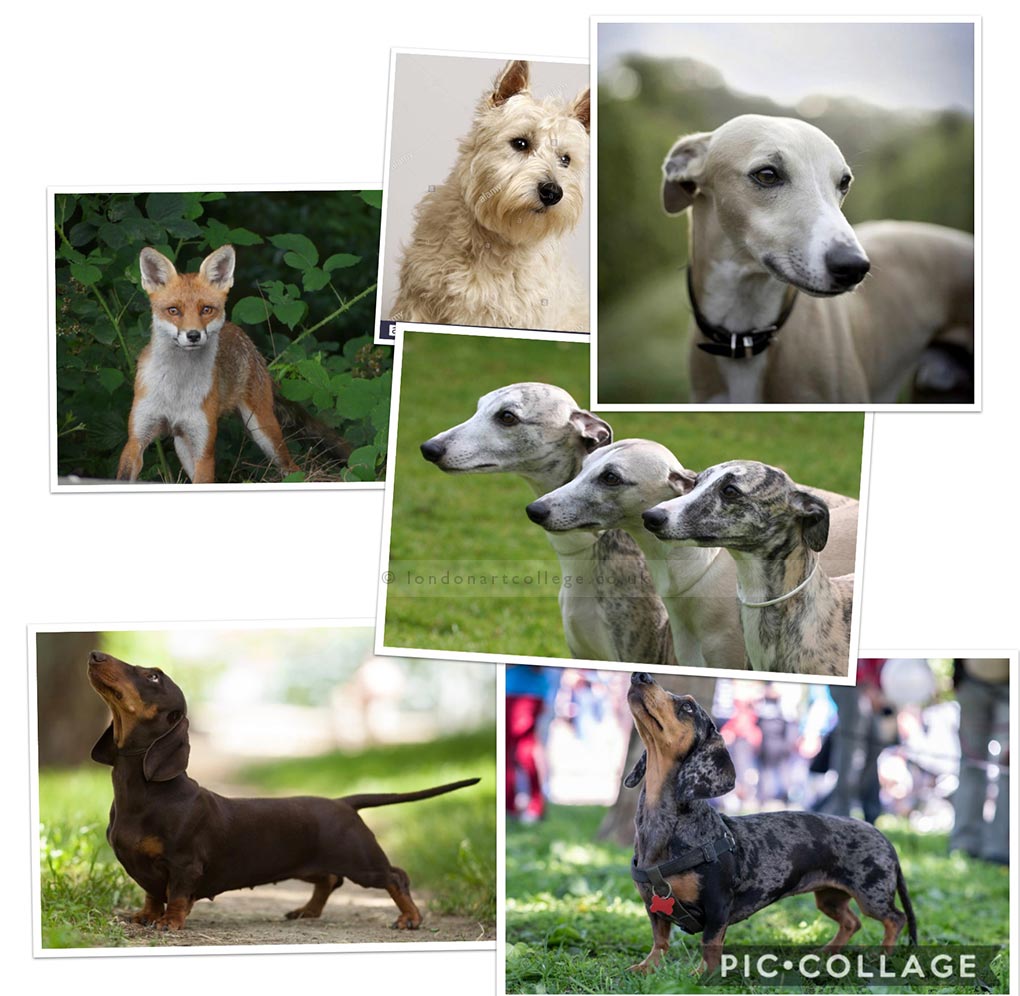 If you would like to receive a roundup of all of our blog posts once a week to keep you inspired in your inbox, why not sign up to our newsletter. You can access our sign up at the top of our page. If you are a London Art College student and you would like your artwork featured here, drop us a line at any time.