After finishing my Illustrating Children's Book Diploma from London Art College, I have written and illustrated a few books and these are published at Apple Books online available for 51 countries to purchase. My latest book is called 'Once Upon a Lime' and you can read about it on my blog –  Childrenstoryebooks 

Once Upon a Lime has introductory & greetings little funny rhymes for each character in the story and in itself it is a story too. Learn about Citrus family from a fictional lemon character who feels lonely and, then how he finds & gets to know about his citrus relatives …in an interesting way! A preview of 'Once upon a Lime' is on my YouTube Channel.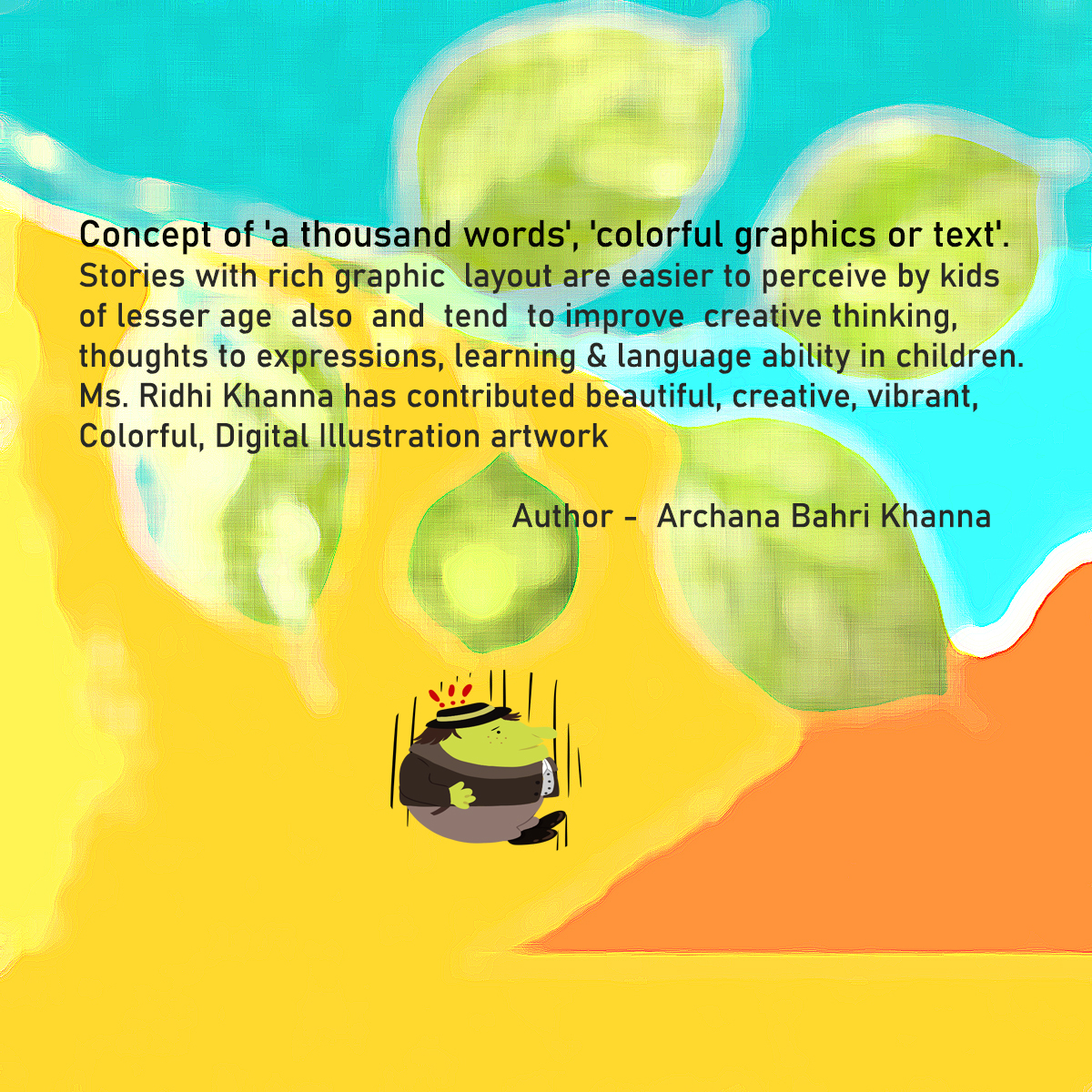 If you would like to receive a roundup of all of our blog posts once a week to keep you inspired in your inbox, why not sign up to our newsletter. You can access our sign up at the top of our page. If you are a London Art College student and you would like your artwork featured here, drop us a line at any time.