The following paintings and study sketches were created by student Jacqui Hogan who completed these while on the Watercolour Diploma Course. We love Jacqui's thought process and you can see this by viewing her study sketches below, working out how to get the best composition for her final painting.

Preparatory drawings, sketches and text in sketchbooks can be really handy. When working out the design of a final painting, sometimes the first idea you have are the best – however they can be worked upon and improved. Creating loose studies to work out colours and texture and technical details can all be really handy for working up to the final piece.

We hope you enjoy viewing Jacqui's work and if you would like to have a go at painting watercolour and learning about composition why not take a look at our Watercolour Diploma Course to find out more.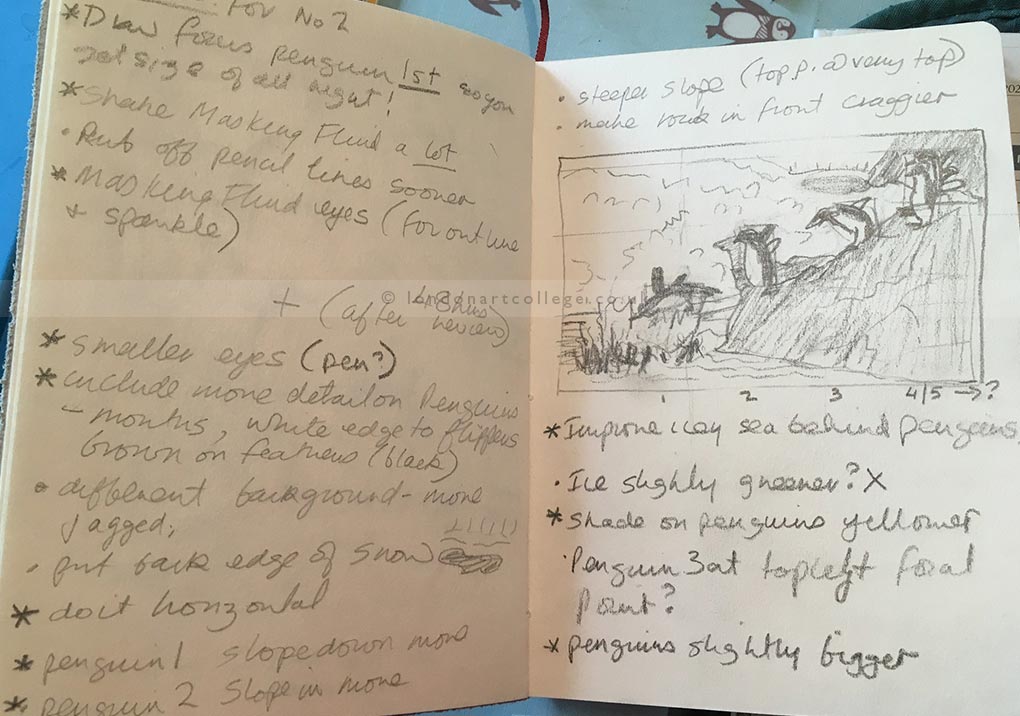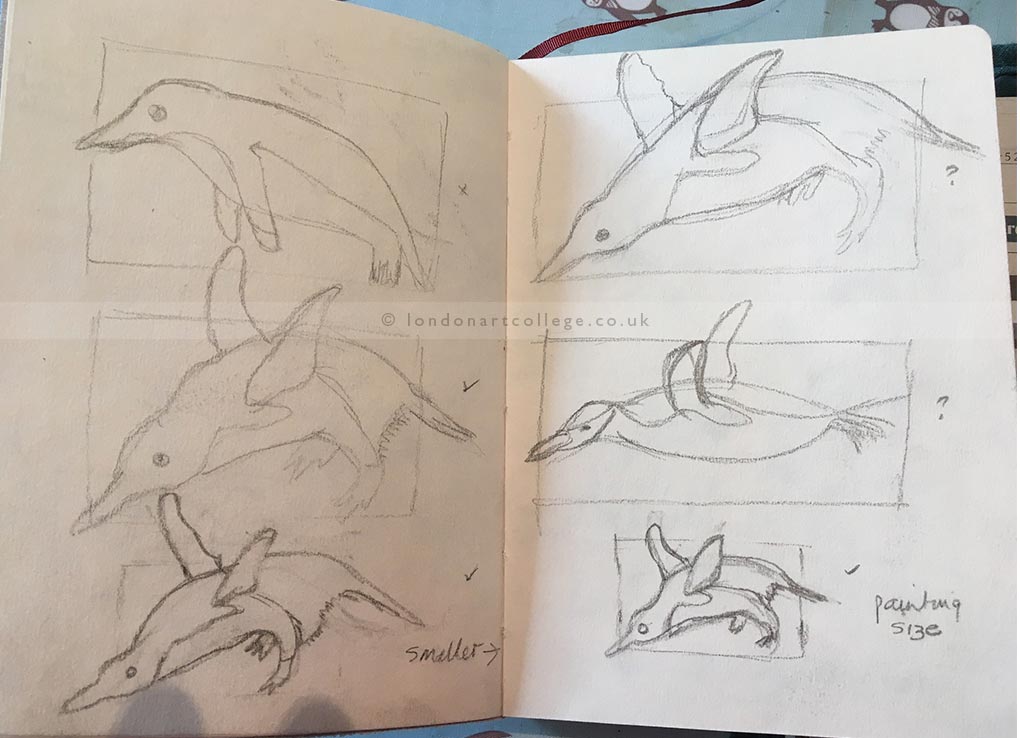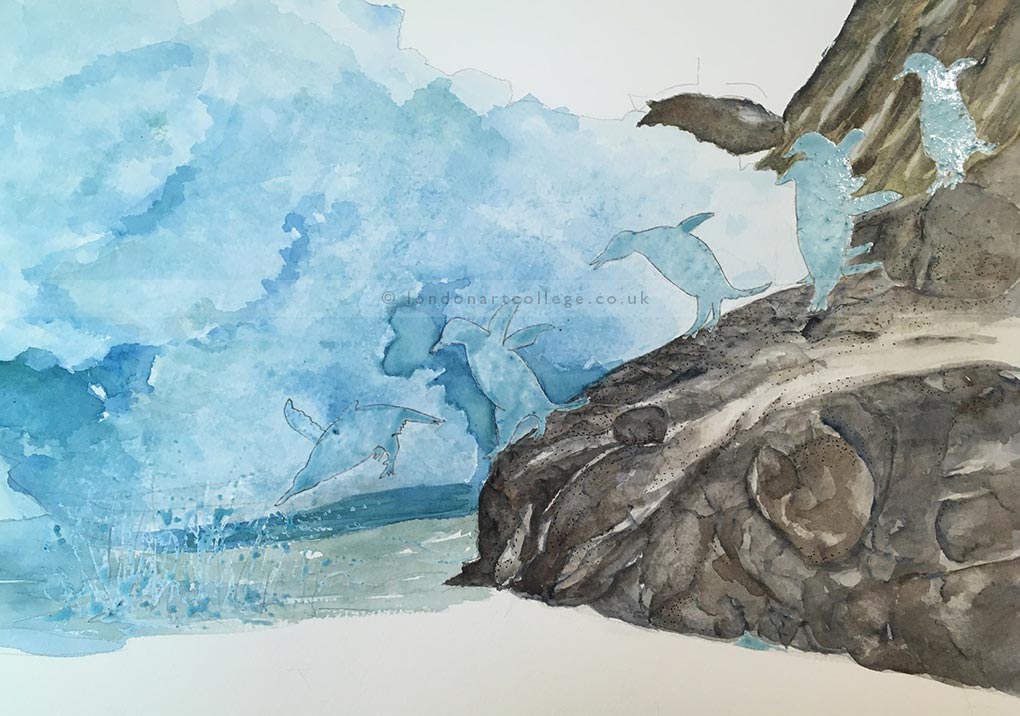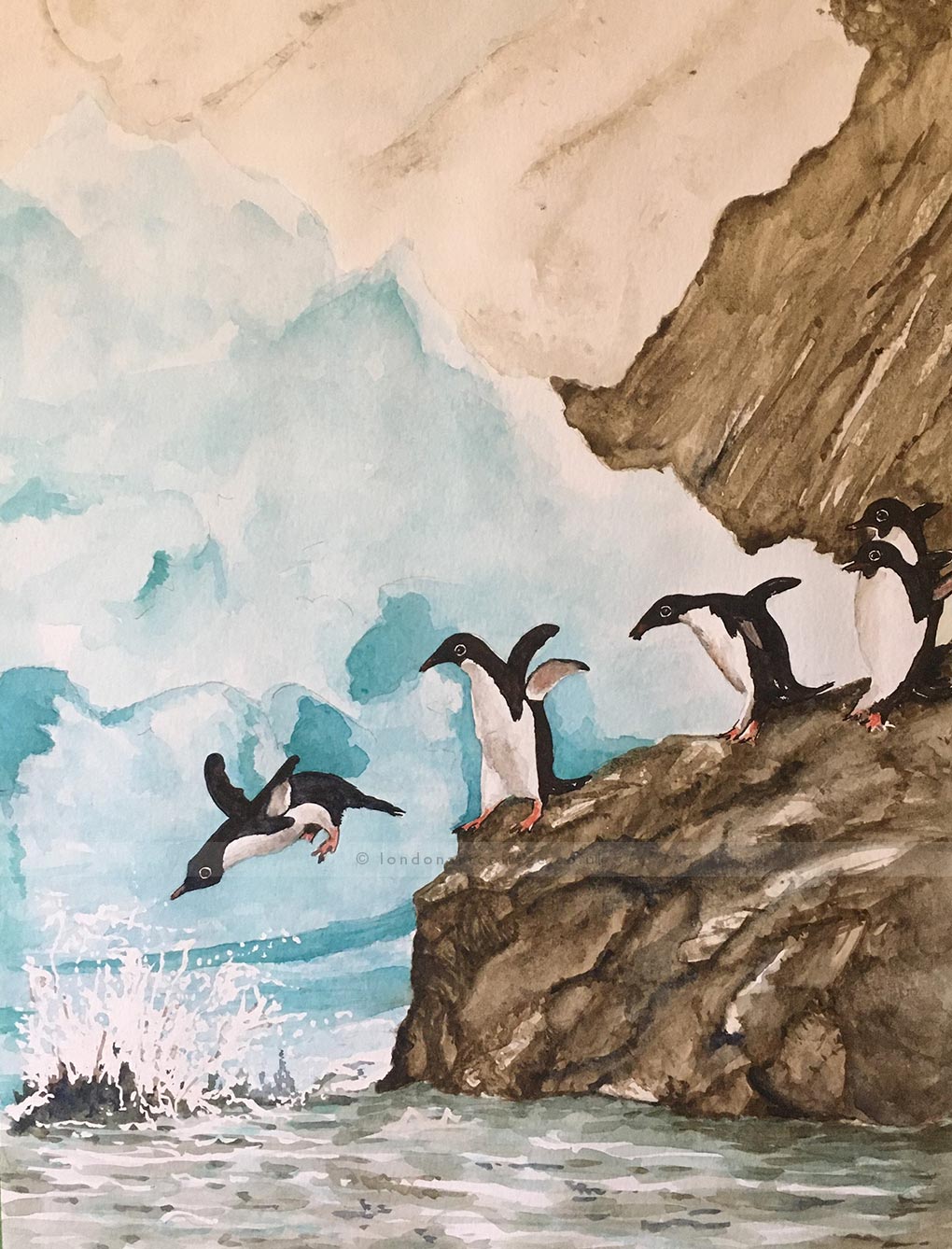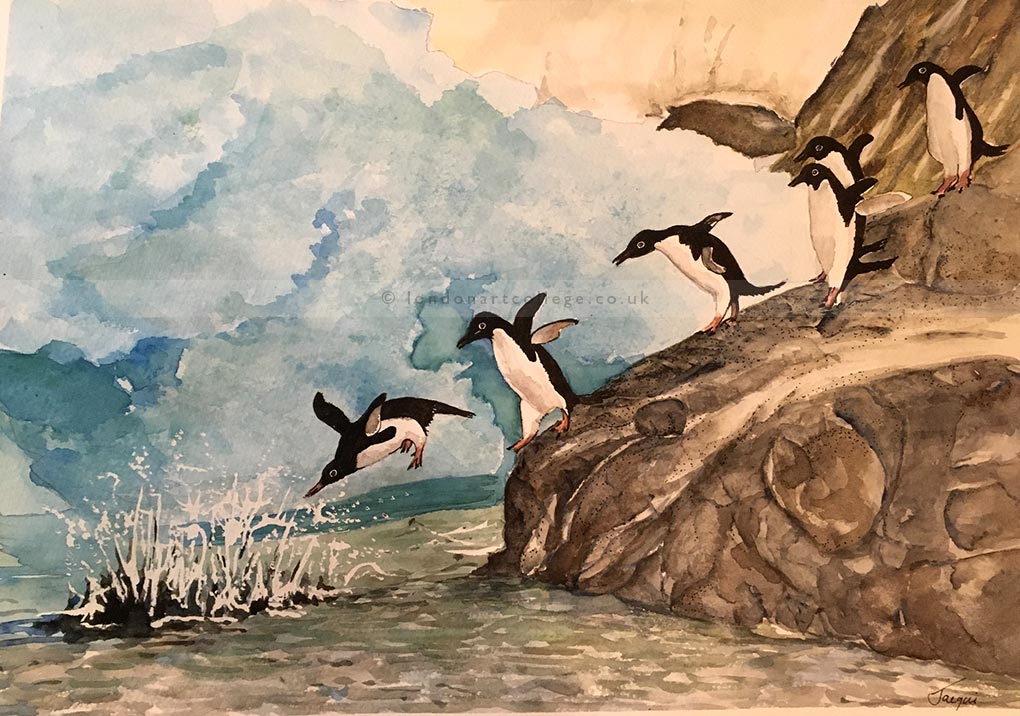 If you would like to receive a roundup of all of our blog posts once a week to keep you inspired in your inbox, why not sign up to our newsletter. You can access our sign up at the top of our page. If you are a London Art College student and you would like your artwork featured here, drop us a line at any time.