Student Dianne Pike completed these two paintings whilst working on the Pet Portrait Diploma Course. You can also read Dianne's comments about them below. We love them both, they are very different, the first being rendered in Acrylic, the second in Pastel.
Both mediums have their good and bad points about them and it's wonderful for our students to be able to experiment with the different mediums and find out which they like and perhaps don't like. Also which they might prefer to use for commissions once their course is complete.
Learning to draw and paint animals is almost a life long ambition and you will never stop learning. However we can go a long way to putting you on the right path with our Pet Portrait course. If you would like to start a pet portraits business, or would just like to draw and paint animals for pleasure, head to our website, read about the Pet Portrait Diploma Course and enrol today!
Dog – It's far looser than I used to paint but may be that's not a bad thing.  I can be a bit pedantic and try to be too realistic so finally loosening up if probably a good thing. I used acrylics which gave me more choice with colours but I still struggled to get the right shades and using cartridge paper helped me slightly.  I had forgotten how quickly acrylics dry which meant I didn't have much time to change or smooth over anything.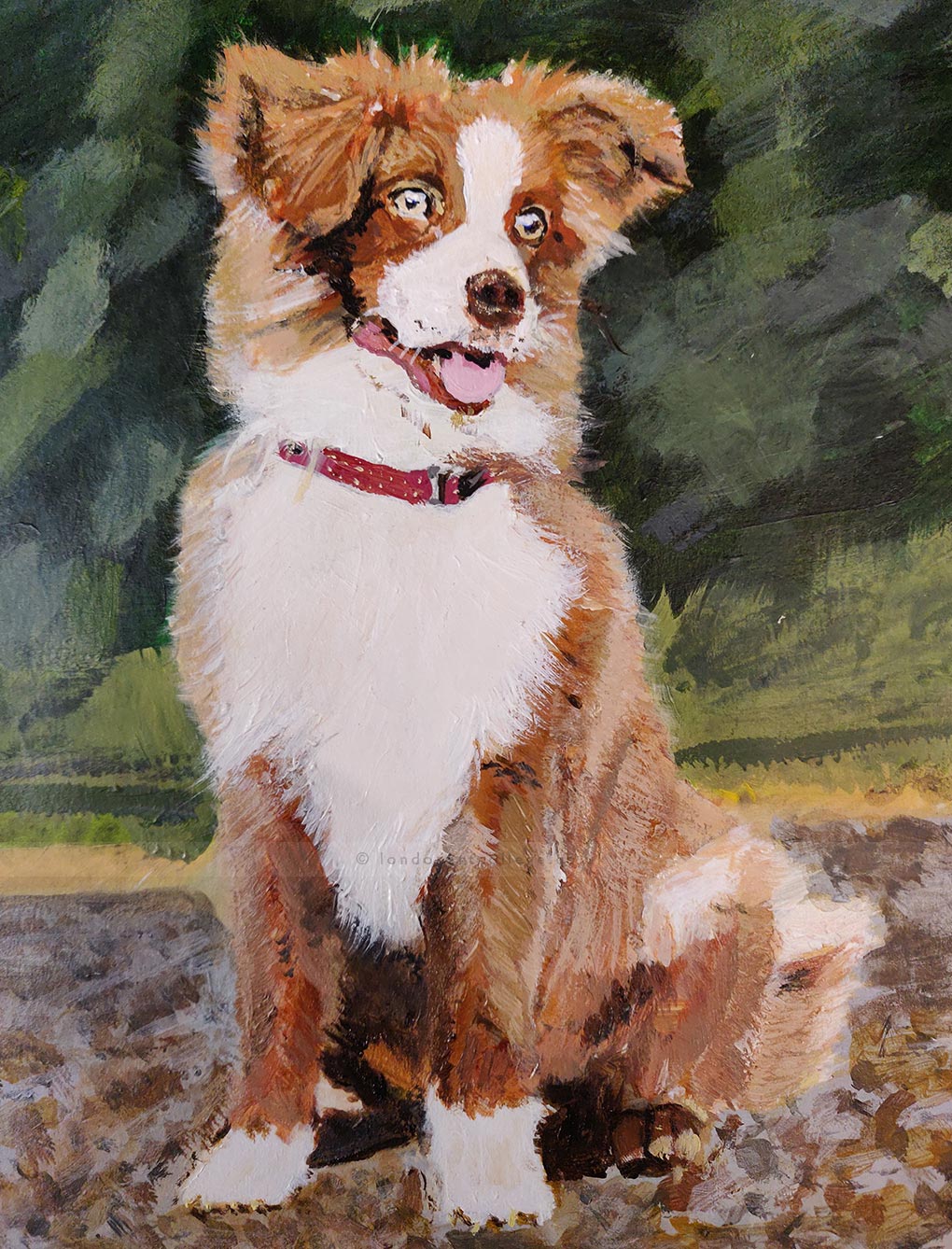 Cat – This was done in a variety of pastels on pastelmat board which was still taxing.  I learnt quite a bit as had to increase the layers.  Although it was white in parts I realised I couldn't just use two or three layers of white so layered first with other colours to build it up.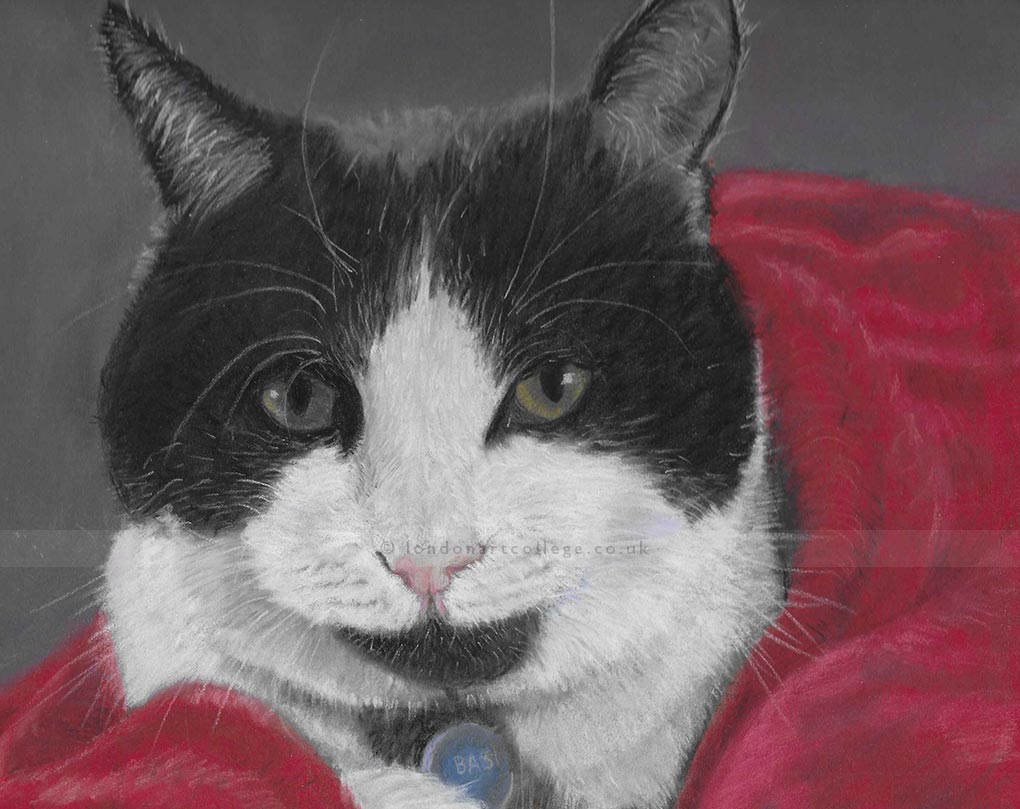 If you would like to receive a roundup of all of our blog posts once a week to keep you inspired in your inbox, why not sign up to our newsletter. You can access our sign up at the top of our page. If you are a London Art College student and you would like your artwork featured here, drop us a line at any time.