Student Emma Arthur has completed the Chinese Brush Painting Course and these are her final paintings. We are thrilled to be able to display them here and have added some text to go along side to enable our students to read about the ideas behind the paintings. We wish Emma the best of luck with her artwork and website. Emma thanked her tutor Monica Cilmi below…
I intend to use the skills I have now to make sumi e paintings for my haiku and put them on my website.   Thank you Monika for your guidance and help in finishing this course.
Koi Fish and Duckweed. There were not many good examples of koi paintings using the style shown on the course PDF so I used this as a guide for my final painting. Turned out quite well I thought.  The colour on the back of the Koi could have been stronger however.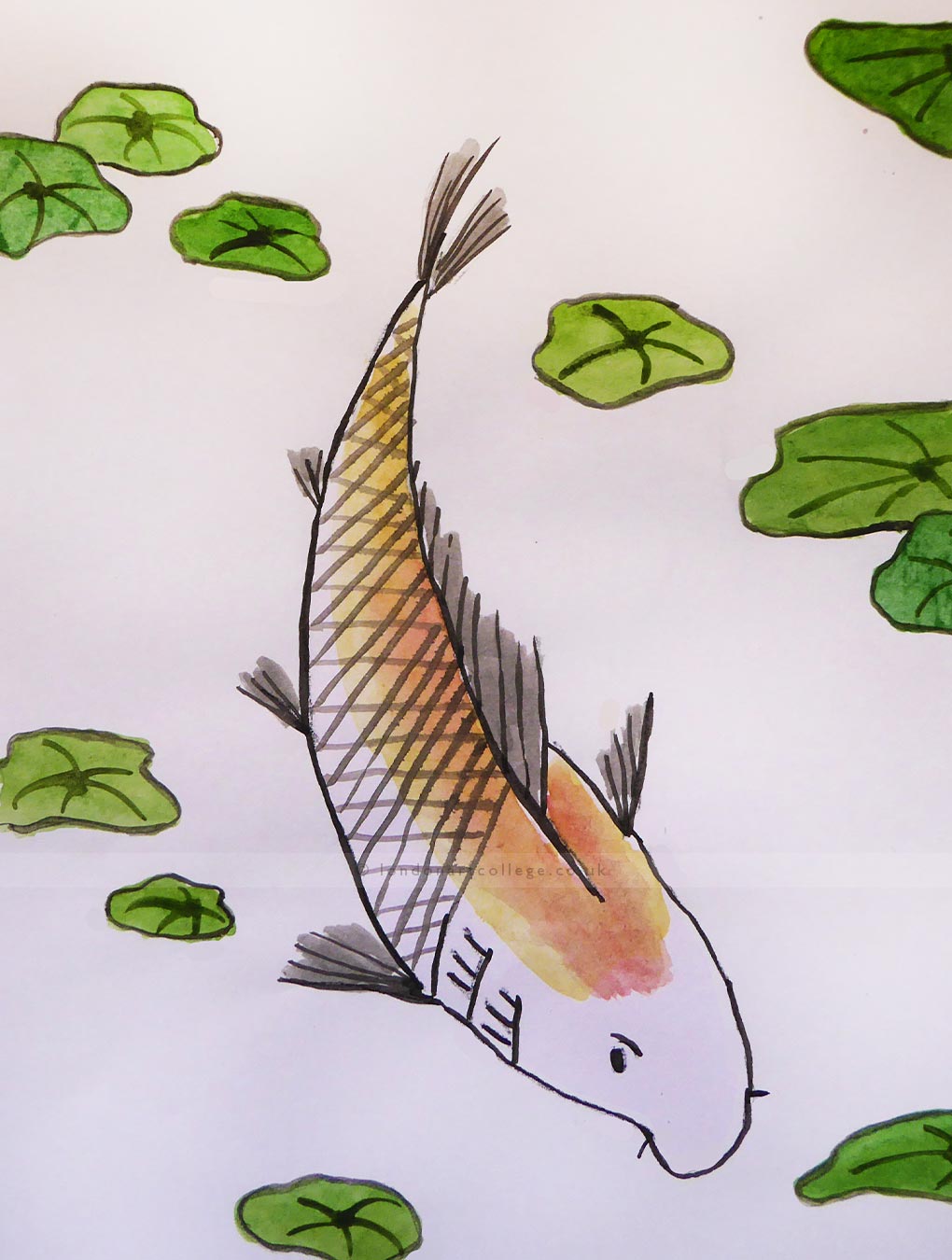 For my final piece Mountain Meditation (see large file)  I wanted to paint something more personal.  I walk in the mountains on a regular basis and am a trained mountain guide.  I have been lucky enough to see eagles in the mountains.  The mountains are my special place for meditating and writing haiku.  This painting which I called 'Mountain Meditation' was painted for a haiku I wrote.  The painting is simplistic but I feel it puts forward an atmosphere of calm and of being at one with nature in the mountains which is what I wanted to achieve.  I used an ink stick for this piece as it gives more gradation than ink from a bottle.  I used silk paper.  I like the composition although I would have liked to have seen more precision in my brush strokes.  I used a very fine paintbrush so I am unsure of how to improve.  I have also tried to create a misty affect between the mountains in the distance with the plateau.  However, I need to find a YouTube video with this technique to help me acquire it.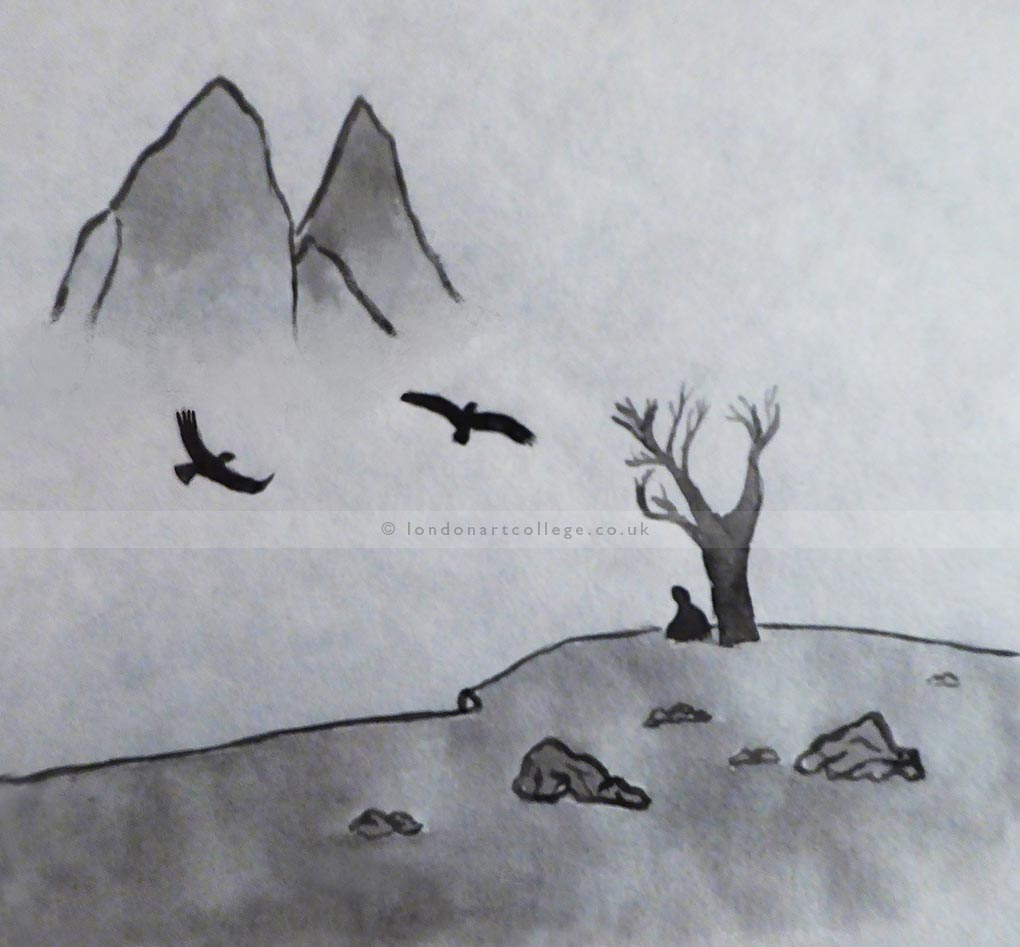 For my final Piece 'Lotus and Butterfly (see large file)  I decided to use subtle colours for the flower using  pinks and greys to enable the butterfly to take centre stage.  I quite liked how this one turned out.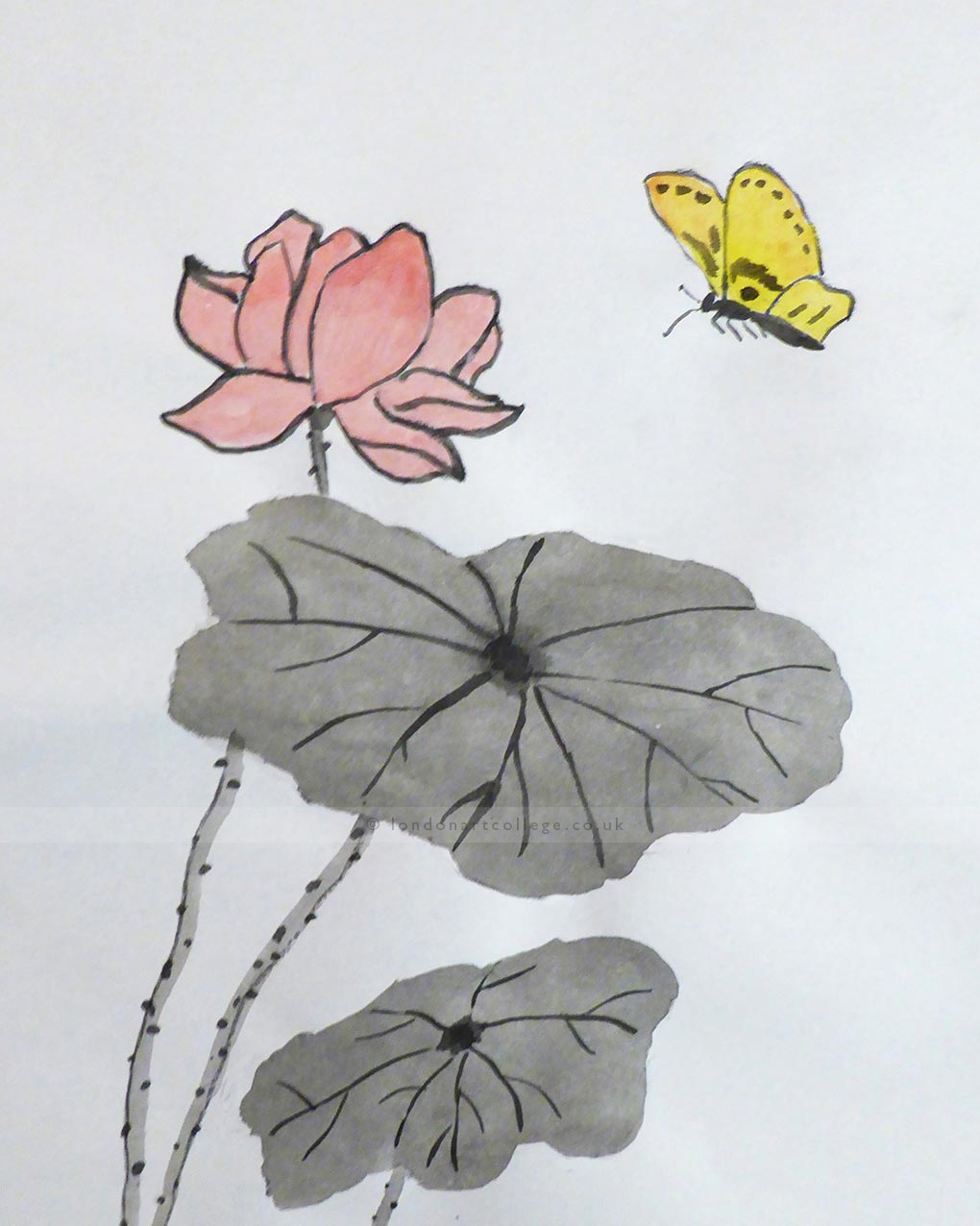 For my final piece on the next page I choose Poppies and Bees (See large file).  Poppies are so beautiful and I have always wanted to paint them.  The painting is my own composition although I used inspiration from several sumi e paintings.  I am quite pleased with this painting as I feel the greens are better.  I used a lot less paint.  I also mixed and tested the colour each time I reloaded the brush.  I used a combination of Windsor and Newton watercolour paints as well as Talons Gouche paints for this piece.  It is painted on Hahnemuhle Sumi-e paper, 80 g.  This is my favourite paper at the moment.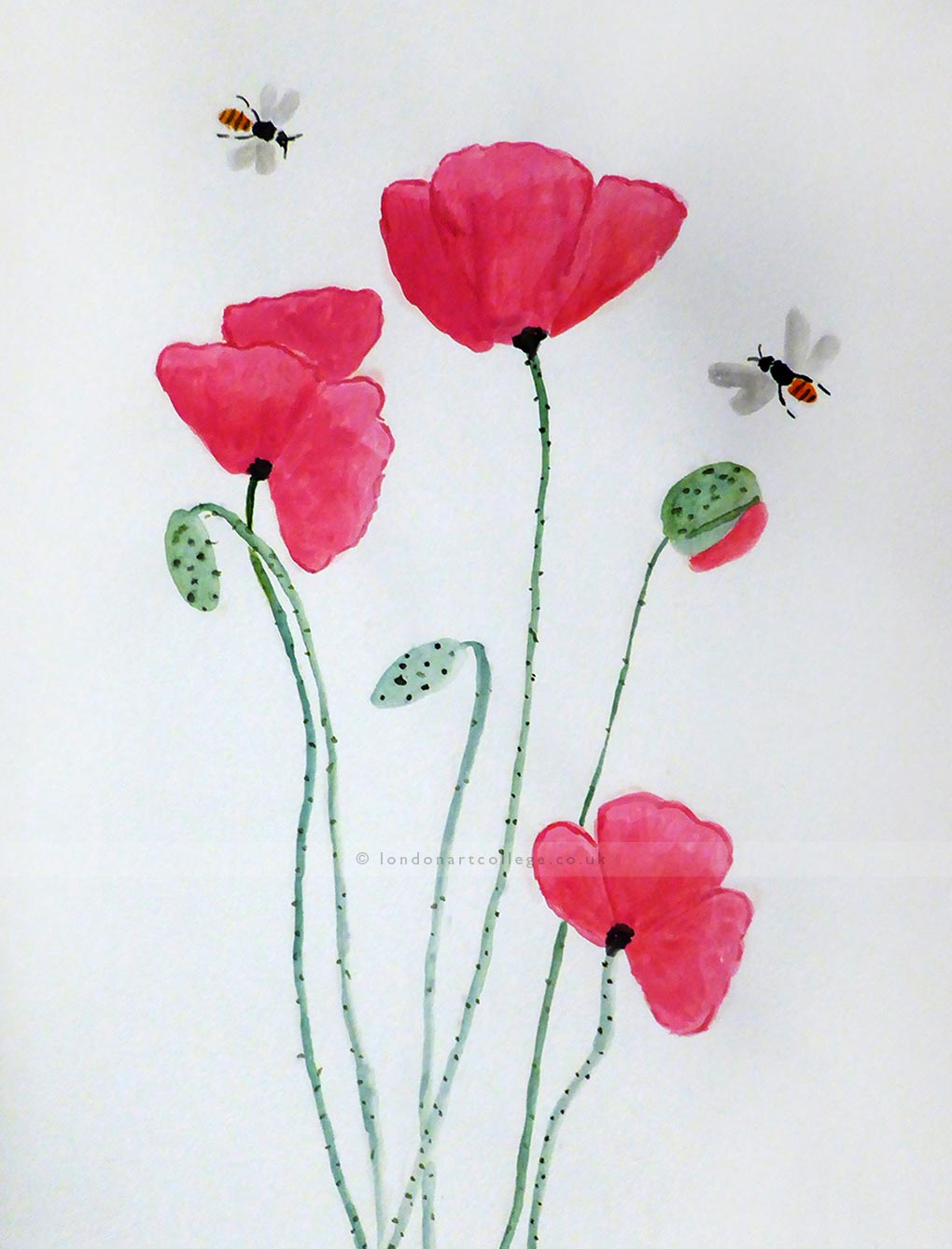 If you would like to receive a roundup of all of our blog posts once a week to keep you inspired in your inbox, why not sign up to our newsletter. You can access our sign up at the top of our page. If you are a London Art College student and you would like your artwork featured here, drop us a line at any time.