The following pastel painting was the final piece created by student Dianne Pike for her Pet Portrait Diploma Course. Dianne wrote the following about her artwork and also a thank you to Gayle for helping her during the course. We wish Dianne the best of luck with her future paintings and drawings!
I've once again done a background that's a bit complicated but seemed fitting as it's where my daughter and son in law go on holiday with their two dogs, Sophie and Reggie.

The pictures I was given are not the best and I had to use a bit of artistic licence on Reggie.  As I'd taken so long to complete the picture I rushed the background however my daughter in law thinks it's wonderful.

I have enjoyed the course and it has pushed me out of my comfort zone which must be good.  I do intend to continue with pet portraits but also want to continue to do Portraits, Landscapes and basically anything that anyone wants as I enjoy a challenge.  I am also going to start painting again instead of using pastels most of the time.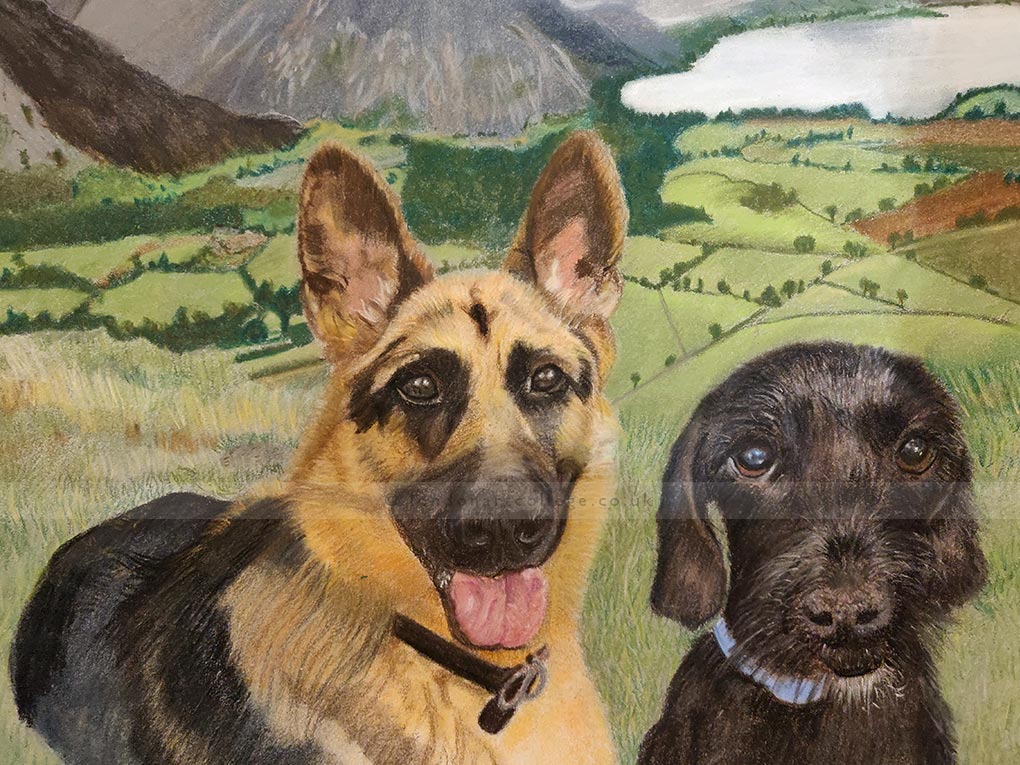 If you would like to receive a roundup of all of our blog posts once a week to keep you inspired in your inbox, why not sign up to our newsletter. You can access our sign up at the top of our page. If you are a London Art College student and you would like your artwork featured here, drop us a line at any time.