Student John Peace created these two paintings on our Still Life course with tutor Alan Dedman. John set the objects up in his home, and painted them from life. Drawing and painting from life is often the best way if you have a place to set up objects without them being moved. Good light source is key and John set the still life up below in a window sill so that the light was behind the objects. This can work for a few hours in the day, however early morning and later afternoon or evening can alter the lighting affect. This is when reference photos – or simply waiting to the following day to work on a painting can help.

If you are interested in learning how to create still life paintings, designing you own compositions and learning to paint and draw at the same time, then head on over to our website and take a look at our Still Life Art Course page.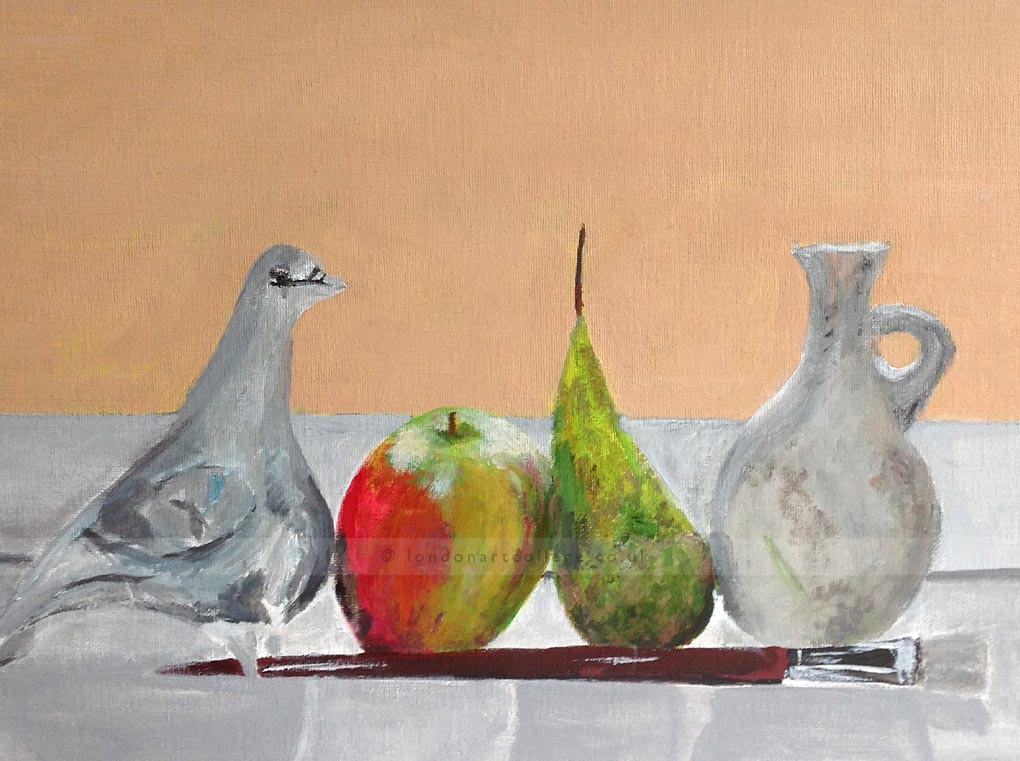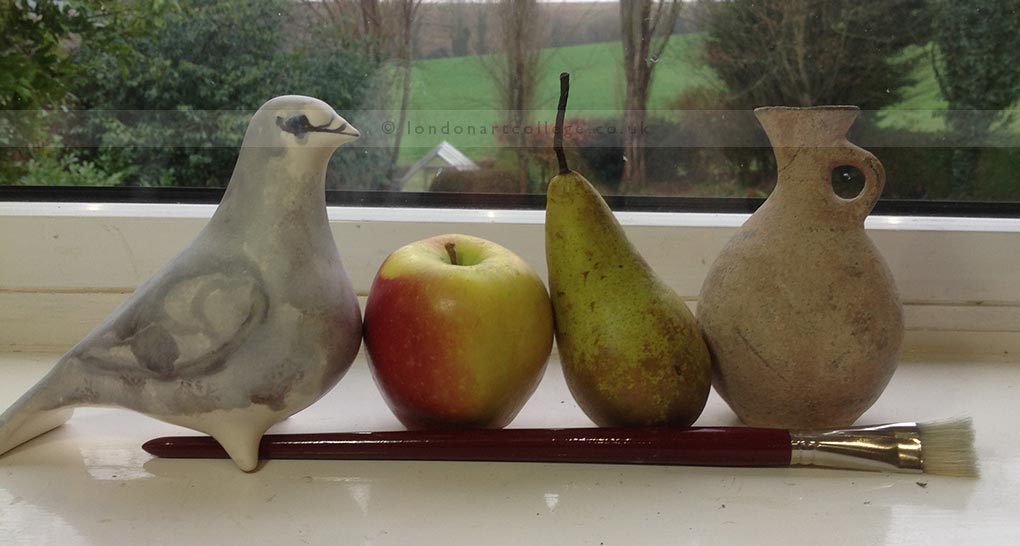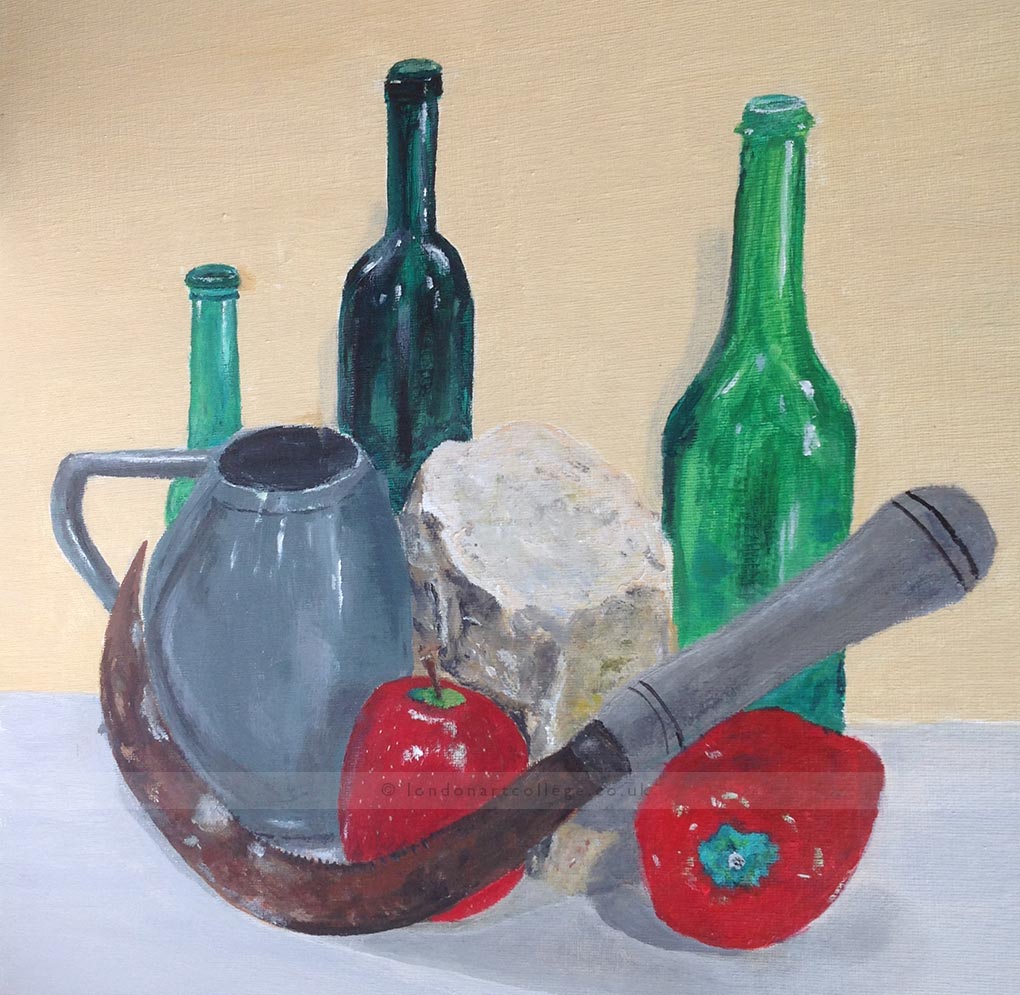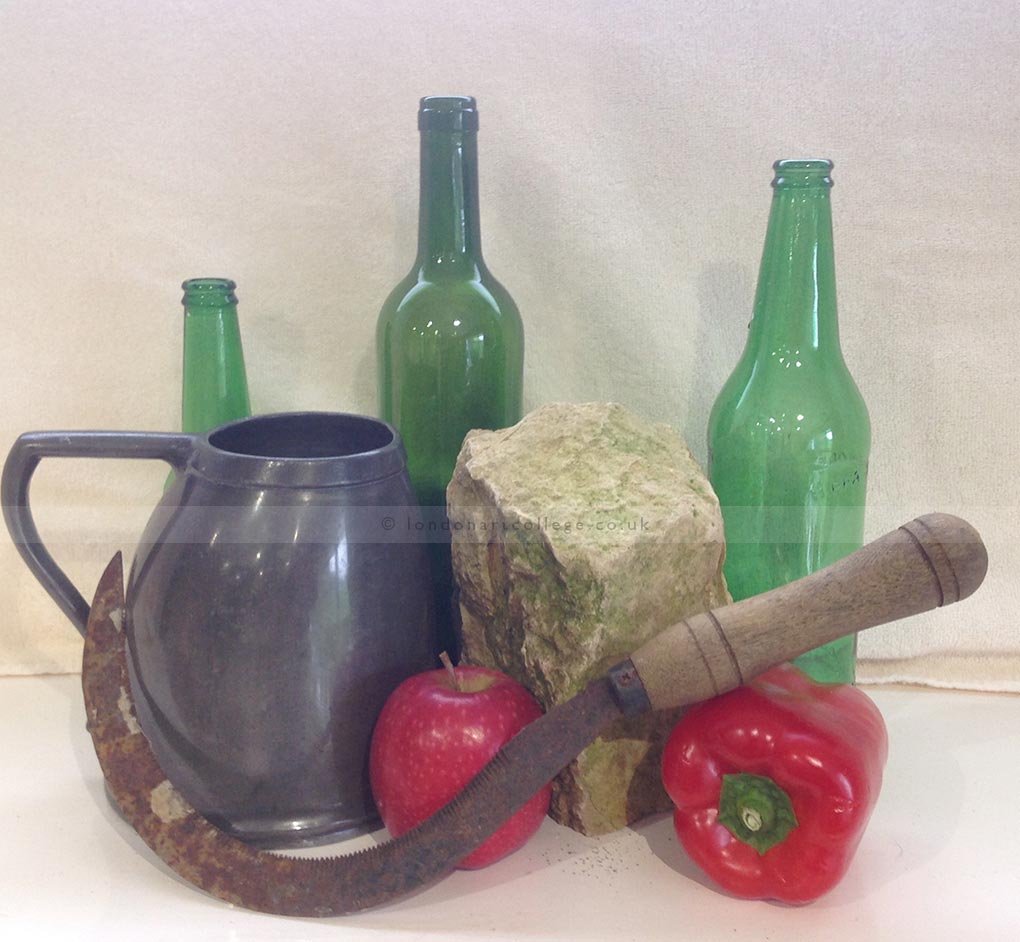 If you would like to receive a roundup of all of our blog posts once a week to keep you inspired in your inbox, why not sign up to our newsletter. You can access our sign up at the top of our page. If you are a London Art College student and you would like your artwork featured here, drop us a line at any time.