Tatjana Tarasenko is studying our Oil Painting Course with tutor Alan Dedman. The following pieces are from one of Tatjana's recent sets of artwork and you can follow her text about experimenting with a pallet knife along with viewing the paintings below.
Working with a palette knife: When working with a palette knife, I felt that it has his own character and wants to paint a picture in his own way. It felt like it was using paint like clay and wanted to shape the drawing like a sculptor's chisel, rather than paint it like a brush.

Therefore, in the first picture "Doggie" I struggled more and adapted to the palette knife, wondering about its capabilities. Only then I saw that the background for this picture was made dark and the picture was left without air. But the dog itself was happy to be born.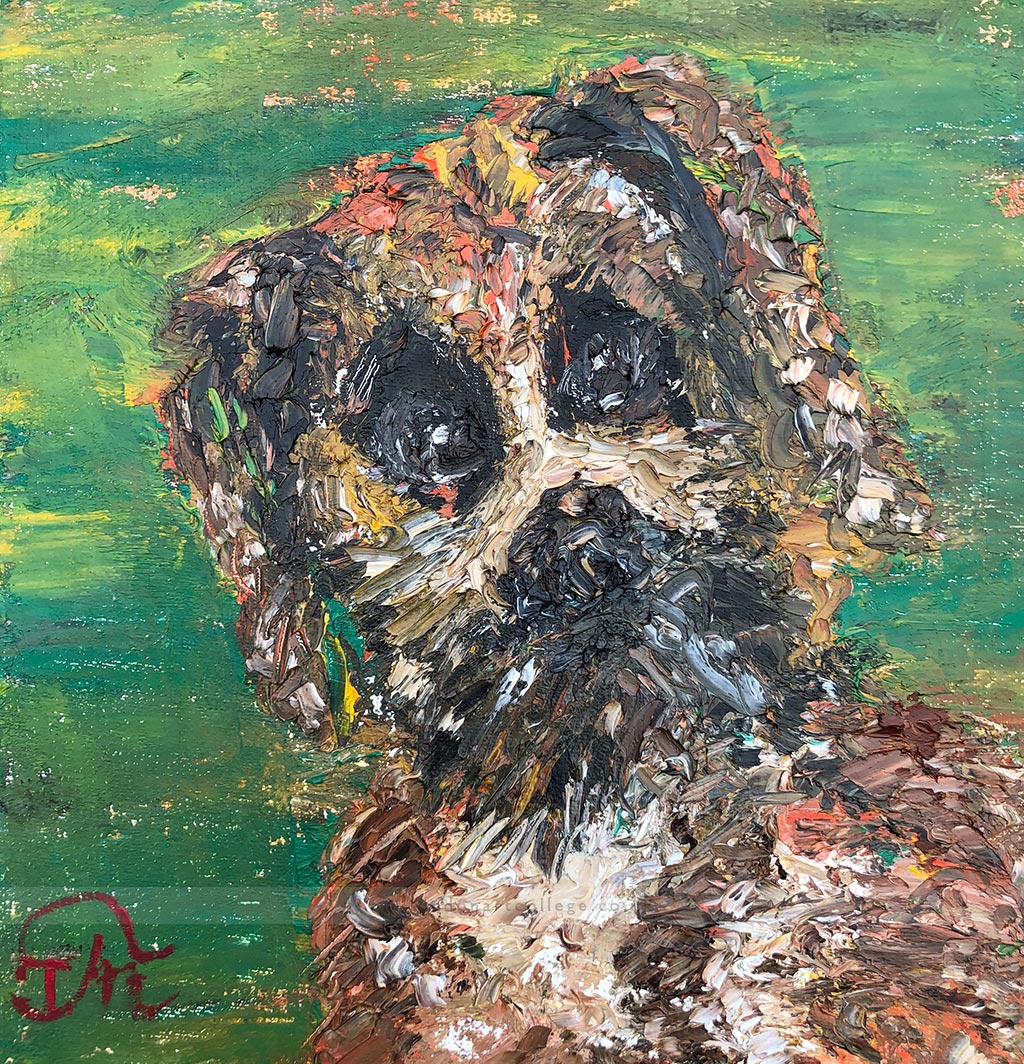 In the second picture "Boats on the lake" I wanted to convey the state of joy and its multiplication in the reflection in the water. Here the palette knife did not contradict me at all and flew on a canvas, rejoicing in new paints.
There was a desire to continue working with a palette knife.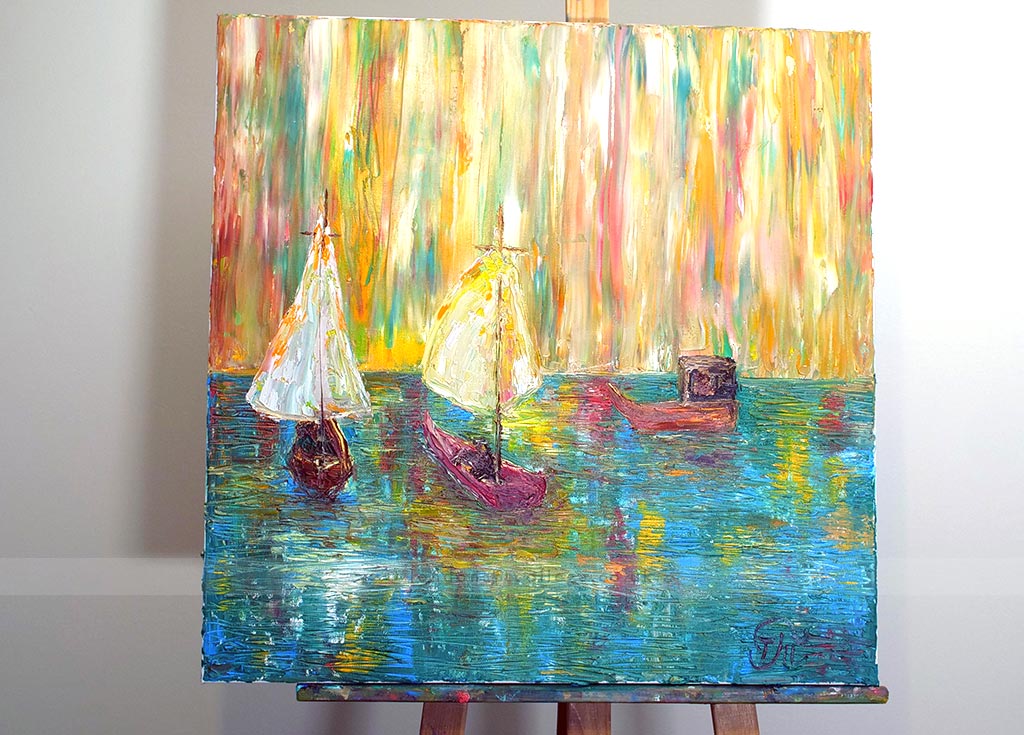 I painted a picture of "Birches in the forest", hiding the light in the middle of it, so that it beckoned to the eye. At this point, I remembered the works of J. M. W. Turner, which I often viewed in museums, marvelling at the main character of all Turner paintings-the sun. Everything could change, disappear, appear, but this light of the sun was always constant in his creations. I got joy and pleasure from all the work.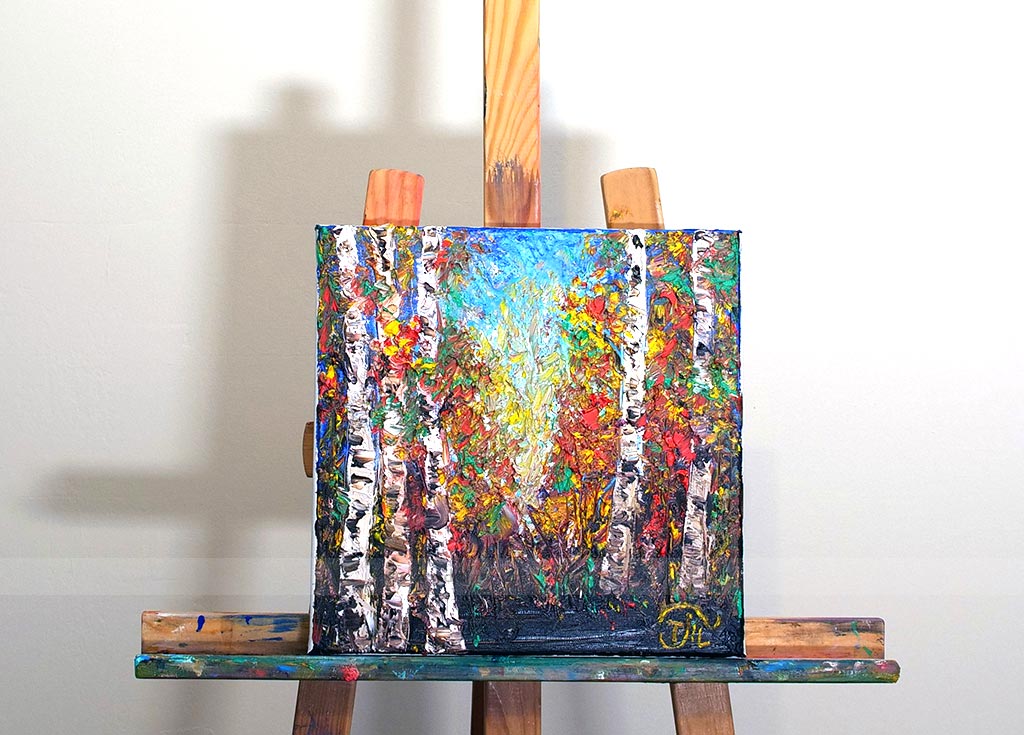 If you would like to receive a roundup of all of our blog posts once a week to keep you inspired in your inbox, why not sign up to our newsletter. You can access our sign up at the top of our page. If you are a London Art College student and you would like your artwork featured here, drop us a line at any time.