All of my paintings are painted using Chinese inks on Chinese paper. Although I have experimented using watercolour paper, I feel only the Chinese rice/mulberry papers really give an authentic look feel and indeed experience of Chinese brush painting.

As ever I spend more time practicing the various strokes and testing the water/ink ratio to try to minimise "bleed" and achieve the desired effect. I usually manage to do a completed painting on the second or third attempt.

As to inspiration, I will usually trawl through the net and then try to make my own composition/interpretation, using a variety of strokes, papers, and colours, where appropriate.

As ever I have enjoyed the unit and find all aspects of the discipline in equal turn, relaxing and compelling.

Gwen Mackie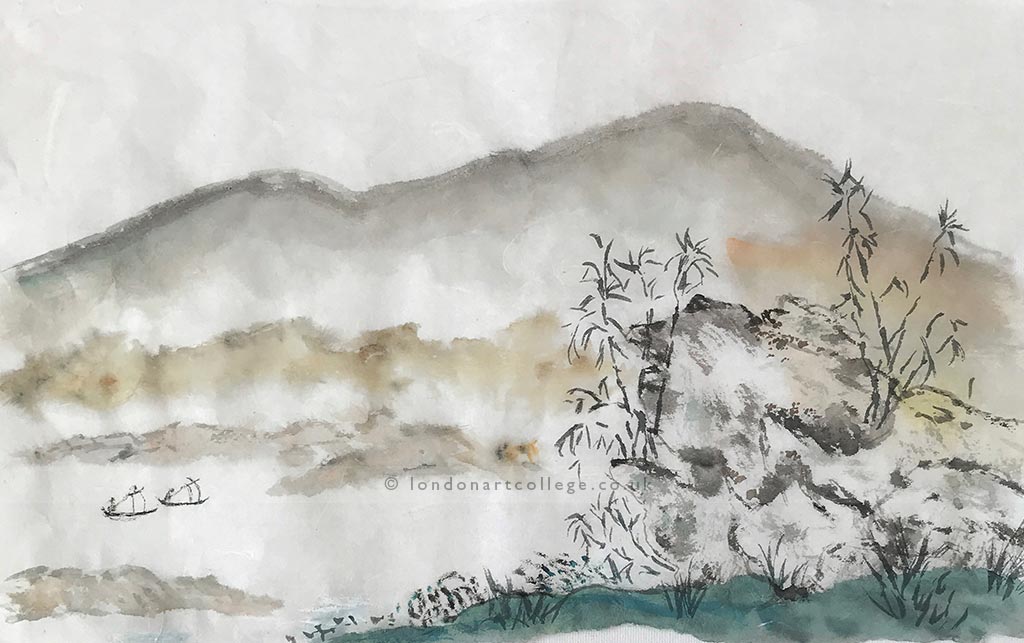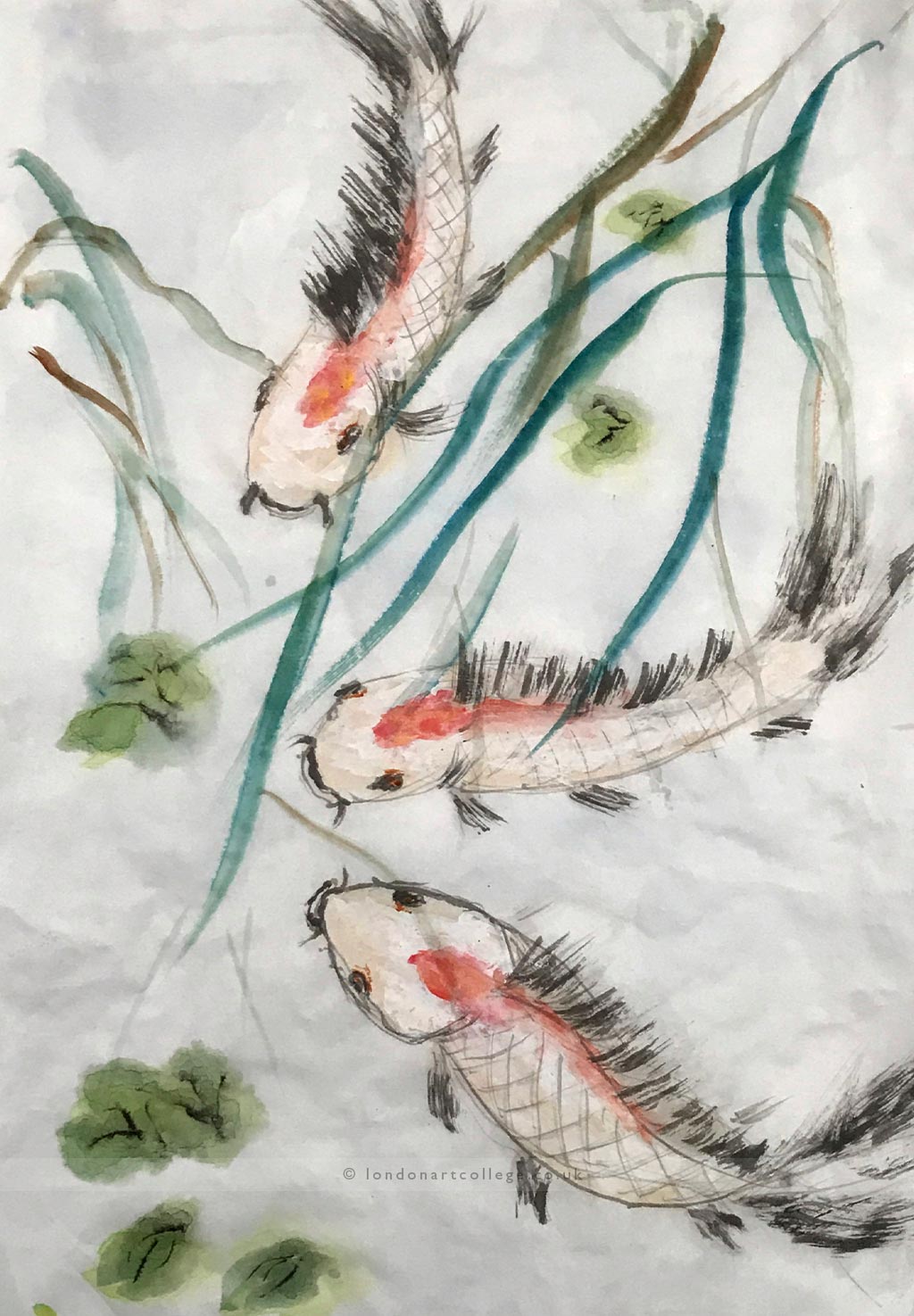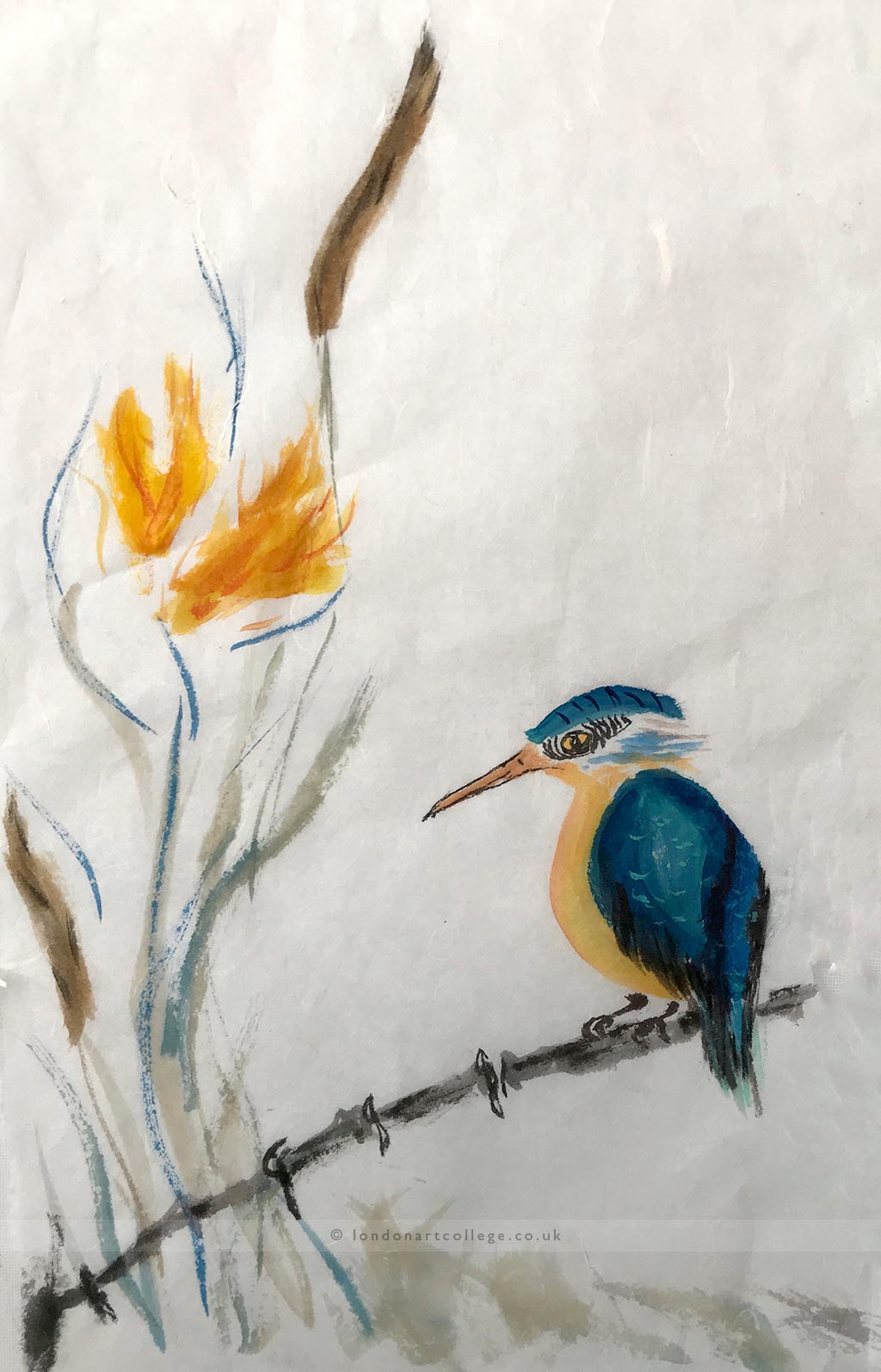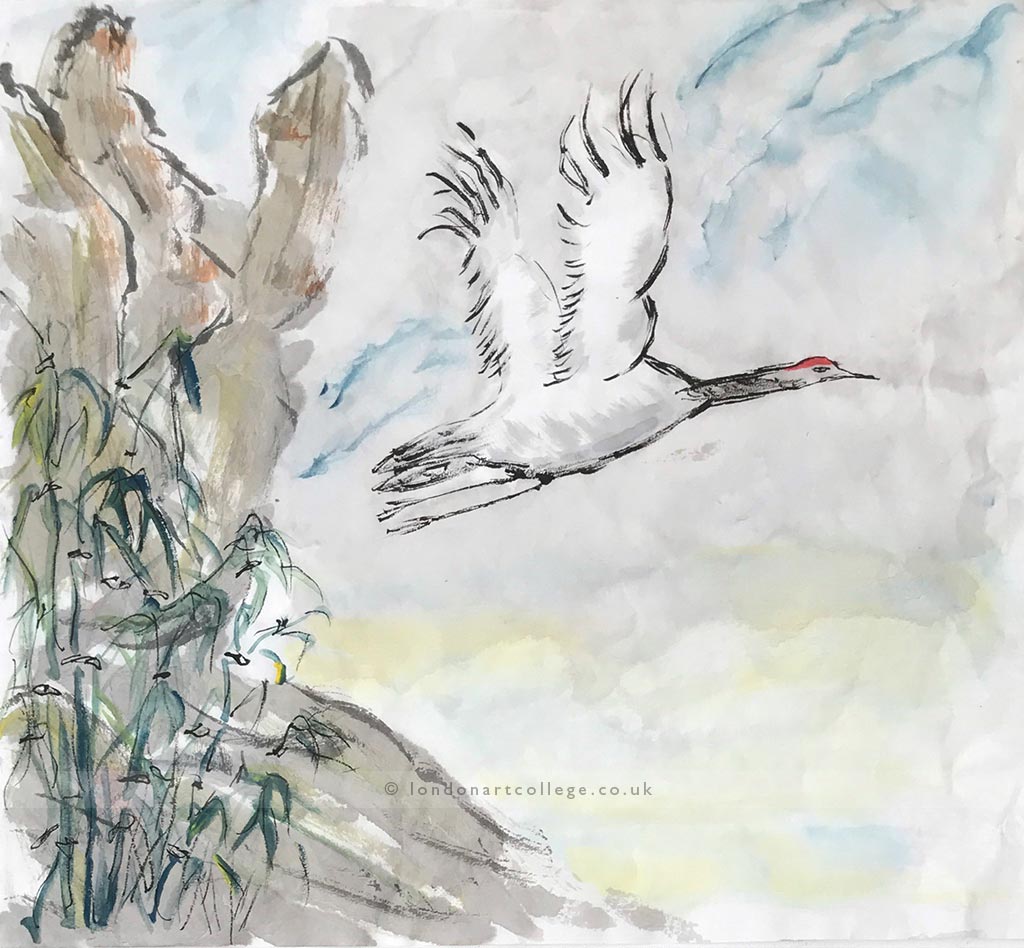 If you would like to receive a roundup of all of our blog posts once a week to keep you inspired in your inbox, why not sign up to our newsletter. You can access our sign up at the top of our page. If you are a London Art College student and you would like your artwork featured here, drop us a line at any time.