Happy New Year to you all from the London Art College!!

There is no doubt in anyones minds that this has been one of the most challenging years in recent times. We hope 2021 will be a chance for everyone to welcome a fresh start for a better year ahead.

We hope that our students are ready to pick up their brushes, pens, pencils or turn on their computers and tablets, ready to learn lots of new skills and broaden their minds this year. Let's all put our best foot forward, stay strong, stay positive and most of all…. have fun while learning!

We would like to wish all of our students and readers a very Happy New Year. The artwork below was created by Jenny Laver and we thank her for starting our January 1st blog post with a bang!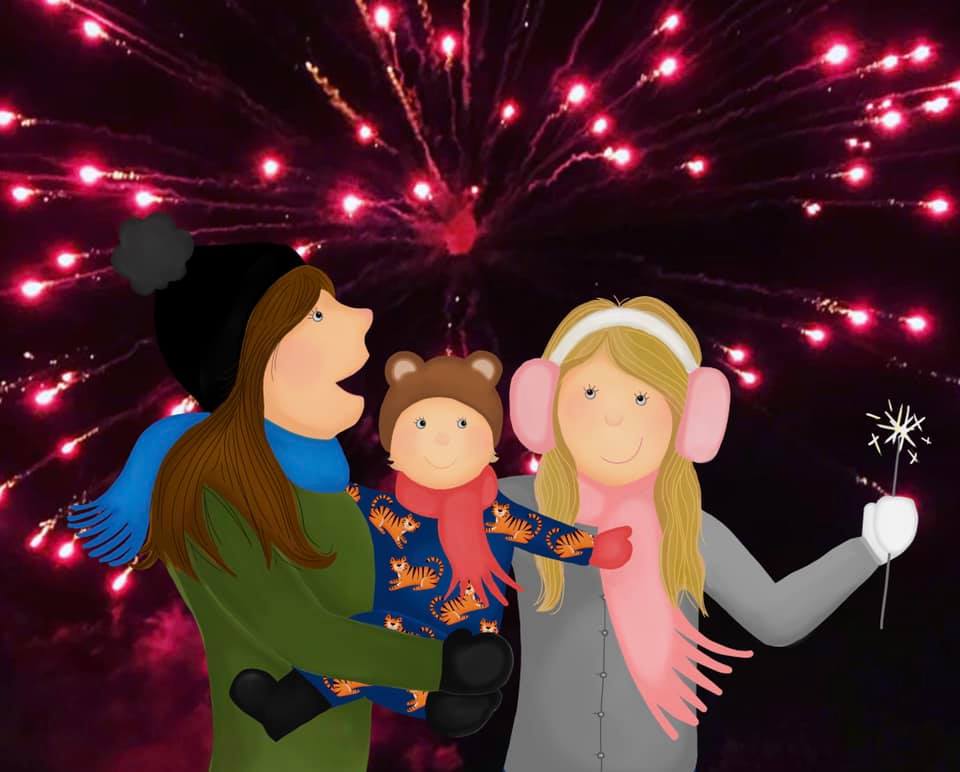 If you would like to receive a roundup of all of our blog posts once a week to keep you inspired in your inbox, why not sign up to our newsletter. You can access our sign up at the top of our page. If you are a London Art College student and you would like your artwork featured here, drop us a line at any time.