So to our final festive artwork of the year! Student Pauline Burke has created this wonderful wintery pastel painting of a hedgehog and his pal and we love it. We hope it makes you all smile too.

It is a perfect end to a stunning collection of artwork by our students for our Festive Challenge this month. A huge thank you to all of the students who took part, a big pat on the back to each and everyone who put pencil to paper and brush to canvas so that we could adorn them on our blog.

We hope that you have all enjoyed seeing them and if you would like to take part in our weekly challenges next year we would love for you to get involved! Subscribe to our blog in the email bar at the top of the page for the challenges or head on over to our facebook group and join in there. We look forward to hearing from you – your artwork showcased here soon!

Pauline said…

"…What a lovely challenge idea, I couldn't resist this one so attach "Snow hogs" !"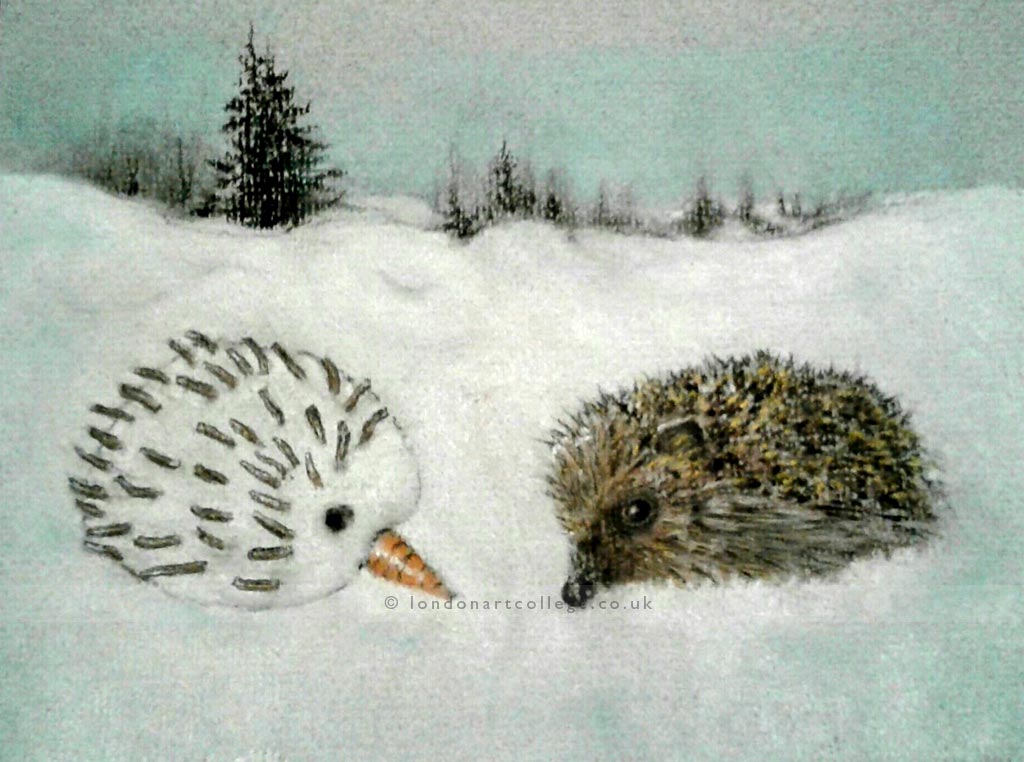 If you would like to receive a roundup of all of our blog posts once a week to keep you inspired in your inbox, why not sign up to our newsletter. You can access our sign up at the top of our page. If you are a London Art College student and you would like your artwork featured here, drop us a line at any time.