I am taking the Coloured Pencil Drawing Course with tutor Monika Cilmi. This is a picture of a fox, I have nicknamed Henry. He was something I enjoyed creating. Done on Bristol board A4 and polychromos pencils, from start to finish it took 6 and a half hours which is probably the fastest I have ever done. I enjoy drawing animals, normally I add my own "special" take on them. However I undertook this course to learn how to follow a more "commercial" look, and stretch myself.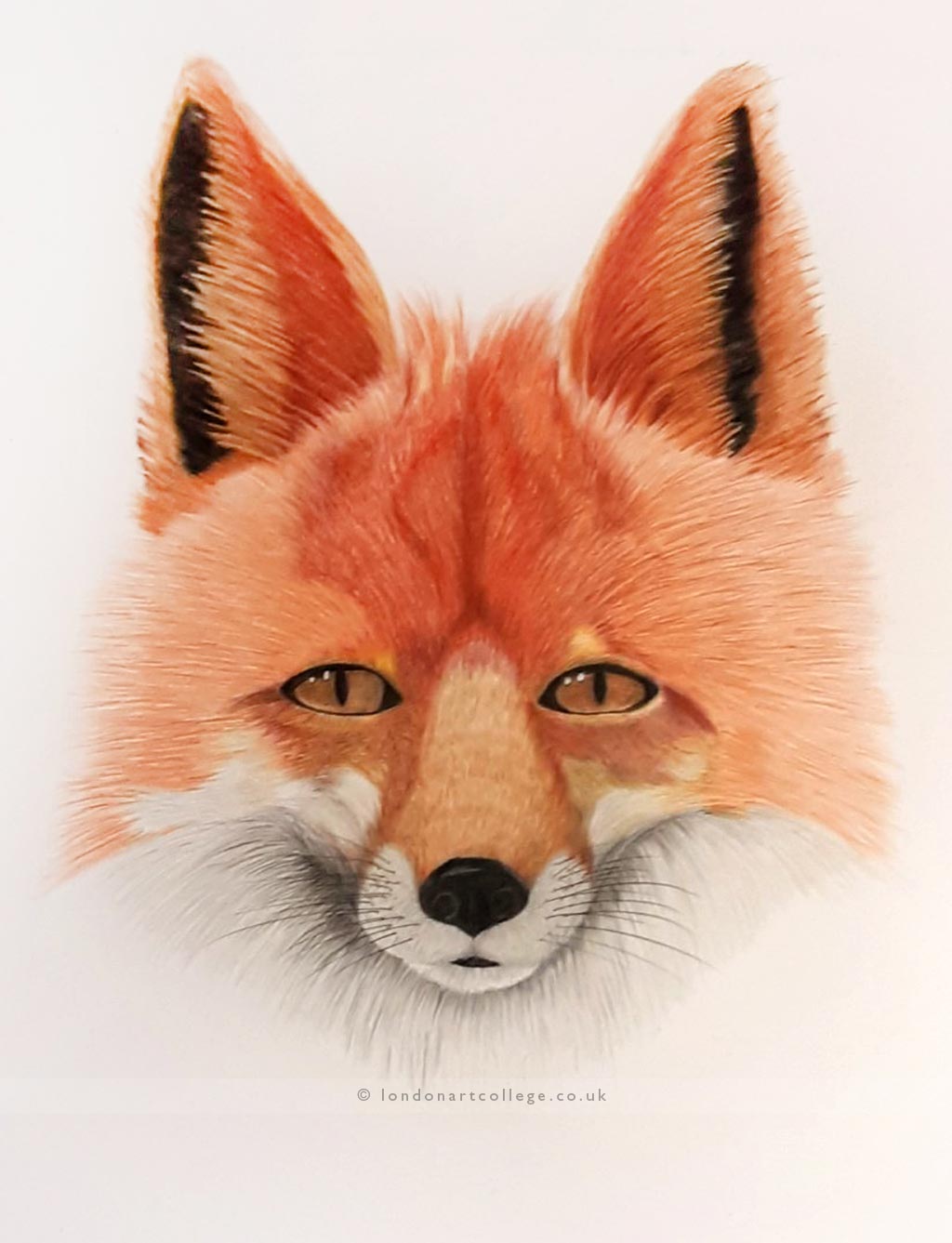 This is a drawing of the Priory, near where I live. Many many hours, lots of failed attempts, as I have not done buildings before, especially a church.
I practiced perspective until it came out of my ears. The overall effect I am happy with. This was done on A3 Bristol board again using polychromos coloured pencils. This was definitely taking me out of my comfort zone, but I am glad I completed it.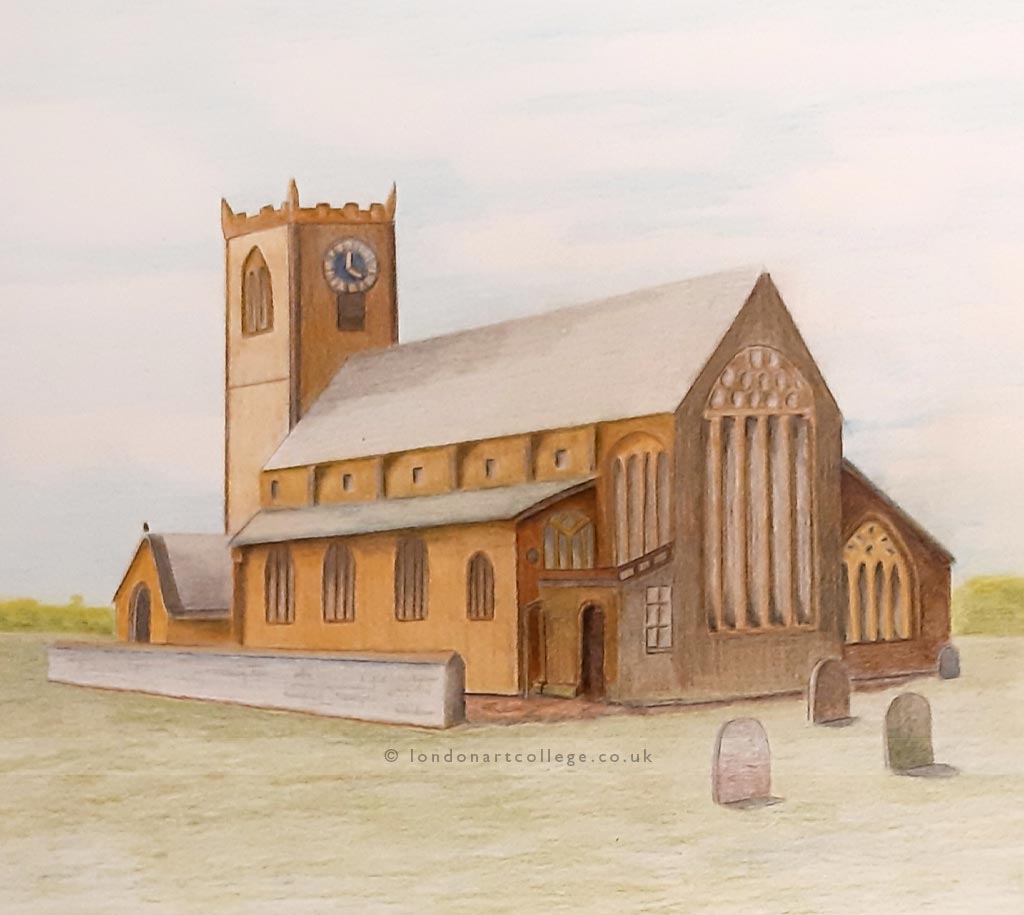 Art is definitely a pleasure for me, a way of expressing my inner feelings, capturing and creating beauty.
If you would like to receive a roundup of all of our blog posts once a week to keep you inspired in your inbox, why not sign up to our newsletter. You can access our sign up at the top of our page. If you are a London Art College student and you would like your artwork featured here, drop us a line at any time.