Today's blog post is by student Katja Felbel who has created a linoleum print. We hope that you enjoy viewing it and reading about the artwork below…..
Christmas means to me to calm down, enjoy the silence and having the
people around we love and think about the people we lost. We used to have two cats. Their favorite place at home was laying at the window over the heating. Now the place is empty, but they will always be in our heart, especially at Christmas.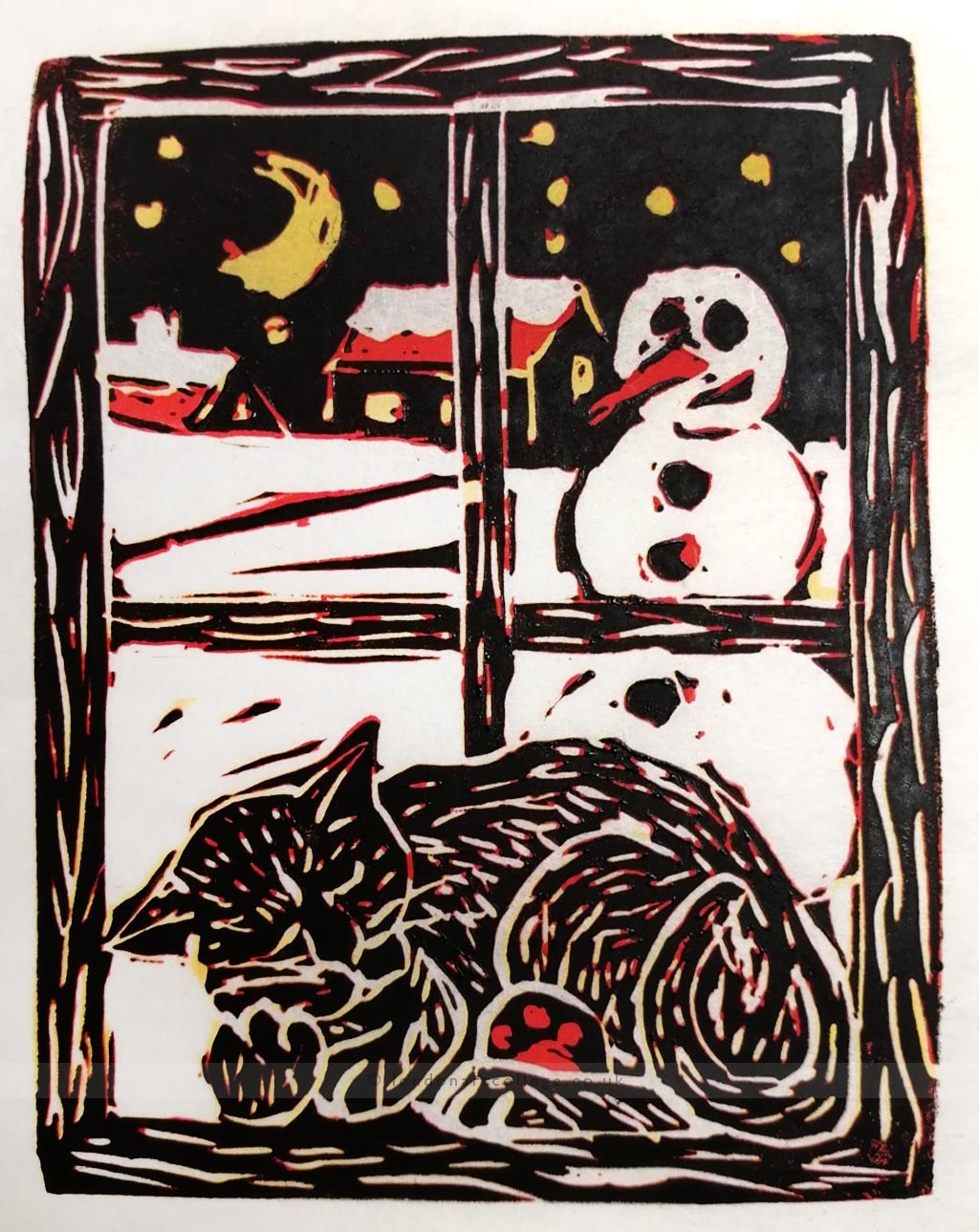 If you would like to receive a roundup of all of our blog posts once a week to keep you inspired in your inbox, why not sign up to our newsletter. You can access our sign up at the top of our page. If you are a London Art College student and you would like your artwork featured here, drop us a line at any time.