Student Julie Smalley has created a pantomime collage scene for our festive countdown. We love the drama in the piece, and hope that next year we can head to theatres to watch pantomimes again!
Audience, curtains, stage lights & fairy – the excitement of a family pantomime. Evoking, for me anyway, a bit of December/ January magic is this version in collage. Theatre in cut paper.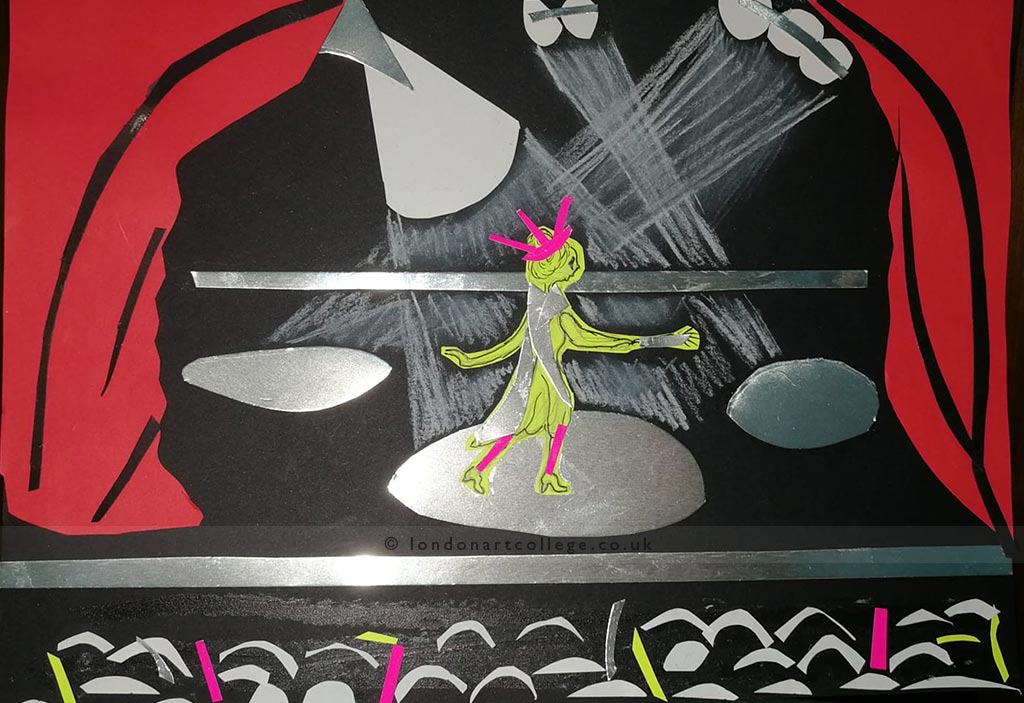 If you would like to receive a roundup of all of our blog posts once a week to keep you inspired in your inbox, why not sign up to our newsletter. You can access our sign up at the top of our page. If you are a London Art College student and you would like your artwork featured here, drop us a line at any time.