Student Elrita Roos explains what Christmas means to her and her family. She has used coloured pencil to create this delightful drawing for our Festive Countdown today…..
We like the traditional Christmas, with the Christmas tree, lights, ornaments and presents under the tree….but what Christmas really means to me is the birth of Jesus Christ our King. So with this illustration I tried to combine the two. May all of you have a wonderful Christmas!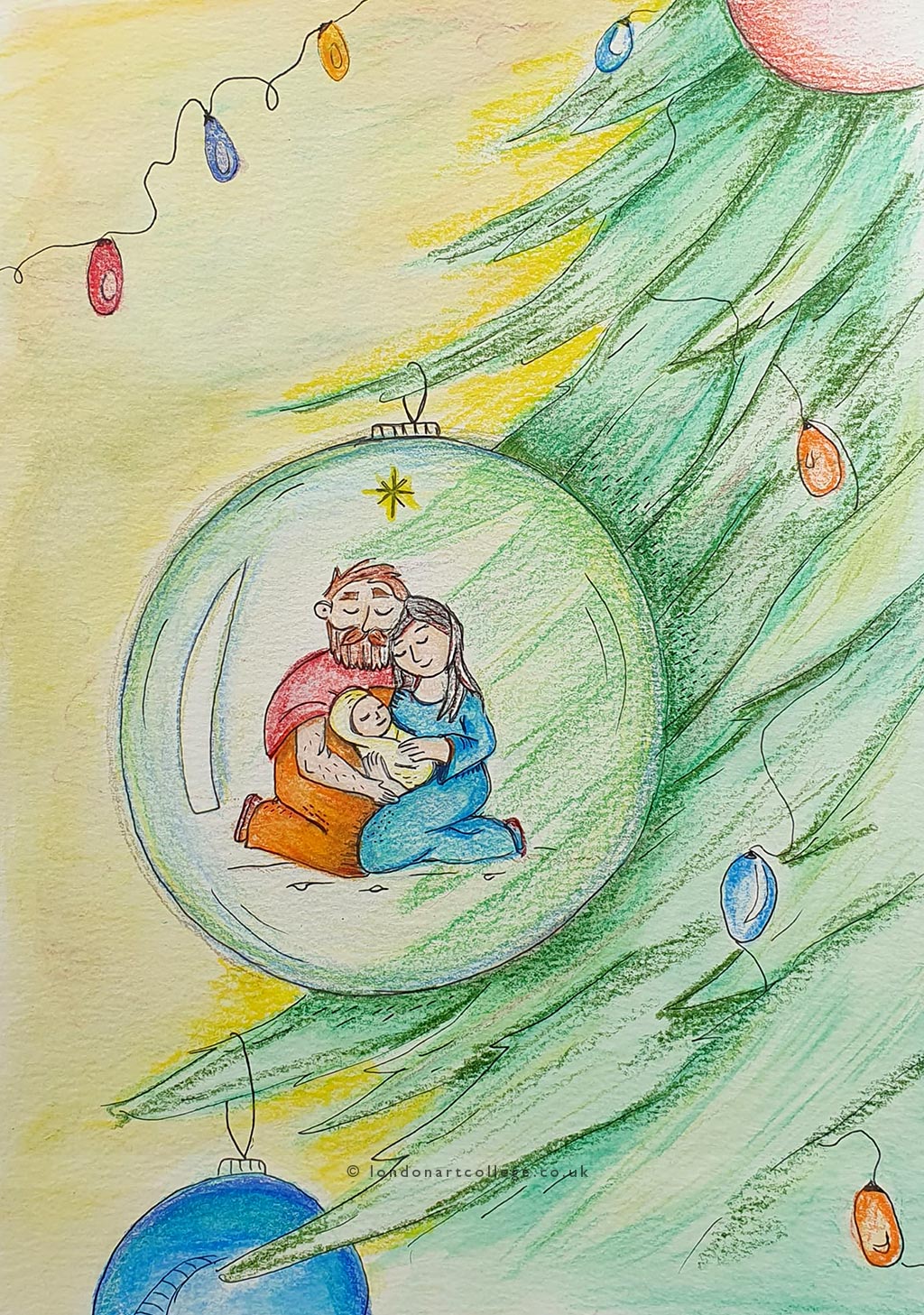 If you would like to receive a roundup of all of our blog posts once a week to keep you inspired in your inbox, why not sign up to our newsletter. You can access our sign up at the top of our page. If you are a London Art College student and you would like your artwork featured here, drop us a line at any time.