A superb drawing in charcoal today of a Poinsettia. Even in black and white it feels vibrant and alive. Gelise said…
How about a poinsettia in charcoal! Sort of sums up the end of year with a little lack of bright colour!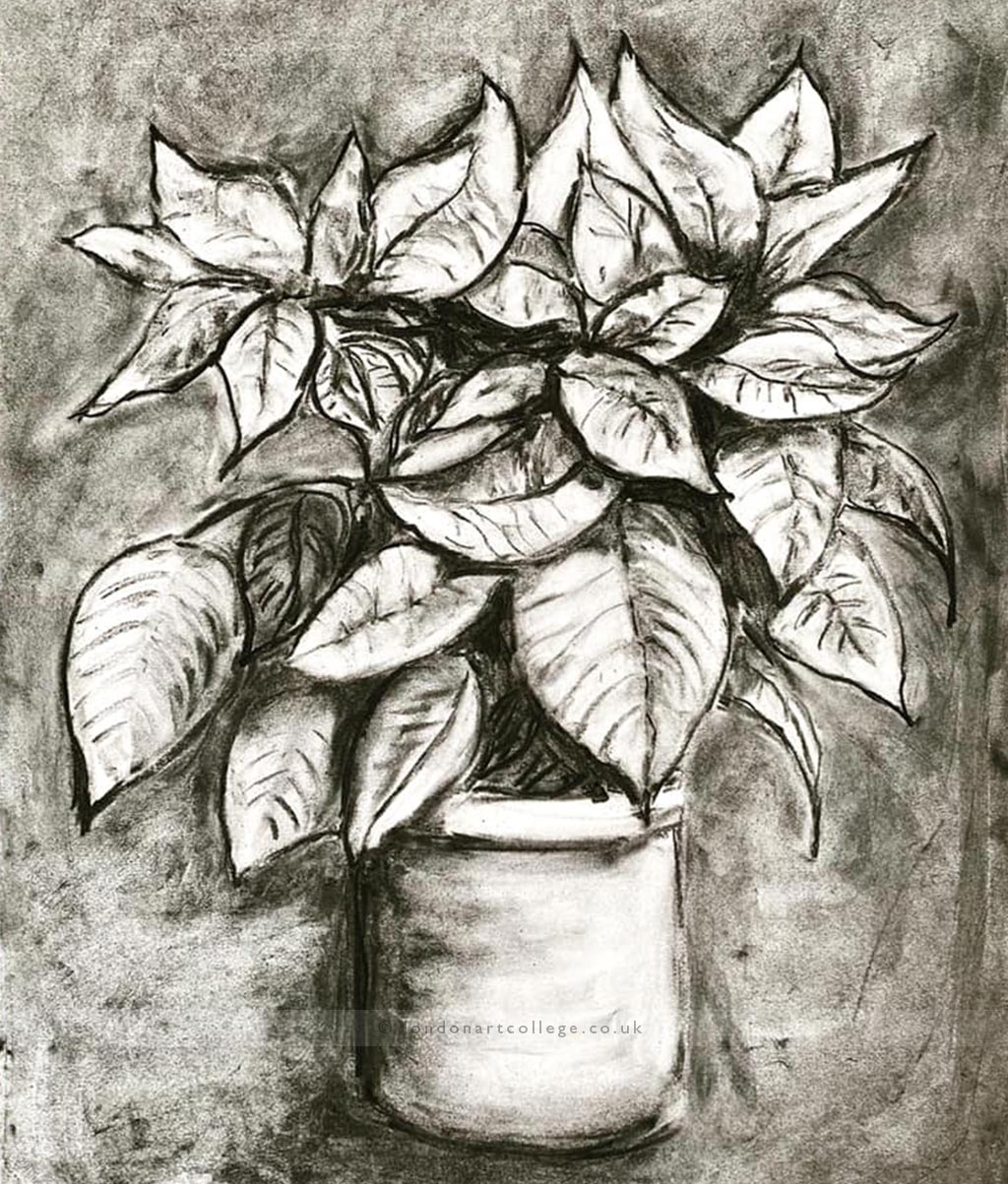 If you would like to receive a roundup of all of our blog posts once a week to keep you inspired in your inbox, why not sign up to our newsletter. You can access our sign up at the top of our page. If you are a London Art College student and you would like your artwork featured here, drop us a line at any time.