Welcome to our sparkling weekend art challenge results. We have received some spectacular pieces of artwork this week from our theme of Fireworks.

Our featured image this week is by Latha Bhaduri Prabakar who said …"For my family, fireworks reminds us of festival of lights (diwali). It symbolises victory of good over evil. So let us hope we all in this world can overcome this evil virus."

We love the way Latha has created this bold image with bright colours on a dark background and it really shines out. We also want to give a special mention to Beate's artwork below, wonderful colours and a beautiful scene!

We hope that you enjoy viewing the dazzling paintings on our blog today and we hope that everyone stays tuned for our new challenge coming tomorrow!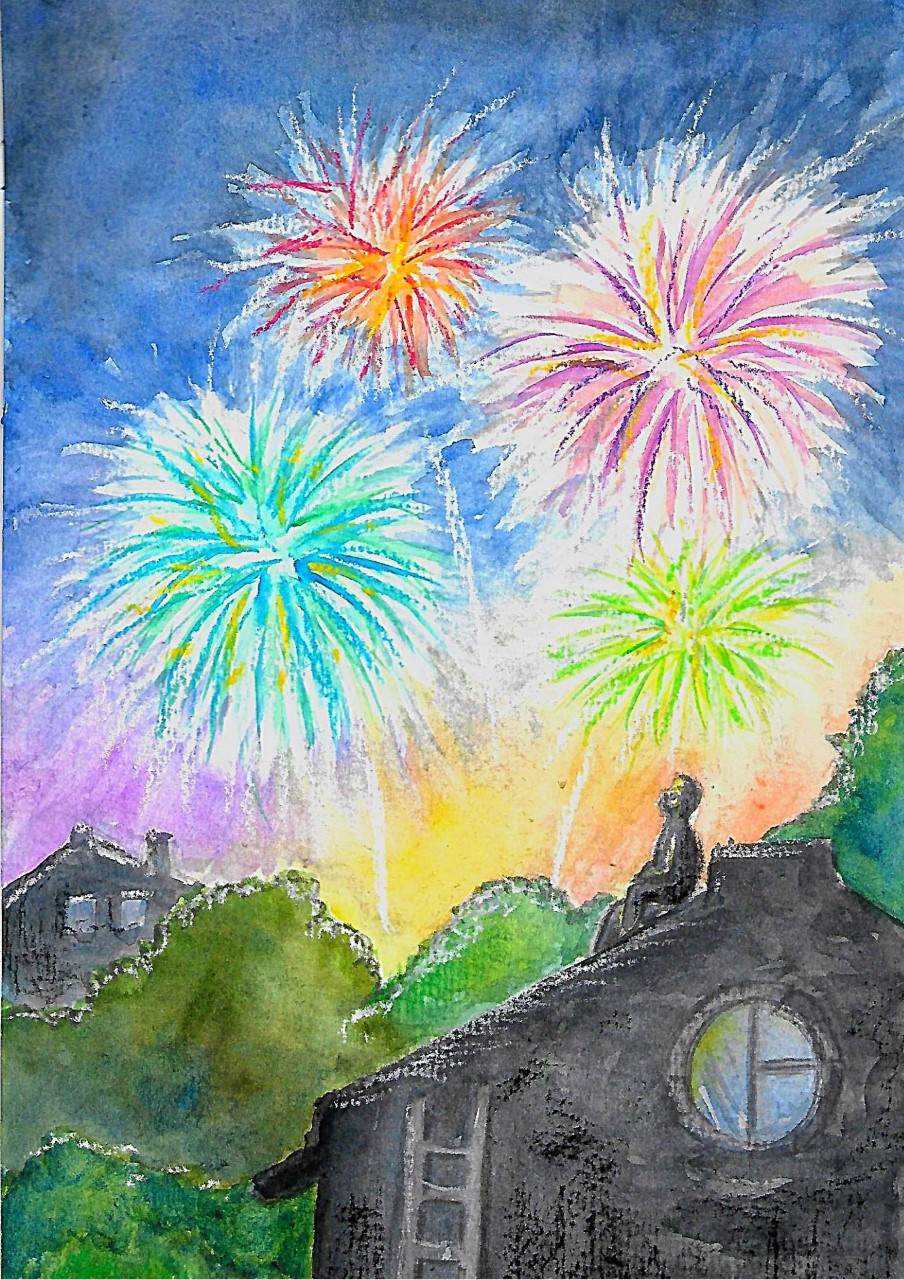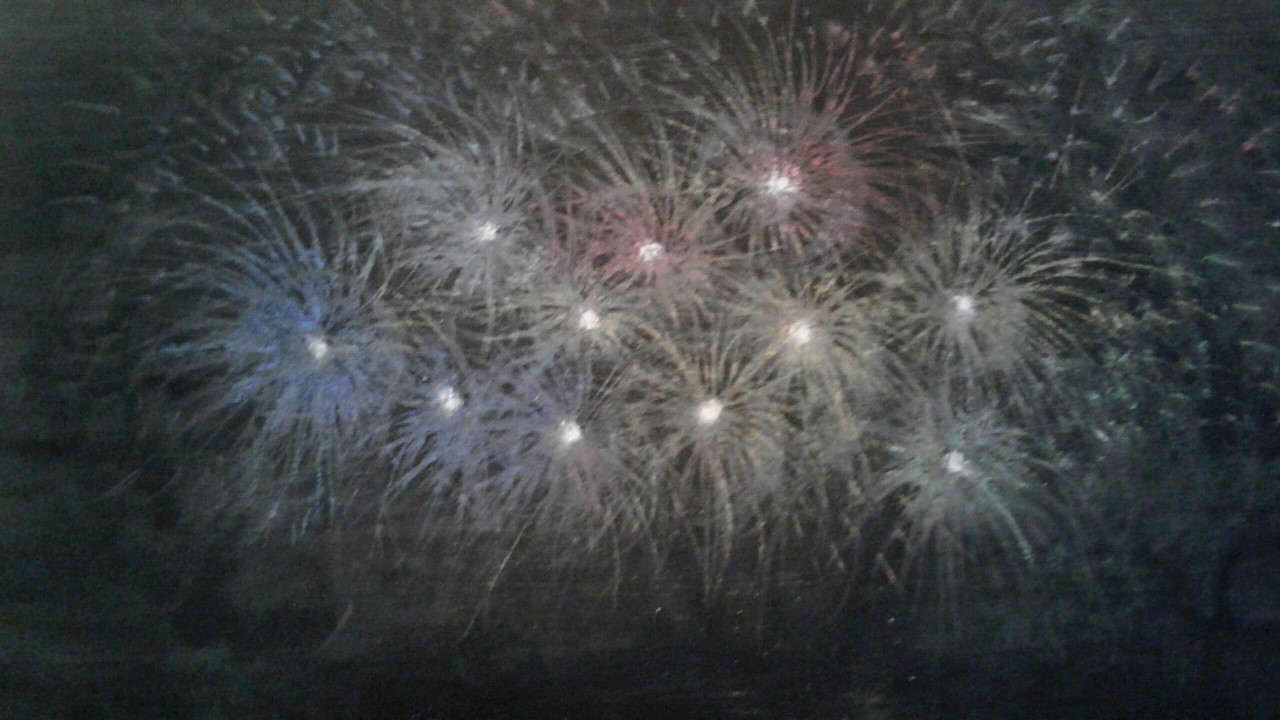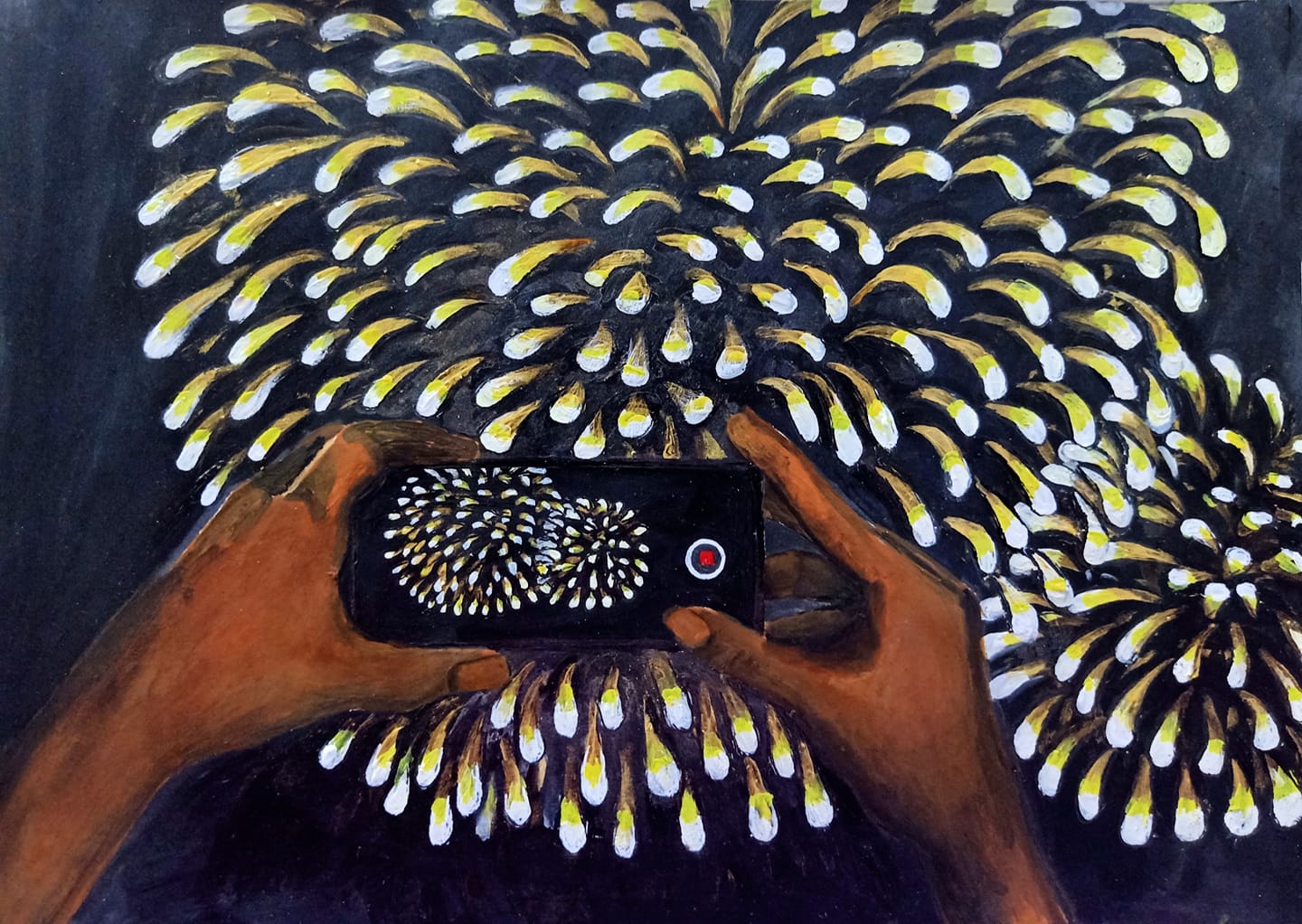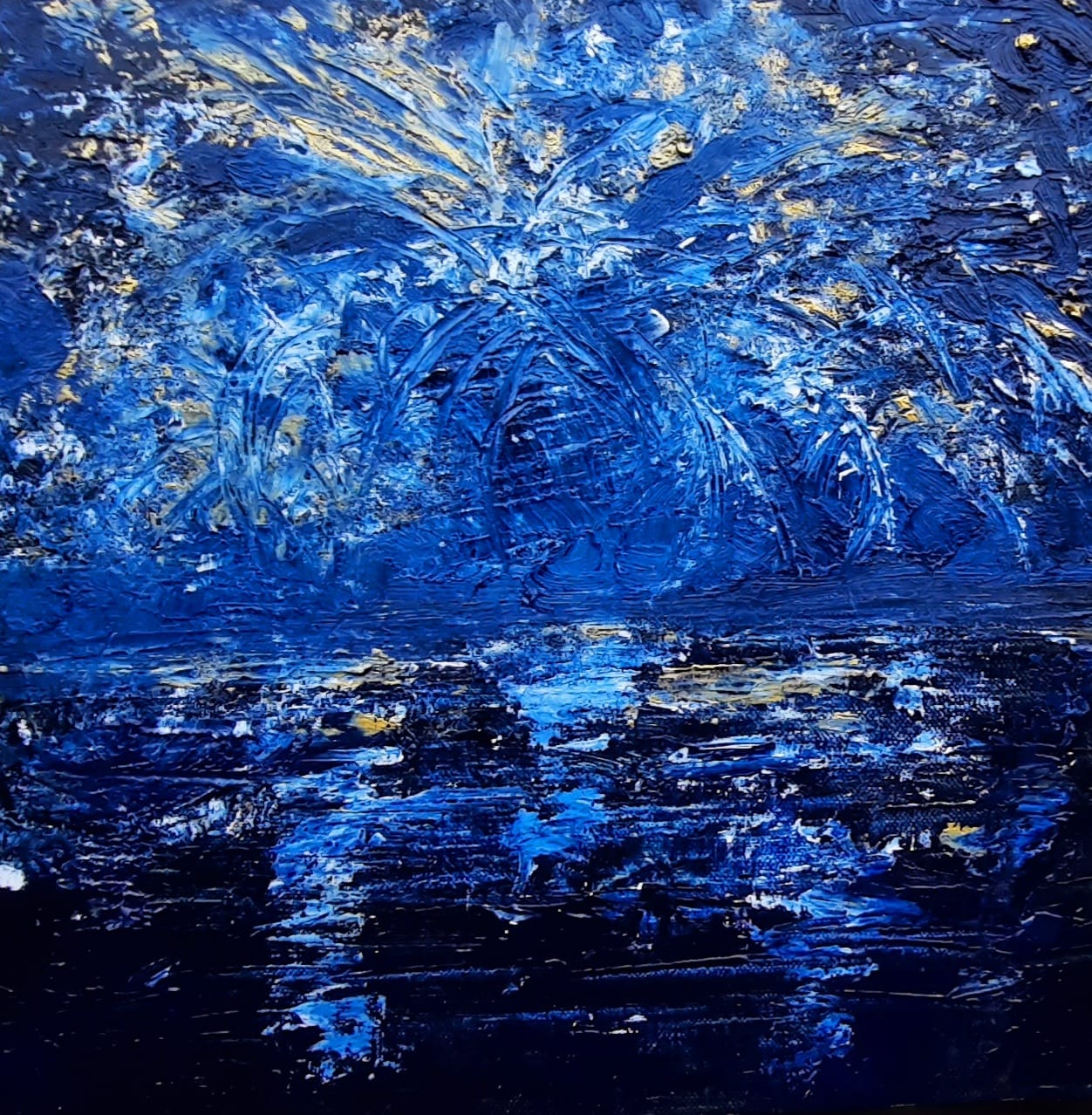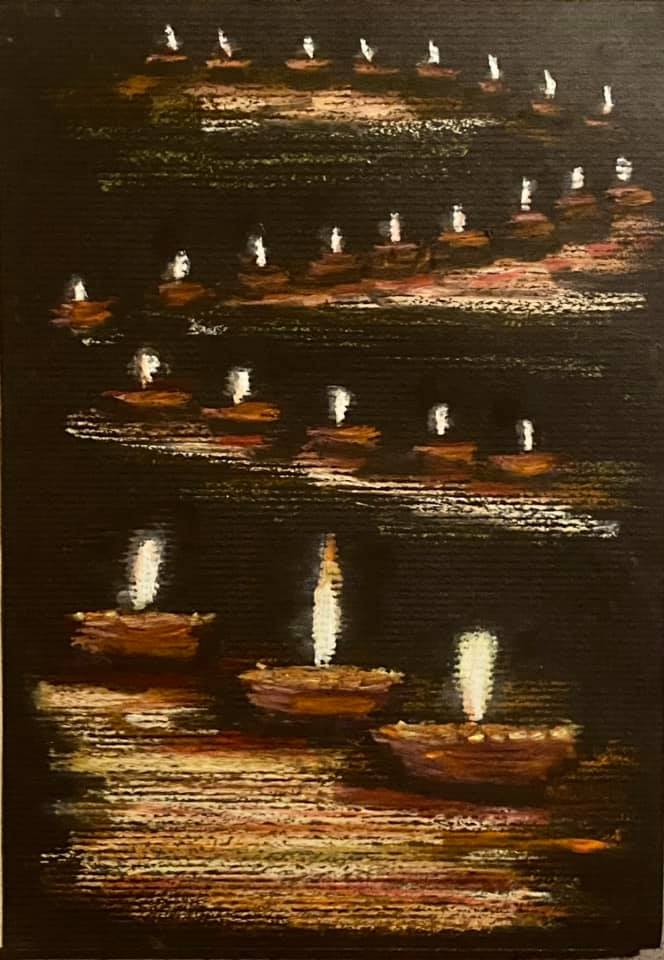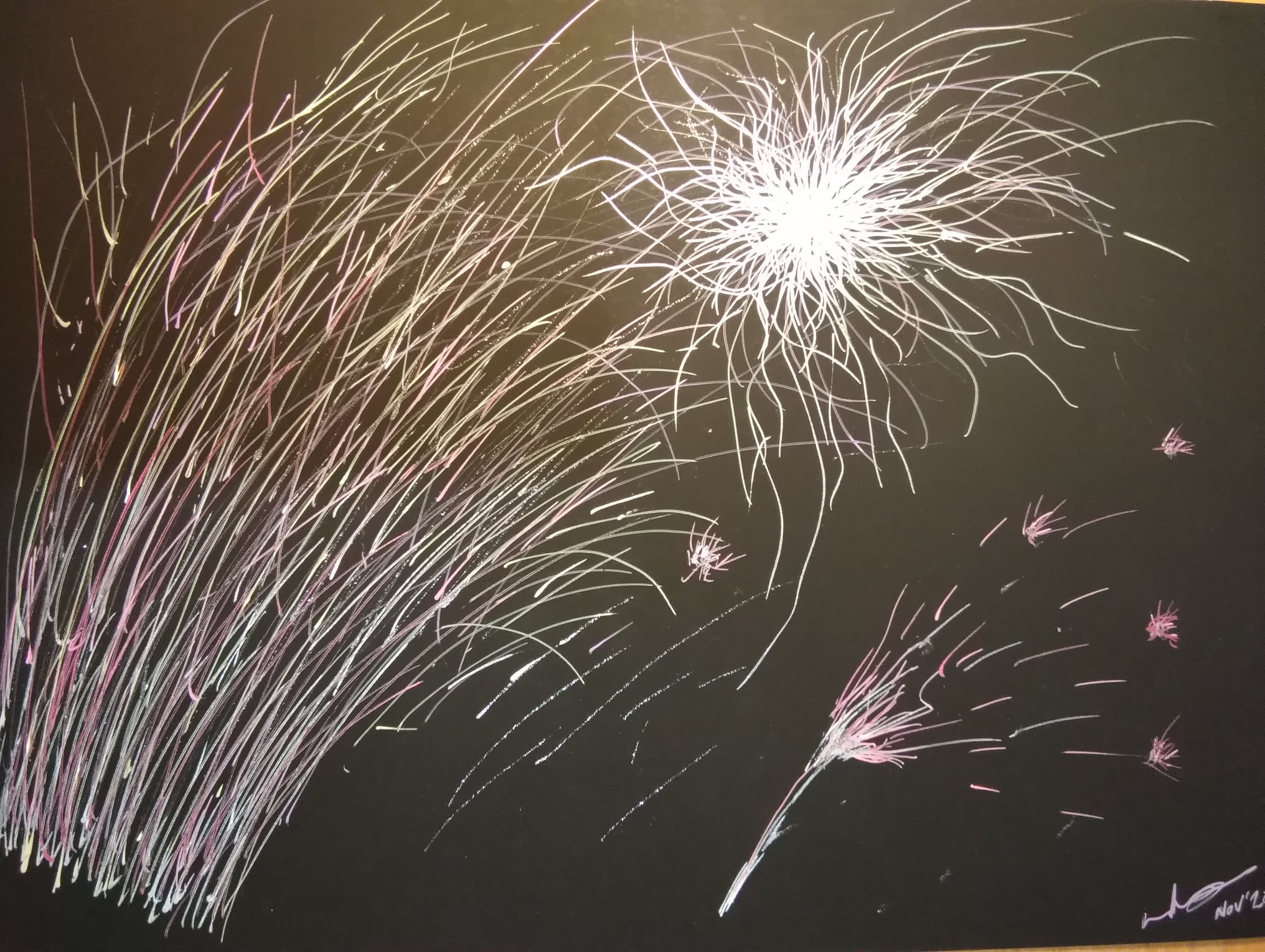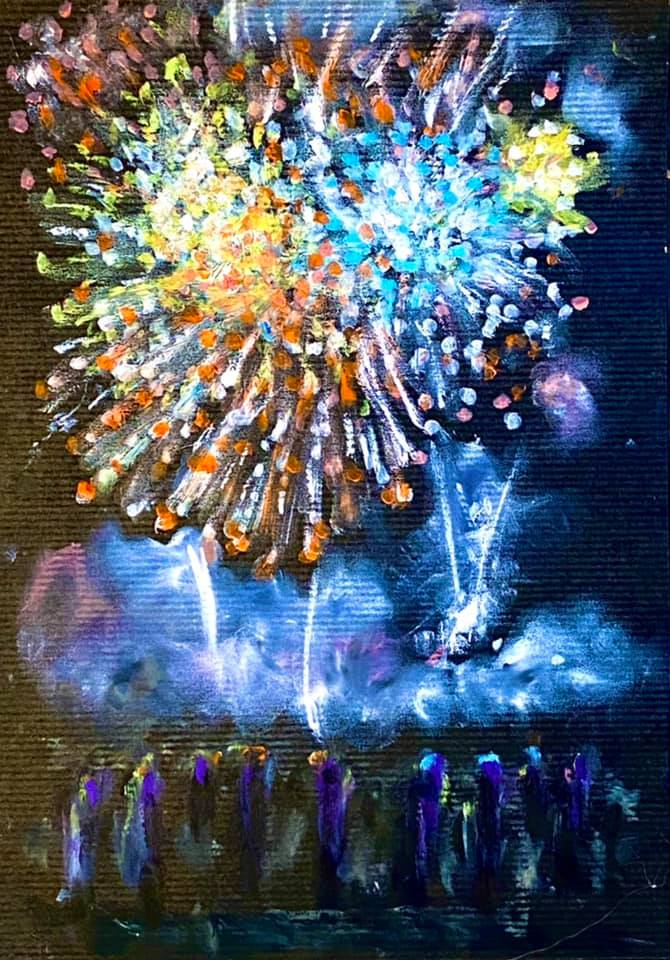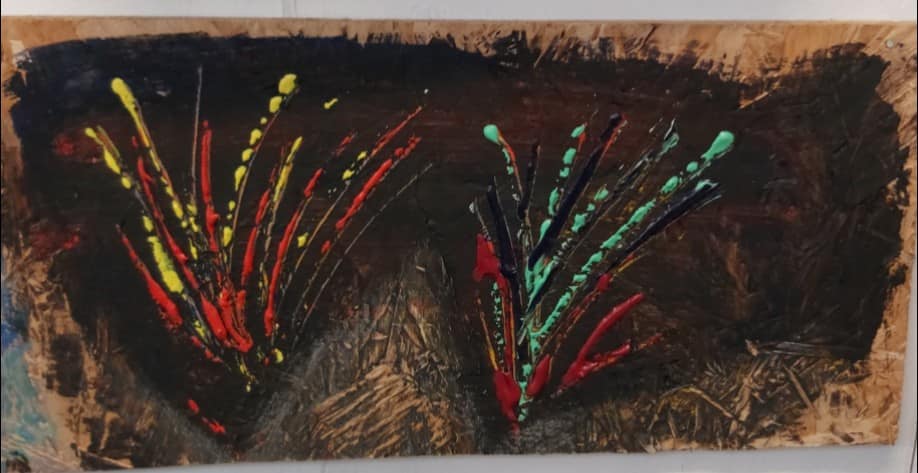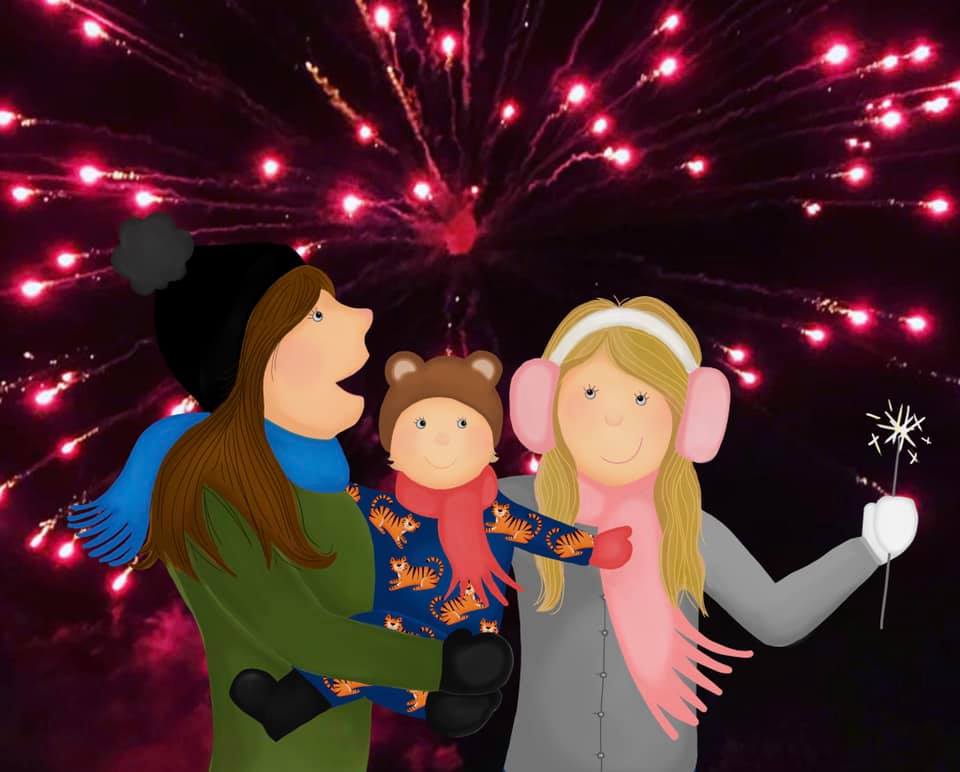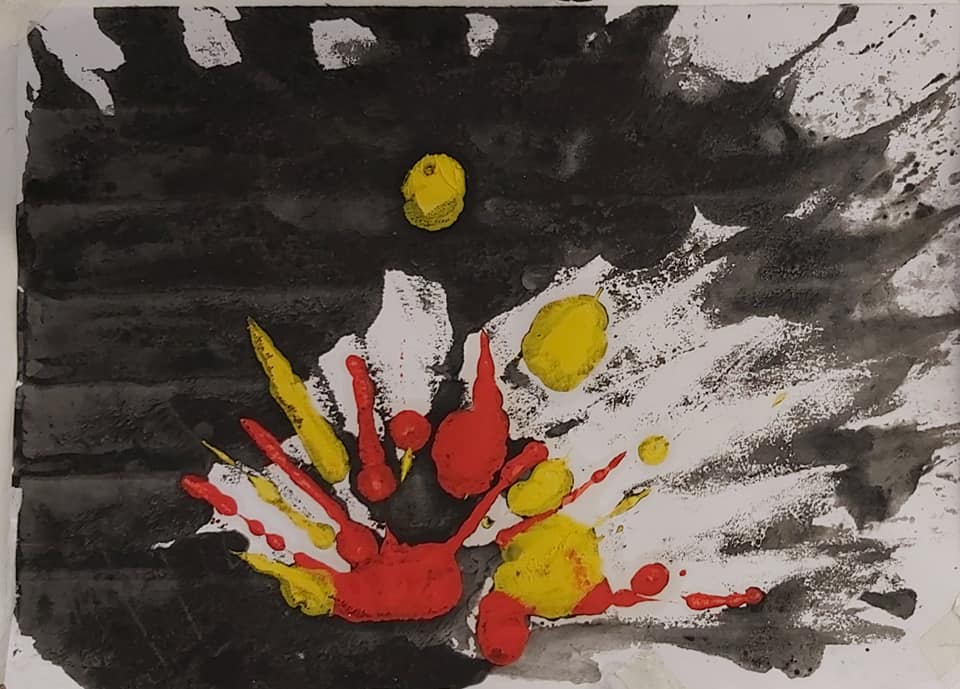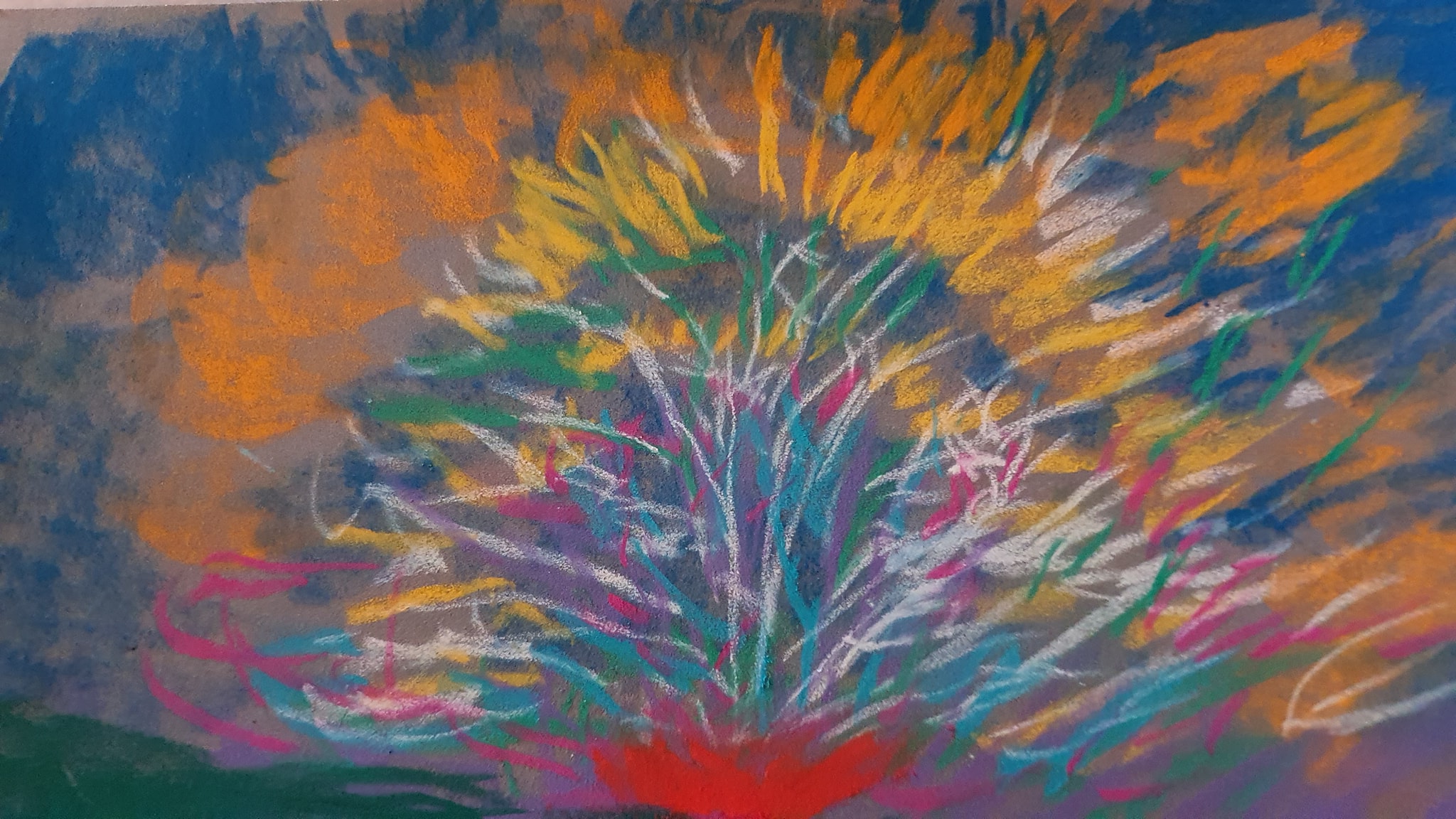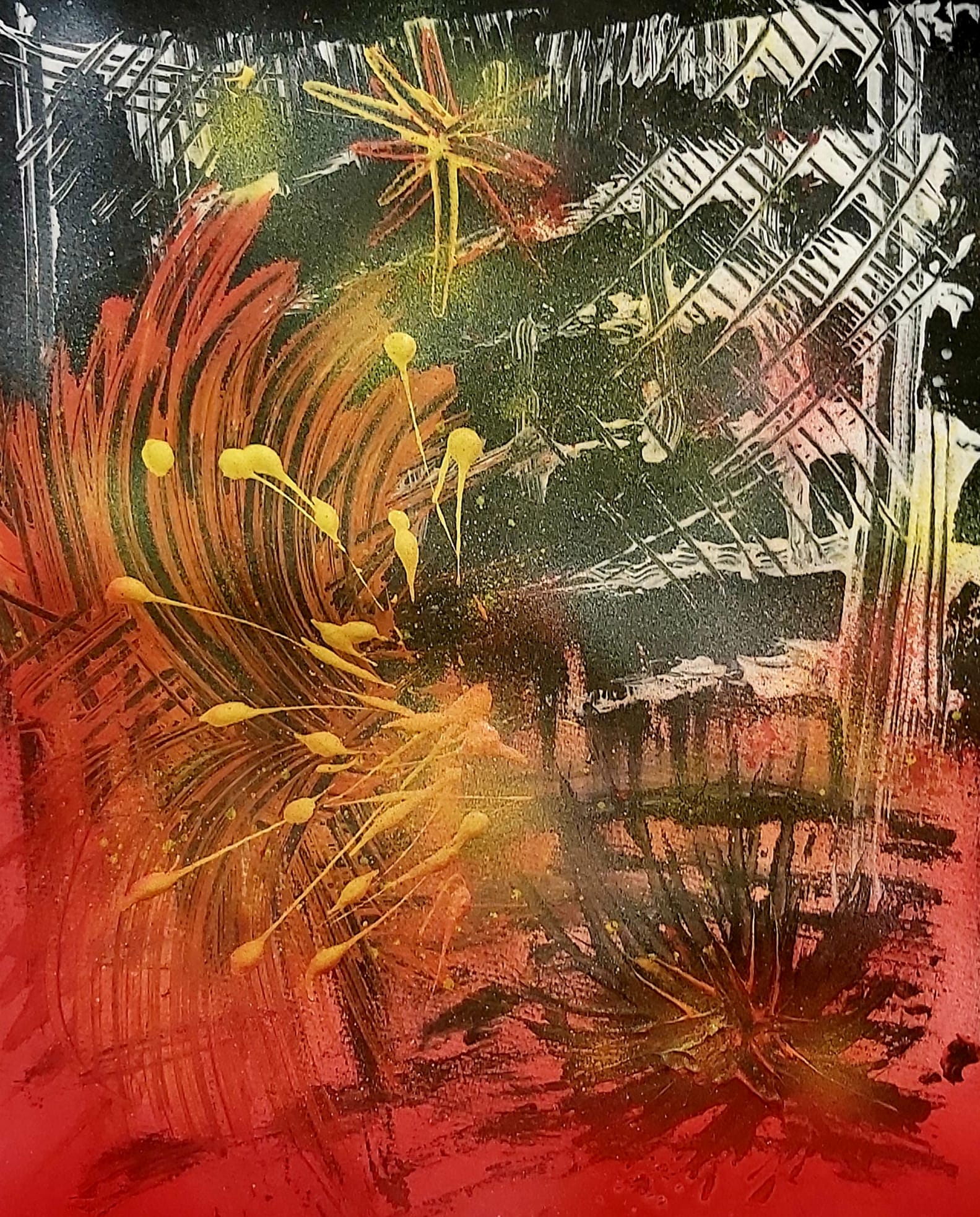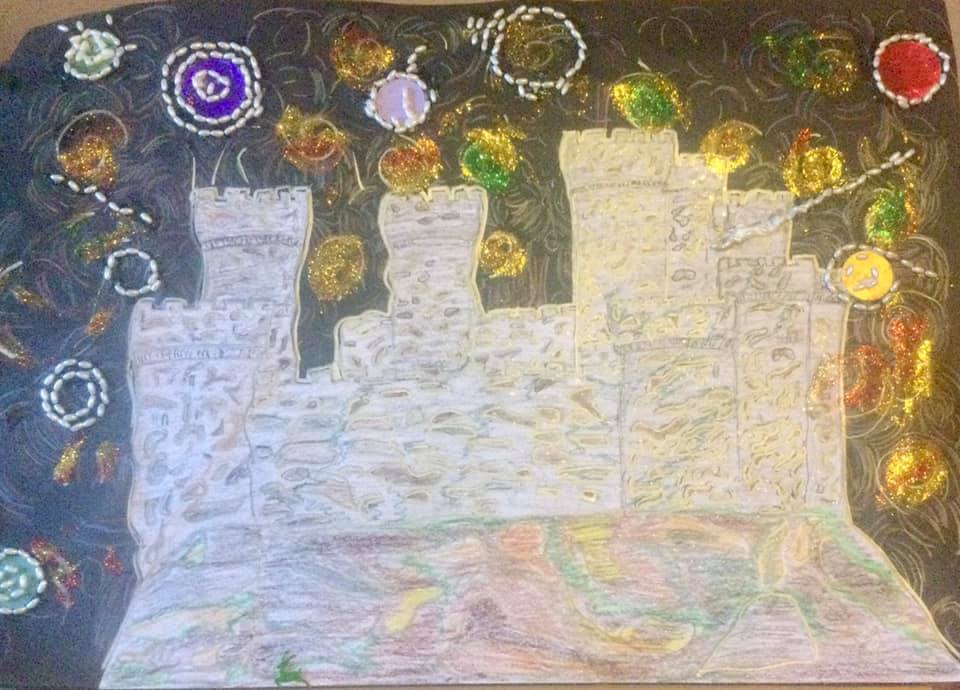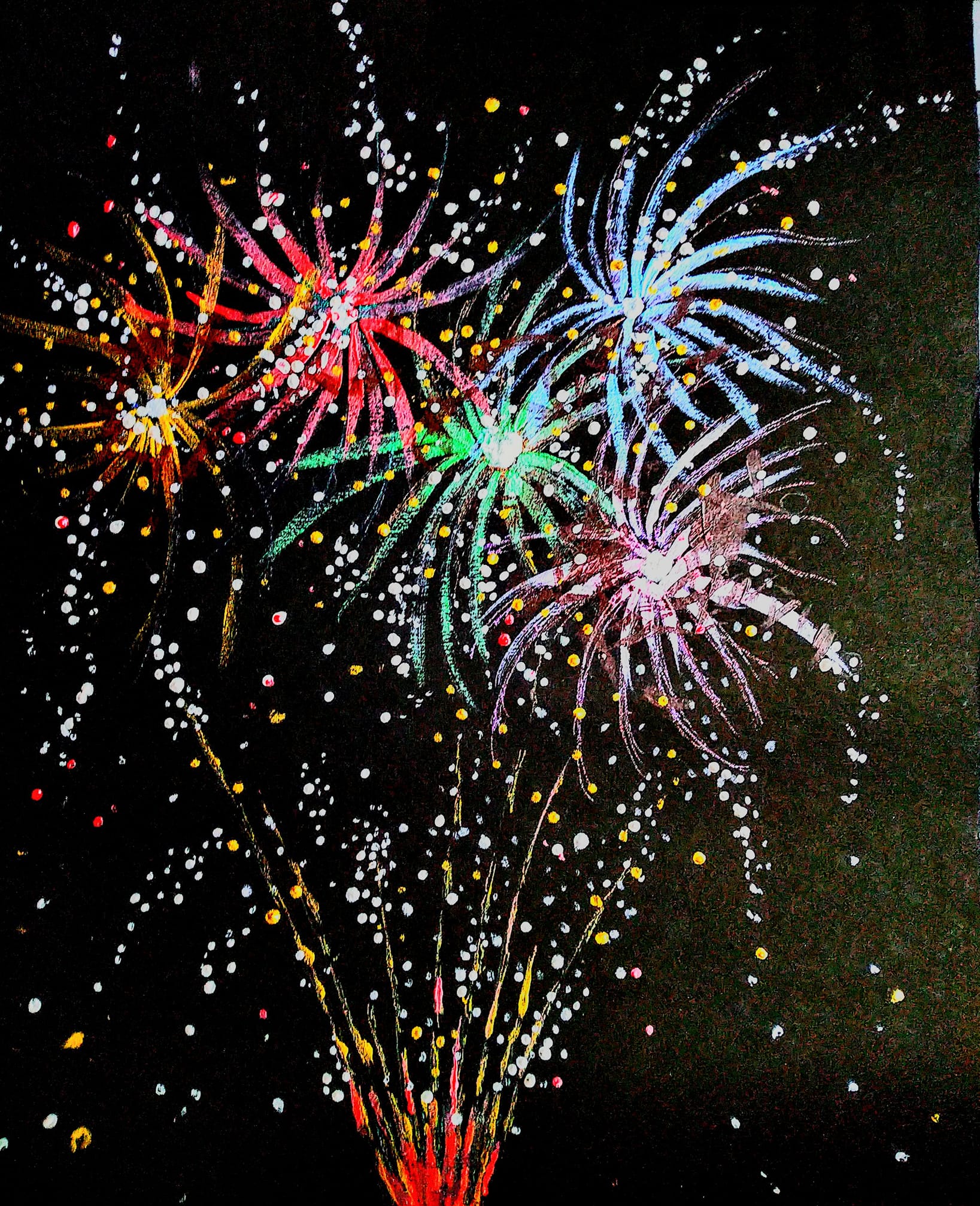 If you would like to receive a roundup of all of our blog posts once a week to keep you inspired in your inbox, why not sign up to our newsletter. You can access our sign up at the top of our page. If you are a London Art College student and you would like your artwork featured here, drop us a line at any time.