Sue Quinn created these two coloured pencil drawings while studying on our Coloured Pencil Course. We have added the reference photos to go along side the drawings as we have found students find it really interesting to compare the artwork with the original photos. It shows how the student completed the drawing and often the decisions they took in which areas to add and which to remove or alter. Sue wrote the colouring to go along with her work…
Portrait – A4 size on plate illustration board using prismacolors. I found that the illustration board was too shiny – I had purchase the wrong one! It didn't seem to take the layers very well but I liked the fact it was a board rather than paper. The colours of the grass was more muted in the original – I was having difficulty with the scanner. I was pleased with the hair but the skin was a bit disappointing and started to look a bit 'spotty' . It took me 6 hours.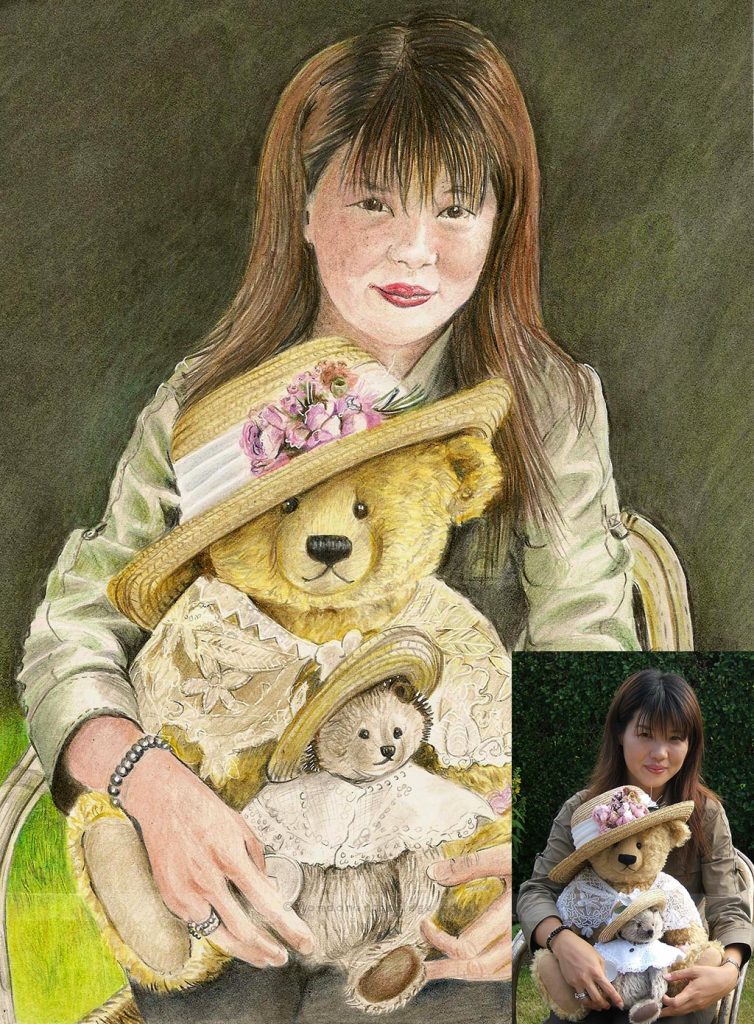 House – I chose my own cottage for the picture and sat outside to draw it. The photo was taken to give some idea of the real scene. The perspective was difficult since I was sitting on an upper terrace, but I liked the way you can look down over the garden through the gap. This was a less detailed sketch (as you can see) and again has not scanned terribly well. This was drawn on Strathmore coloured pencil paper with Prismacolors. 4 hours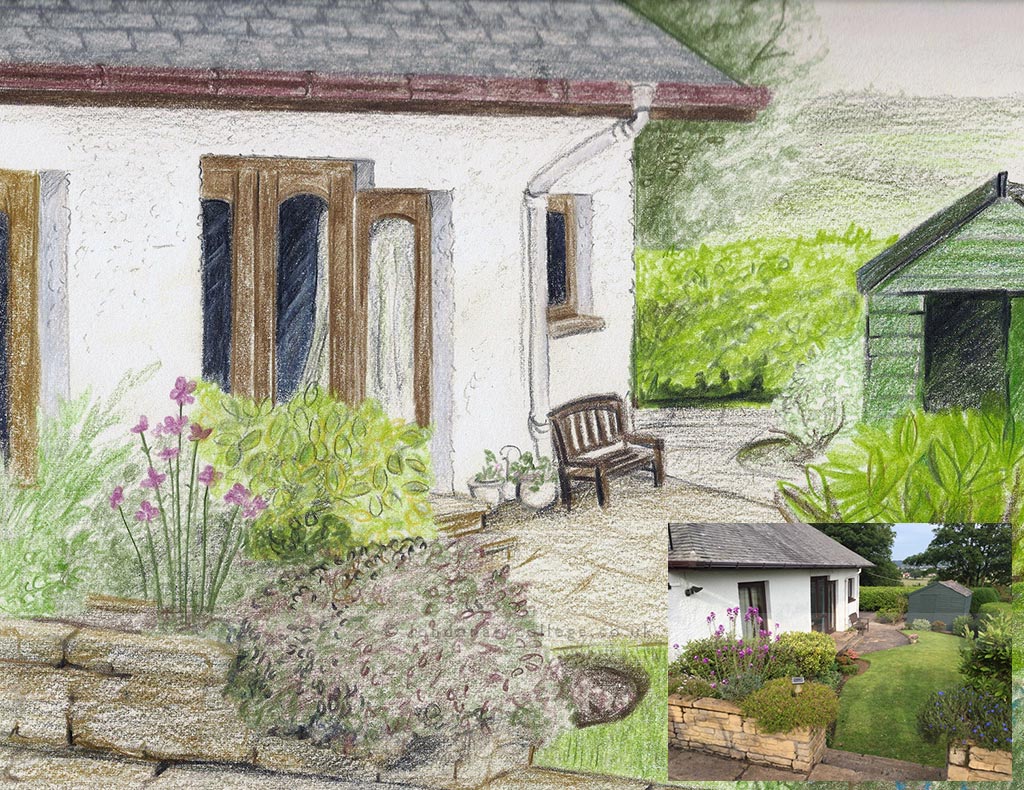 If you would like to receive a roundup of all of our blog posts once a week to keep you inspired in your inbox, why not sign up to our newsletter. You can access our sign up at the top of our page. If you are a London Art College student and you would like your artwork featured here, drop us a line at any time.