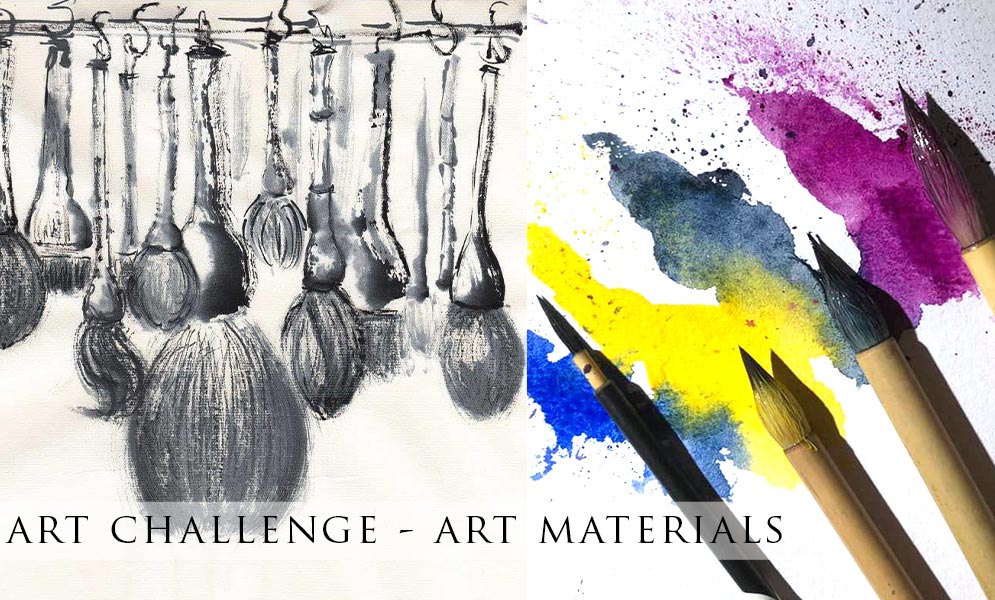 Welcome to our weekend art challenge on the theme of art materials. We thought it would be the perfect September art challenge. With everyone getting back into the swing of things after summer holidays, for the new term.

Our featured image is shared this week by Elena Statham and Iryna Labunska, we loved them both so much we felt they both needed to be in the top spot today. If you scroll to the bottom of the page you will be able to see both images in full, especially Elena's as we cropped into the beautiful brushes at the top of her painting.

Everyone has been so creative this week, Julie Smalley's cartoon is superb. We also love Charlotte Drapers painting of her art materials – absolutely stunning. We have added them both below, along with all of the other exceptional paintings and drawings emailed to us and shown on our Facebook Group page. We are sure that you will be as impressed as we are.

Keep up the great work and stay tuned for a new challenge tomorrow!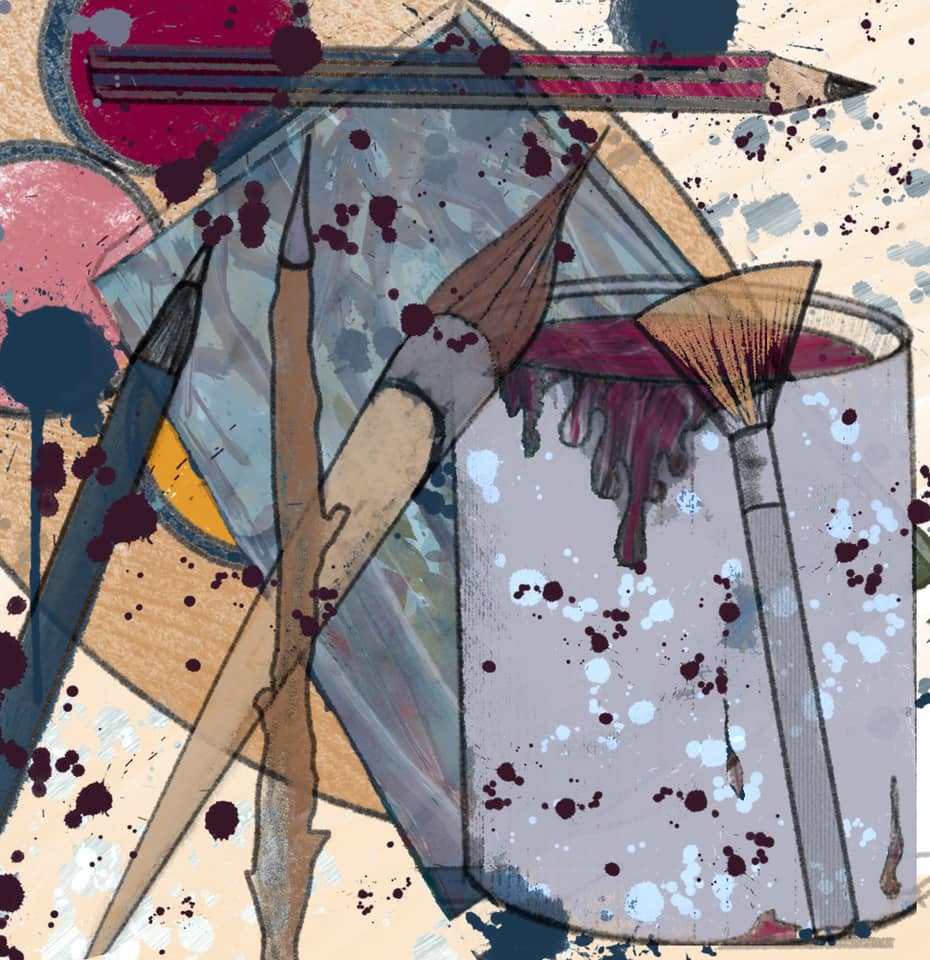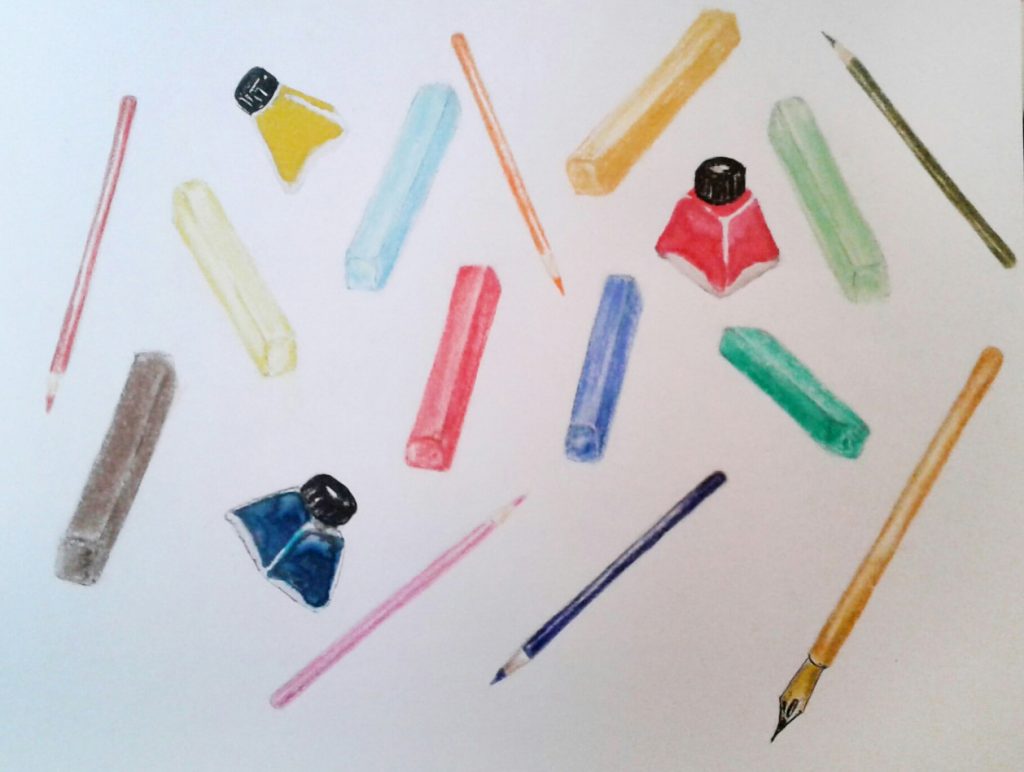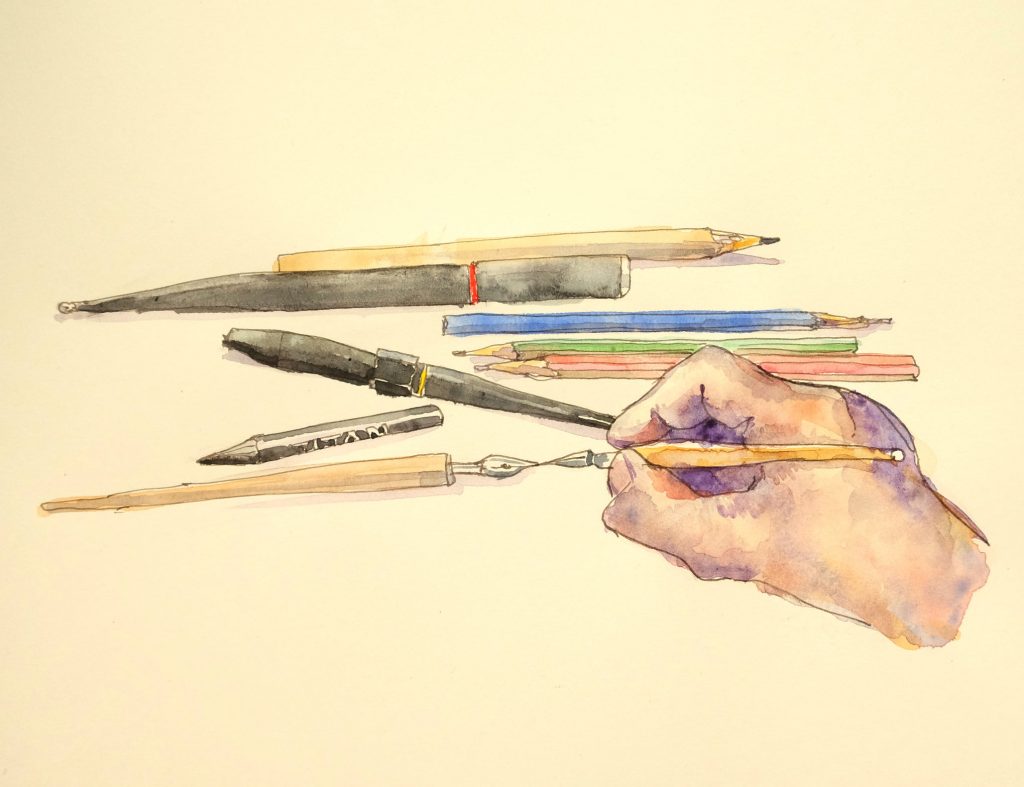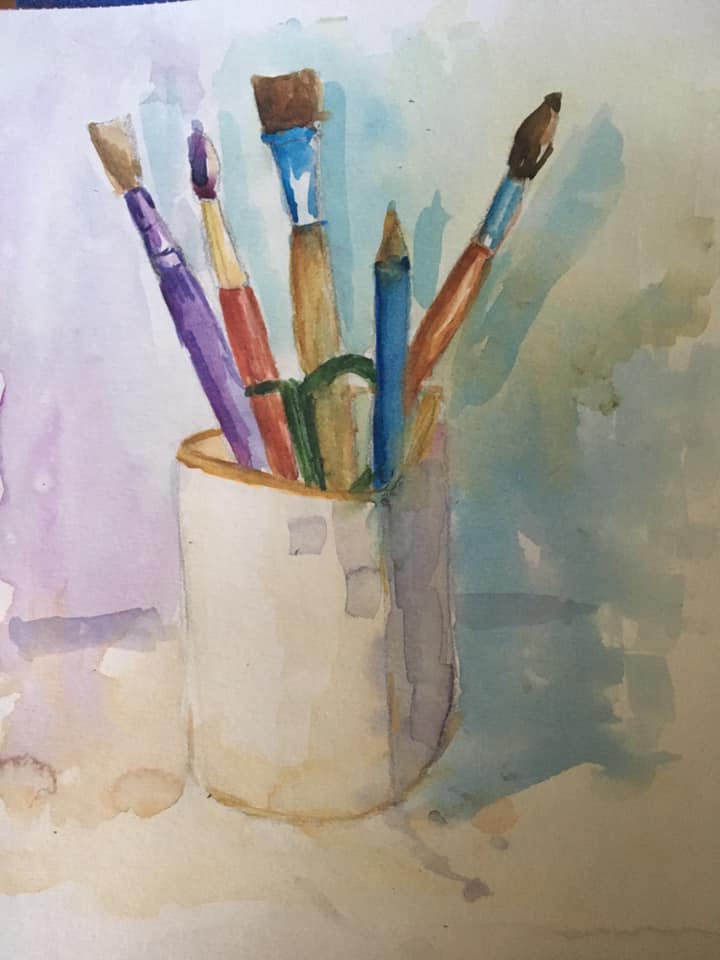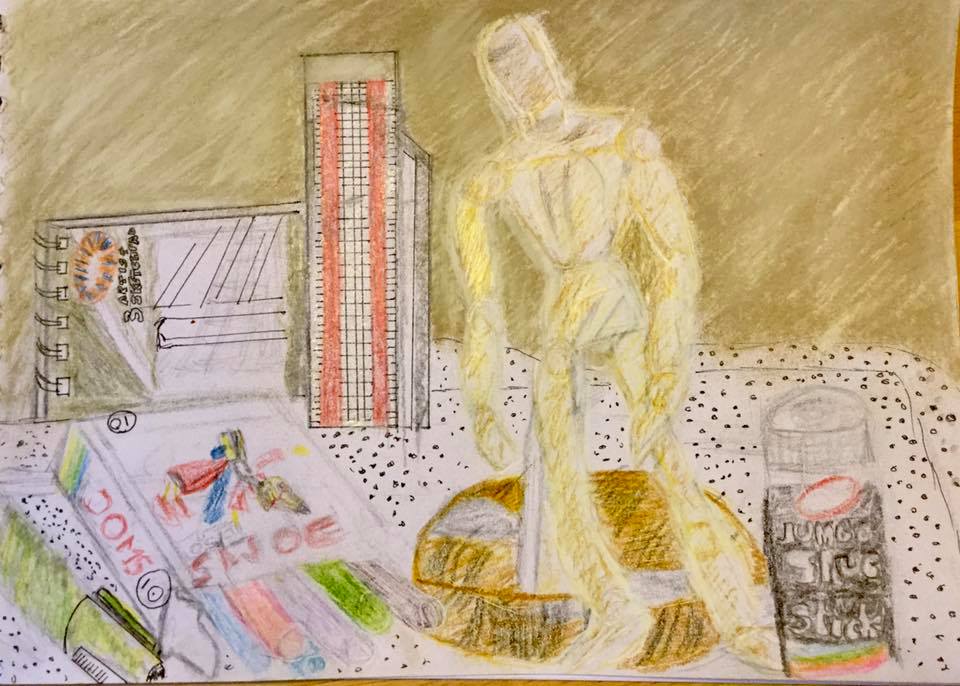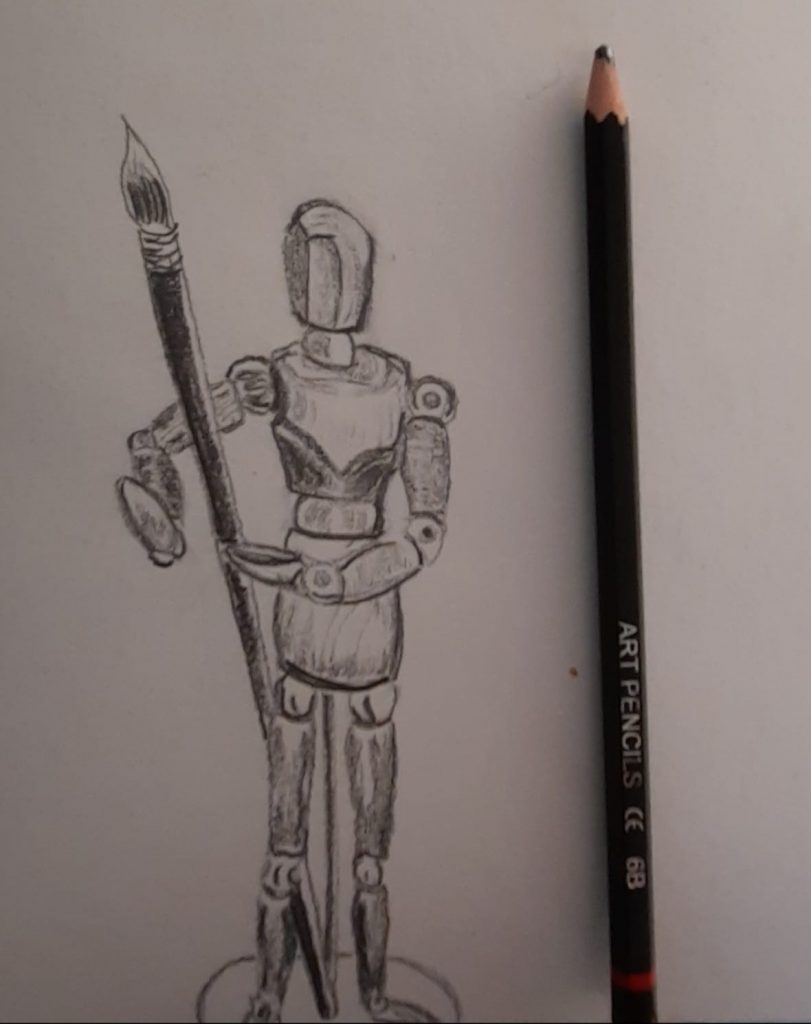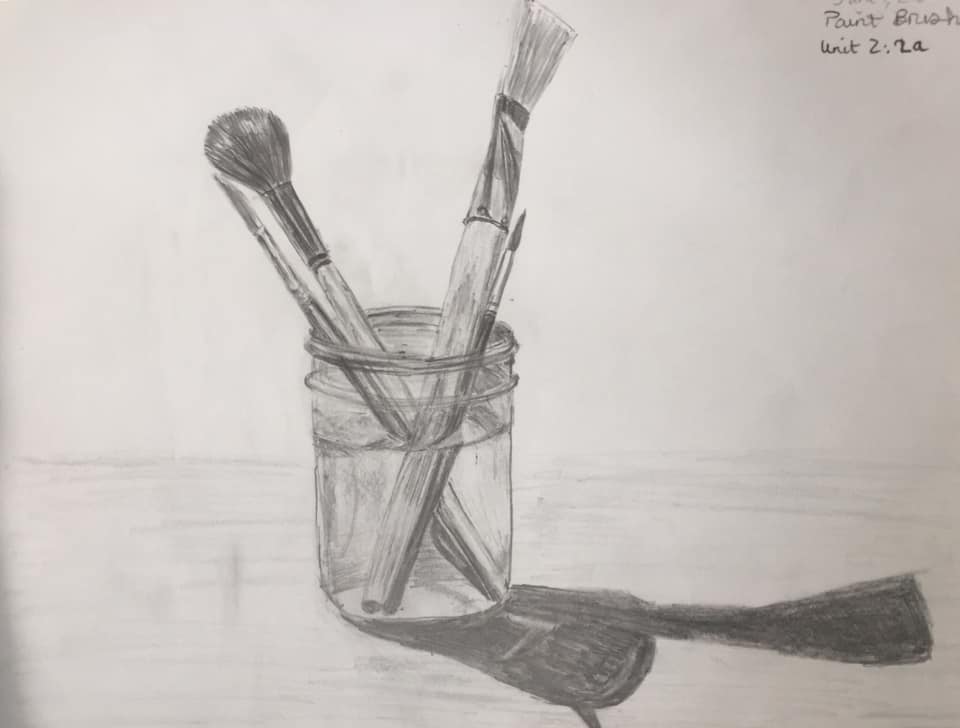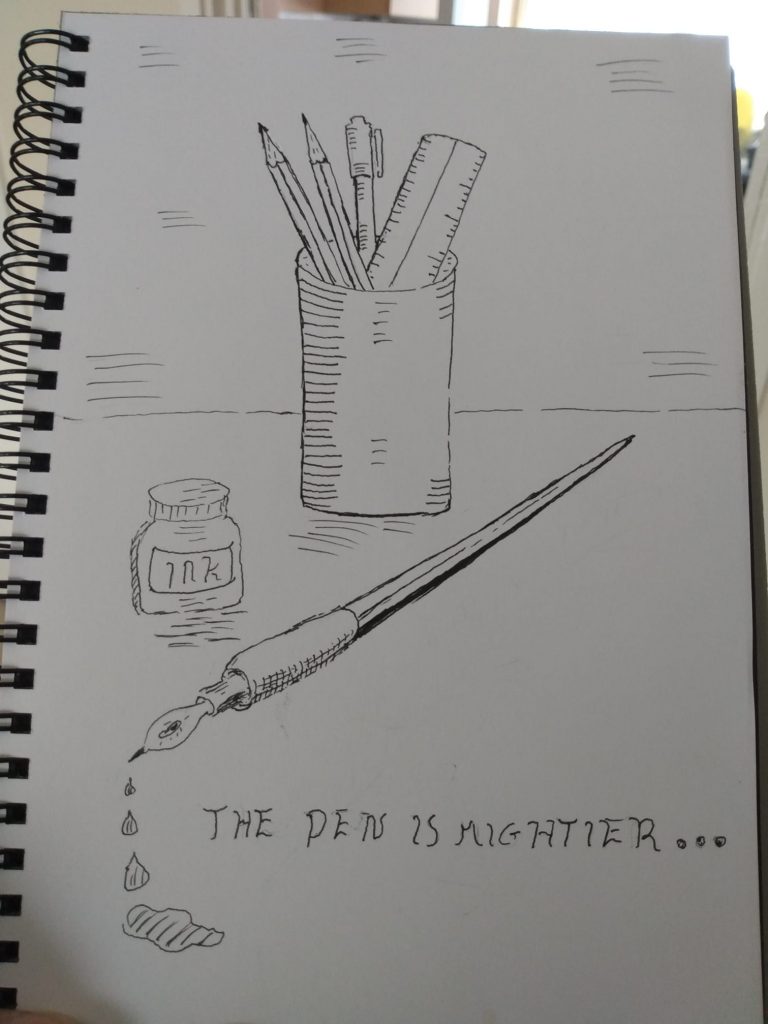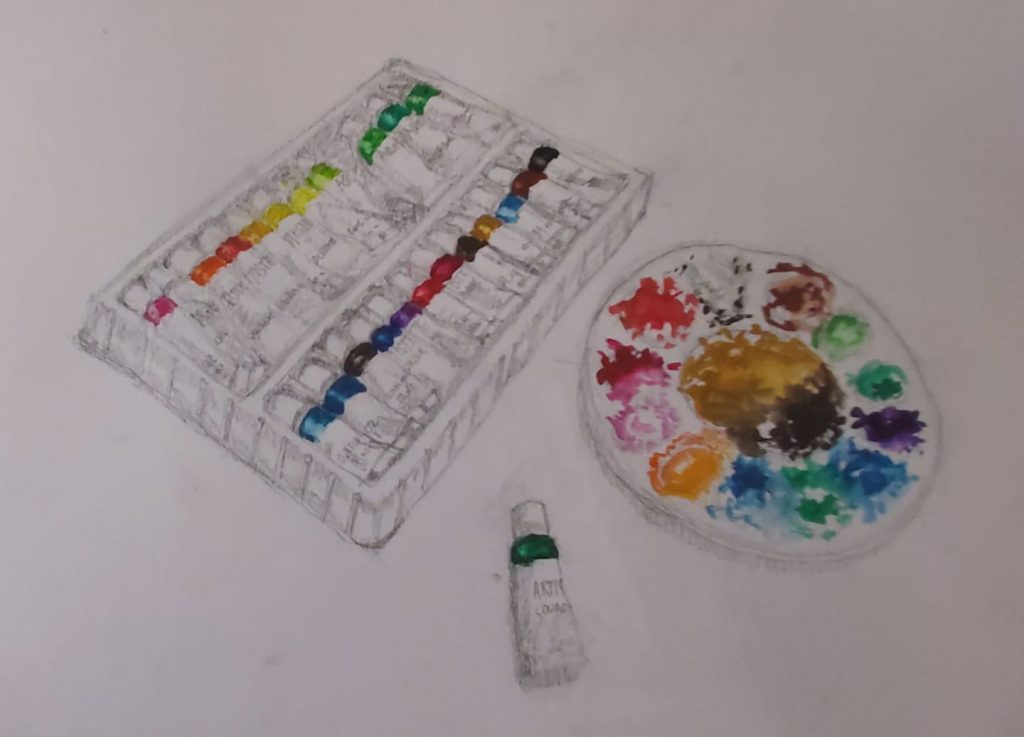 If you would like to receive a roundup of all of our blog posts once a week to keep you inspired in your inbox, why not sign up to our newsletter. You can access our sign up at the top of our page. If you are a London Art College student and you would like your artwork featured here, drop us a line at any time.