Steven Hersey who tutors our Illustration Diploma has asked if two pieces of artwork by student Leonie Bosse coudl be shown her eon our blog. We love them as does Steven. who said..
I think these pictures have great charm and flair as well as visual skill and style.

Steven Hersey
Leonie sent some lovely information to Steven, to go along with her illustrations which you can read below…
I was really excited about this assignment because I thought the silly nature of the article would allow me to draw something on the silly side as well – and that's always fun for me. I am currently employed as an editor at a magazine publisher so I see editorial illustrations every now and then.

My favourite ones are usually those that don't stick too close to the text, which I tried to emulate with the quarter page drawing of the chickens in a line. I decided to go with "chickens being cooped up in winter" in general rather than a specific paragraph of the article. Whereas the 'Spot' one shows the mirror idea from the assignment text.

Leonie Bosse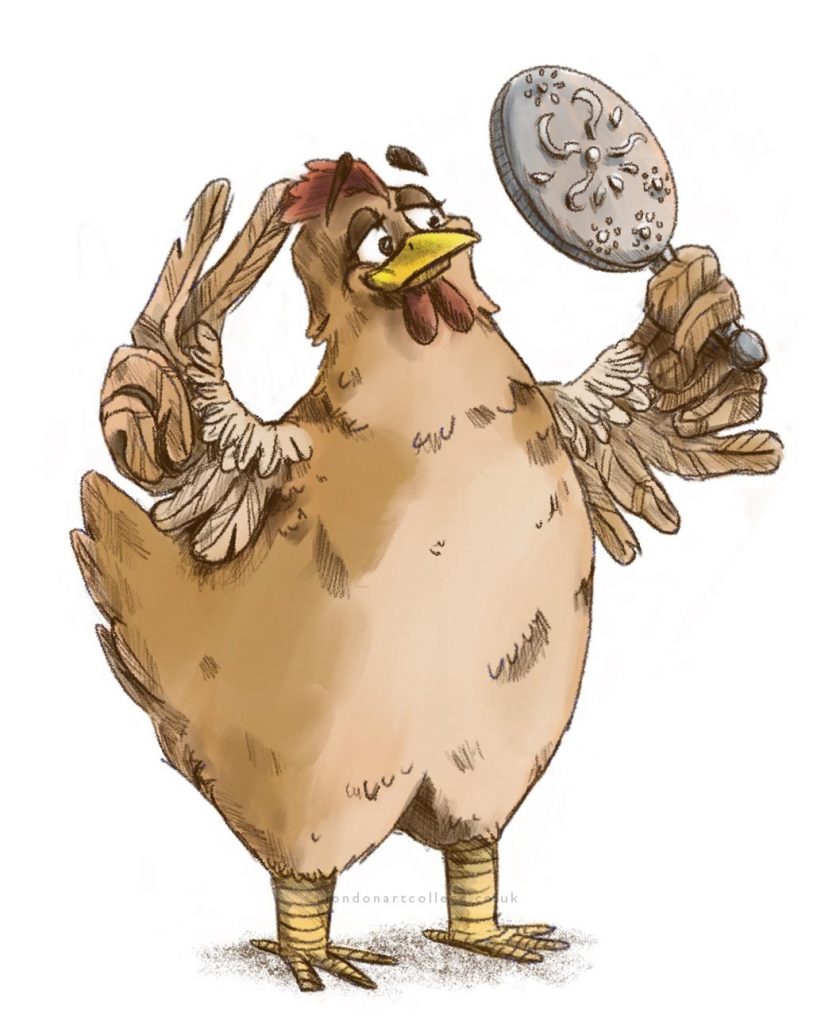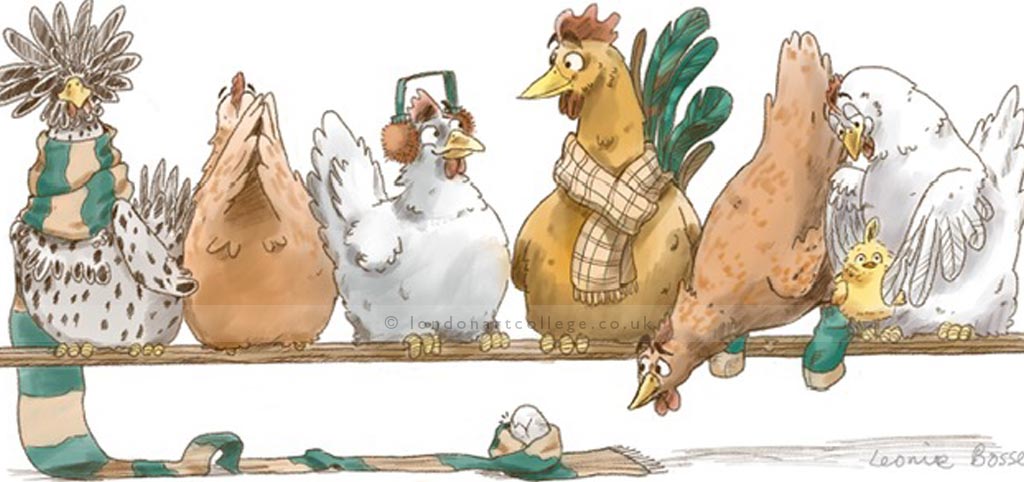 If you would like to receive a roundup of all of our blog posts once a week to keep you inspired in your inbox, why not sign up to our newsletter. You can access our sign up at the top of our page. If you are a London Art College student and you would like your artwork featured here, drop us a line at any time.