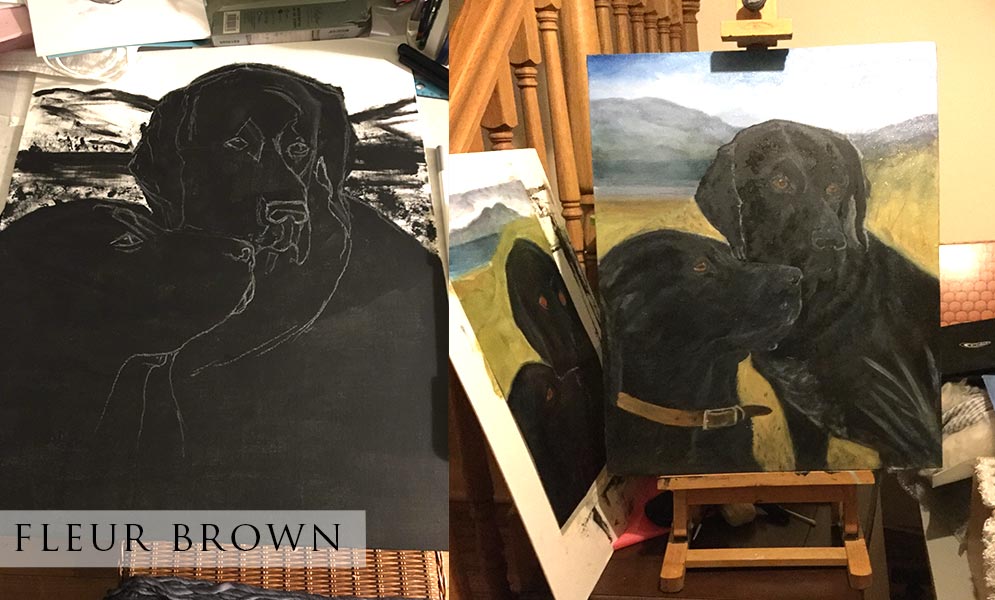 Student Fleur brown has created a lovely composition for two black Labradors for one of her assignments on the Pet Portraits Diploma Course. We have added a couple of photos below, one showing the painting in progress with a prelim study next to it.

We love the background Fleur has used in her painting, it works beautifully with the two dogs and allows them to be in full focus. The overall colour scheme is very natural and there is plenty of light within the scene. We are sure Fleur was pleased with her results and we wish her the best of luck with her future paintings!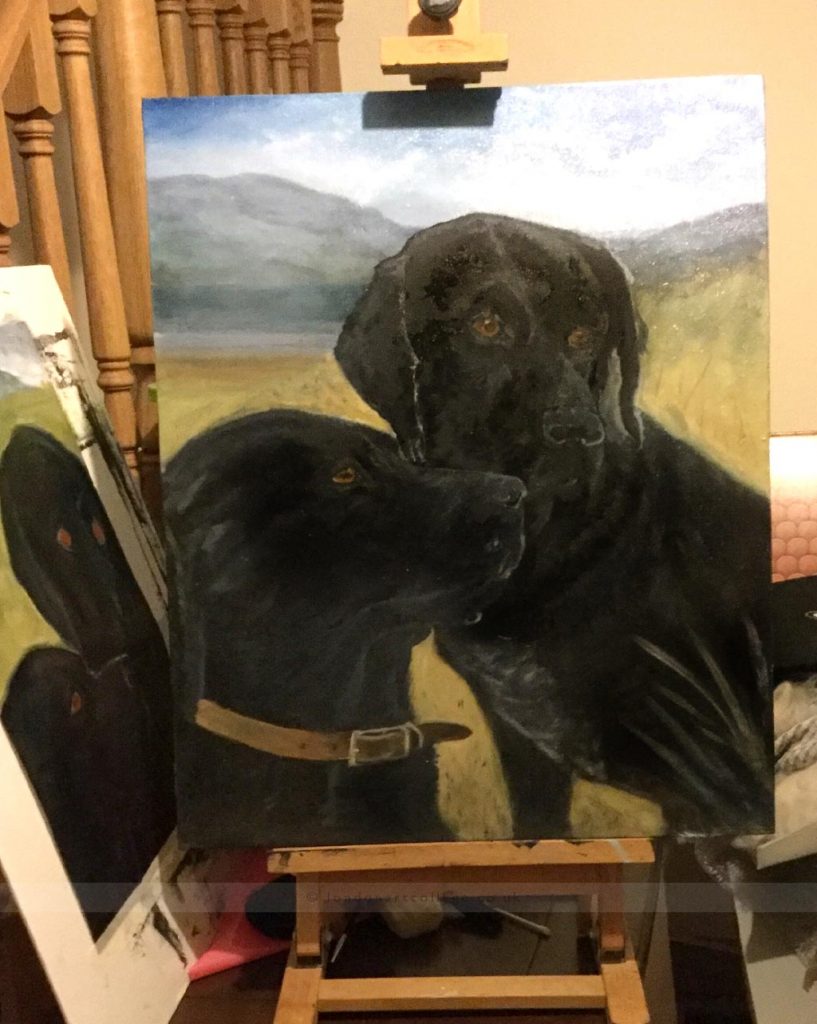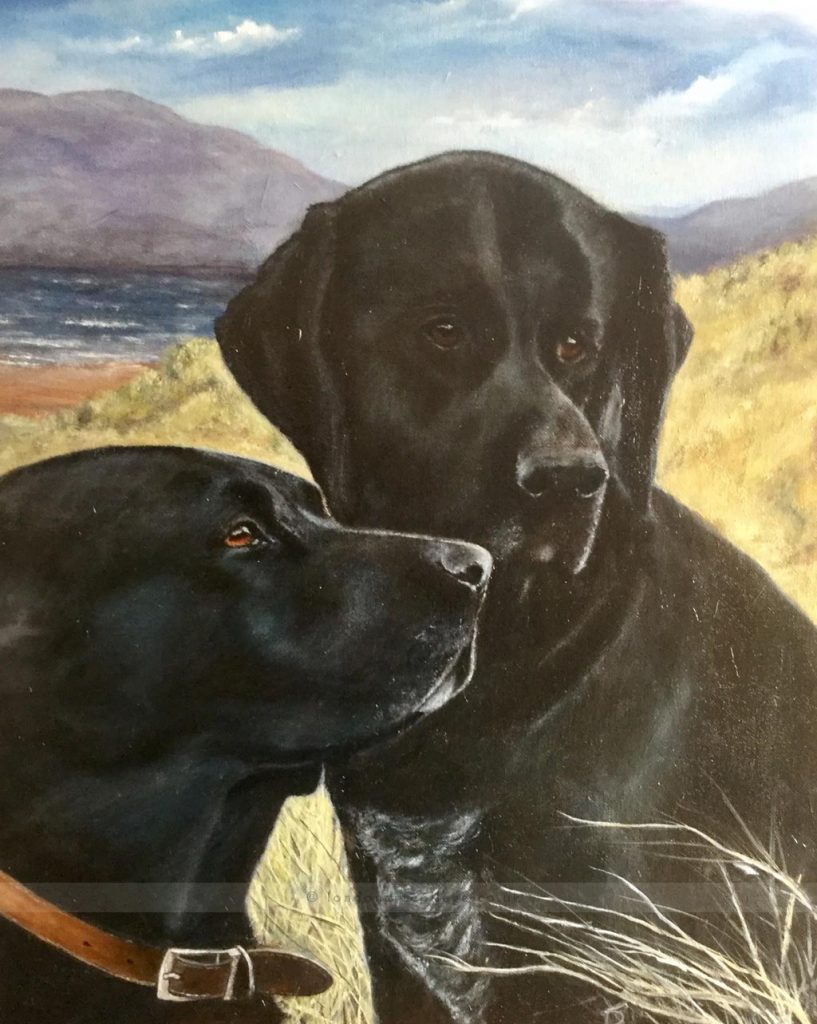 If you would like to receive a roundup of all of our blog posts once a week to keep you inspired in your inbox, why not sign up to our newsletter. You can access our sign up at the top of our page. If you are a London Art College student and you would like your artwork featured here, drop us a line at any time.