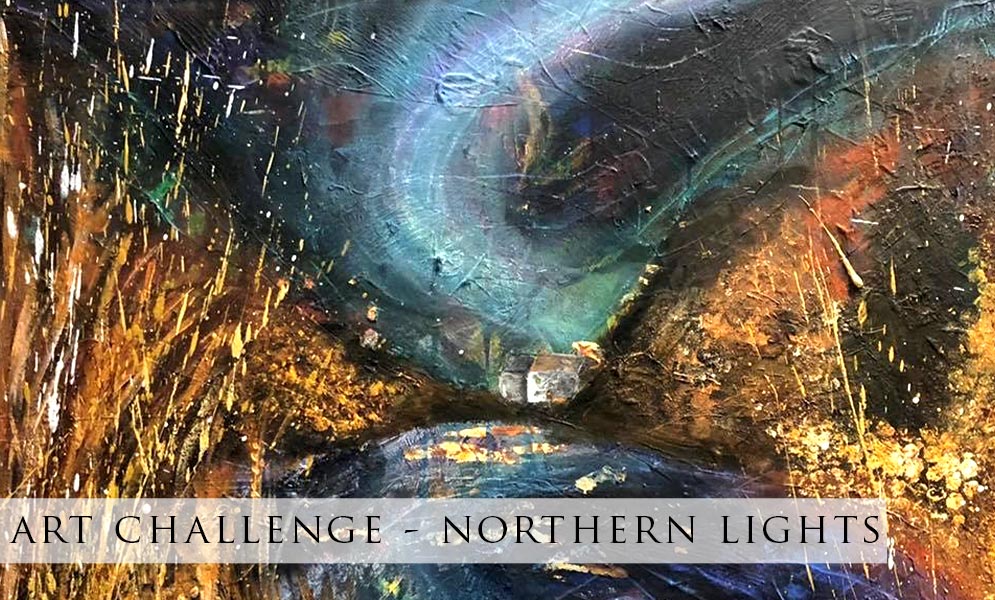 Welcome to a beautiful selection of Northern Lights artwork from our recent weekend art challenge. We have received some stunning and very creative artwork from our students this week.

Our featured image today was created by student Rebecca Blake and you can see both the painting and a photo Rebecca took in full, at the bottom of this page. Rebecca said……
The painting was a happy accident which had to include the northern lights, done with acrylics, oil pastels, chalk and gold leaf.
What a stunning painting with lots of texture and feeling.
We also love the delicate and soft pastel that Pauline has created below. Pauline has blended the colours of the northern lights together beautifully and into the background with the stars too. Absolutely stunning.

Everyone here should be thrilled with their achievements and a big hello to our new students who have submitted for the first time too. Keep up the create work everyone!

New challenge on its way tomorrow!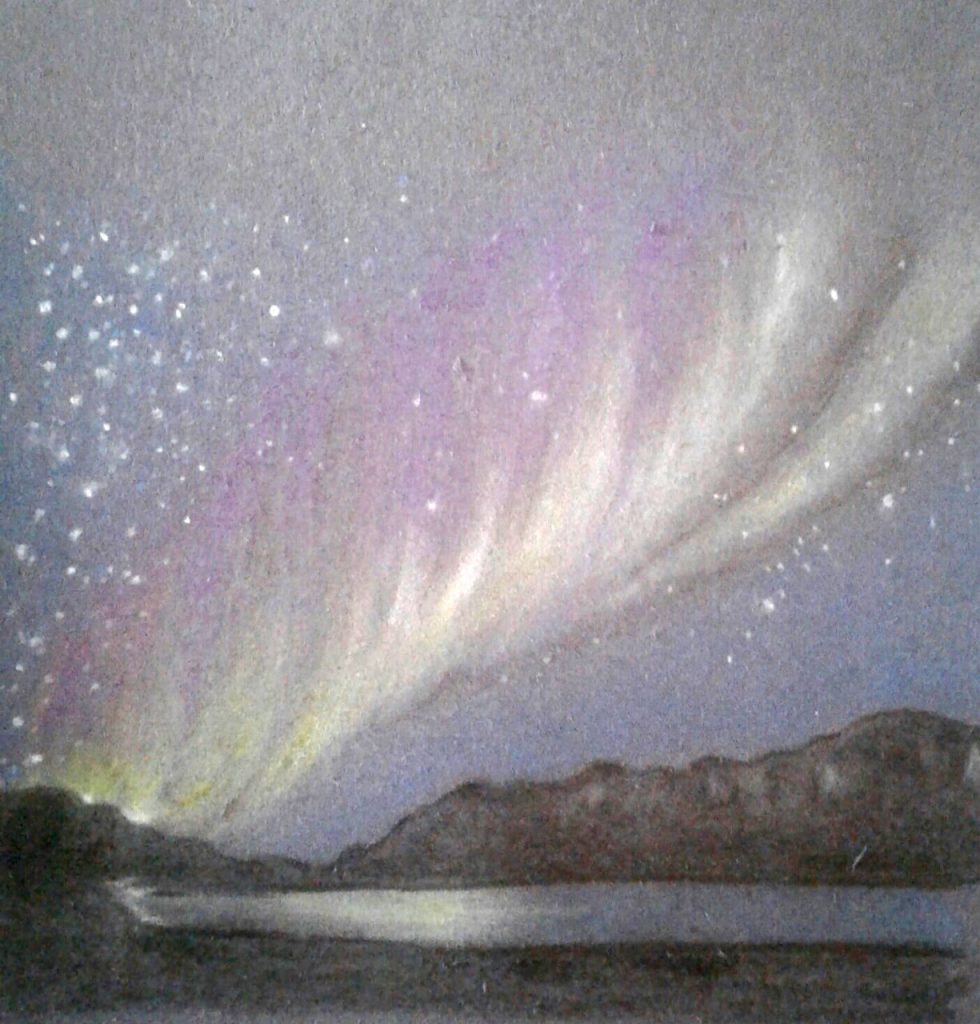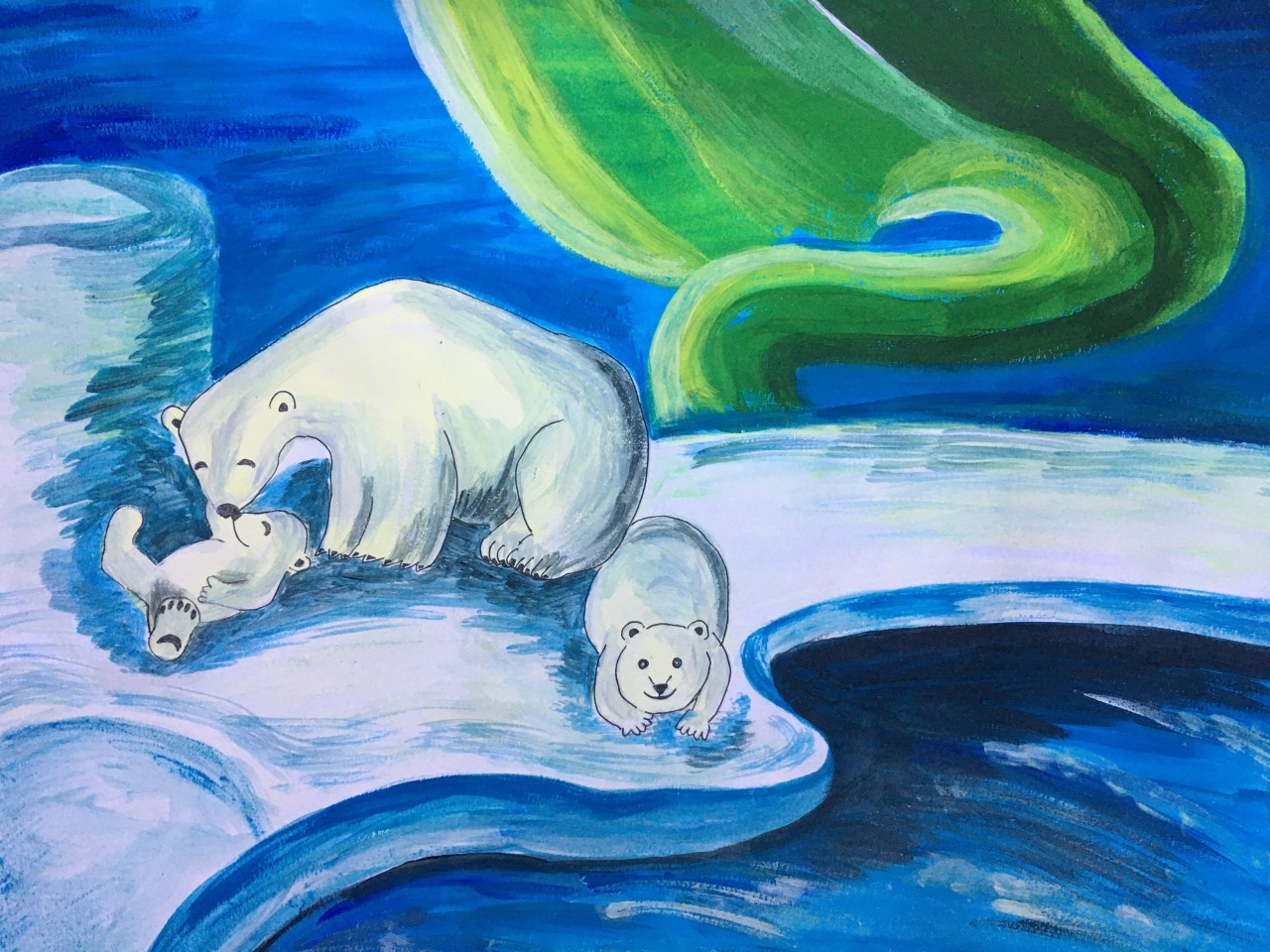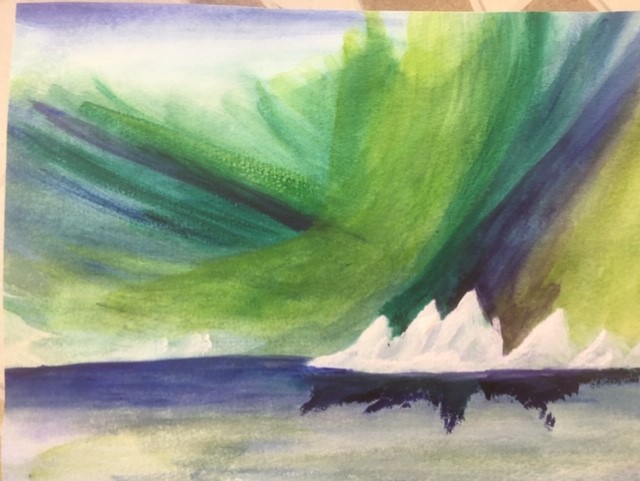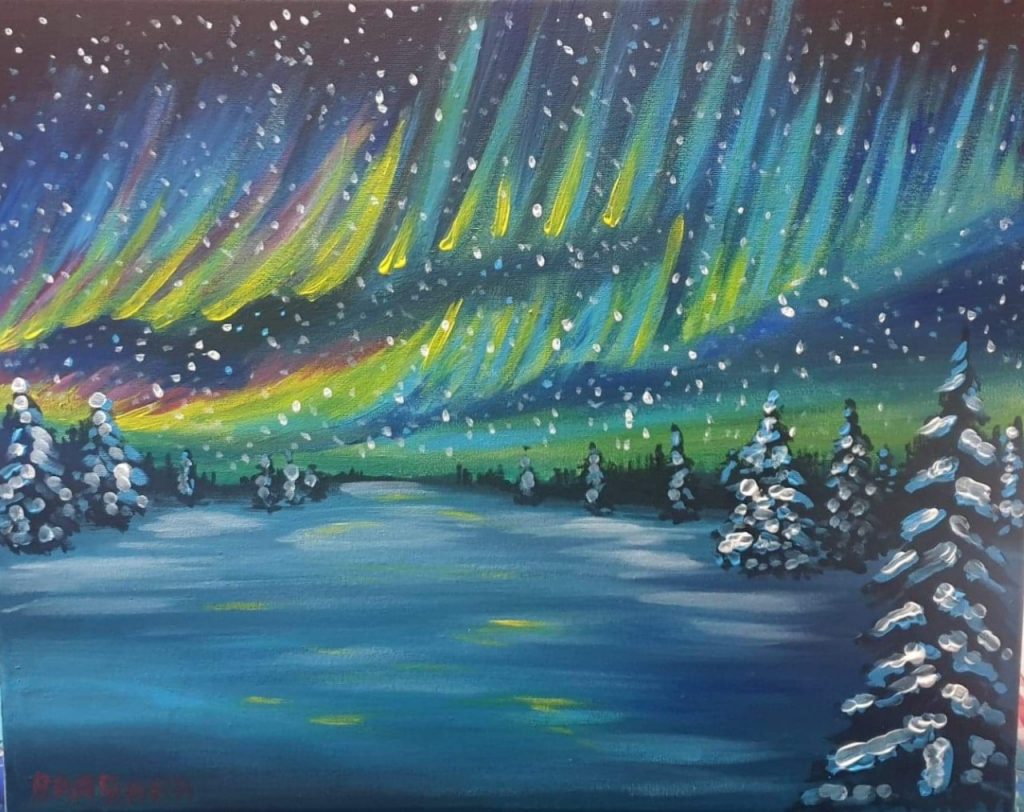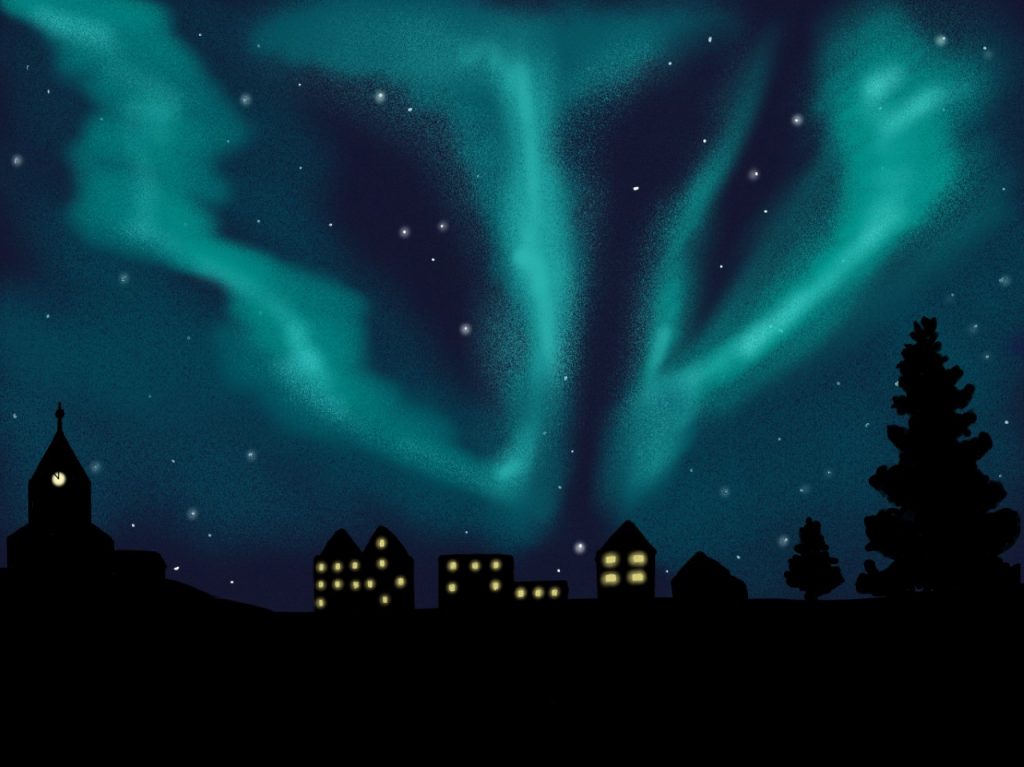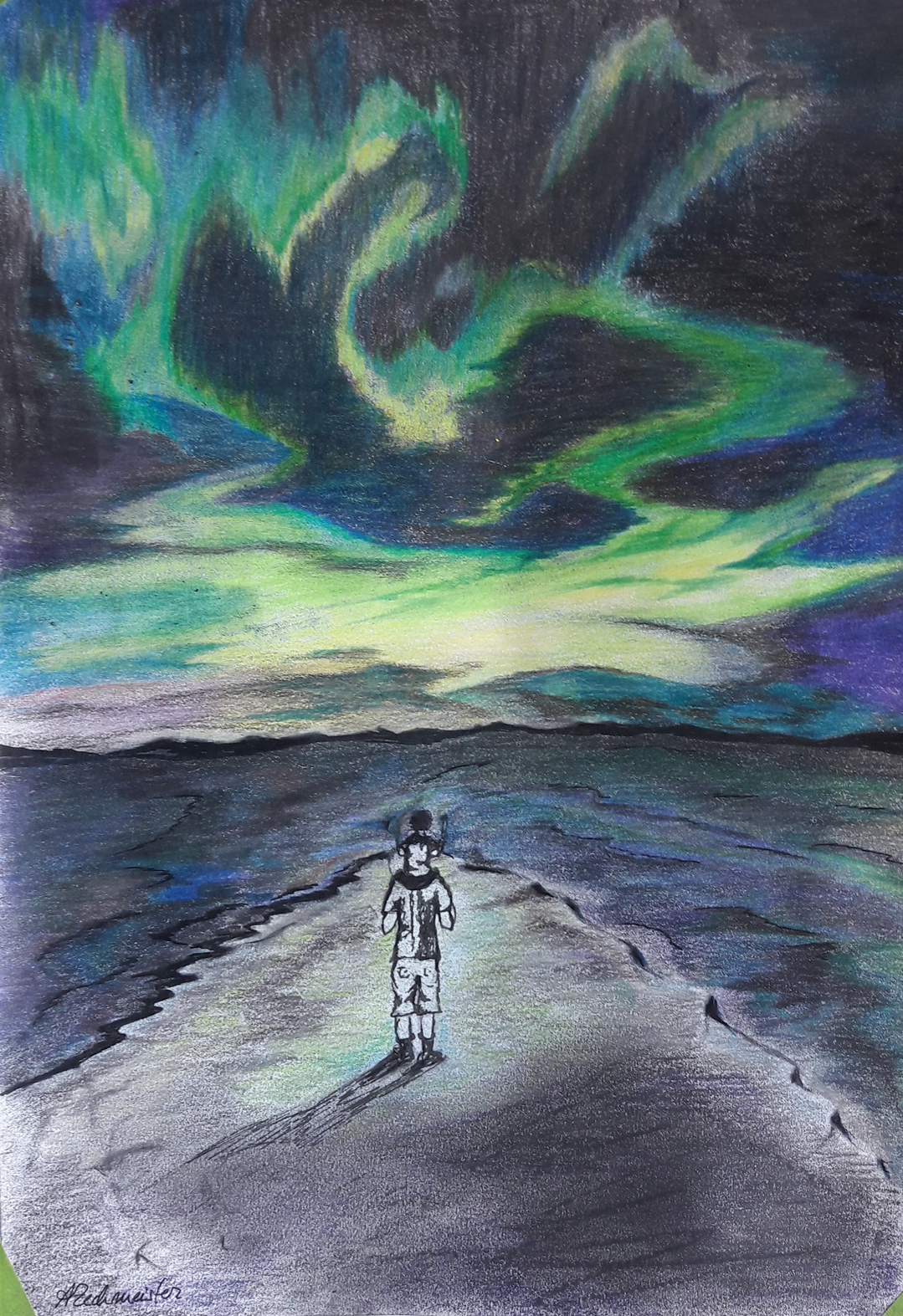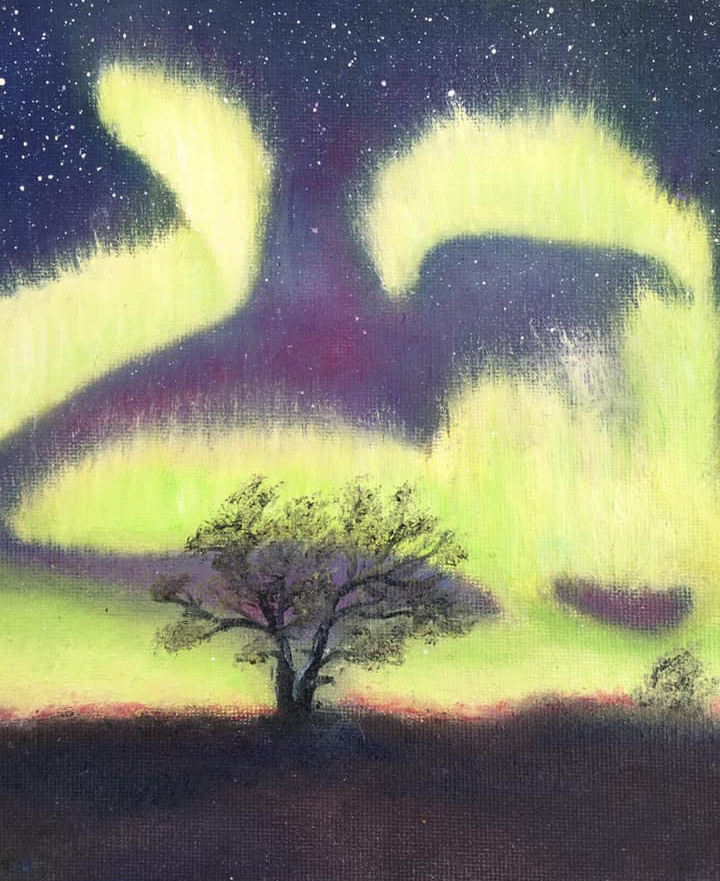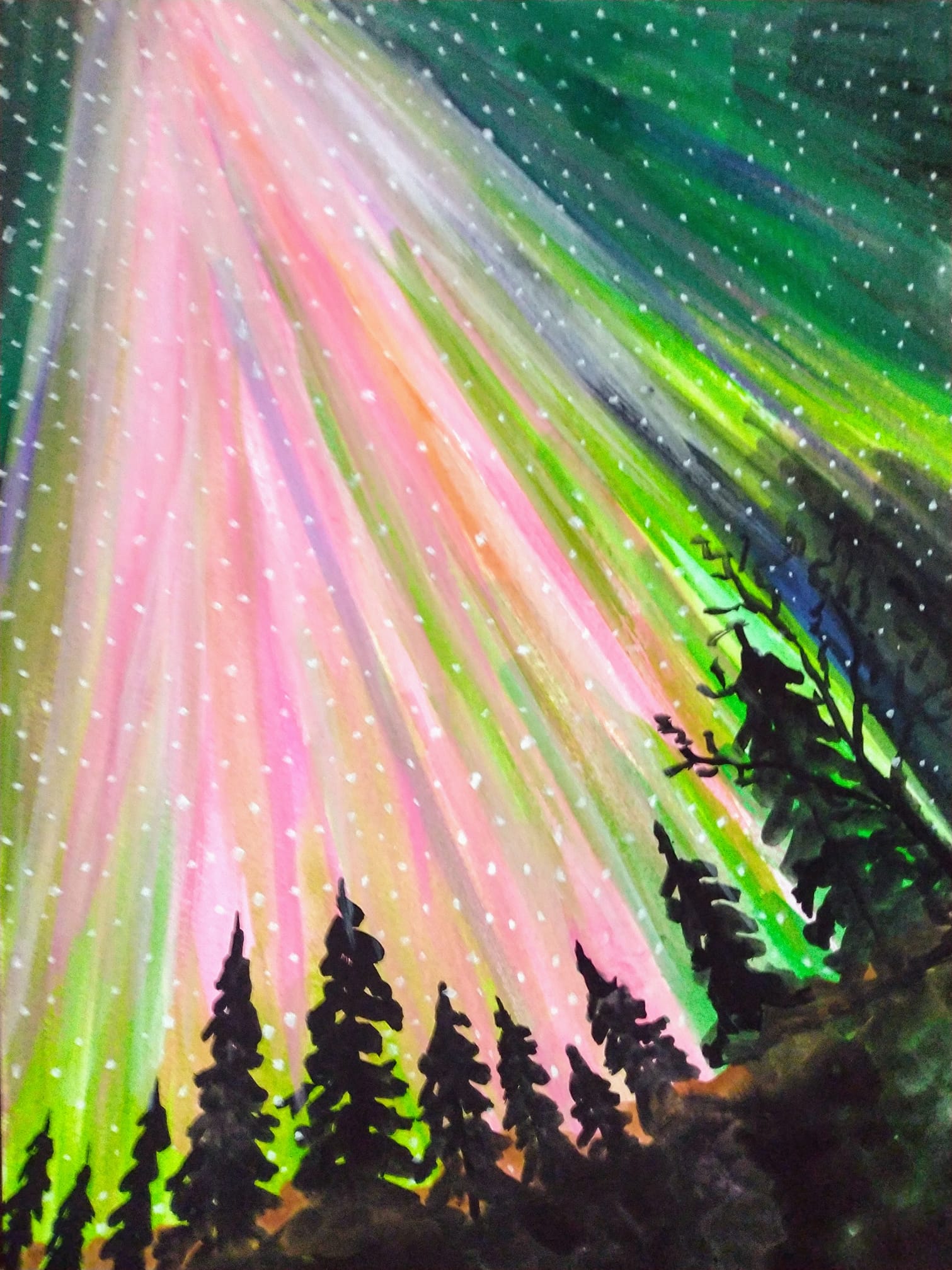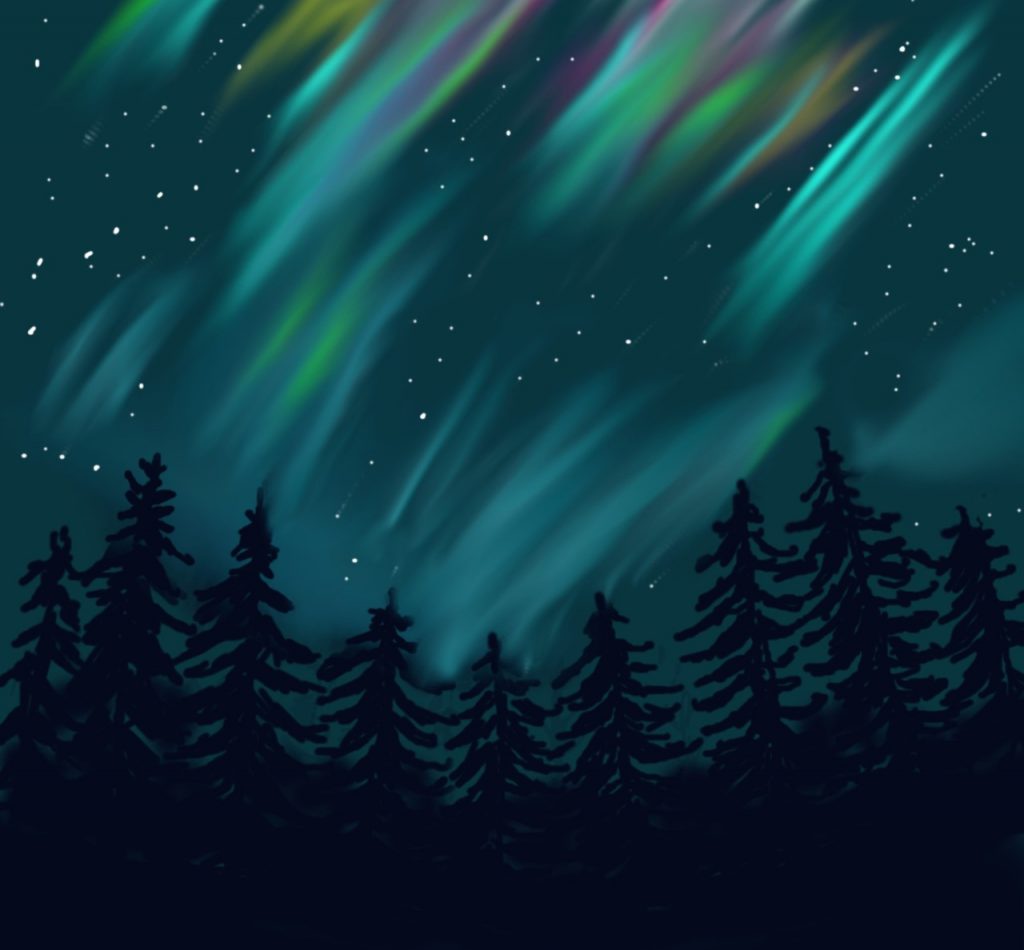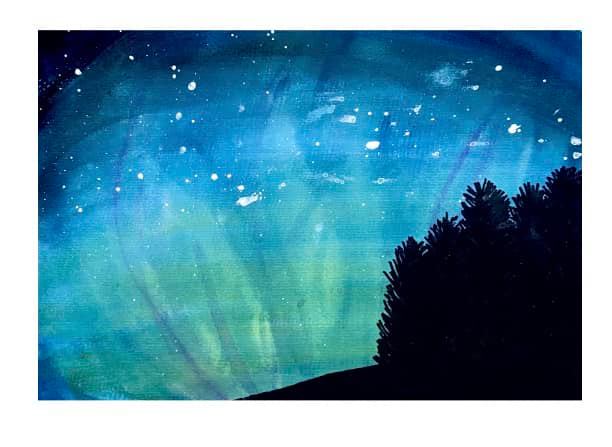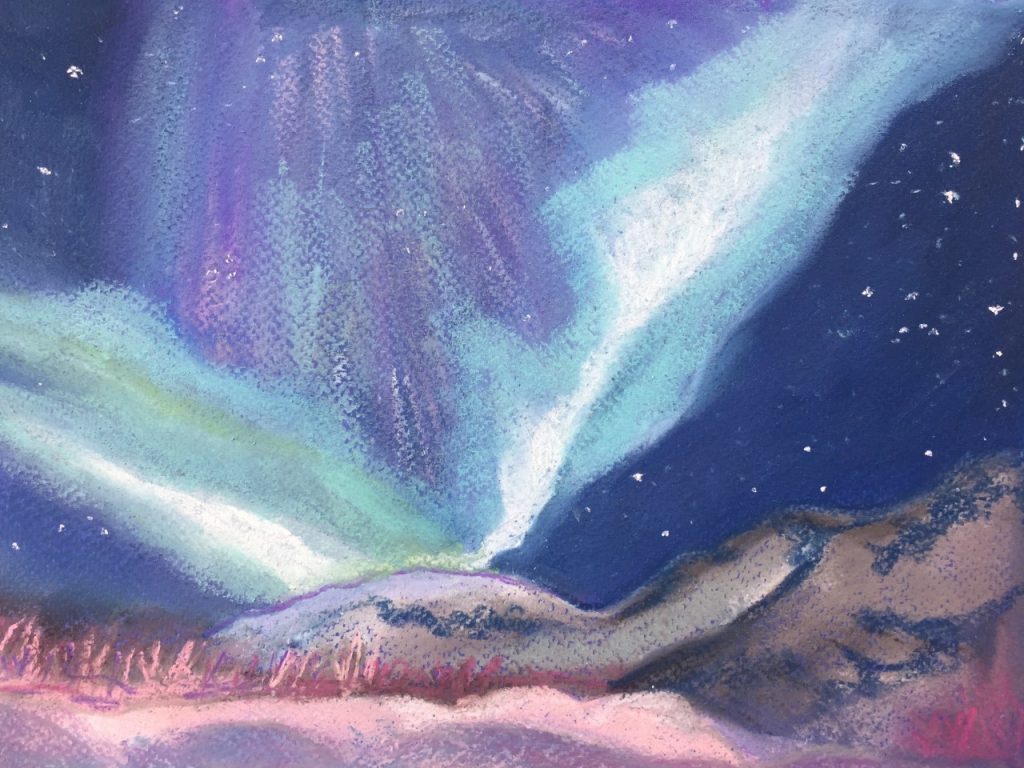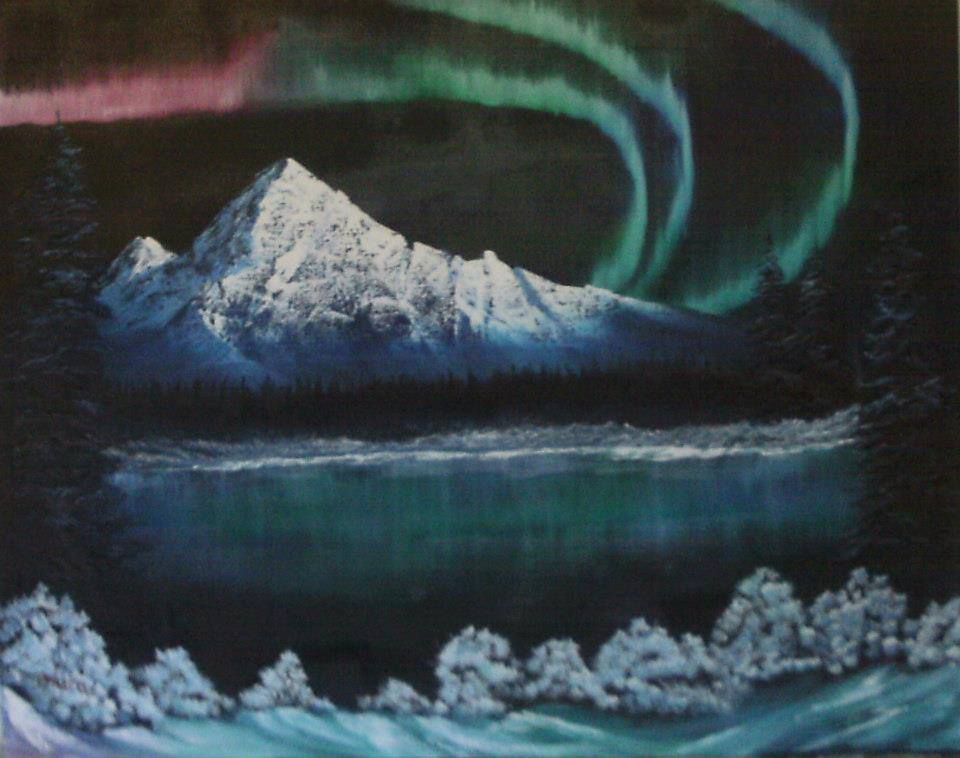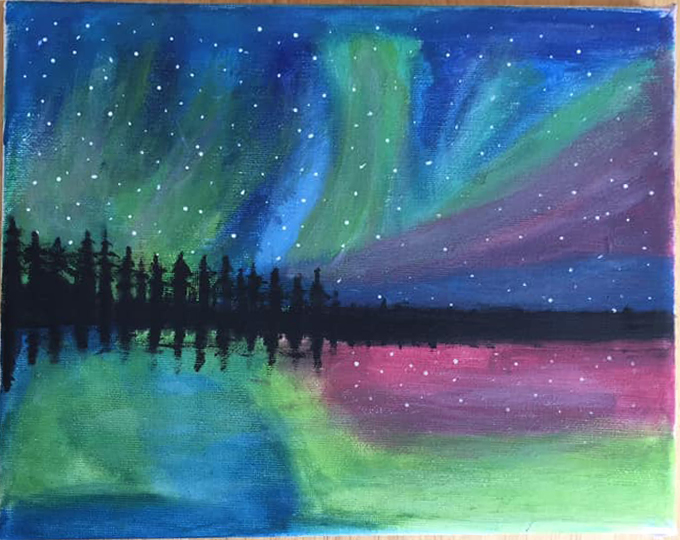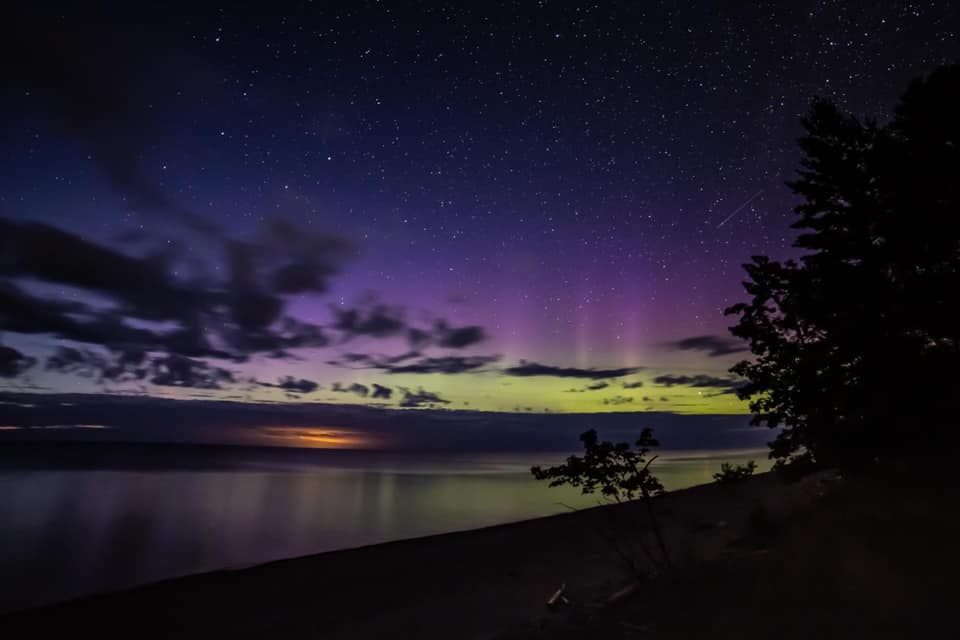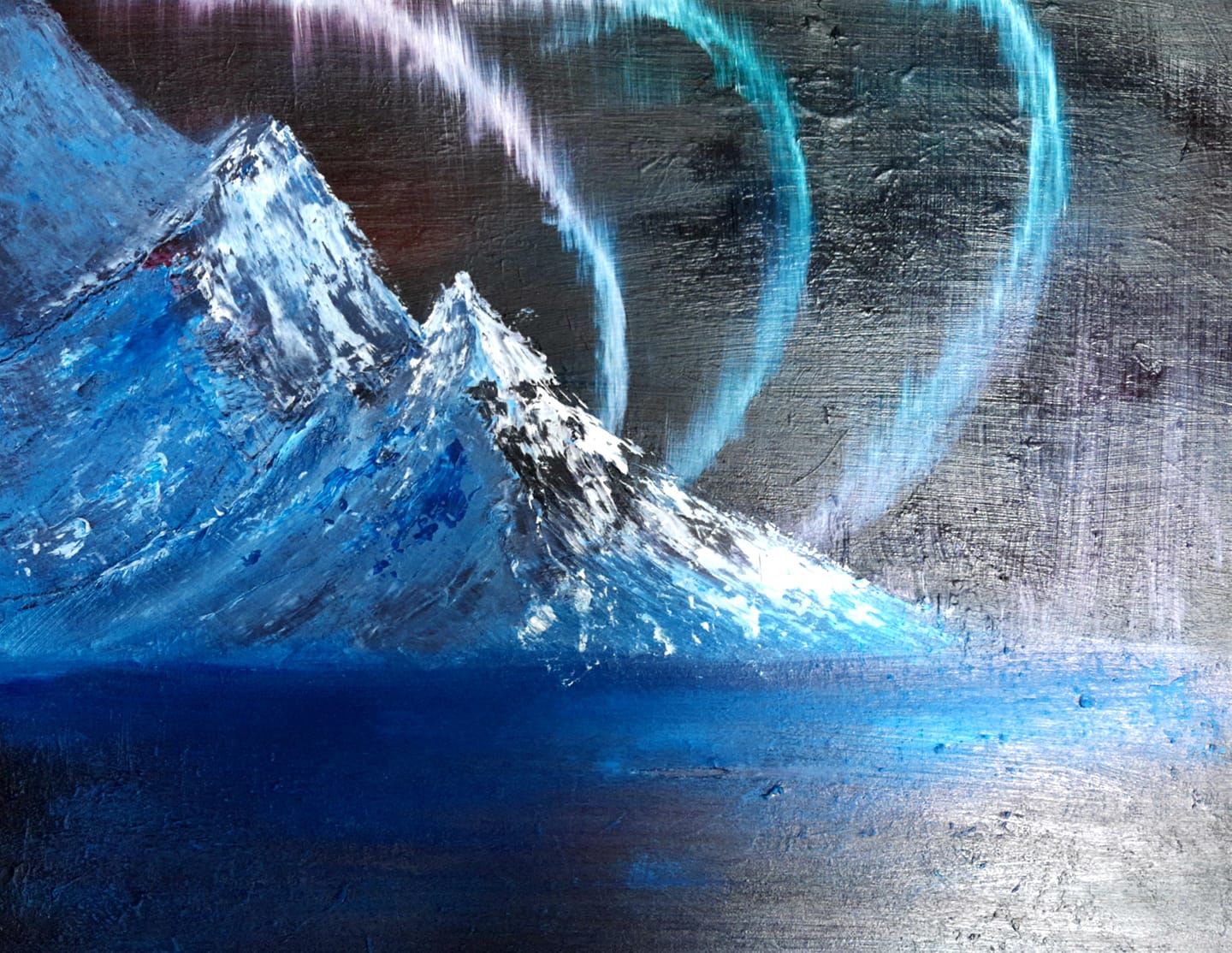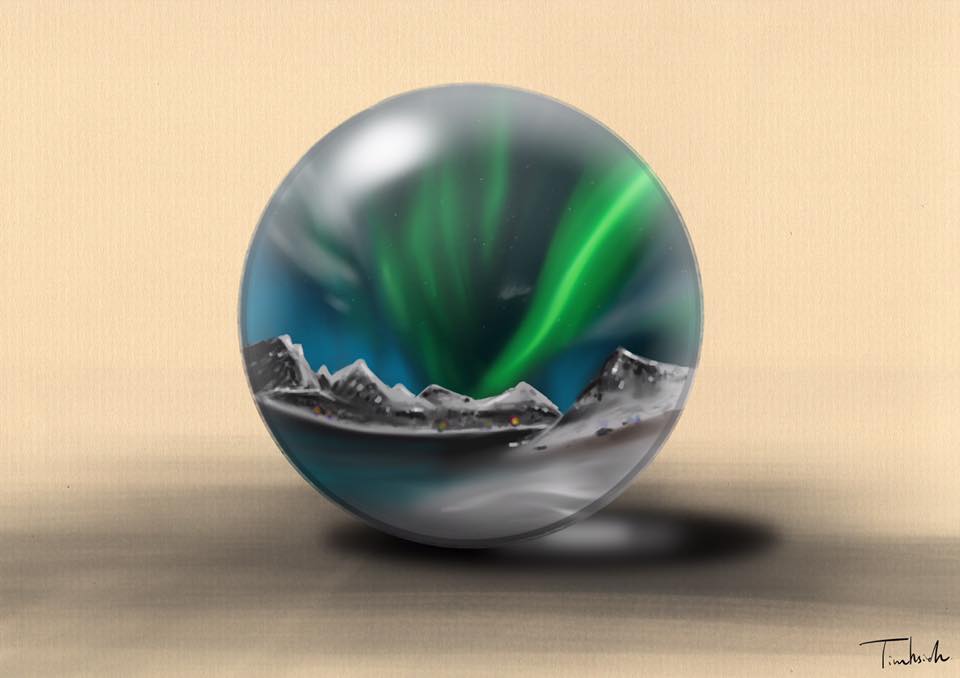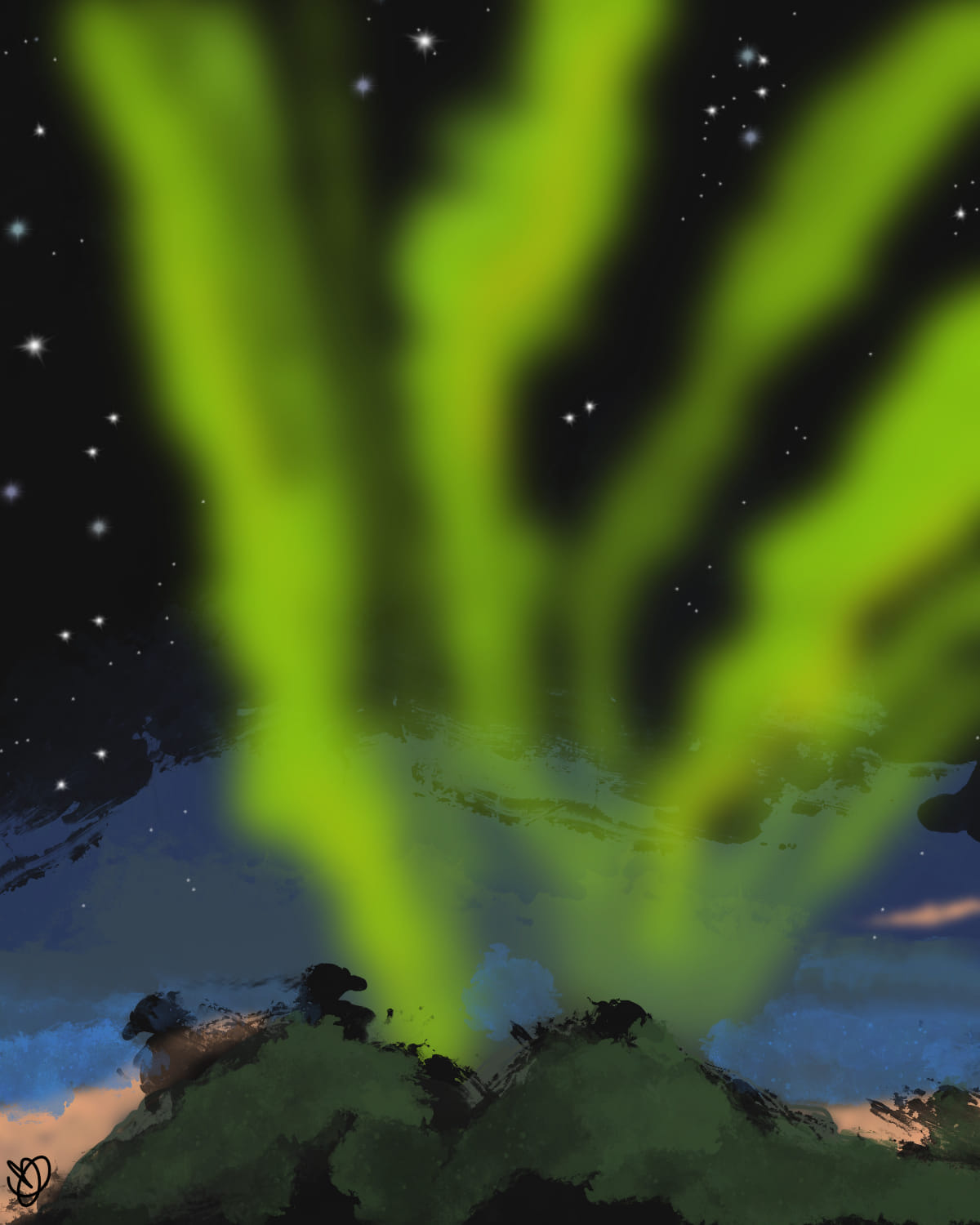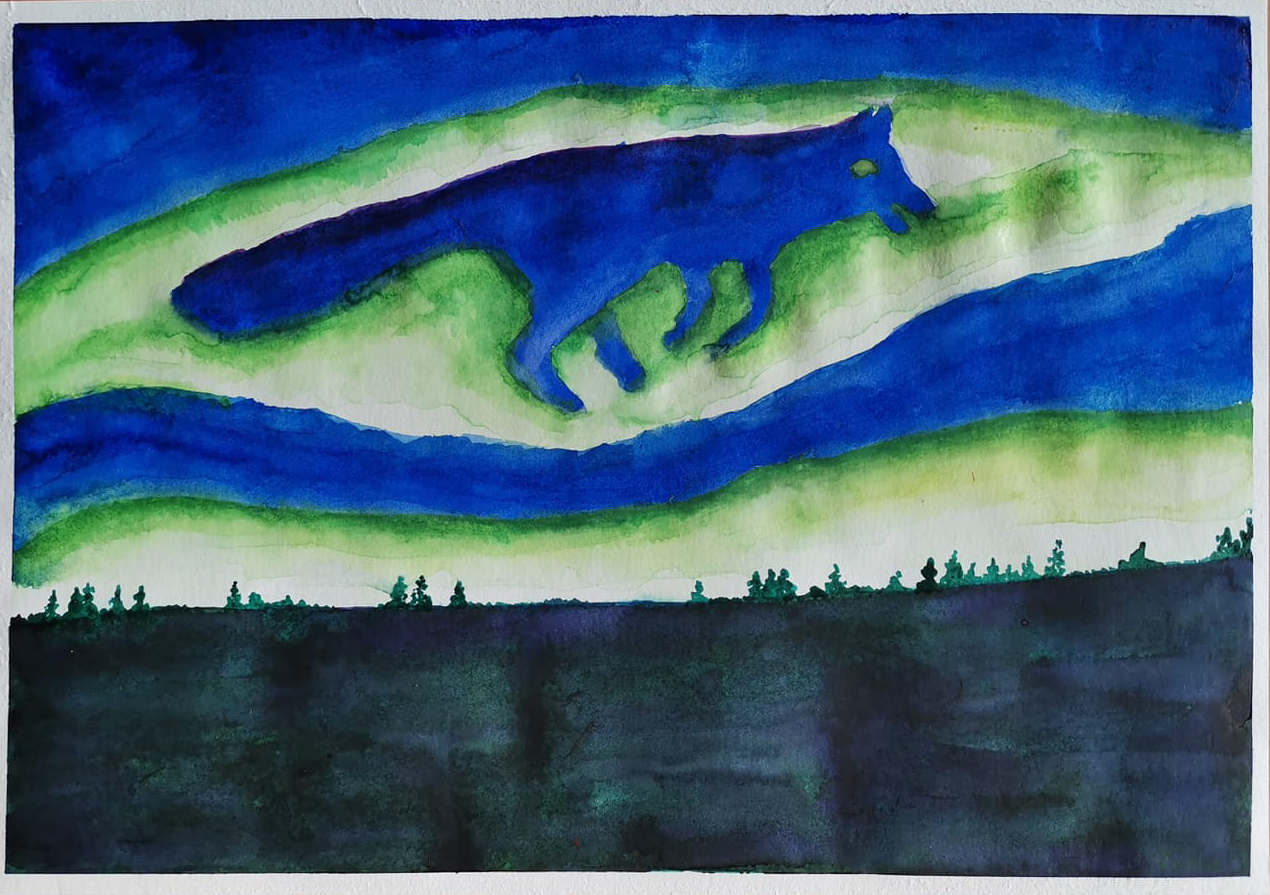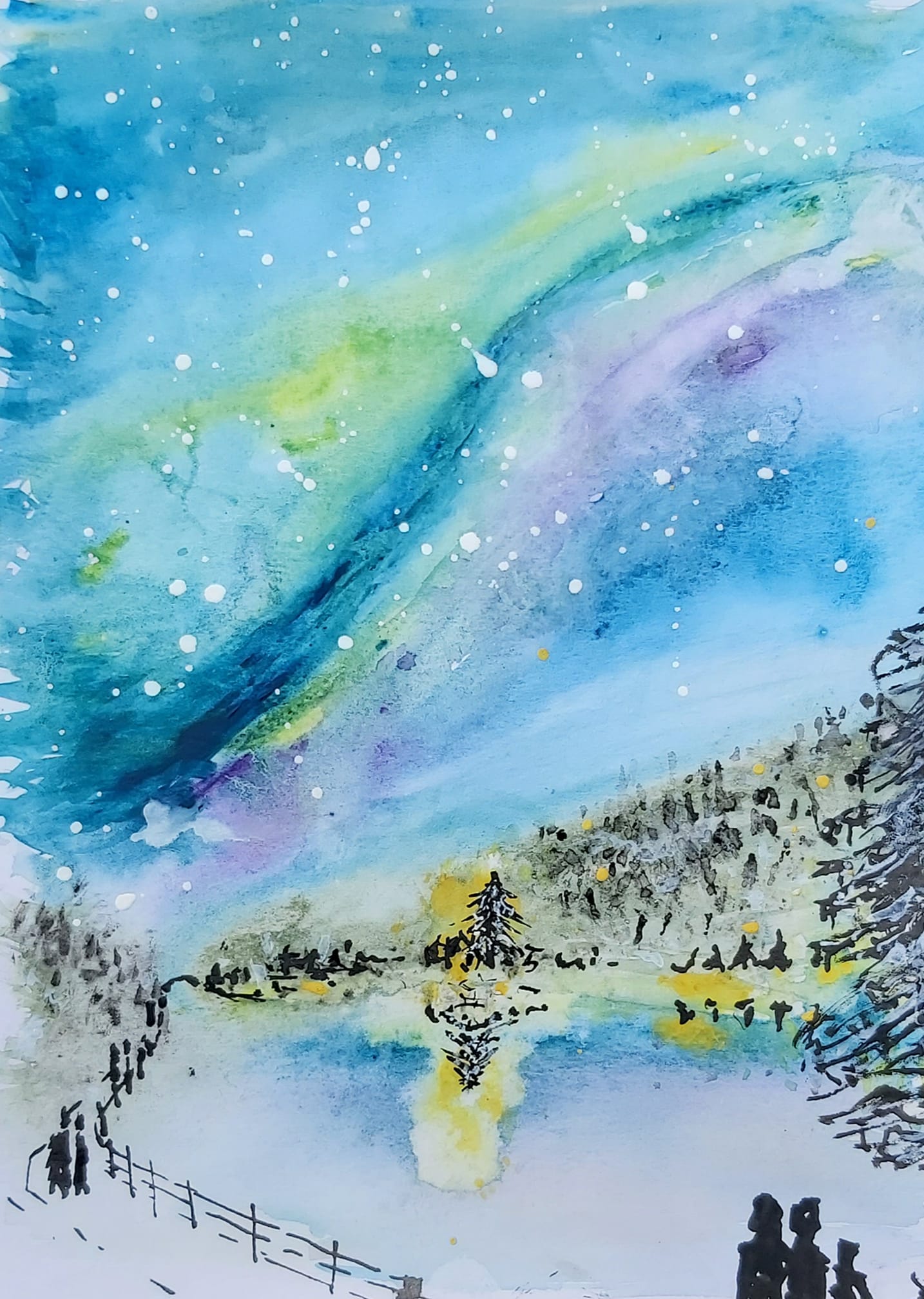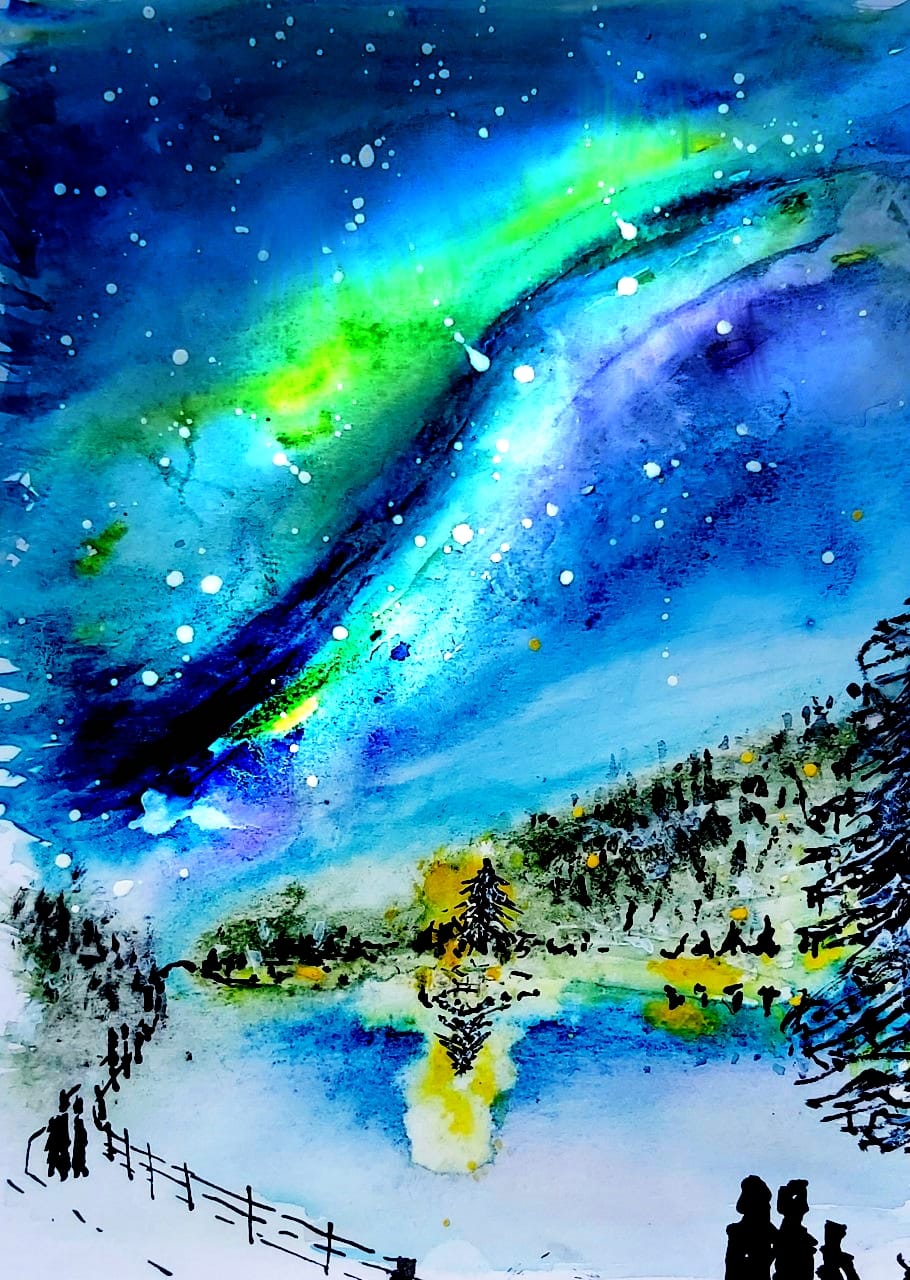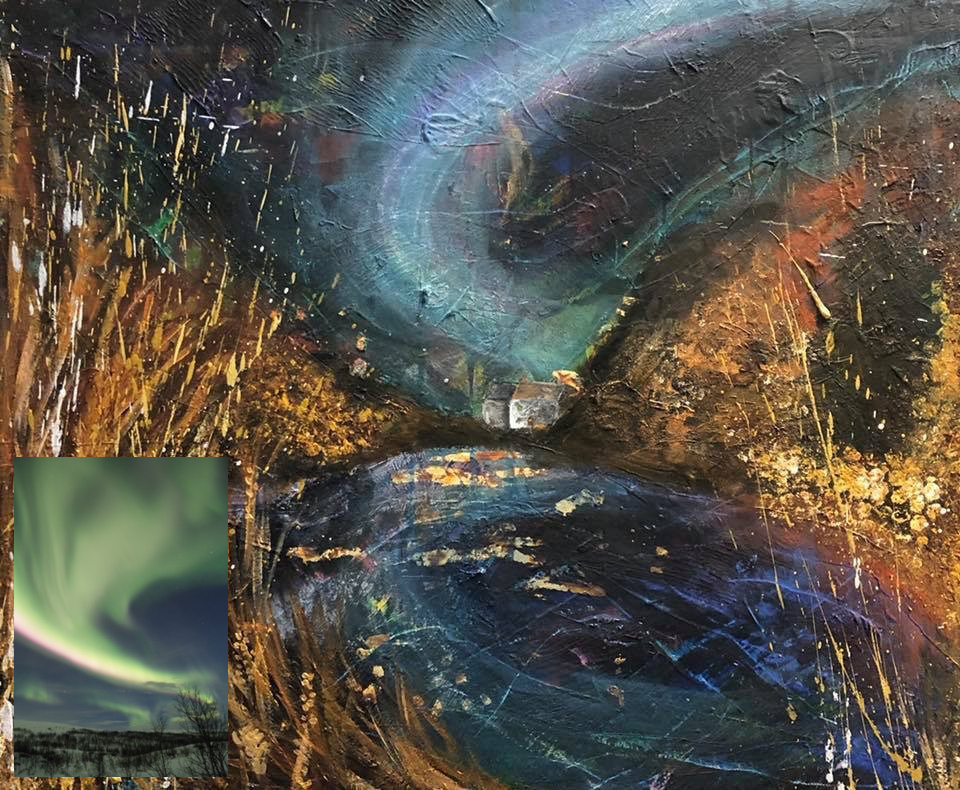 If you would like to receive a roundup of all of our blog posts once a week to keep you inspired in your inbox, why not sign up to our newsletter. You can access our sign up at the top of our page. If you are a London Art College student and you would like your artwork featured here, drop us a line at any time.