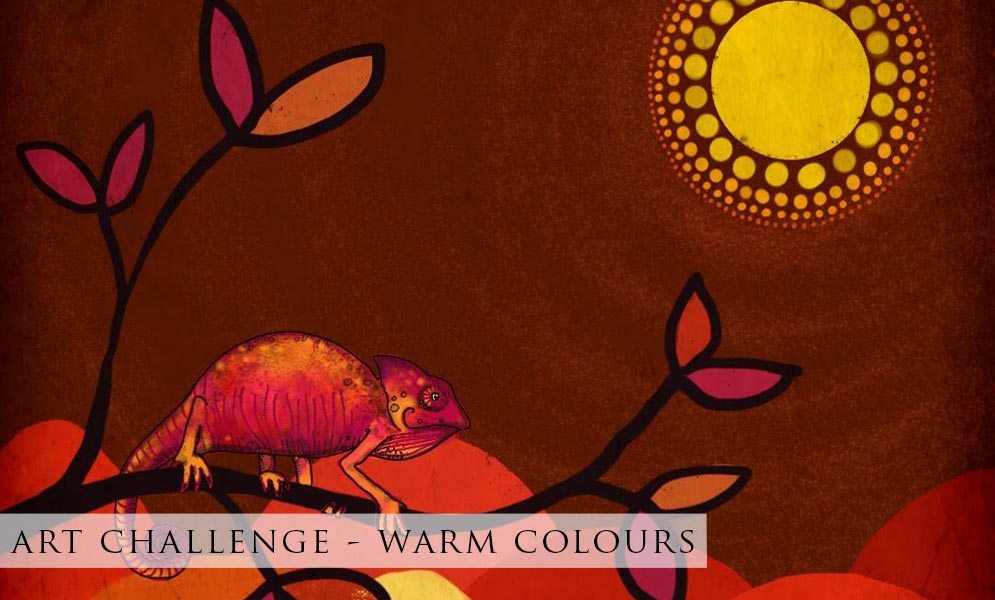 Welcome to the results of our latest weekend art challenge. We set students the task of choosing to draw or paint anything that involved warm colours. We were once again delighted with the creativity that our students have shown this week.

We felt our feature image today (above) was very striking. A wonderful style and design depicting the theme of warm colours beautifully. Well done Barbara Schunk!

We would also like to say a warm welcome to Dora Birgis who is on our photography course. Doris has sent in a beautiful photo of a bubble on a flower showing so many warm colours which you can see below. We are always happy to hear from our photography students – if students on other courses would like to send in photos for our challenges, they are welcome to.

Also a special mention to Vera Jaouadi who continued the Panda theme from last week and created a wet in wet wash of warm colours behind her black paper cutout. We love that Vera has bought two weeks of themes together. Well done Vera!

Well done to everyone, some amazing pieces here – you should all be really pleased with yourselves!!!

Stay tuned tomorrow for the next challenge!!