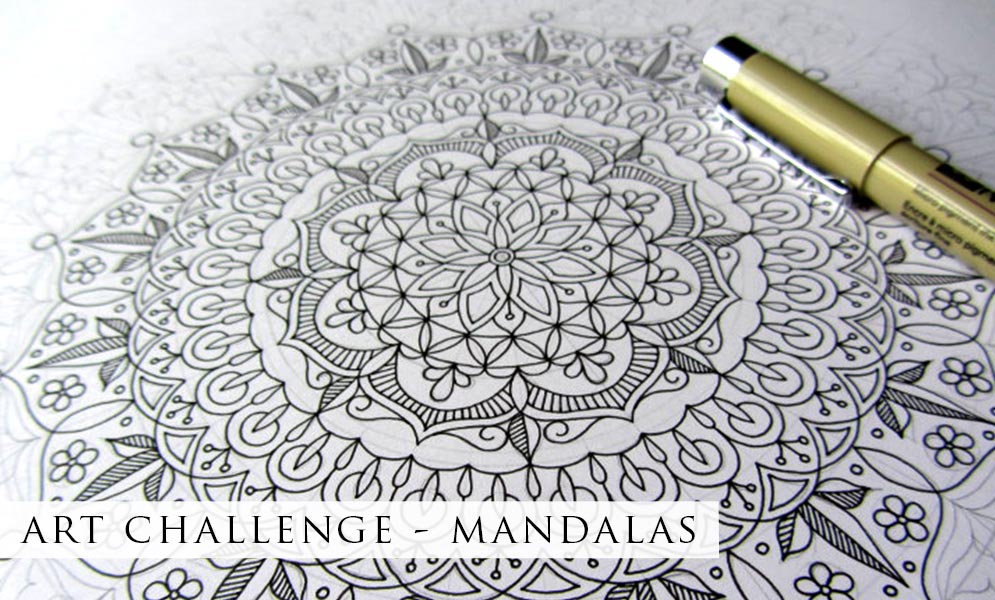 Welcome to this weekends art challenge. Mandalas. What are Mandalas you ask? Wikipedia describes them as 'a geometric configuration of symbols'. They can be a very precise circles with a matching configurations of patterns or conversely they can be a much more fluid, organic and free flowing works of art. They are mainly drawn in circular format however you can create them square also.
Feature image today is by Claire Wilcox Art and you can see more from her on her website.
We have added a lovely video below by artist Sarah Lucas, showing how to achieve a decorative watercolour wet in wet wash. Then Sarah has cleverly added a very pretty mandala pattern on top, drawn using a black fine liner pen. This is just one idea of how you could create your artwork.
You could design more of an abstract style Mandala like artist Rosalina Bojadschijew, visit her website see more of her work if you find it inspirational.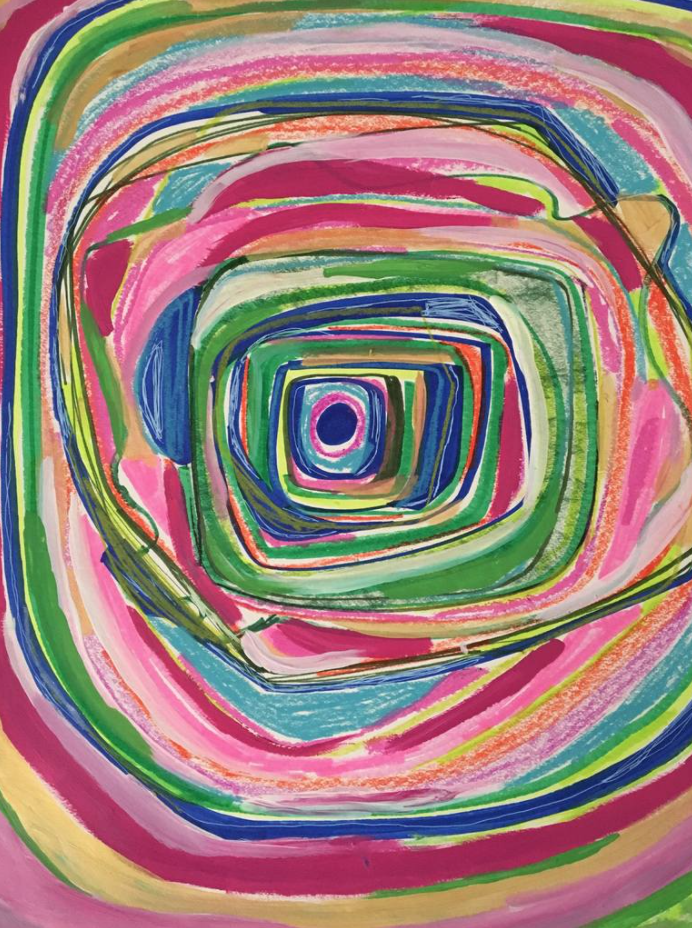 If you enjoy creating art using a digital medium, Mandalas are perfect for this. There are a variety of art programs which will create circle shapes for you, which you can overlay each other to make different configurations and patterns just like the image below.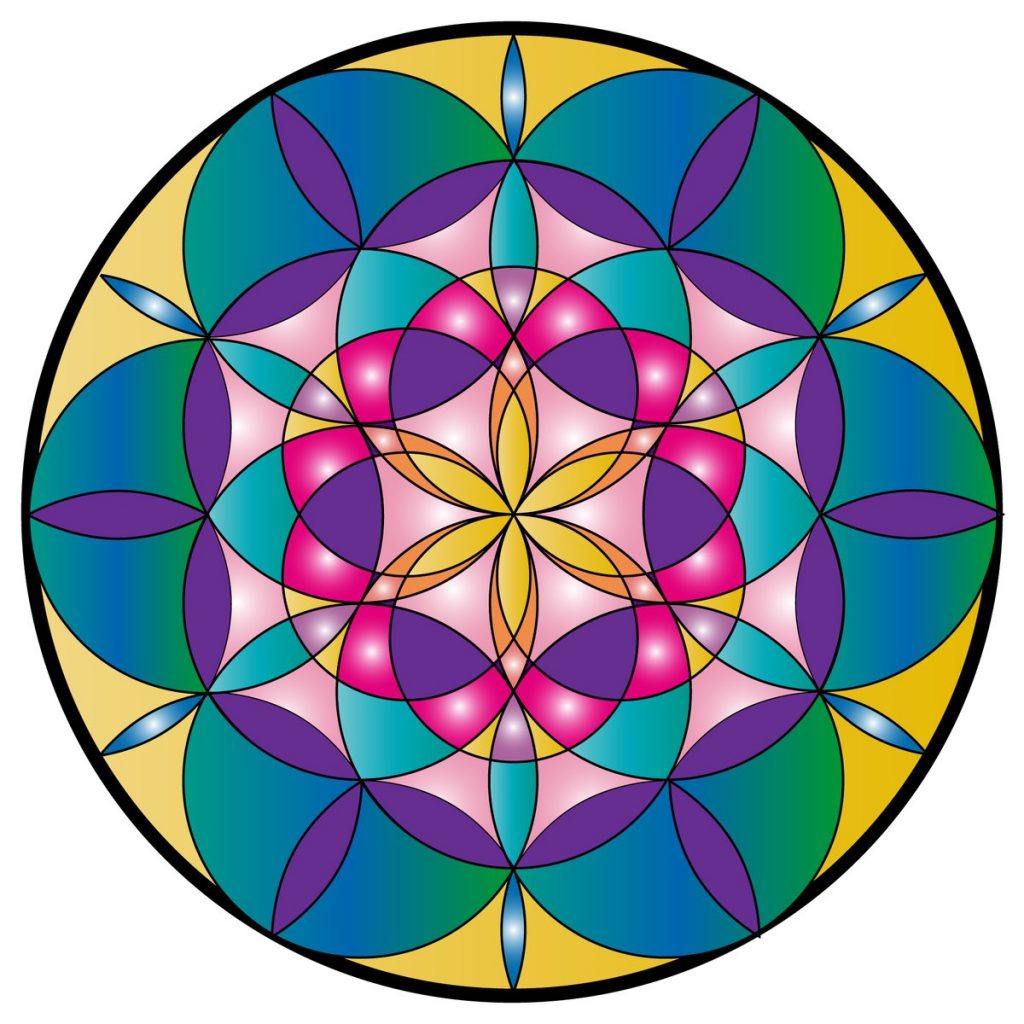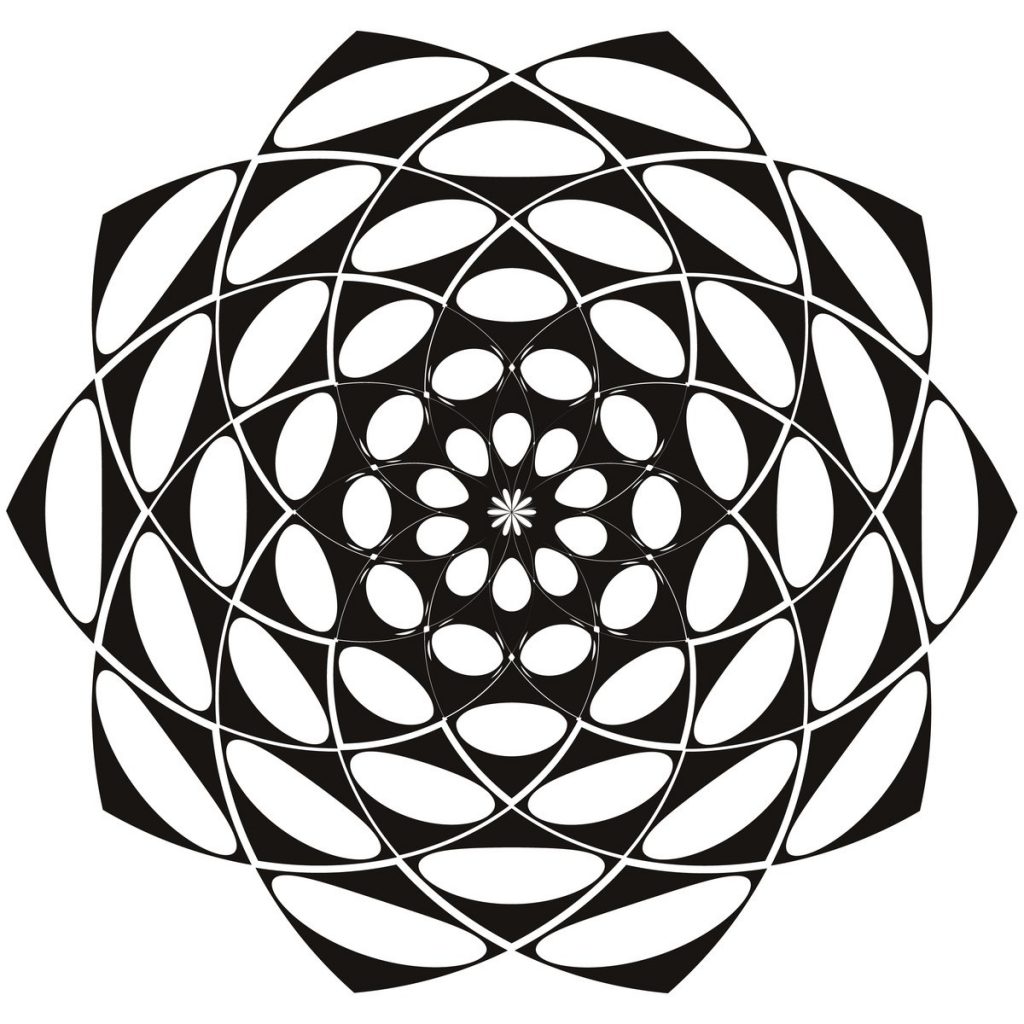 As artists we can use our creative flare and imagination to create beautiful, stunning and very varied forms of these delicate and mesmerising round shapes.

Below you will find a lovely collection of Monika Cilmi's artwork. Our 'Chinese Brush Painting' and 'Drawing with Pens'. Monika has studied Asian Arts and Mandala art history uses them to help others with a spiritual and healing approach.

As you can see it's great way to add text either within the patterns or around the edge. So many different and varied ideas to work with. I'm sure you will enjoy viewing Monika's work and find them inspirational.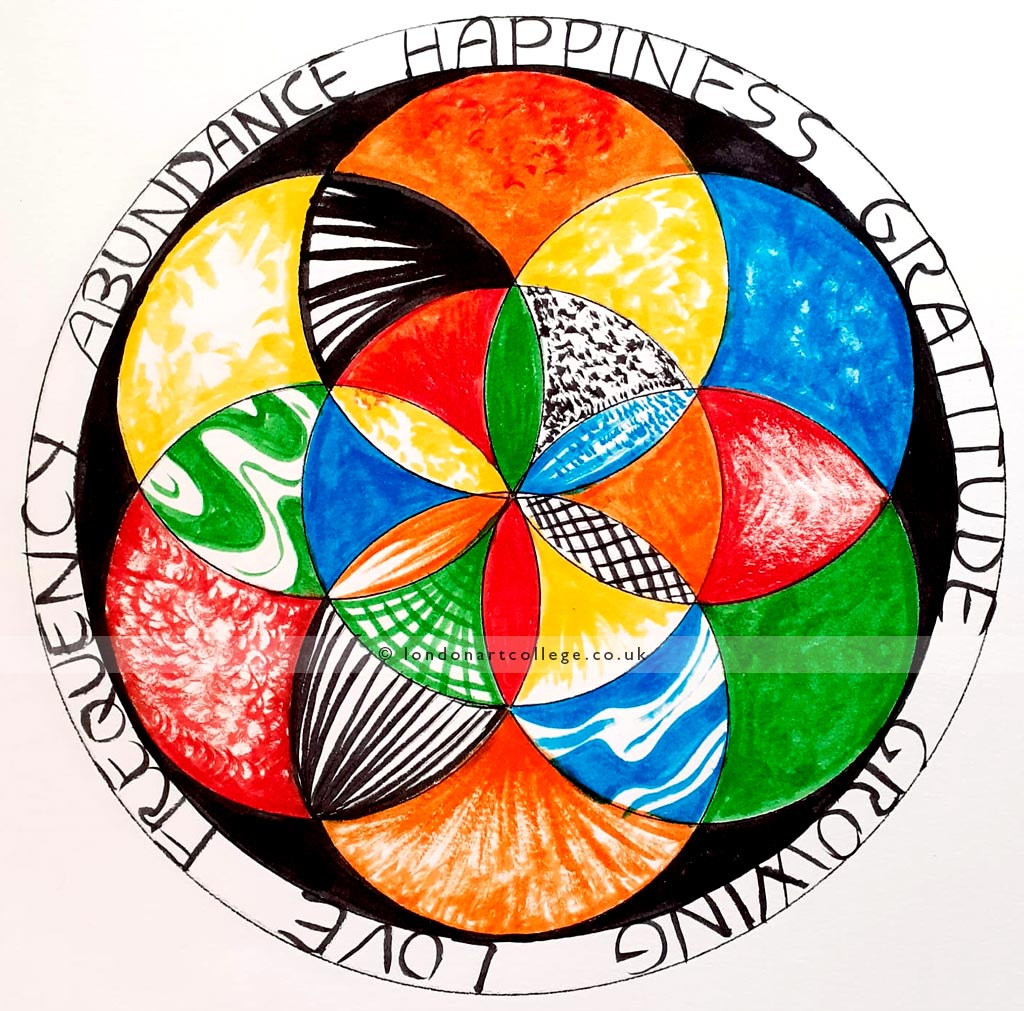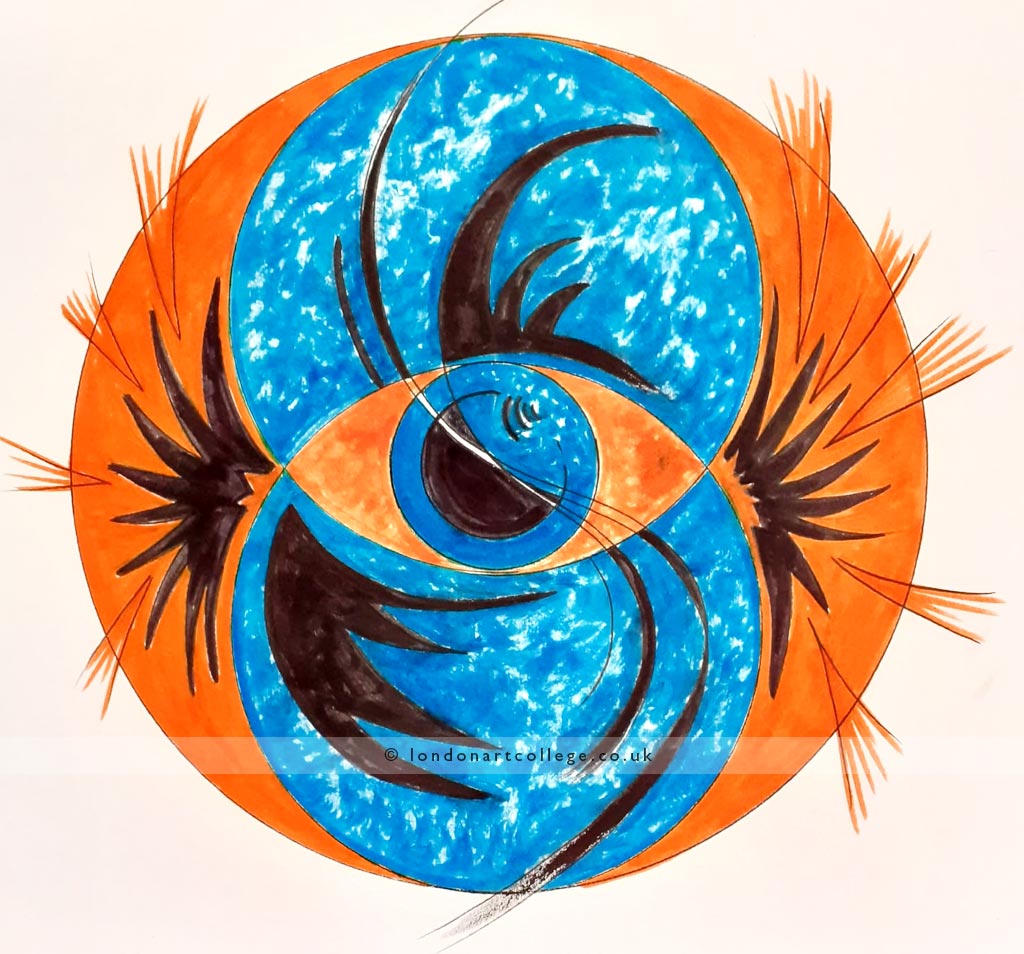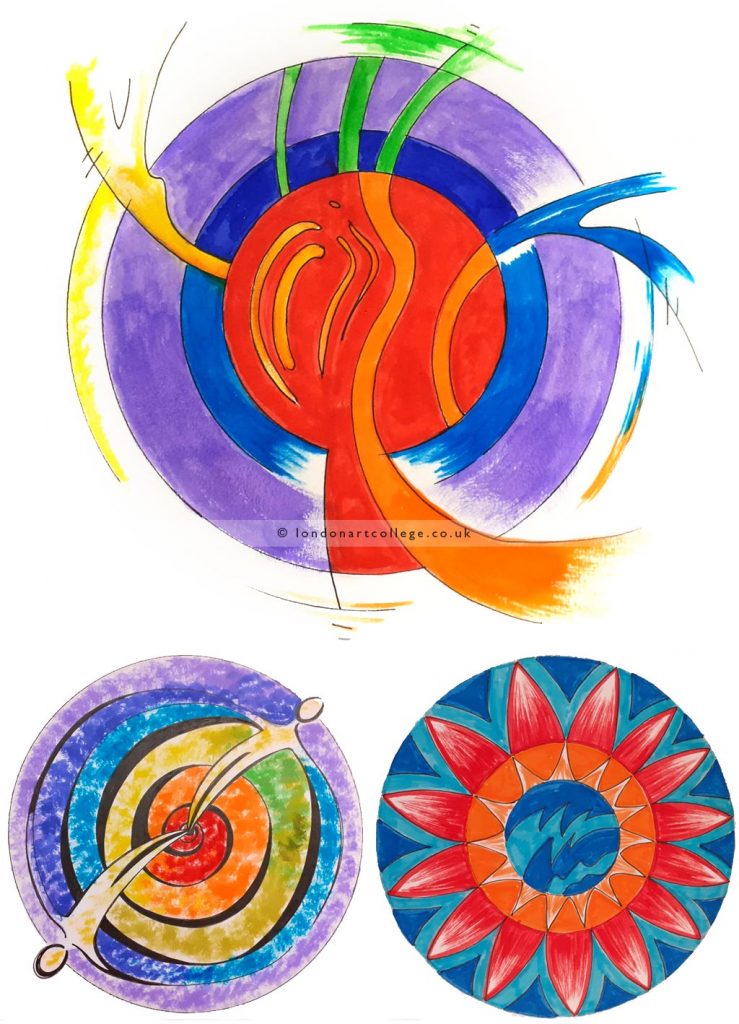 Send your work to us via email techsupport@londonartcollege.co.uk or post it on our Facebook Group at any time this week. We will be posting the results on our blog on Thursday.