I was flattered to be invited to contribute to the LCA blog and share some of my recent pieces of work, alongside some of my coursework.

Inspired by TV, movies and comics, I've loved creating sci-fi and fantasy characters for as long as I can remember.

Over the years I've had the opportunity to illustrate a book, work on several self-published comics and filled stacks of sketch-pads.

And then, a few years ago, I stopped drawing.

I work in internal communications – a role I really enjoy. But my job and life in general got very busy and, in my spare time, I started to spend less time sketching and more time with my feet up in front of the TV.

Thankfully, I realised just how much I missed being artistically creative – and challenged myself to get back that drive to produce art. The London College of Art helped me do that.

Enrolling on the Science Fiction & Fantasy certificate course gave me the focus I needed to deliver to deadline. Assignments stretched me – taking me out of my comfort zone and making me try different approaches and concepts (for example – despite that life-long love of science fiction, I'd never drawn a spaceship!)

John, my tutor was brilliant. His guidance and support were invaluable and really helped me enhance my skills: I'm my own worst critic but when I compare my earlier style with my work now, I can see just how far I've come thanks to the course and his tuition. I will always be grateful to John for his kind words and encouragement.

As you can see – I'm a huge fan of Photoshop, although I'm still a traditionalist at heart and my work always begins with good ol' fashioned pencils!

I used to ink my work but found that I much prefer the loose, relaxed style a pencil offers – so now I simply scan my pencilled work and play with Photoshop's 'levels' function to increase the lines density. From that point on it's digital all the way!

The beauty of Photoshop is that it allows mistakes (I make many!) to be instantly corrected. Colour doesn't look right? Swap it for another. Wrong brush? Undo and choose the right one! And there're so many tools to help create depth, tone and shade.

One lesson I have learned, though, is that 'less is more'. When I first started using the package I'd fill my work with pretty much every effect on offer…to the detriment of my design. So be careful that snazzy effects don't start to overshadow your art.

My ultimate aim is to get back into producing a comic – my favourite form of art, but one I haven't focused on for the best part of a decade. But right now I'm simply happy to produce one-off sketches and pin-ups which I've started to share via Instagram – @gspringford – I'd love to see your work too, so please visit and share what you've done!

Grant Springford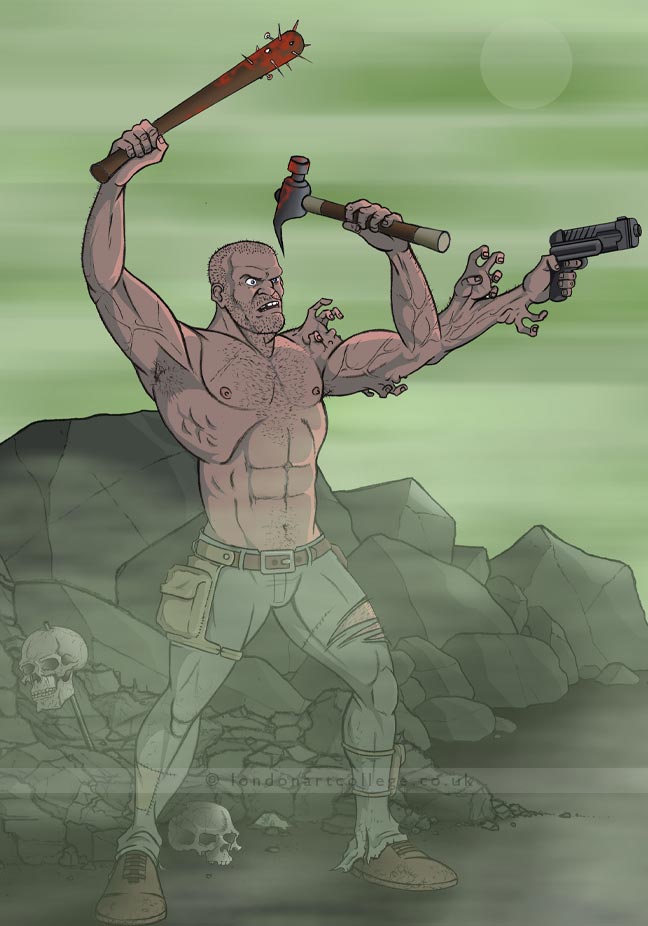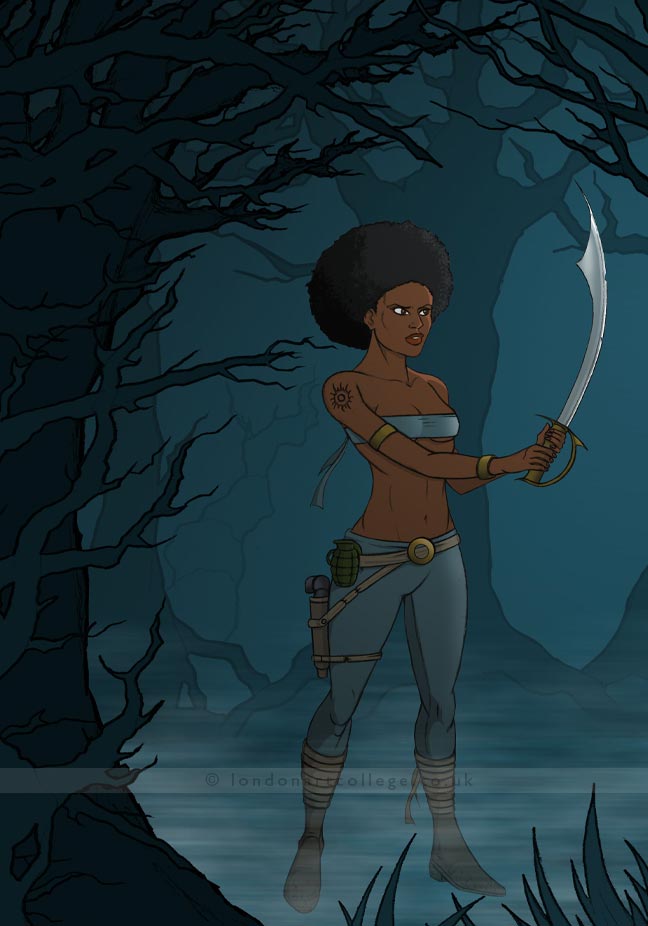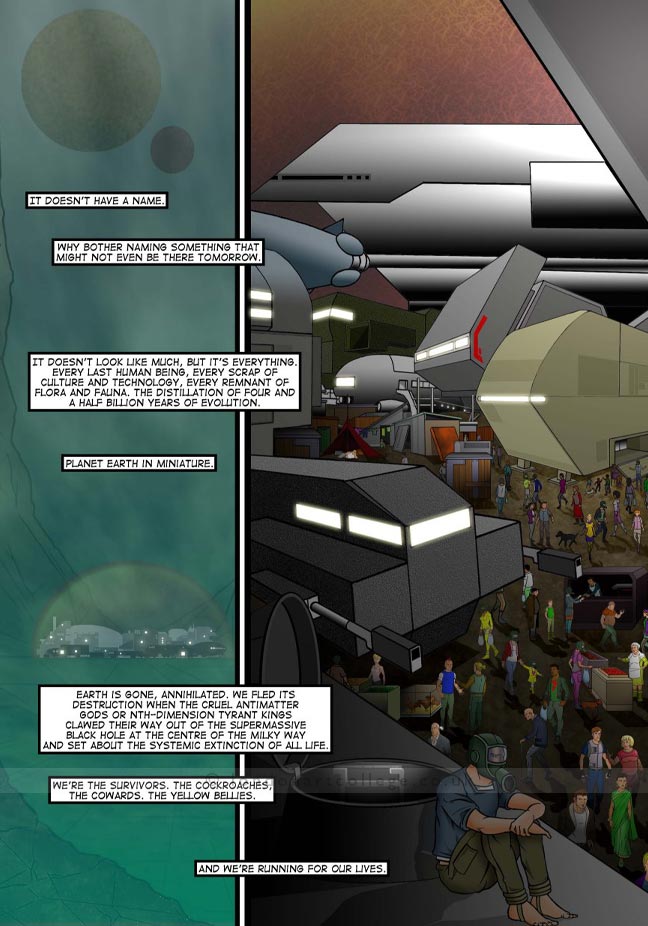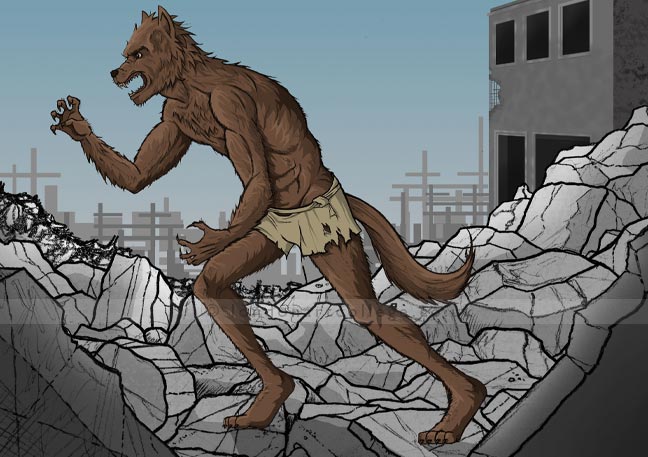 If you would like to receive a roundup of all of our blog posts once a week to keep you inspired in your inbox, why not sign up to our newsletter. You can access our sign up at the top of our page. If you are a London Art College student and you would like your artwork featured here, drop us a line at any time.