Louise Dexter created this selection of beautiful paintings whilst working on the drawing and painting course, along with travelling too. Louise said….

Watercolour 1 was painted while on holiday in the Algarve, surrounded by Bougainvillea so it made sense to paint this subject. I really enjoyed doing this in a loser use of the medium.

Watercolour 2 is in Amonde in Northern Portugal where I was staying for a while and took walks in the fields.

I have created one still life in Oil – the orange and pear and one in acrylic – lemon. Both were equally challenging as the mediums behaved so differently.

Finally the acrylic of a landscape created in a more abstract and impressionistic way, I only used sponges, a palette knife and bits of cardboard to make the marks on the paper.

Louise Dexter
Drawing and Painting Diploma Course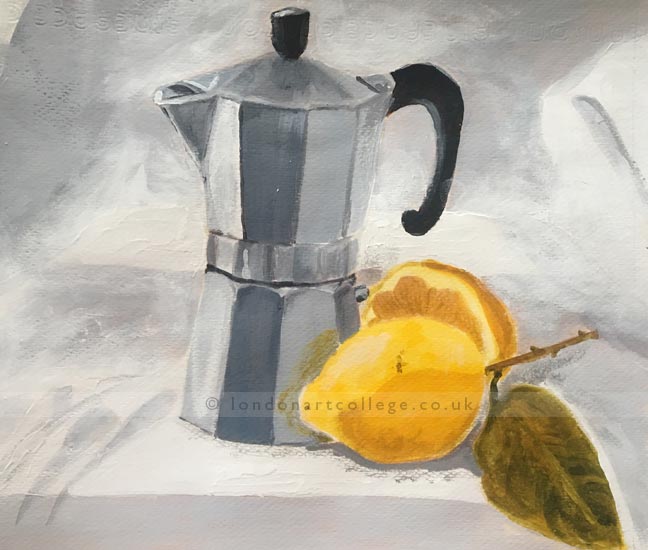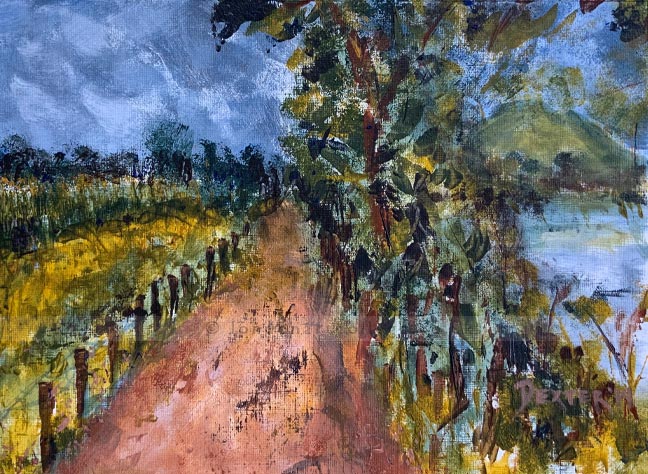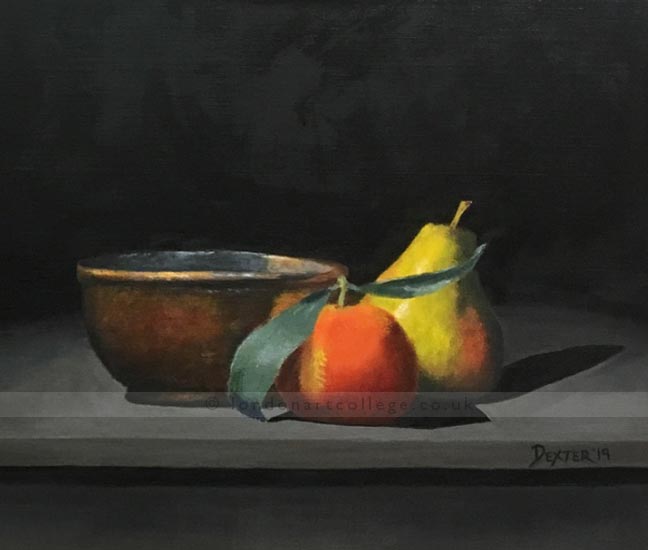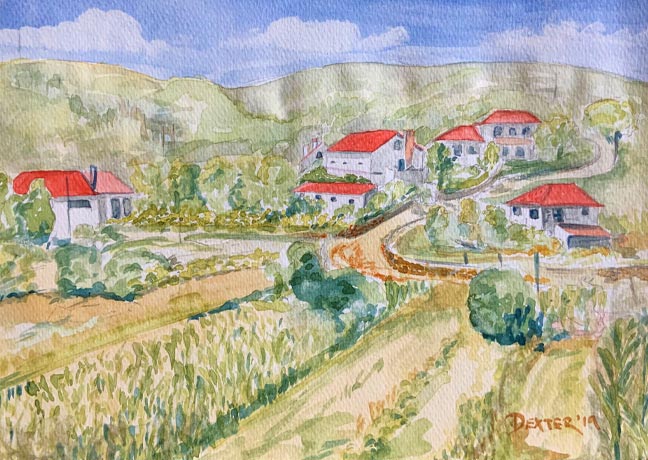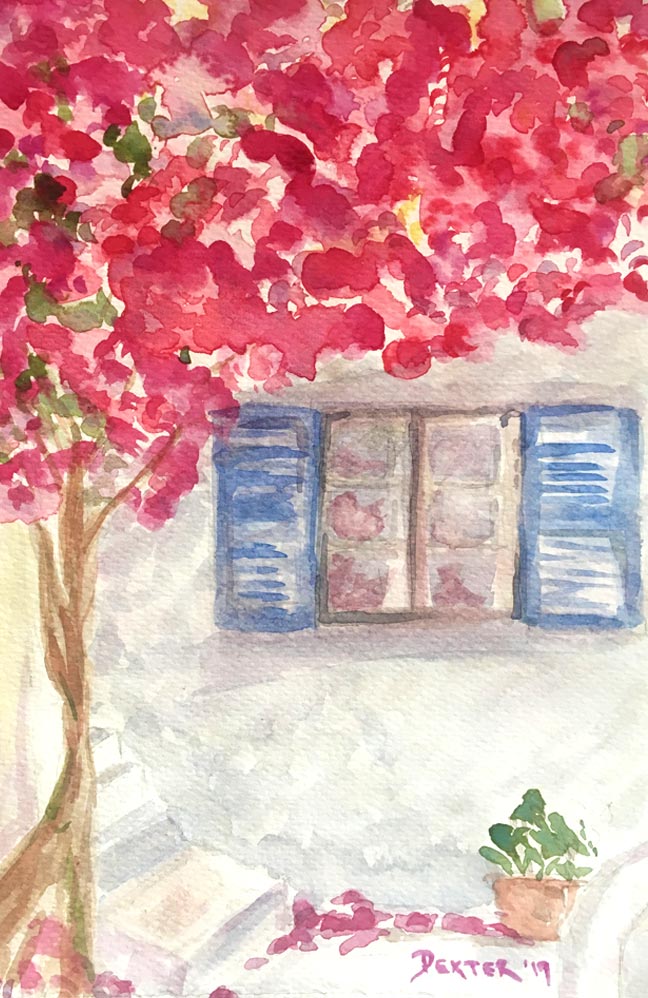 If you would like to receive a roundup of all of our blog posts once a week to keep you inspired in your inbox, why not sign up to our newsletter. You can access our sign up at the top of our page. If you are a London Art College student and you would like your artwork featured here, drop us a line at any time.