Alex is completing the Drawing and Painting Diploma Course with tutor Paul Weaver…..

I deliberately put together a similar collection of items for a still life painting that I had seen on LAC, and it was useful to have such different shapes and textures. Outside the window are trees, inside there is a wooden table, ceramic vase with flowers in it that have parts wrapped around the glass jug handle; an unusual glass jug because it has coloured glass square patterns on it. Behind the jug is a hot garlic pickle jar, two clementines. And the foreground is three mushrooms.

It was really good to see how it all moves on as you work your way through the process from start to finish. After I had done the first three stages where the painting objects went from looking flat to becoming more 3-dimensional I decided to finish it quite thoroughly and finished with putting on strong highlights on the glass and vase.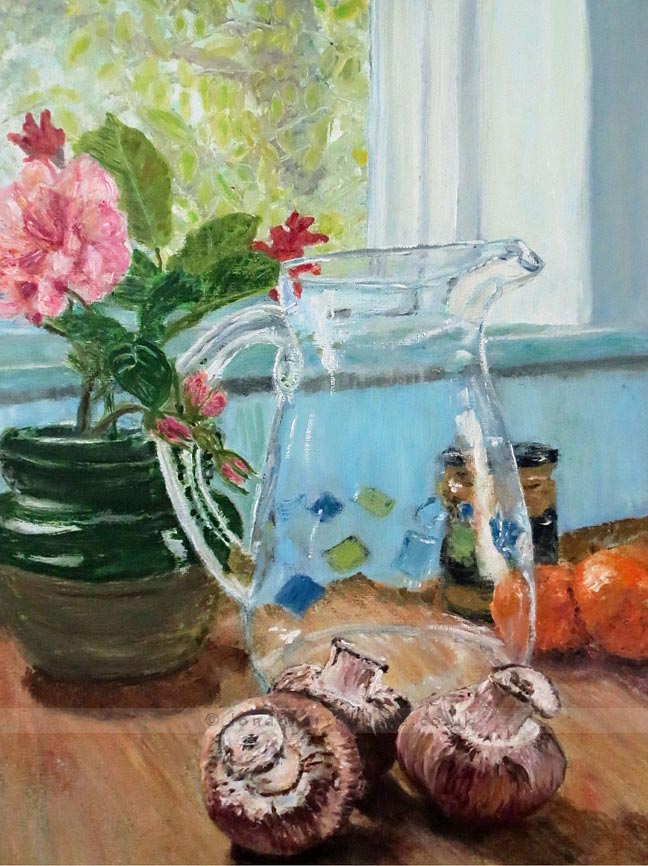 The second painting in a more Impressionistic way is of five flowers I picked up from outside and put in a glass of water. The flowers have different textures on them, smooth and not so smooth and the central coloured parts of them needed painting over several times.

I thought that painting like that would be quite fast to finish but discovered that I had to spend quite a bit of time looking at the still life in front of me in between applying the paint, especially at the glass of water with flower stems in it. Both these pieces taught me to remember how crucial it is to draw/paint what you see, not what you know is there.

Alex Schofield
Drawing and Painting Diploma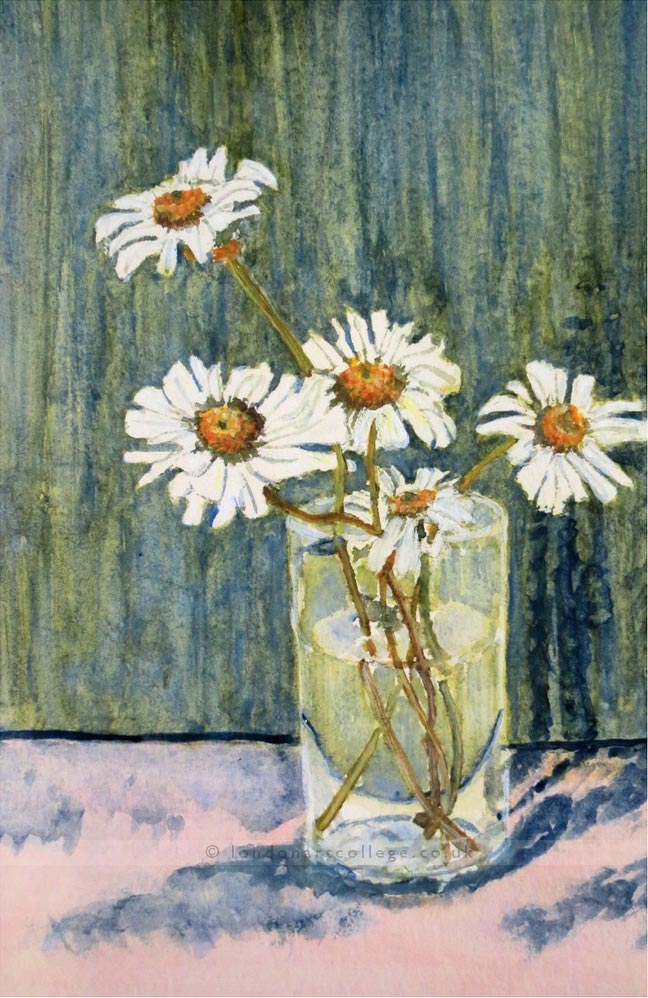 If you would like to receive a roundup of all of our blog posts once a week to keep you inspired in your inbox, why not sign up to our newsletter. You can access our sign up at the top of our page. If you are a London Art College student and you would like your artwork featured here, drop us a line at any time.