Welcome to our Autumn leaves weekend art challenge. We thought that as it is getting very autumnal outside here in the UK, it might be great to have an autumnal challenge. The paintings below have been created by artist Eliot Hodgkin (1905 – 1987) and we hope that you find them inspirational. We absolutely love Eliot's work and hope our students can research some of his other paintings too.

The paintings below concentrate primarily on studies of leaves however if you would prefer to widen this challenge out a little – if you are feeling brave – you could paint a tree or a trees in a landscape or garden with the leaves on the ground. They don't have to be brown leaves either, all of the wonderful golden and red colours of the autumn leaves can be included if your scene show this.

Observations
If you are opting for the simple still life studies of leaves there are a few observations to look out for and decisions to make before starting or when working. The painting of the brown leaves below are viewed and drawn from the front. The larger leaf has been propped up so we can see the ground plane and then a background behind, even though the background is one single tone. We can see this due to the shadows of the leaves on the ground. So we could say the eye level is on the bottom thirds.

The paintings of the green and orange leaves below have been placed flat on a table and viewed from above and the shadows of the leaves on the table confirm this.

So you have some decisions to make as to what angle you draw your leaves at to make your composition interesting. As always use a strong light source to make it easy for yourself and the painting interesting. You will be able to create plenty of lovely lights and darks to help create the three dimensional form of the leaves. Finally if you are painting a background, take a look at the different colours and tones Elliot has used and ask yourself why he chose that particular colour to go with the leaves. I can guarantee a lot of thought, care and attention went into the background as much as the painting or the leaves!

We hope that helps and most of all – have fun and enjoy it!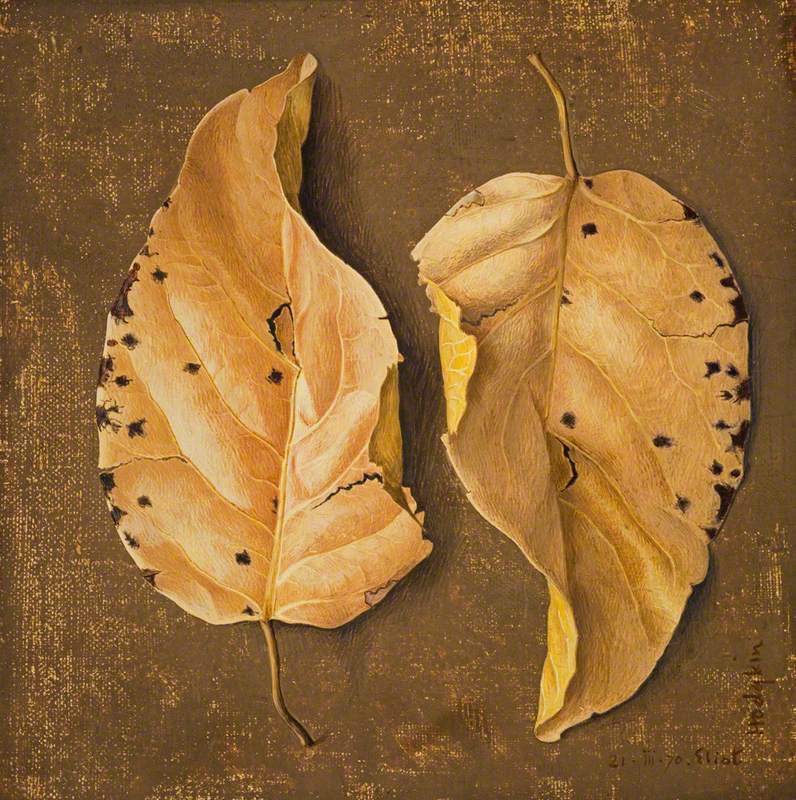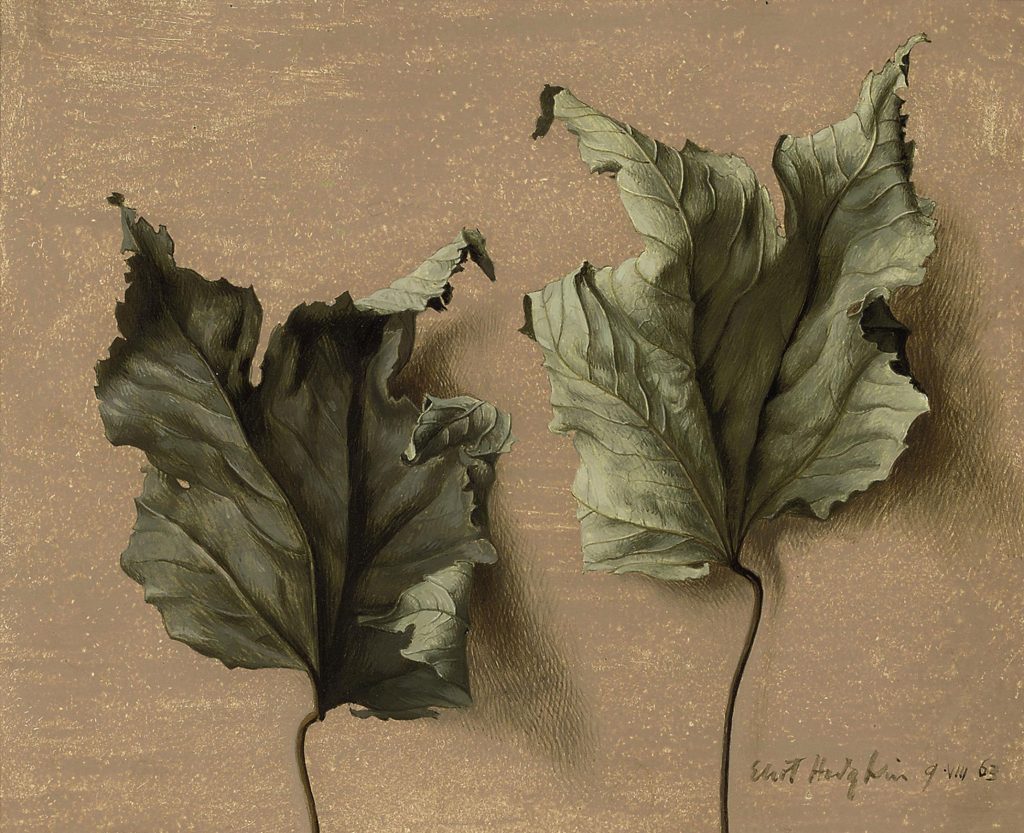 Post your work on our Facebook Group or email it to us for inclusion on our blog later this week.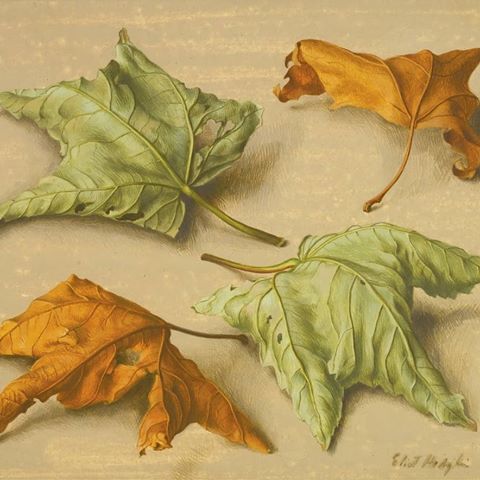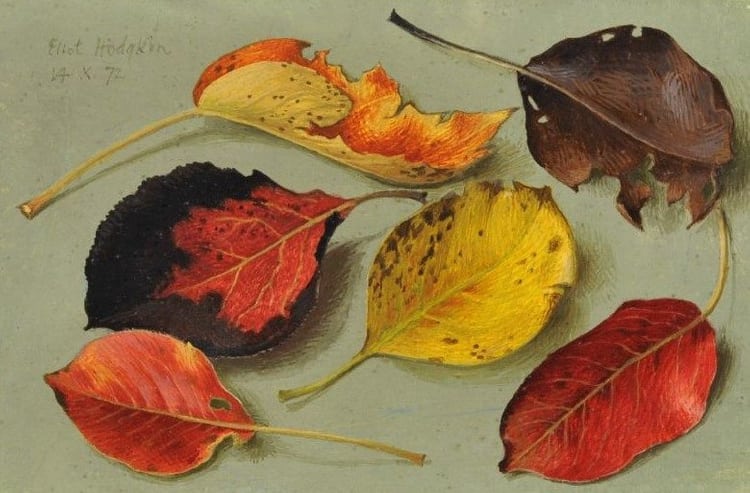 If you would like to receive a roundup of all of our blog posts once a week to keep you inspired in your inbox, why not sign up to our newsletter. You can access our sign up at the top of our page. If you are a London Art College student and you would like your artwork featured here, drop us a line at any time.