Still life is the theme for Linda Brughera's artwork for this set. Linda created these for her Coloured Pencil Drawing Course. We particularly love her cola can, glass and magazine drawing below. The reflections from the can and magazine on the patterns in the glass are stunning, along with still portraying the liquid inside – absolutely superb. The colours of the entire piece work perfectly together.

This also runs through into Linda's cup and spoon drawing too. The colours here are equally as perfectly chosen, the tones Linda has created work so well together and everything looks very natural and realistic. We hope that our coloured pencil students find Linda's work incredibly inspiring.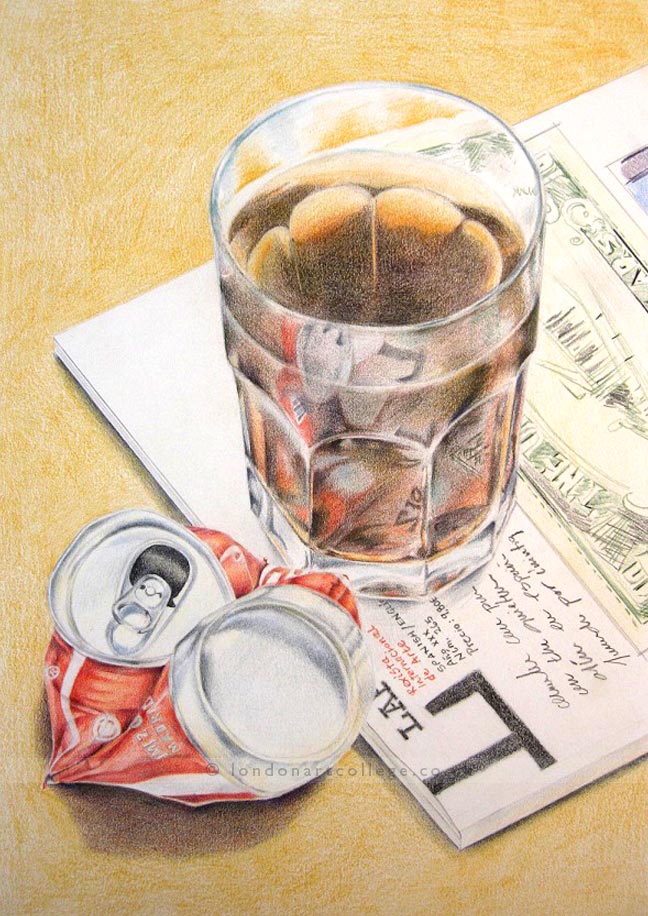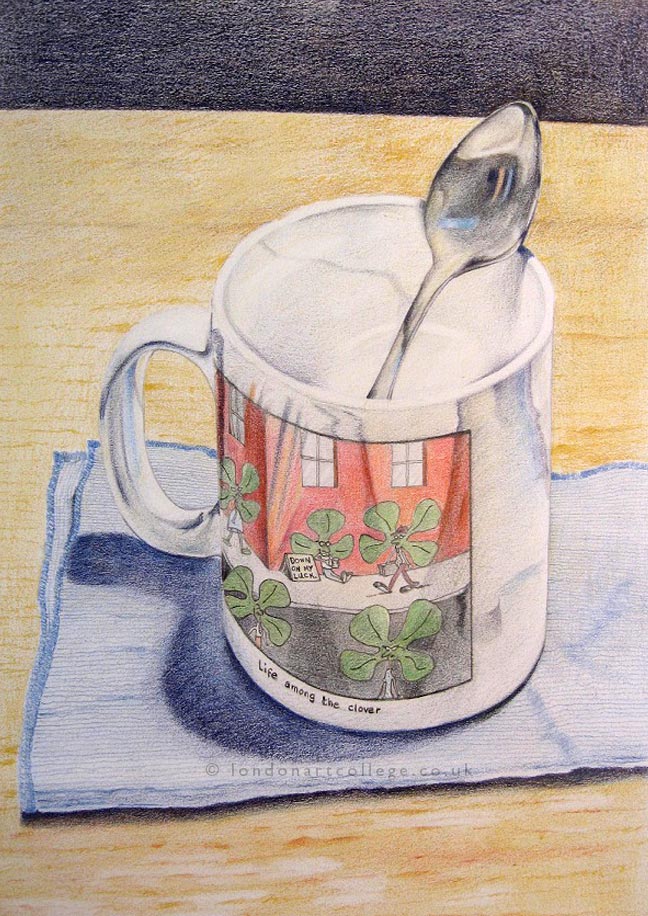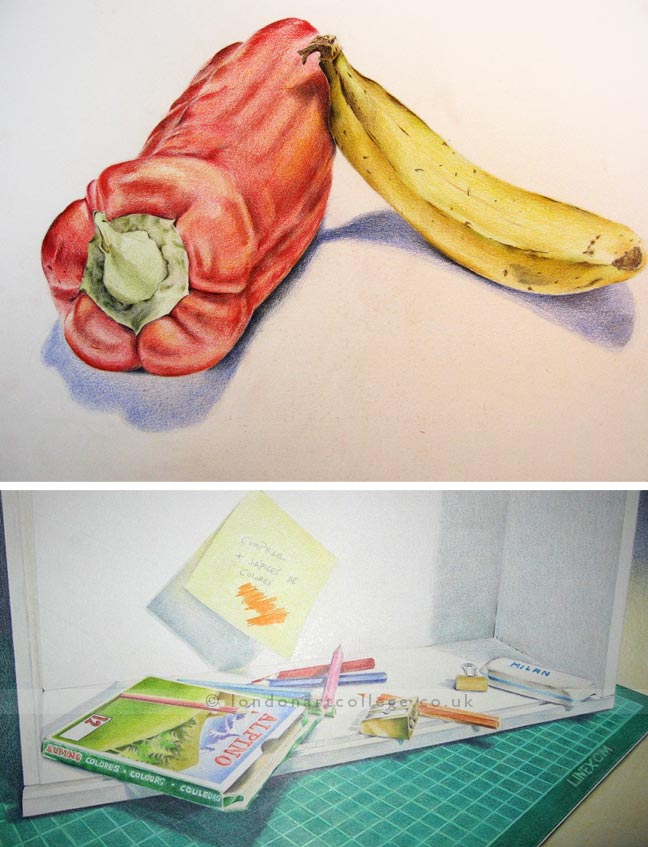 If you would like to receive a roundup of all of our blog posts once a week to keep you inspired in your inbox, why not sign up to our newsletter. You can access our sign up at the top of our page. If you are a London Art College student and you would like your artwork featured here, drop us a line at any time.