My name is Judith and I am studying the Landscape Course with tutor Alan Dedman. For this exercise I choose to paint the now disused railway station in the village of Aberlour, Moray. I felt the long building and platform suited the elongated format of the painting and the completed image took your eye along the building and off into the distance as once the train would have gone.
Judith Legg
Landscape Painting Diploma Course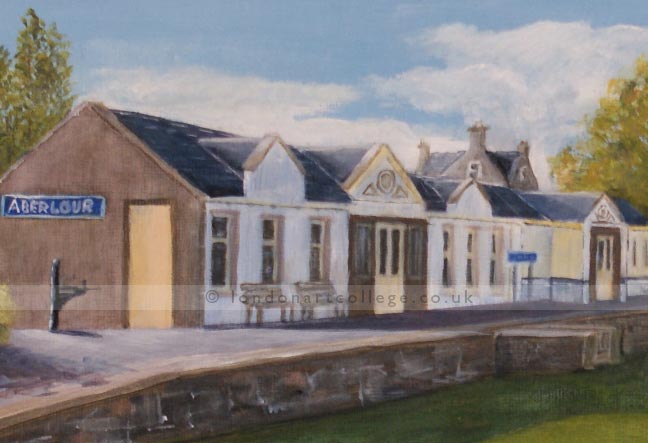 If you would like to receive a roundup of all of our blog posts once a week to keep you inspired in your inbox, why not sign up to our newsletter. You can access our sign up at the top of our page. If you are a London Art College student and you would like your artwork featured here, drop us a line at any time.