Superb illustrations by London Art College student Ethne Dian who is studying the Children's illustration course with tutor Maggy Roberts. Ethne's artwork for the Row, Row Row your boat assignment is stunning and we have added a few close up details for students and readers to view.

If you take a look at the third image down you can see that Toad is painting the scene that Ethne has illustrated! What a wonderful illustration, much thought has gone into it. We have also included Ethne's collage painting below too. Equally as stunning! Well done Ethne!!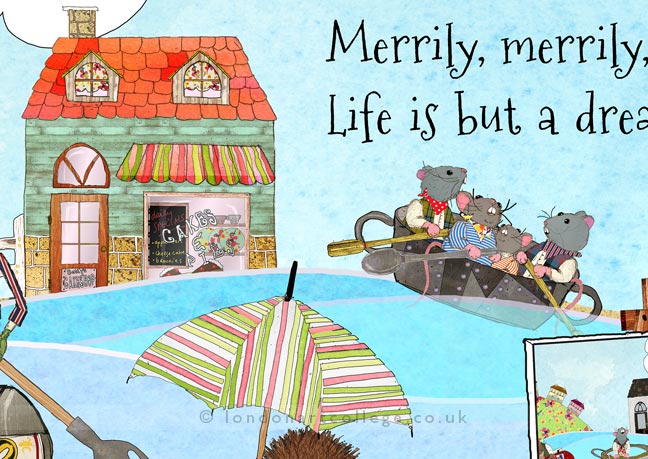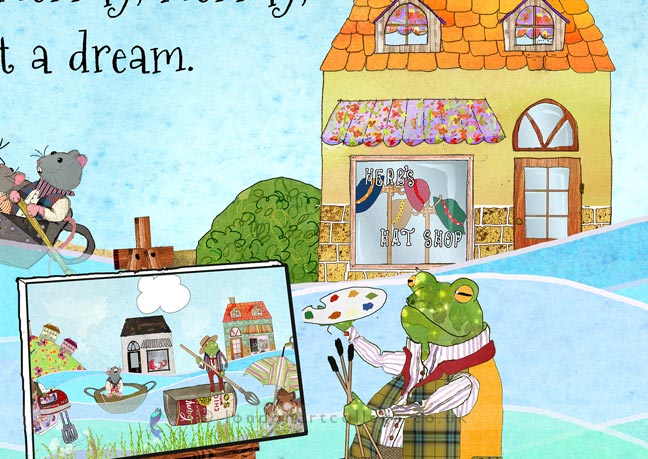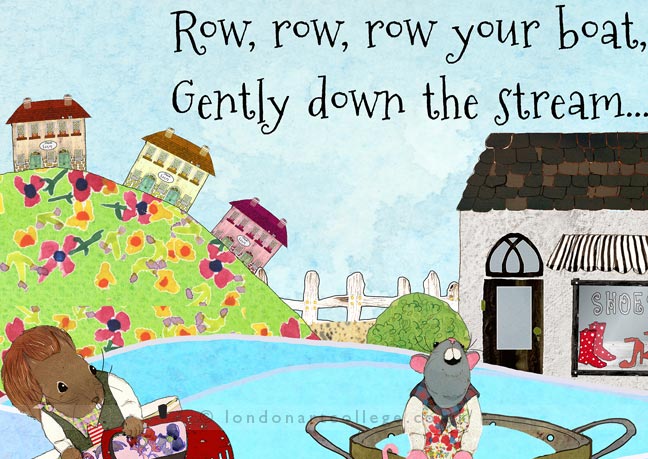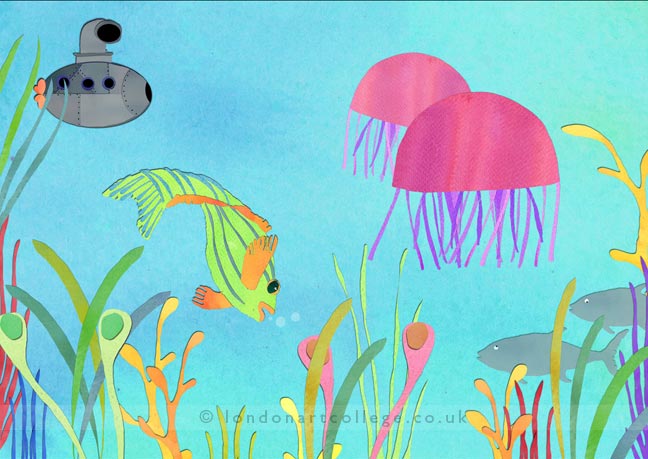 If you would like to receive a roundup of all of our blog posts once a week to keep you inspired in your inbox, why not sign up to our newsletter. You can access our sign up at the top of our page. If you are a London Art College student and you would like your artwork featured here, drop us a line at any time.