Welcome to this weeks seascapes art challenge. We would like you to paint or draw in any medium a seascape. You can work from life if you live near the coast, you can take photos and create your artwork at home or you can use any copyright free photo to work from, similar to the one below.

There are lots of things to decide when painting a seascape. Are you going to concentrate on the big waves with lots of white spray, perhaps you want to include some headland or add people, horses and birds into your scene. Horses and riders can give the opportunity to create some lovely reflections and shadows on the wet sand. Skys can also be very important and can really help show the feeling of the day – bright sunny, cloudy, still etc Try to convey this in your painting.

You also might like to experiment painting your seascapes at different times of day – early morning for sun rise, middle of the day with blue sky, evening with rich red sunsets or perhaps you might choose a stormy sea view with dark ominous clouds!

Which ever scene you choose, have fun and let us know how you got on!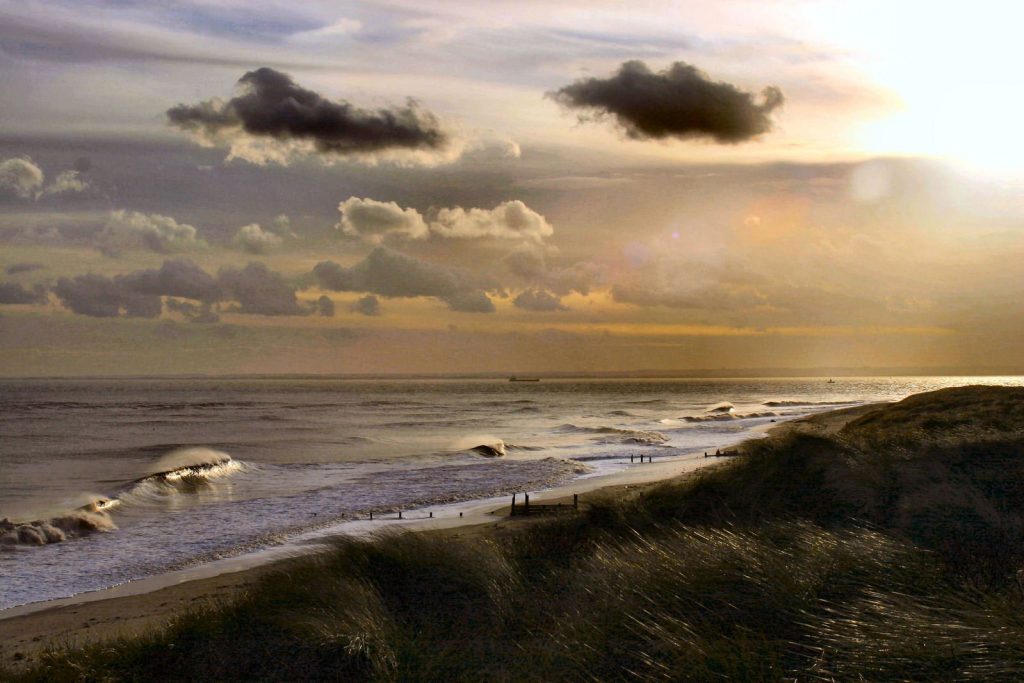 Post your work on our Facebook Group or email it to us for inclusion on our blog later this week.