We set our students the task to draw any shoes or boots they own – or from the vast array of copyright free photos we found for them. Our students have sent us a wonderful selection of artwork this week and you can see some of them below.

Maria El Zar's watercolor line & wash boots are fantastic and the drawing is bold and eye catching. We could quite imagine it being a logo for a clothing company! Sheila's eye catching red boots are stunning and newcomer Jill Allsopp's oil painting on paper is simply beautiful.

Pauline Burke and Jill Burden have both painted some very delicate and pretty shoes as the final pieces on our blog post. Paulines are tap shoes! How wonderful! We love the fine stitching detail both students have observed and included in their work. Well done both!!

Overall what a lovely collection of shoes and boots and a successful challenge! Stay tuned for our up and coming weekend challenge tomorrow. Get your colourful pencils and paints at the ready!!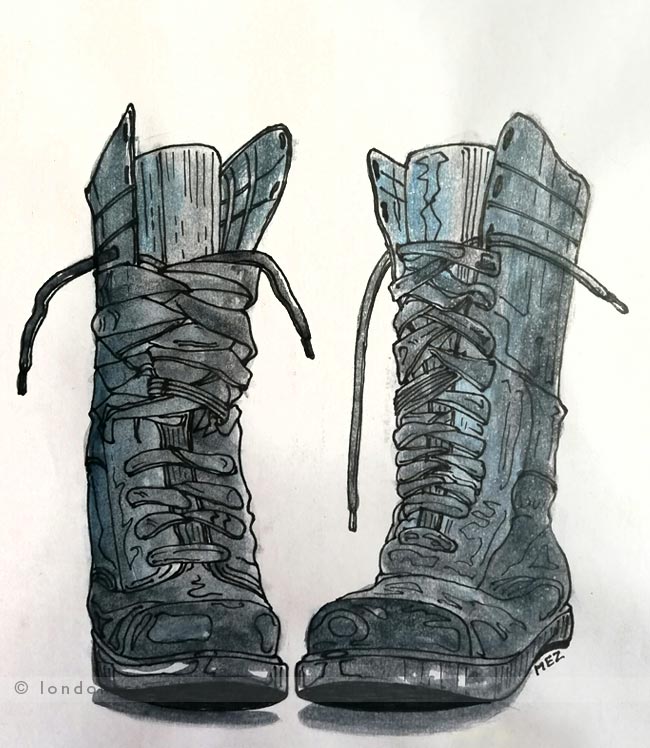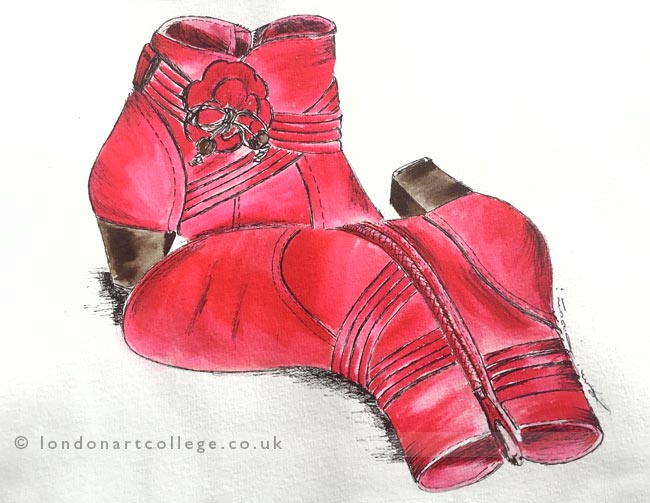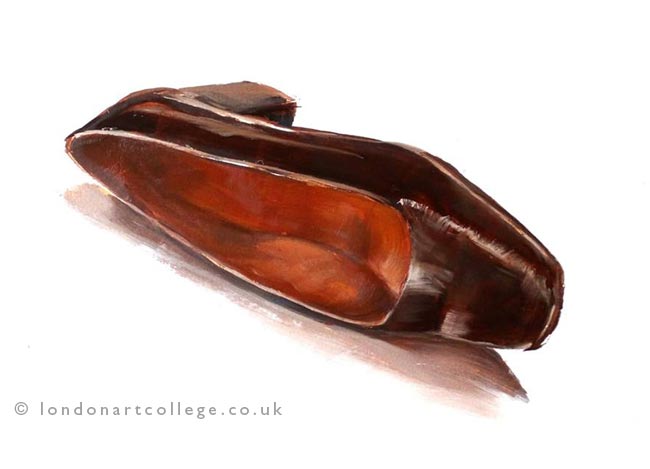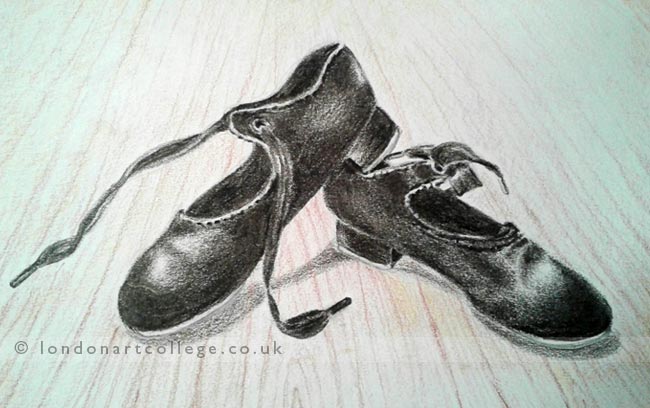 If you would like to receive a roundup of all of our blog posts once a week to keep you inspired in your inbox, why not sign up to our newsletter. You can access our sign up at the top of our page. If you are a London Art College student and you would like your artwork featured here, drop us a line at any time.