For those who live in the UK you will be aware that it was St Davids Day on March 1st. To celebrate, we hoped that students would be able to paint us some daffodils! Students can paint from life if they have their own daffodils, or you can copy our photo if you are inspired to do so. Just like the watercolour below, painted by artist Nicholas Beall.

Your artwork can be of daffodils in a vase, or perhaps portray them a little more abstract or contemporary. They can be painted in traditional media, mixed media, digital or even drawn. However you would like to express yourself on paper or canvas, we would love to see! A big splash of yellow colour, or monotoned in charcoal – don't forget to post it on our Facebook Group or email it to us direct.

However you would like to celebrate your Daffodil piece, the most important thing is to enjoy it! Happy St Davids day to all!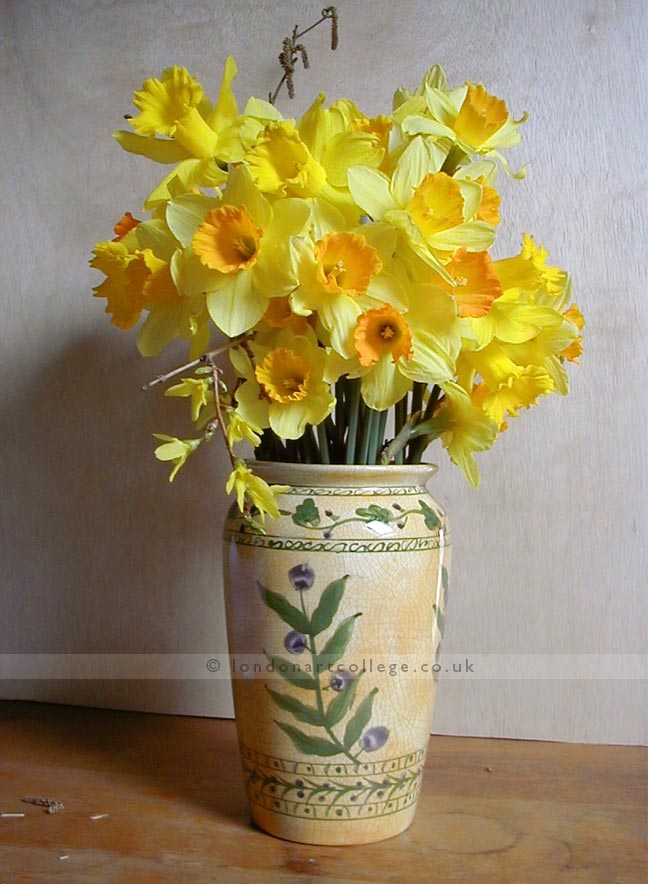 Post your work on our Facebook Group or email it to us for inclusion on our blog later this week.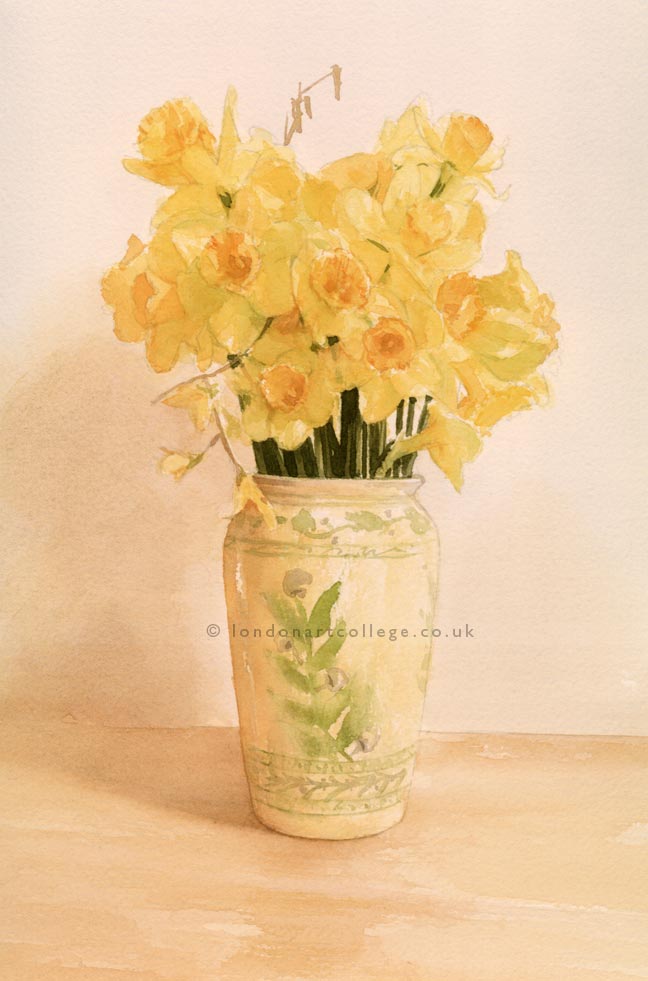 All of the photos we post on our London Art College Weekend Challenges are copyright free. Feel free to use the artwork you produce however you wish. If you would like your artwork posted here on our blog, email it to Melanie at techsupport@londonartcollege.co.uk. If you have any Weekend Challenge requests let us know too! Best of luck and happy drawing and painting!