We felt that we hadn't showcased a Pet Portrait Diploma student for a while, so here is a stunning painting by student Emma Hollands. Emma created a painting of a white cat in acrylic on canvas for her course.

White animals are very difficult to portray. It is important to note all of the 'colours and tones' in the animals fur and not just paint the entire animal pure white. By adding the different tones in the dark and light areas this allow the artist to create a three dimensional look and feel to the cats face.

As you can see in the painting below, the right hand side of the cat is in shadow and Emma has correctly noted this and painted it a darker tone. If it was painted the same tone as the light on the left, the cats face would feel very flat.

Emma has created a truly excellent piece of work here – well done Emma!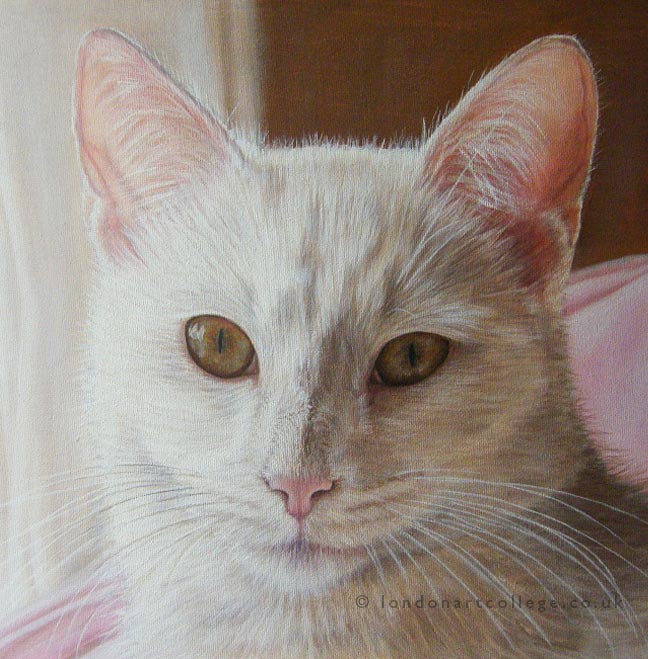 If you would like to receive a roundup of all of our blog posts once a week to keep you inspired in your inbox, why not sign up to our newsletter. You can access our sign up at the top of our page. If you are a London Art College student and you would like your artwork featured here, drop us a line at any time.