Nola Sindel has created this beautiful botanical study of two peppers for one of her Botanical assignments. One green full pepper and one half cut red pepper.

Nola's use of watercolour washes and layers are beautiful in both studies. The texture Nola has created for the smooth skin of the green pepper depicts a beautiful shiny texture, whereas the red pepper is completely different. Nola has created a pithy wet look to the inside of the red pepper which captures the pepper stunningly.

We hope that this study of peppers inspires some of our watercolour students and our botanical students to pic up their pencils and brushes to give this subject a go for themselves. Have fun and let us know how you get on!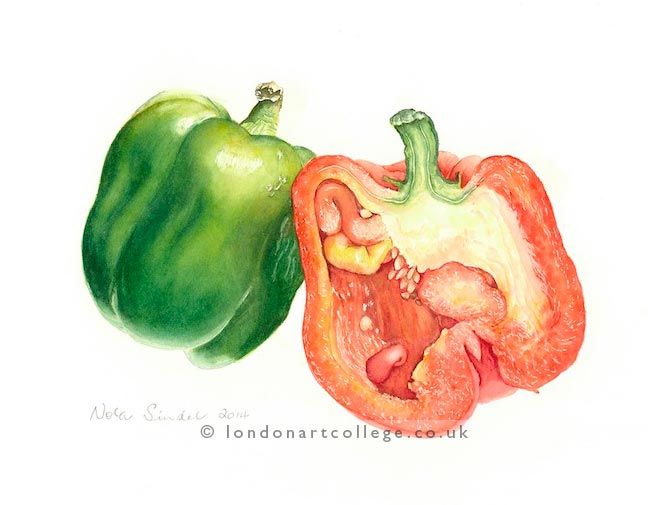 If you would like to receive a roundup of all of our blog posts once a week to keep you inspired in your inbox, why not sign up to our newsletter. You can access our sign up at the top of our page. If you are a London Art College student and you would like your artwork featured here, drop us a line at any time.