Nola Sindel studied on our Botanical painting course a few years ago however we never tire of posting her artwork for our students to see. This is a painting from one of her assignments on the Botanical Painting Course and we absolutely love it. We hope that it helps inspire the botanic artists among us.
If you would like to give botanical painting a go, why not head on over to our website and take a look at the course details.
You can also visit Nola's Facebook page Botanical and Wildlife Artist to see what she has been up to since completing her course. If you click the link you will be able to see her beautiful 2019 calendars what are available too.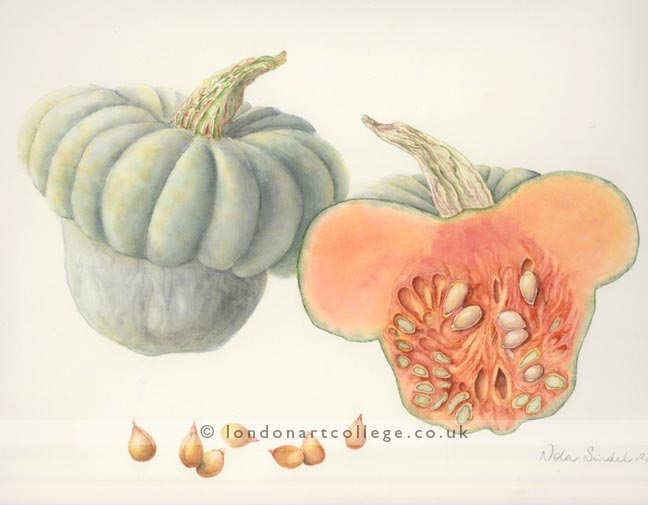 If you would like to receive a roundup of all of our blog posts once a week to keep you inspired in your inbox, why not sign up to our newsletter. You can access our sign up at the top of our page. If you are a London Art College student and you would like your artwork featured here, drop us a line at any time.