My name is Alan McMahon, and the attached pictures are my submissions for the first assignment in the Colour Pencils Certificate course. I have been using coloured pencils for a number of years, but in particular, I have trouble illustrating trees in the landscape, and I am prone to scribble when making a mark which tends to make detail look scruffy.  I am therefore hoping that the discipline needed to complete of this course will tighten my work. I tend to use Derwent Coloursoft, or Faber-Castell Polychromos, but have recently experimented with the Derwent Artist range.
Cup and Spoon
Both versions are on A4 size 200 gsm cartridge paper.  Derwent Coloursoft were used for the colour version. The set-up was in 'normal' living-room lighting, but supplemented by the use of a table lamp positioned on the right.  In the graphite version I played about with the layout of the folds in the tea towel, but ignored the texture on the background cloth.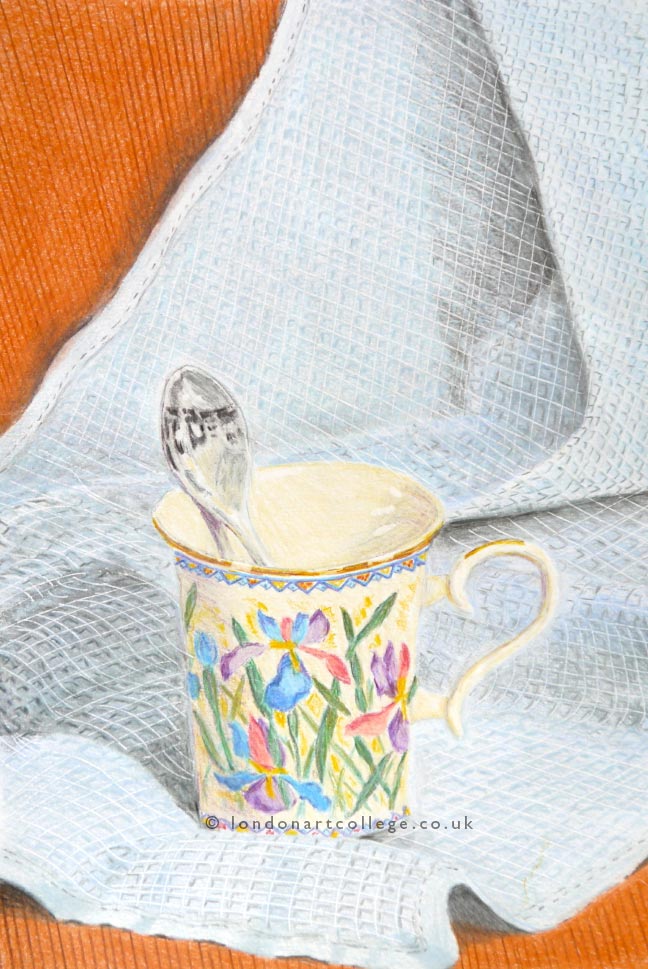 Pepper & Banana
Both versions are on A3 size Winsor & Newton Bristol Board. The set-up was on a highly reflective dining table, but in a shaded room. No additional lighting was used. The graphite version is wider than the colour version, which I decided to crop at the sides in order to (hopefully?) improve the composition. Most of the colour version was completed using Polychromos with some additional work on the background using Coloursoft.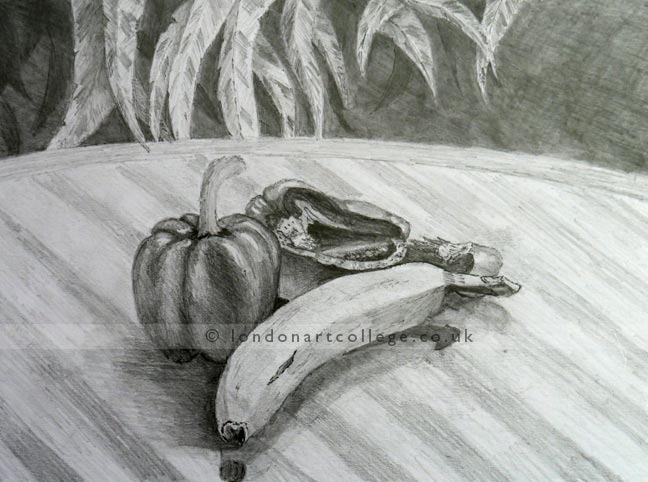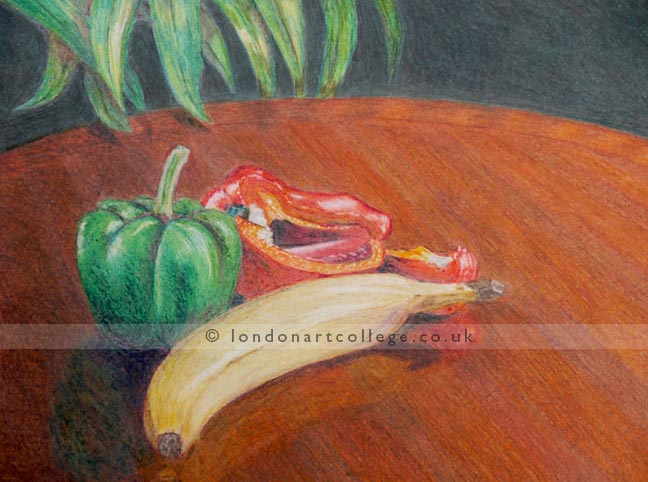 Wine and Grapes
Completed on A3 Derwent  300 gsm watercolour paper, and using Derwent Artist pencils throughout except for the addition of a dark grey and a deep purple Polychromos in particular areas.  I decided not to put any detail into the background cloth, so that the still-life objects became the centre of attention.

Alan McMahon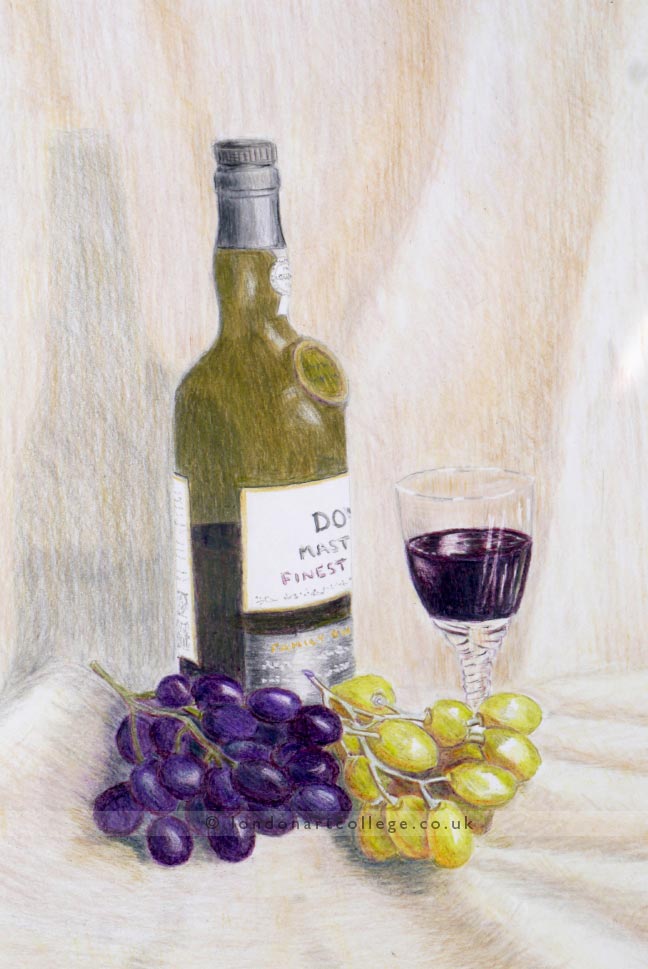 If you would like to receive a roundup of all of our blog posts once a week to keep you inspired in your inbox, why not sign up to our newsletter. You can access our sign up at the top of our page. If you are a London Art College student and you would like your artwork featured here, drop us a line at any time.