Hello, I'm Nahrain Michael from Erbil/ Iraq, I have recently finished my Graphic Design Diploma with a distinction and I'm so thrilled to accomplish this success with one of art fields that I admire and was so keen to learn. I must say that this was a real overwhelming experience by all aspects, artistically and spiritually.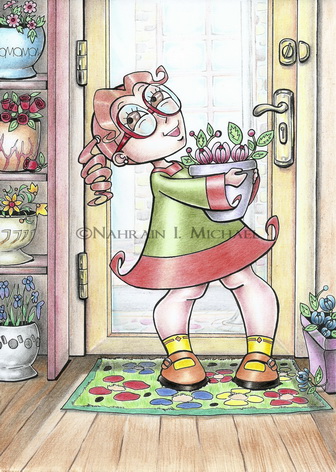 Before the course I had no idea about the divers types that fall under the graphic design category; yes I have always had an interest within me to design posters, logos, stamps, etc. but none of those I did were done on academic basics, therefore I needed to build that interest in proper way. So I made a search and was so lucky to find the D3 Graphic Design course that London Art College offers. It was like having it all in one package, the academic learning, the online- your pace education and the outcome that produce a professional portfolio for any future job opportunities.
One of the wonderful things that I experienced in this course was the way it starts with the very fundamentals of drawing (which was something really important to me) and then moves you step by step to more progressive designing subjects. Every task was a challenge, but a very exciting challenge because it made me learn from my mistakes and eventually produce good art.
I must admit that there were times during the course where I had doubts that I wasn't talented enough or have what it takes to succeed in this type of art. However the continuous support, encouraging and guidance of my tutor Vanessa Weaver led me to the right path every time and restored my confidence in my art. It isn't easy to find someone so dedicated to your interest and go nowadays; and to be honest, I never met someone with such qualities as hers in my whole life. I'm deeply grateful for her.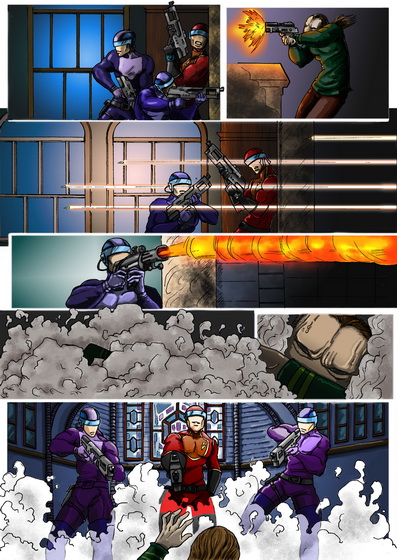 I always believed that I was a diversified kind of artist, though I know that many will say that I should devote my talent and time to one type or technique or school, etc. but that's never been the case with me, and I don't think it will ever be. I just genuinely Love every piece I make because it always has a story..a wonderful story, behind it, and I'm sure every artist feels the same.
Amazing, you know when I started this course I felt it triggered other good things to start as well in my life. It's only when you pursuit something it really change your perspectives of your life and that was what happened to me.
One last thing, if life grants me the chance-again – I'm sure I'll be back to London Art College for another course to learn.
Nahrain I. Michael
D3 Graphic Design course