We would officially like to introduce our new Watercolour Diploma tutor Jem Bowden. Jem has been with us a few months now and we are delighted to be able to introduce him here, along with some of his beautiful watercolours.
Through his tuition Jem Bowden openly passes on everything he knows about the ways of watercolour.  
He is able to show painters of any level – from absolute beginner upwards – simple and fundamental ways to create great pictures, and inspire students on to develop their own skills, approach and ultimately, style.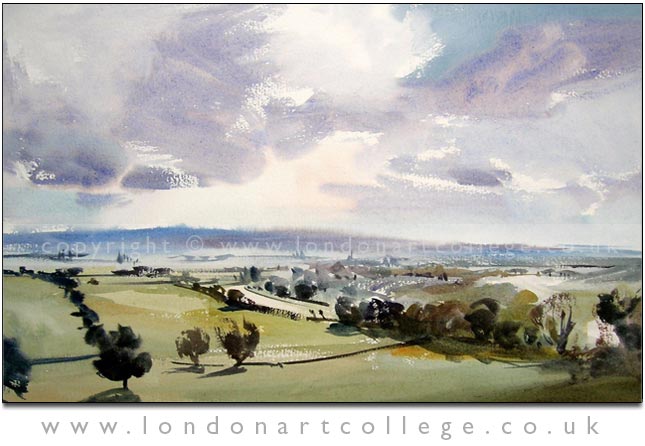 As a practicing professional artist, Jem is a 'pure watercolour' painter.  In 2014 he received The Society for All Artist's 'Artist Of The Year' award.  Through his love of being out in the natural world, and his great appreciation for watercolour's power to express it, Jem has developed an impressionistic style of portraying his usual subject – the landscape.  His approach is sincere and utilises mainly traditional methods and techniques, but with a fresh and bold application.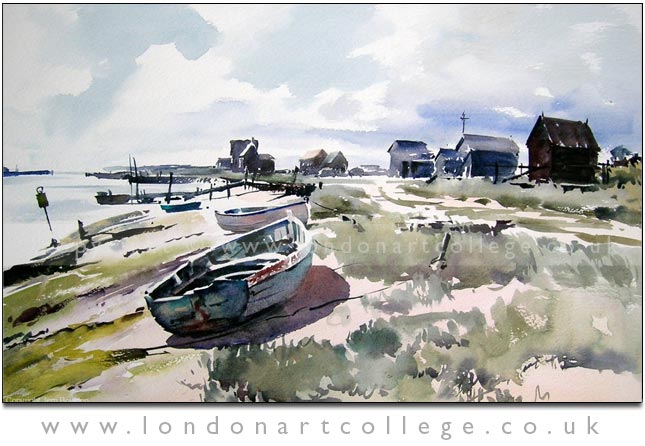 "With regard to my own painting practice, my aim is usually to capture a scene as straightforwardly as possible, in a way which I hope is evocative of my experience. I prefer to paint outdoors whenever possible. I feel these paintings – as an immediate reaction to what is sensed and seen – are authentic to the experience, and each one is also a memento of a small  adventure ."
The Watercolour Diploma course, written by Jem, focuses on the fundamental techniques, so that students acquire a sound foundation in controlling the medium.  But it also includes much more, introducing some less orthodox applications and allowing for highly individual progression in terms of chosen subject or style.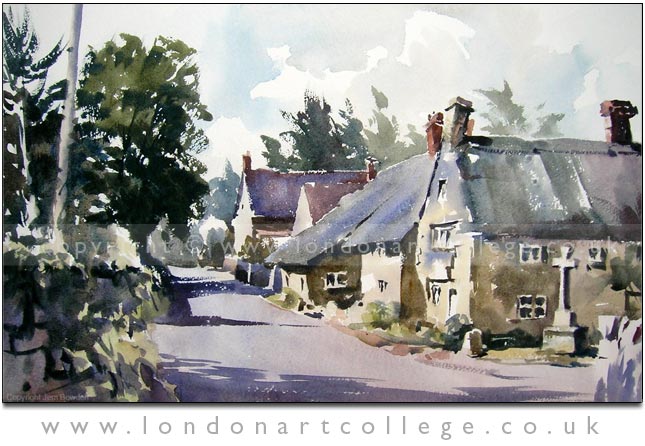 Jem says:
"My approach to tutoring readily acknowledges that there are a number of ways to achieve a result, and I only attempt to speak and teach from my own experience.
Through my lifelong involvement as a practitioner and student of art (including employment in the Contemporary Art sector) I can empathise with the broadest range of views on the subject, and fully appreciate that while much can be learned, much will also remain a matter of taste or opinion."
Jem Bowden
Watercolour Diploma Tutor
www.jembowdenwatercolour.co.uk
www.facebook.com/jembowdenwatercolour