London Art College are delighted to announce the availability of a new course; Illustration Diploma Course. Taught by college tutor Spencer Hill, this new diploma will teach students how to create art to accompany words and concepts otherwise known as illustrations.
How would you draw an emotion?
How would you respond to a brief from an art director of a magazine?
How would you tell a story using pictures?
The answer to all of these questions and more await you in the new Illustration Diploma.
Throughout the course students will tackle six exciting assignments and create illustrations for poems and magazine articles and create their own sequential illustrations as comics and comic strips.  Using a proven process students will also illustrate a children's book and create business logos.  All of this in one course supported by a tutor who works as a freelance illustrator and cartoonist.
So if you are looking for a new outlet for your artistic talent, or want to learn how to generate ideas for your artwork, or want to try your hand at one of the specialist illustration fields before choosing a path for further study or a career, then this course is for you! Sign up for the Illustration Diploma Course today!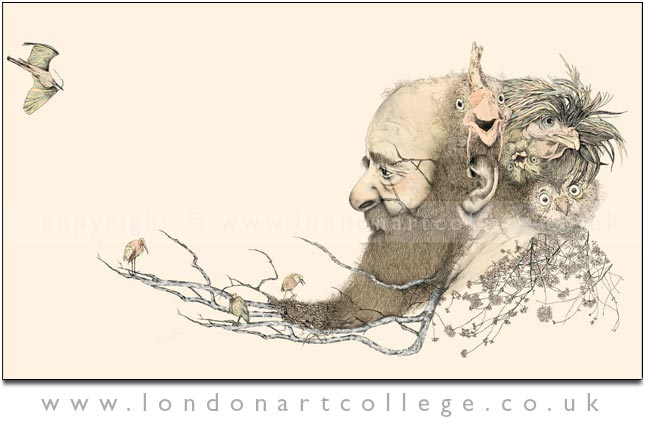 Artwork above by Gabriella Barouch