Gay Mckinnon successfully completed our Children's Book Illustration Diploma in 2011 and she has just published her first book as an illustrator. Gay told us that the diploma definitely helped her and she has written a little piece describing how……
—————————————————-
I completed the LAC Diploma in Children's Book Illustration in 2011. In addition to the valuable experience I gained by doing the exercises, preparing the illustration briefs and receiving Maggie's feedback, I found the Diploma extremely helpful in identifying the area of illustration that I felt most attracted to.
After finishing the Diploma I continued to work hard on improving my illustrations, and in 2011-12, I won the Australian CYA illustration competition for unpublished illustrators, the Omnibus books illustrated envelope competition, and a special mention in the Kids Book Review picture book writing competition.
In 2012, my hard work paid off when I was offered a contract to illustrate 'The Smallest Carbon Footprint in the Land' by Australian author Anne Morgan (publisher IP Kidz).
The book is a collection of funny, recycled fairytales written around environmental themes. It required silly, lively black and white illustrations in a slightly retro style. As black and white illustration was the unit that I enjoyed most during the LAC diploma, I was delighted.
I did break into colour briefly for the cover art, however! The Kindle version of the book has just been released on Amazon, and we will be launching the print version soon in Australia. I hope that this is only the first of many books for me. Thank you, London Art College, for your help.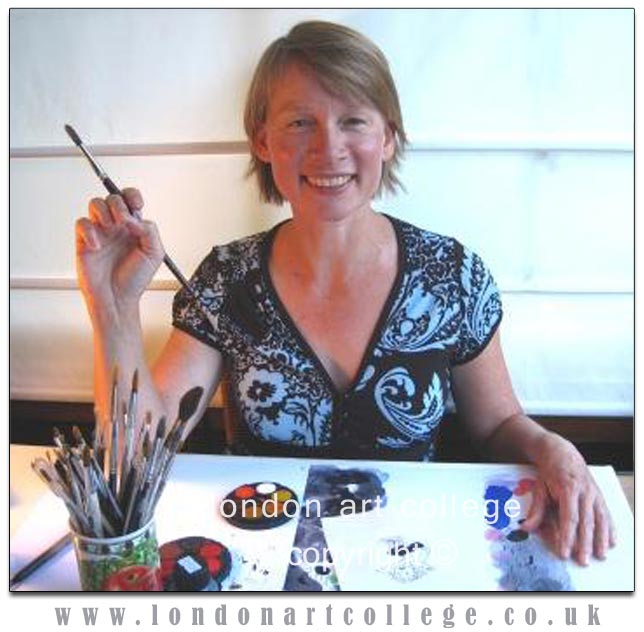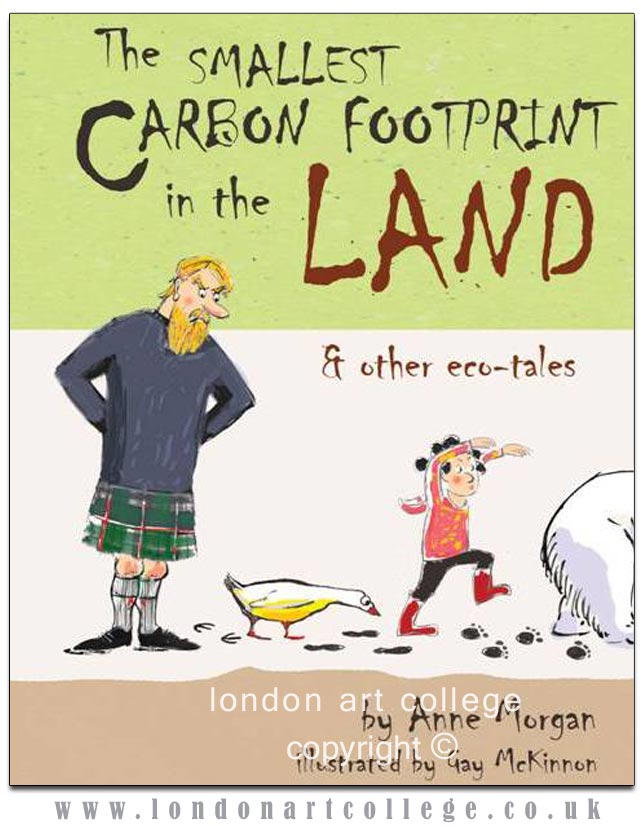 Why not visit Gay's wonderful blog and website links below, they are really worth a read and perusal, don't forget to bookmark them!
Gay's blog http://silvergumstudio.blogspot.com.au
Gay's folio http://gaymckinnon.carbonmade.com/