We have been in contact with a passed student, Martha, who successfully completed our Drawing and Painting Diploma (D1).  Martha is about to exhibit in a local exhibition and has prepared some paintings of her surrounding area to exhibit. We asked Martha if she would write a little about some of her paintings and drawings for our blog…We hope you enjoy reading and viewing Martha's work and we wish her every success for her exhibition.
==================================================
The Charcoals are taken from photos my friend sent to me, they are scenes of Pakefield Beach and Lowestoft Pier in Suffolk. When I received them I was inspired  to draw them.
I also drew one of A Lake In The French Alps which I think is very picturesque!   I think I have managed to capture it well!  I enjoy using charcoals very much. It amazes me how the drawings come together, I find I don't need to put too much detail as it works well keeping it simple.
I submitted the two Charcoals last year for the Scottish Drawing Prize for the  Exhibition at the Paisley Museum and Art Gallery. This was my third year entering Drawings. I have also had Paintings accepted for the Aspect Prize  also at Paisley. I am one of the founder members of our local Art Group here in Carluke South Lanarkshire. Our Group also hire wall space at a local garden centre in the Clyde Valley. where we have been successful in selling paintings!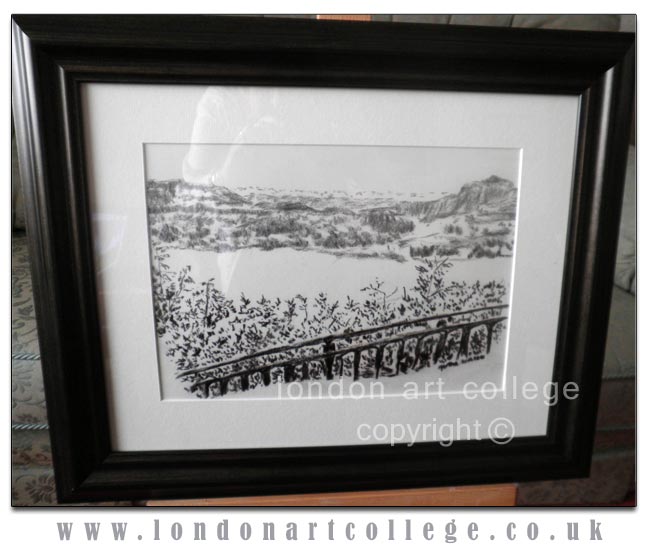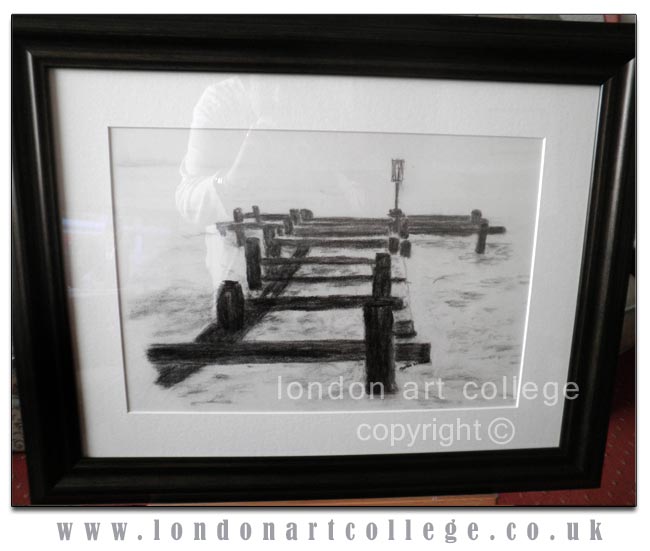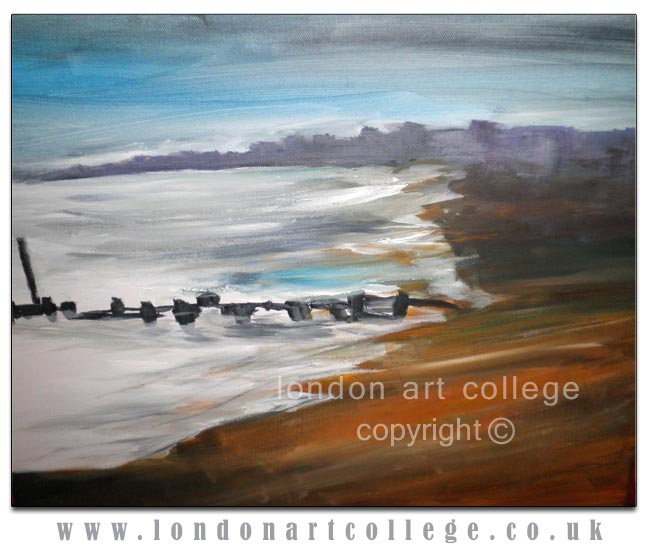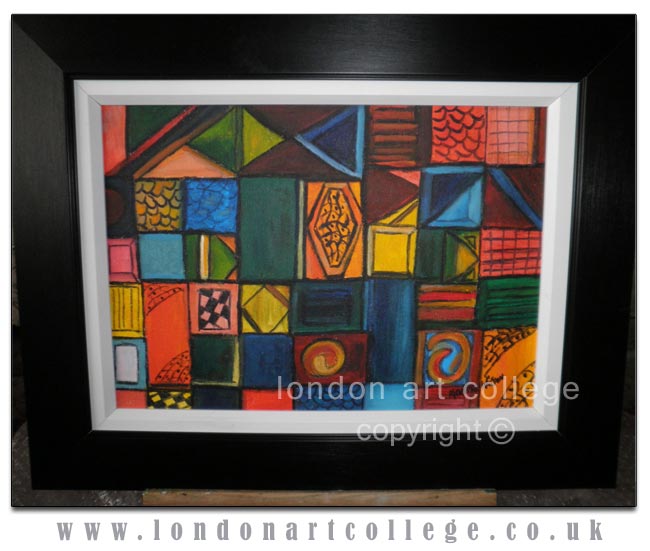 The painting above is just one of the paintings Martha Completed on her course which has now been framed. We would like to thank Martha for sharing her story and work with us.