Weekend Challenge: What December means to me – For me this time of year means remembering family and friends who celebrate Christmas or Chanukah. This is a double sided design. The design below is the Christmas tree, for this I've used children's green and silver paint mixed together, green hologram tape, pre cut out shapes, stickers bows and flowers.
The other side of the Christmas tree is a Beautiful Menorah. I've used silver paint, silver line stickers, silver hologram tape I the silver metallic stars on the eight candle branches and the main middle candle has blue metallic stars.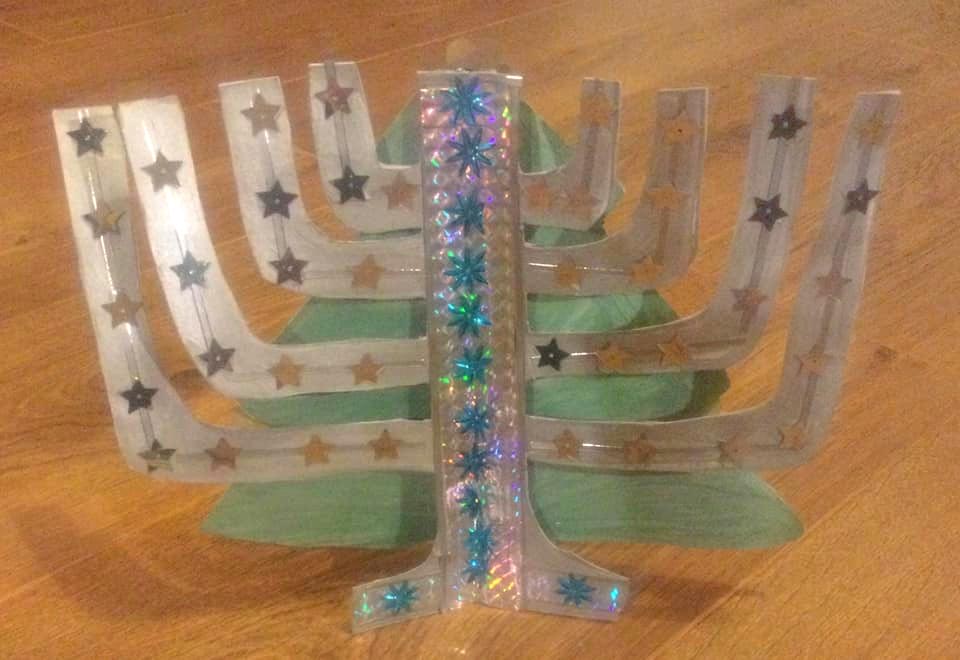 If you would like to receive a roundup of all of our blog posts once a week to keep you inspired in your inbox, why not sign up to our newsletter. You can access our sign up at the top of our page. If you are a London Art College student and you would like your artwork featured here, drop us a line at any time.