London Art College student Helen Acosta has completed her Pet Portrait Diploma Course with tutor Gayle Mason. We love her final painting and her flyer for her portraits is wonderful. We hope you enjoy viewing Helen's artwork and reading about it below too.
I chose source photos of two dogs that I used to walk, simply because I have happy memories of walking them together and wanted to paint them. My son helped me to develop ideas for the flyer and business card because he has access to graphics software which I don't – perhaps this is an area for me to explore in the future. I don't have a website and am not sure what I would call one, so I have used a website name and email address which are available but I'm not sure I would actually use.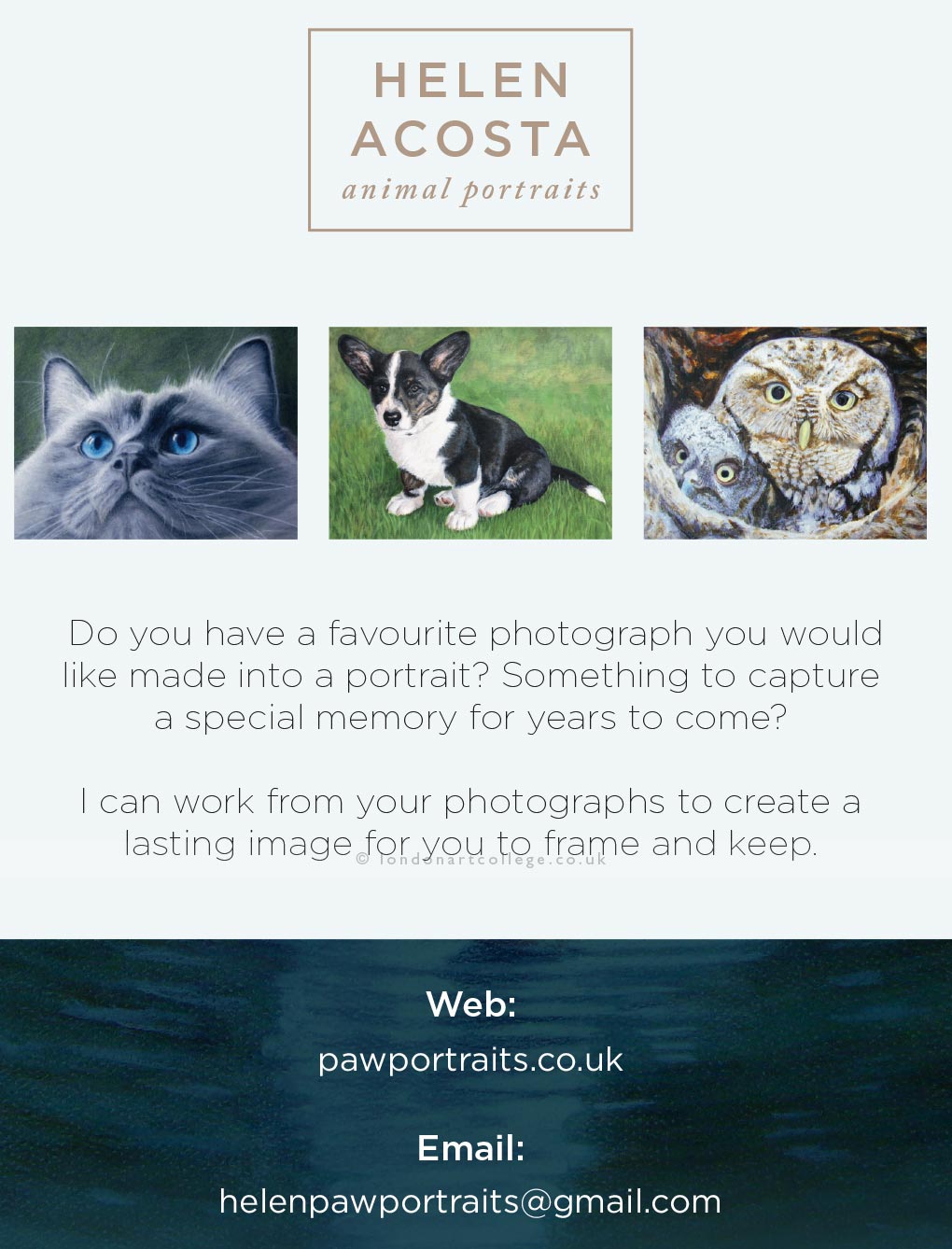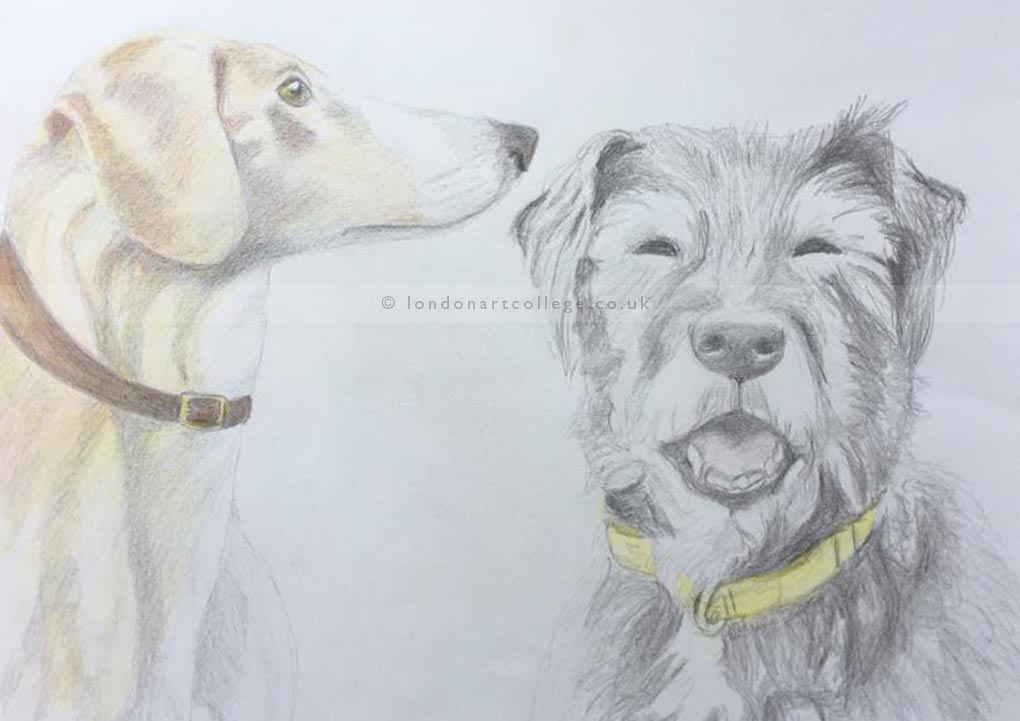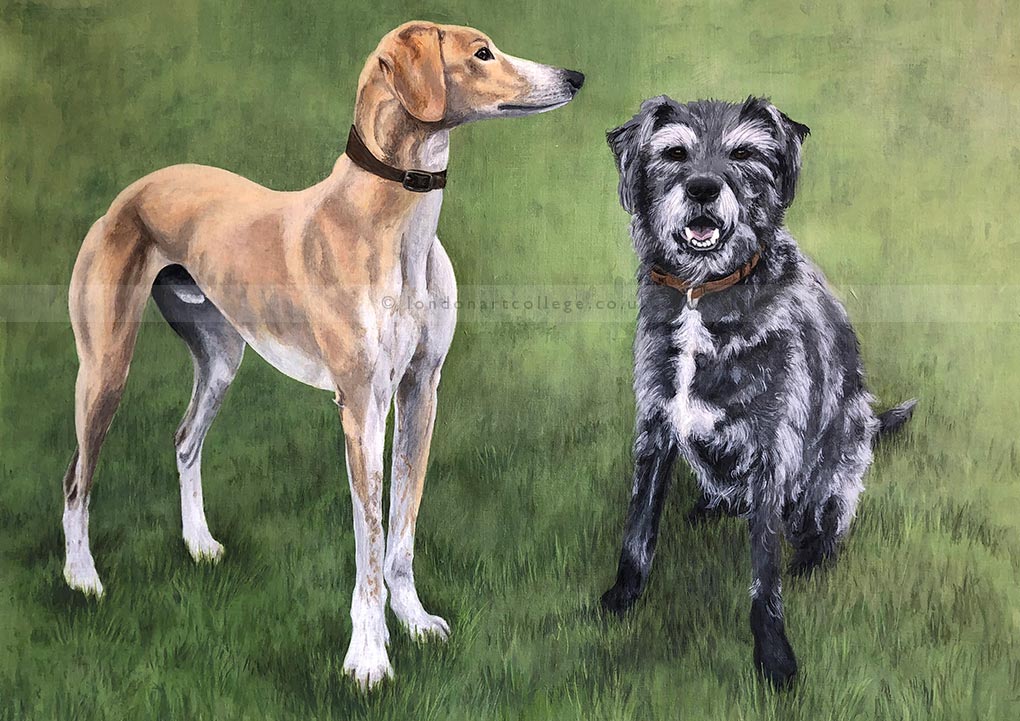 If you would like to receive a roundup of all of our blog posts once a week to keep you inspired in your inbox, why not sign up to our newsletter. You can access our sign up at the top of our page. If you are a London Art College student and you would like your artwork featured here, drop us a line at any time.